Hello, friends, and happy Friday! Today I'm sharing the Sewcialites 2 Quilt Block 19 along with Block 18 from last week. (Last Friday was our collection release day for our Bountiful Blooms collection, so I'm adding last week's block to today's post). Both of these blocks were a ton of fun to make! And be sure to keep reading to the end for a fun announcement about next week's block!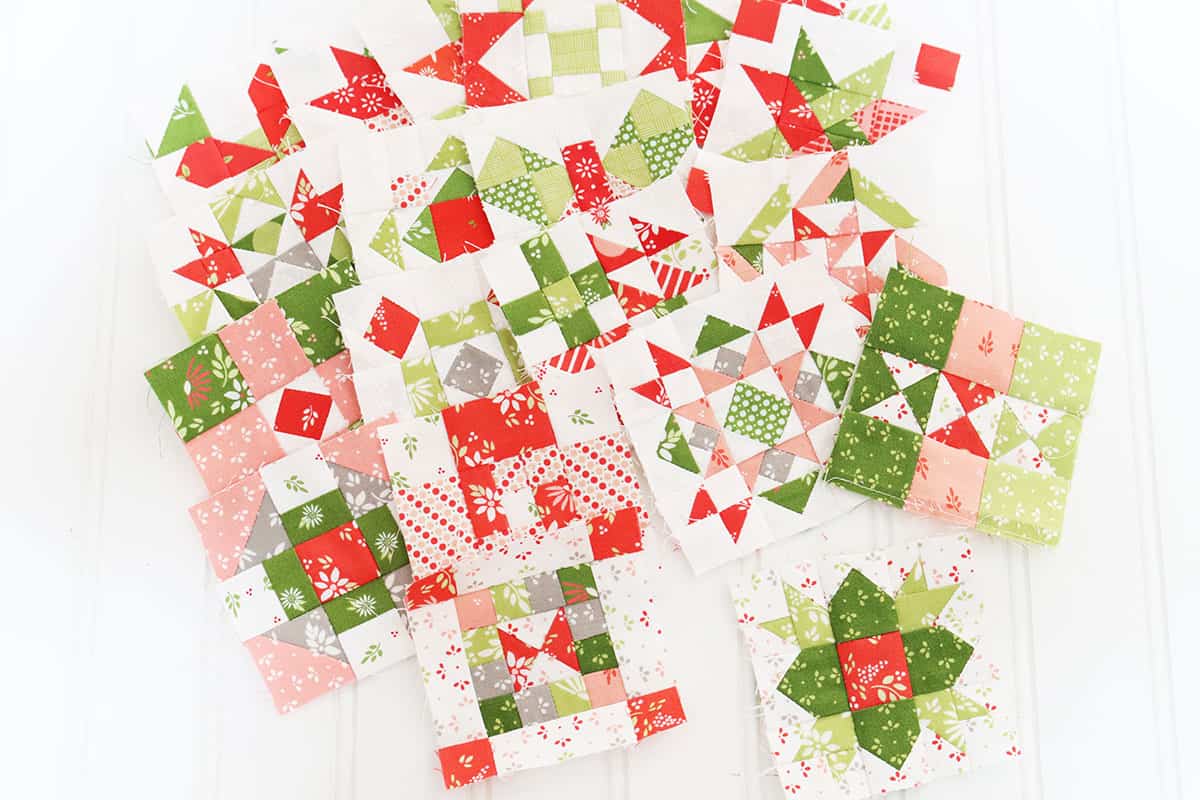 Sewcialites 2 Quilt Block 19
Block 19 Details, Tips, and PDF Pattern Link
This week's block is the Invigorate Block shared with us by Joanna Figueroa of Fig Tree & Company. I used fabrics from our Favorite Things collection for my block and really enjoyed how this one turned out.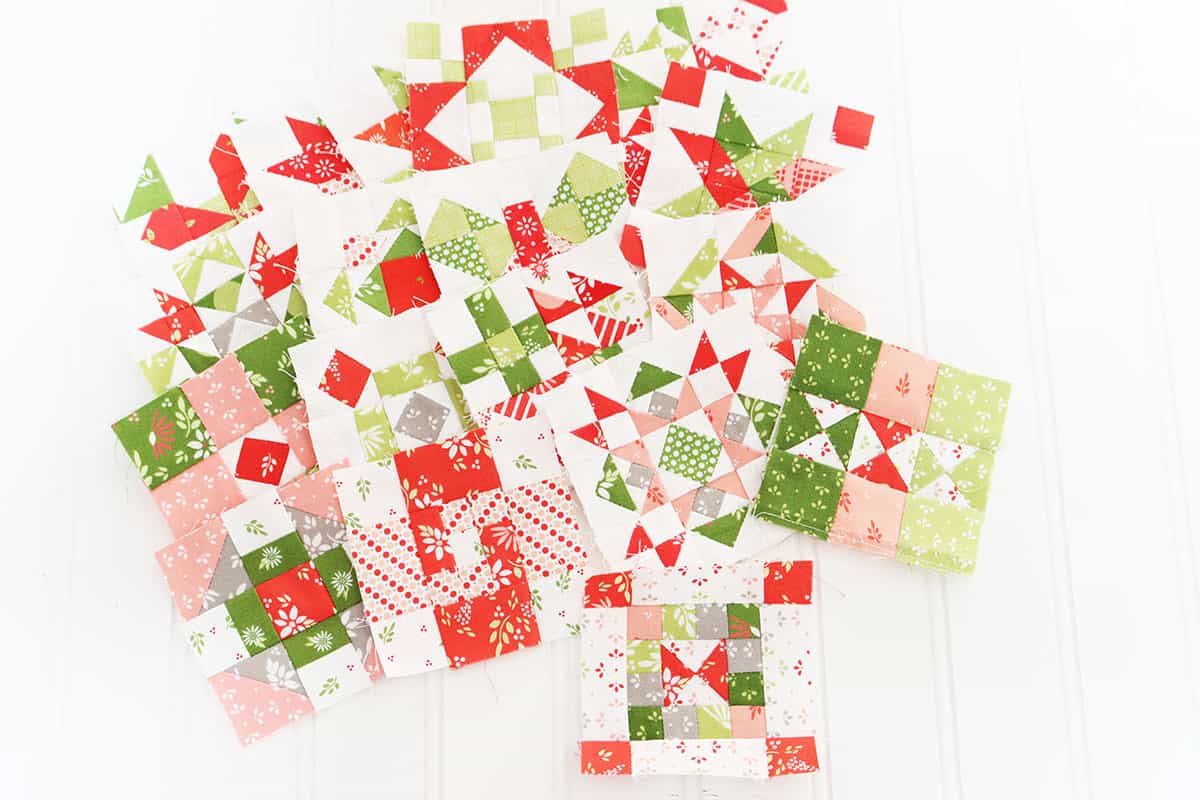 Block 18 Details, Tips, and PDF Pattern Link
Last week's block 18 is the Spellbound block shared by fellow Moda designer Robin Pickens. I actually had an extra quarter square triangle left over from when I sewed Block 17, so my center section was ready to go! All of the fabrics in this block are also from our upcoming Favorite Things collection.
If you don't have an extra unit from the prior week, use two mini charm squares (2 ½″ x 2 ½″) for the quarter square triangle unit. Don't trim the squares into four triangles as shown in the pattern but use this method to make the unit.
The rest of the piecing is made with simple squares and rectangles–just cut carefully and make sure your seam allowance is a slight scant ¼″ seam.
Download the Block 18 PDF pattern here or click on the button below.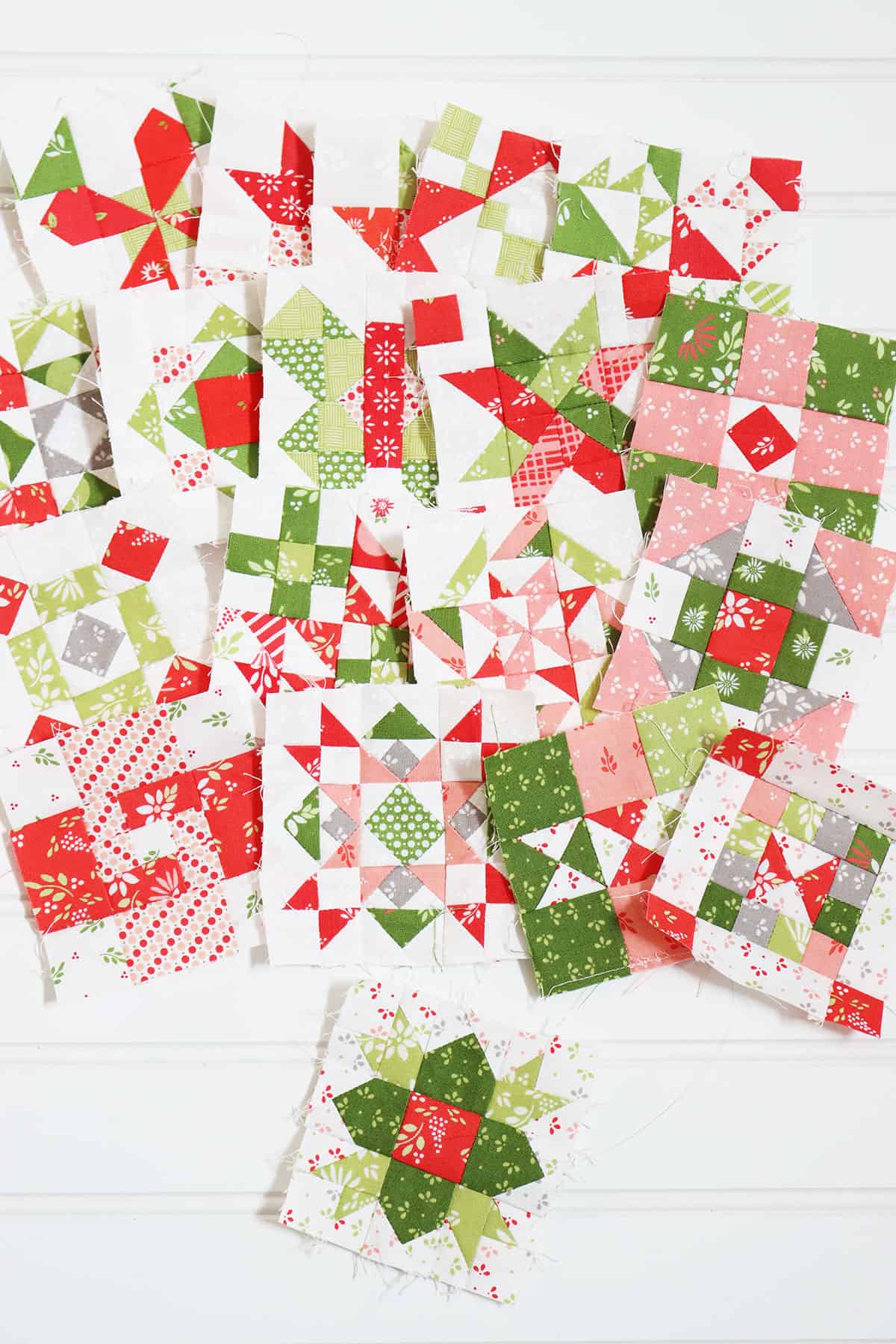 Previous Blocks and Posts
Find links to my posts for all of the previous blocks in this sew along below (there will be 24 blocks in this quilt):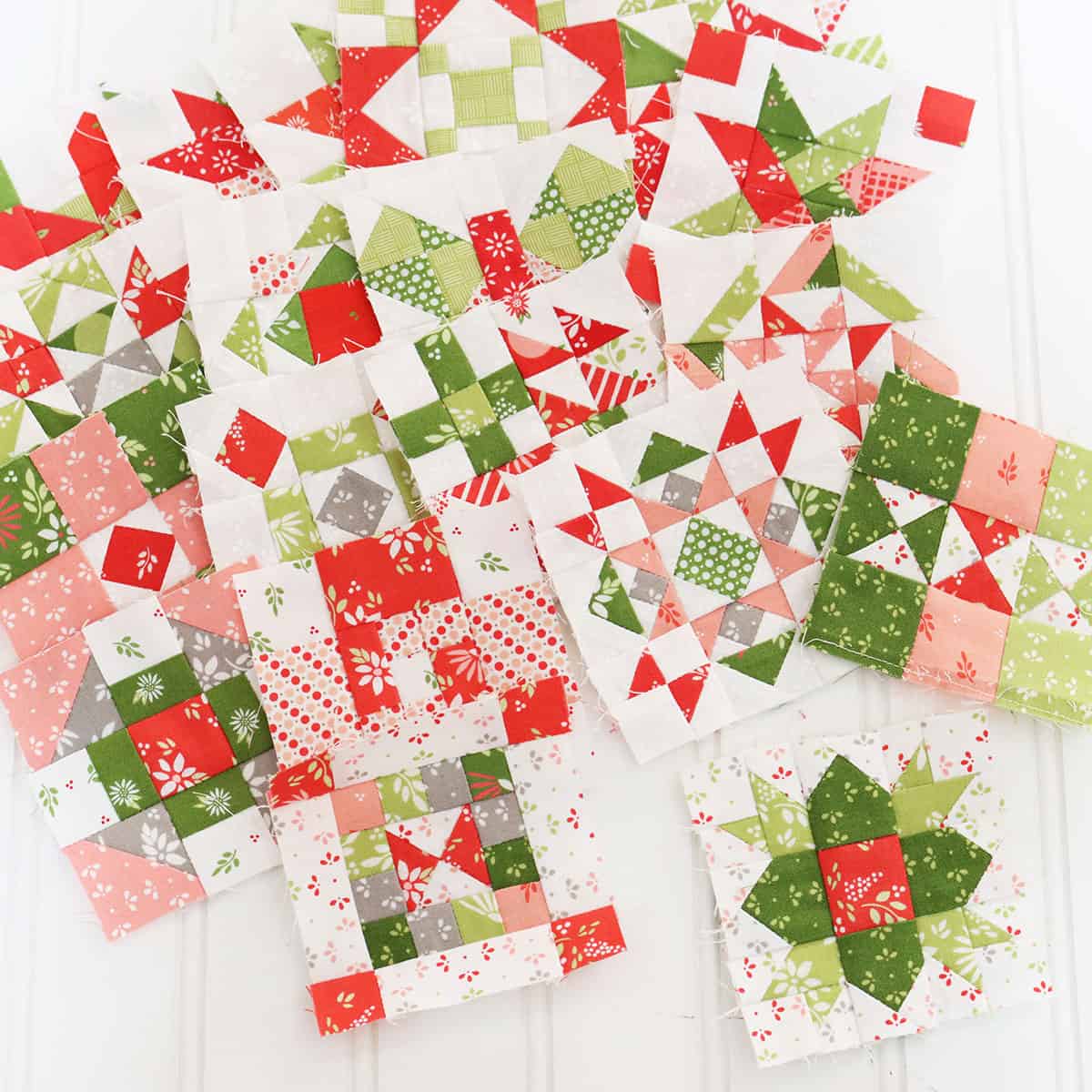 Next Week's Block–My Block!
Be sure to stop by next Friday, March 17th, for Sewcialites 2 Block 20 which happens to be the one I shared. I'll have some extra fun things in that post as well.
Happy quilting!