Happy Friday! Yesterday I finished up a good portion of a big project I've been working on for several months, and I'm feeling ready for weekend sewing! It's funny because the first thing I want to do is sew something scrappy–and I certainly have lots of scrap quilt projects on my to do list! So of course today's Sew Your Stash topic is some ideas to help you make some scrappy project plans too.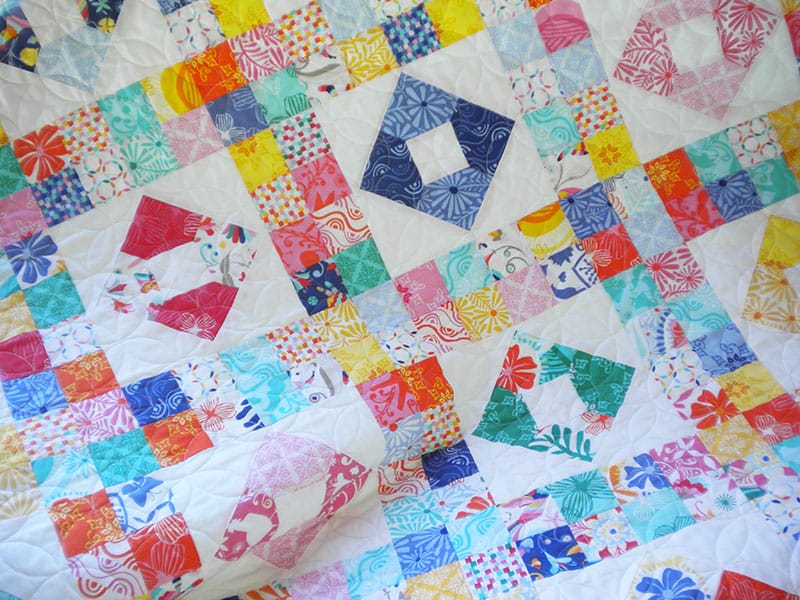 5 Tips for Sewing with Stash Fabrics
1. Keep a List
I know I say this frequently, but list-making truly helps me keep on top of things. Keep a track of fabrics in your stash that you really do want to use. On your list, include ideas for what you might use the fabric for. Maybe you're thinking it would be great for pillowcases. Or baby quilts. Or whatever. But if you don't write it down, you'll forget why you are saving that particular fabric.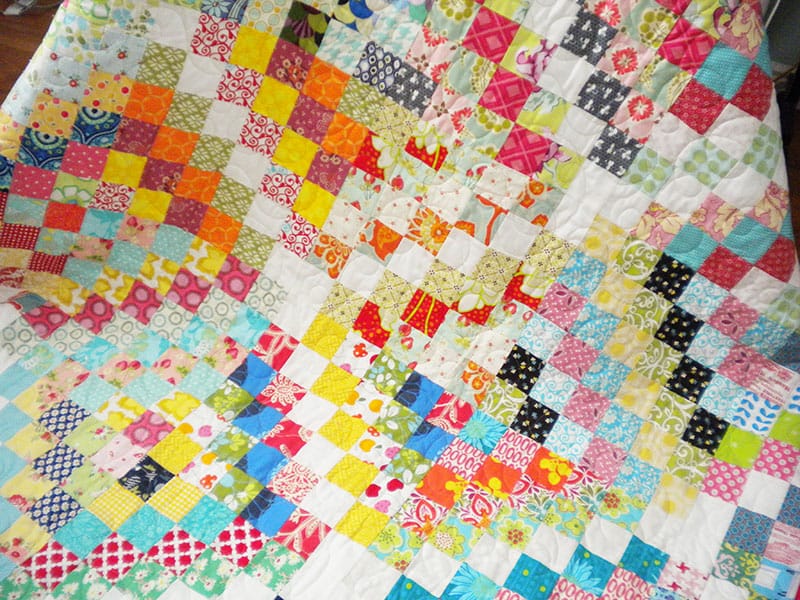 2. Have a Current Goal
Your sewing goals don't have to be extensive or lofty. I've had many years where if I make one scrap/stash project in that year, then I'm doing well. Some people are speedy sewers and might be able to donate a baby quilt or larger quilt every quarter or several times a year. Just think about what you can reasonably expect to get done and set the goal. You'll feel great when you finish up your project(s)!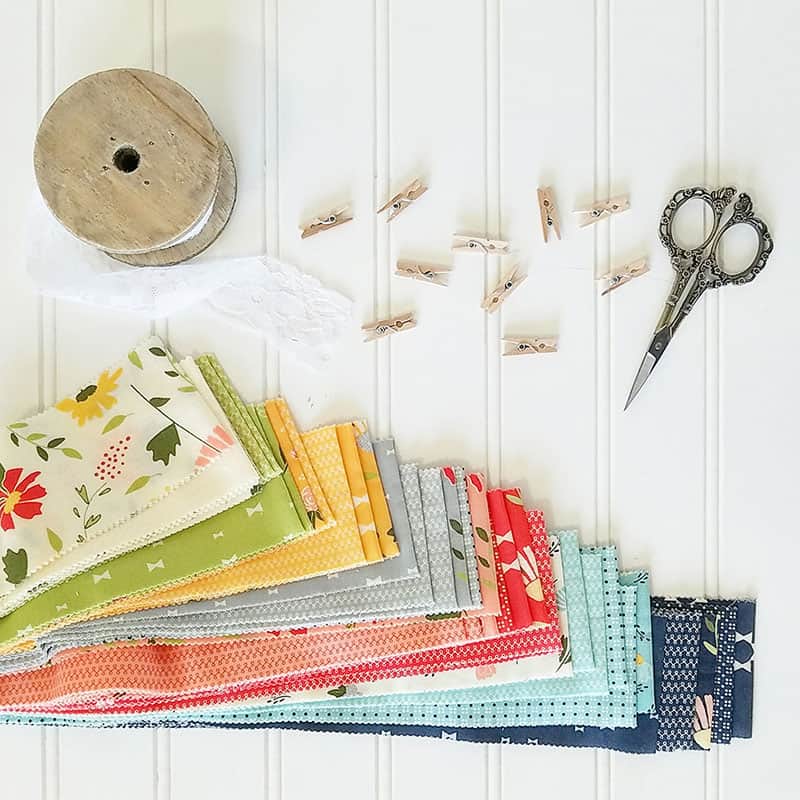 3. Keep a Bucket List of Scrap/Stash Projects
I love having a list like this. When I feel like I'm in a sewing rut, I can always find something on my list to get me motivated to get sewing. I actually have a couple of drawers where I keep things I'm thinking of using, and I try to regularly go through them to get ideas (see number 4, next).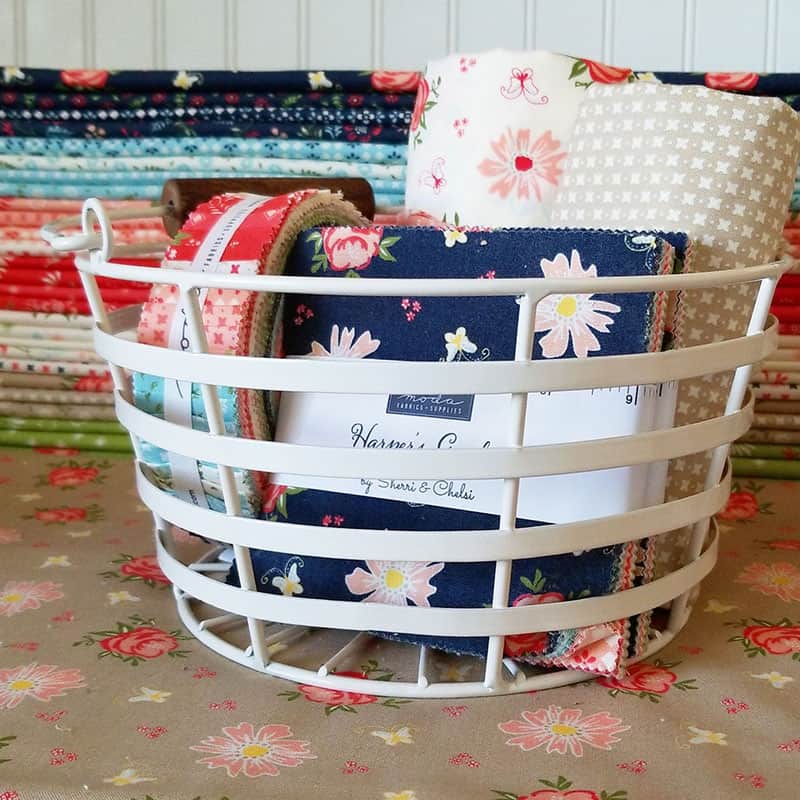 4. Set Aside a Regular Time for Dealing with Scraps
I think this is another idea I've probably mentioned before, but it's effective, so I'm mentioning it again. If you have a regular time to deal with scraps whether on a weekly or monthly basis, you'll be more likely to keep up with them. I do this on Saturday mornings. Sometimes all I do is cut and store scraps. Other times I work on some of my scrappy works in progress. And on still other days I just go through my notes and change or update my goals. But it feels good doing even this! I only set aside about an hour for this, and then any other sewing time I have is for things on my current "to do" list.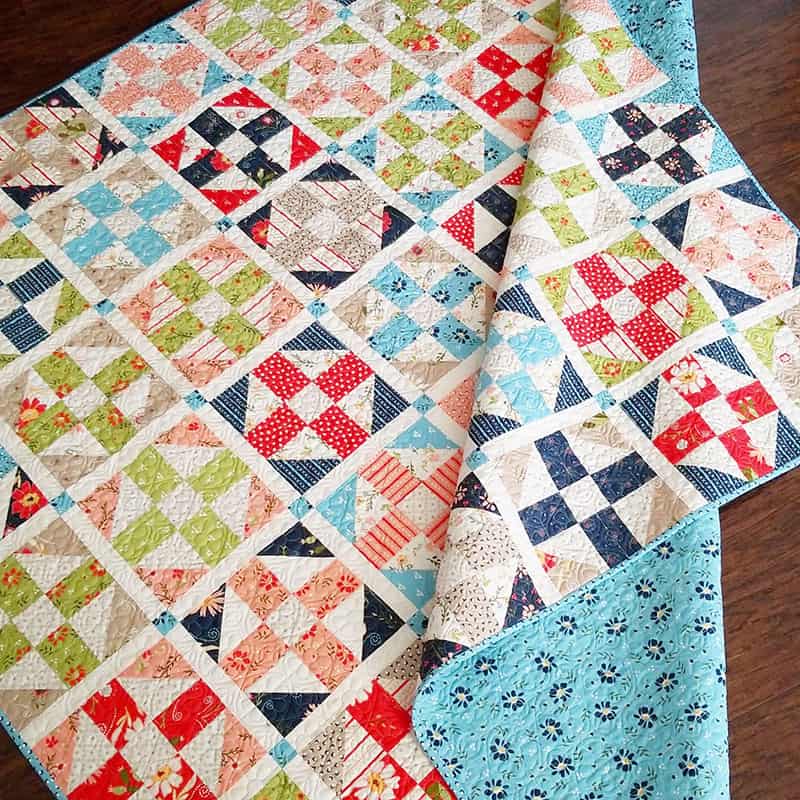 5. Sew Scrap Quilt Projects While Working on Other Projects
I had a couple of hundred scraps that made fast half-square triangles left over from sewing my Harper's Garden fabric quilts earlier this year. I put them in a baggie back in March and set them next to my sewing machine. Over the past few months I've been able to sew every one of those half-square triangles together. They still need to be trimmed, but the bulk of the work is done. And I did all of the sewing while working on other projects–here a little and there a little!
I hope your weekend is off to a great start and that you've enjoyed some of these ideas to get going on your own scrap quilt projects. Remember you can find all of my previous Sew Your Stash posts here. And be sure to stop by tomorrow for this week's Saturday Seven post!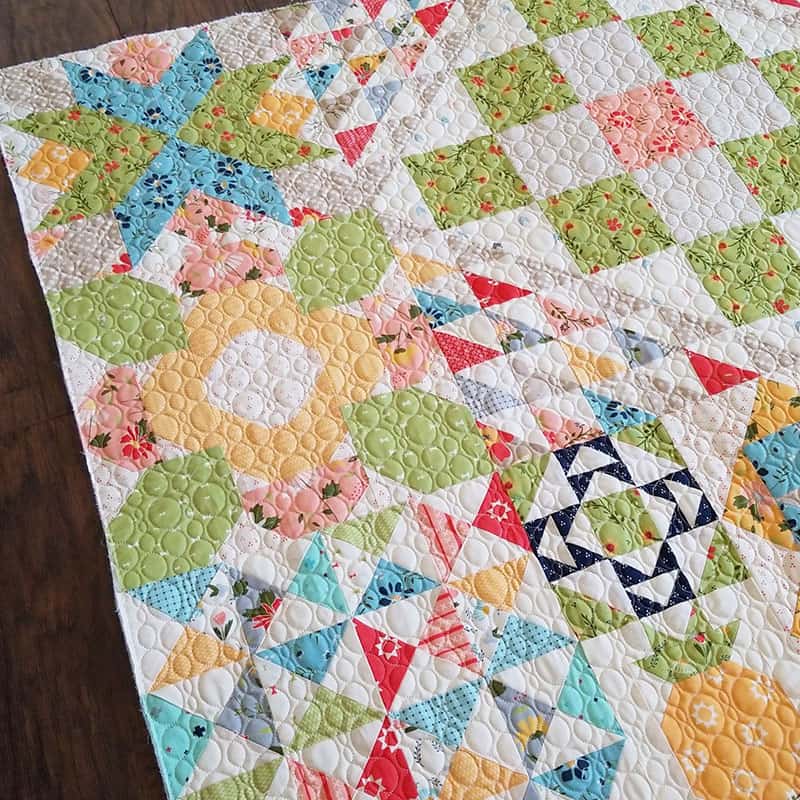 Thanks so much for stopping by! Happy quilting…