Hello, friends! Today I'm sharing the Sewcialites 2 Quilt Block 13 which is the Innovate block shared by Doug Leko of Antler Creek Quilt Company. There are a lot of parts and pieces in this gorgeous block, and I have some tips to help you put this one together easily and most importantly accurately.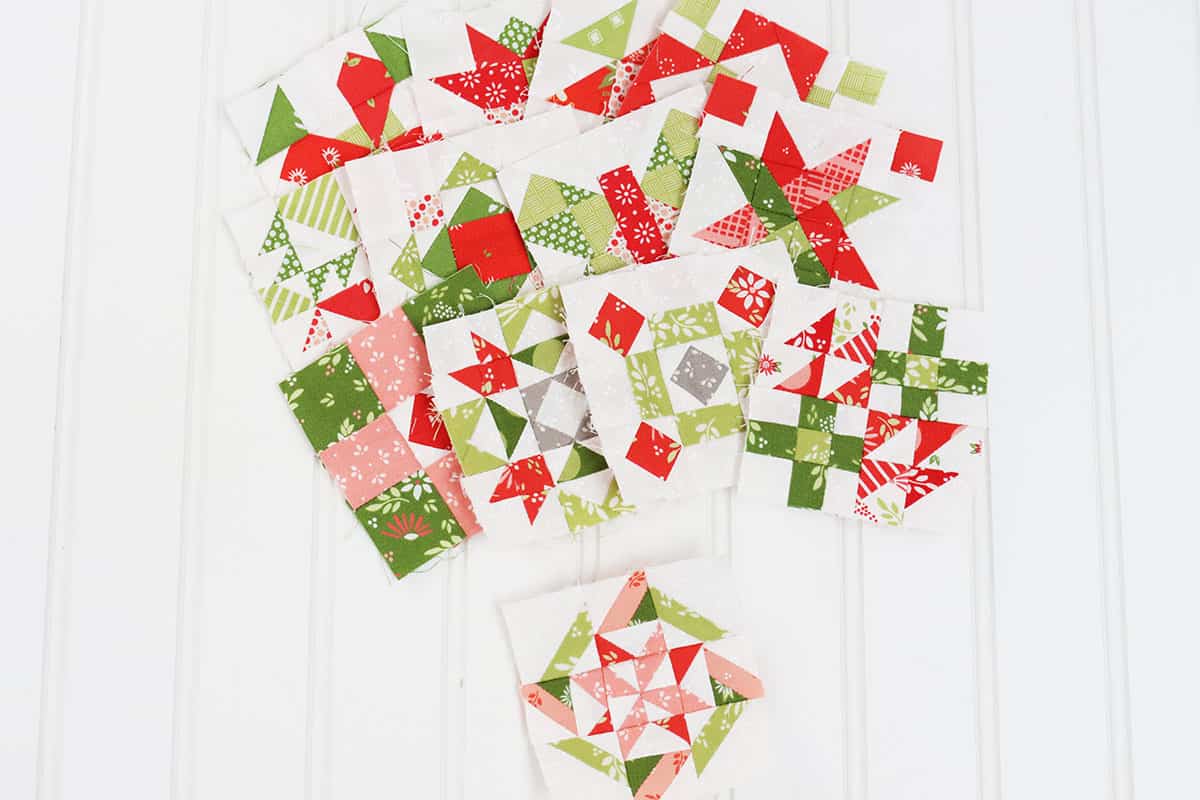 Sewcialites 2 Quilt Block 13
Block 13 Details, Tips, and Pattern Link
I first made the four outer units which went together easily with the Mini Simple Folded Corners Ruler (also designed by Doug Leko). Next, I made the four half-square triangles for the inner pinwheel section. These were tiny, but the pattern directions allow for trimming.
Finally, I made the outer units in the four side center sections again using Doug's ruler. And then I used the Bloc Loc Flying Geese Trim Tool for the tiny flying geese sections. (Bloc Loc rulers are sold by finished size, so always check your pattern for the finished size to get the correct ruler). Finally, since I'm making the 3″ finished blocks, the pieces are very tiny. A bit of spray starch on the fabric before cutting and sewing is very helpful with this block. Go here to download this week's pattern or click on the button below.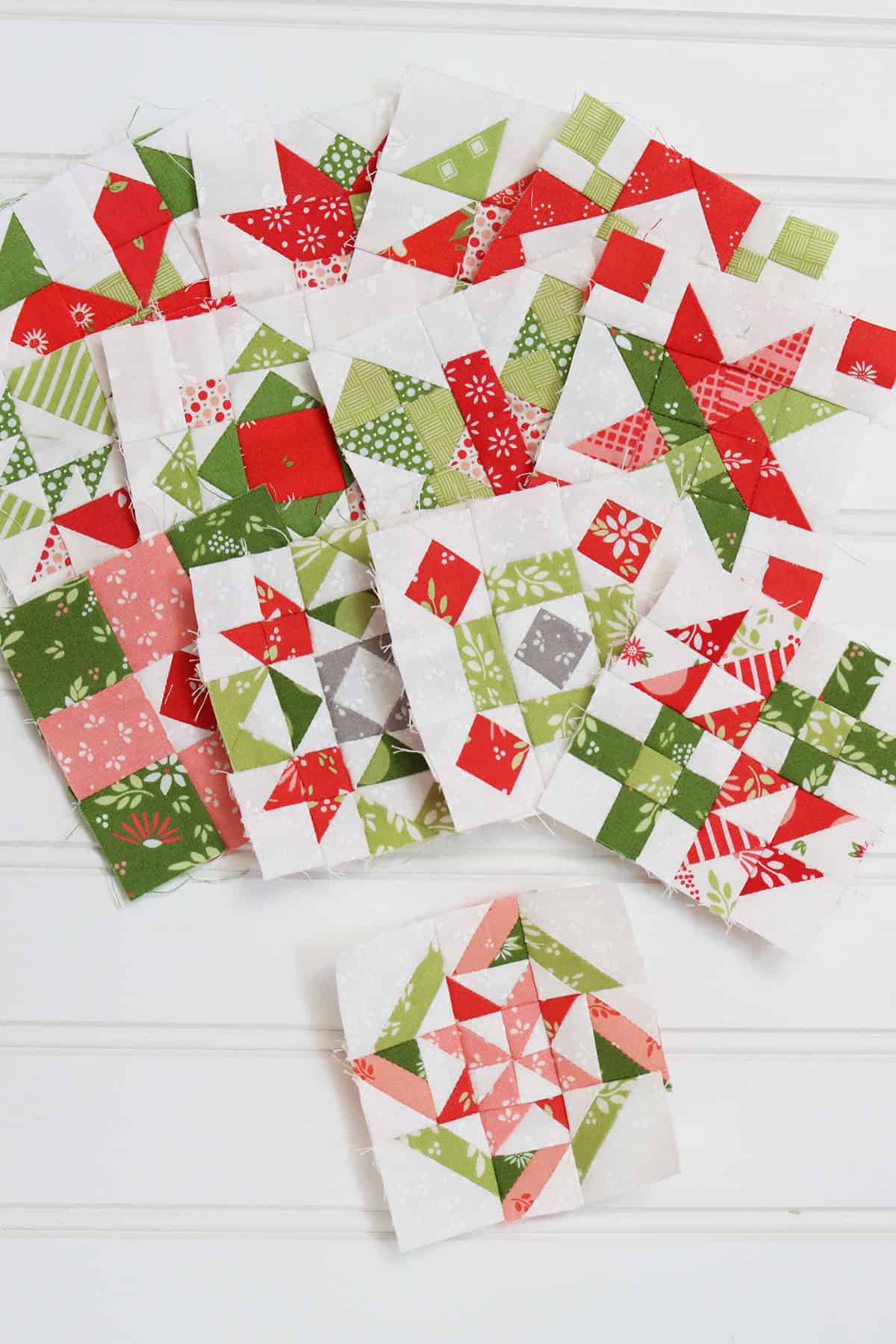 Previous Blocks and Posts
It's really not too late to join in with this fun sew along featuring blocks in 3″, 6″, and 9″ finished sizes. The previous patterns are still available, and you can find all of my previous block posts with all of the block details below: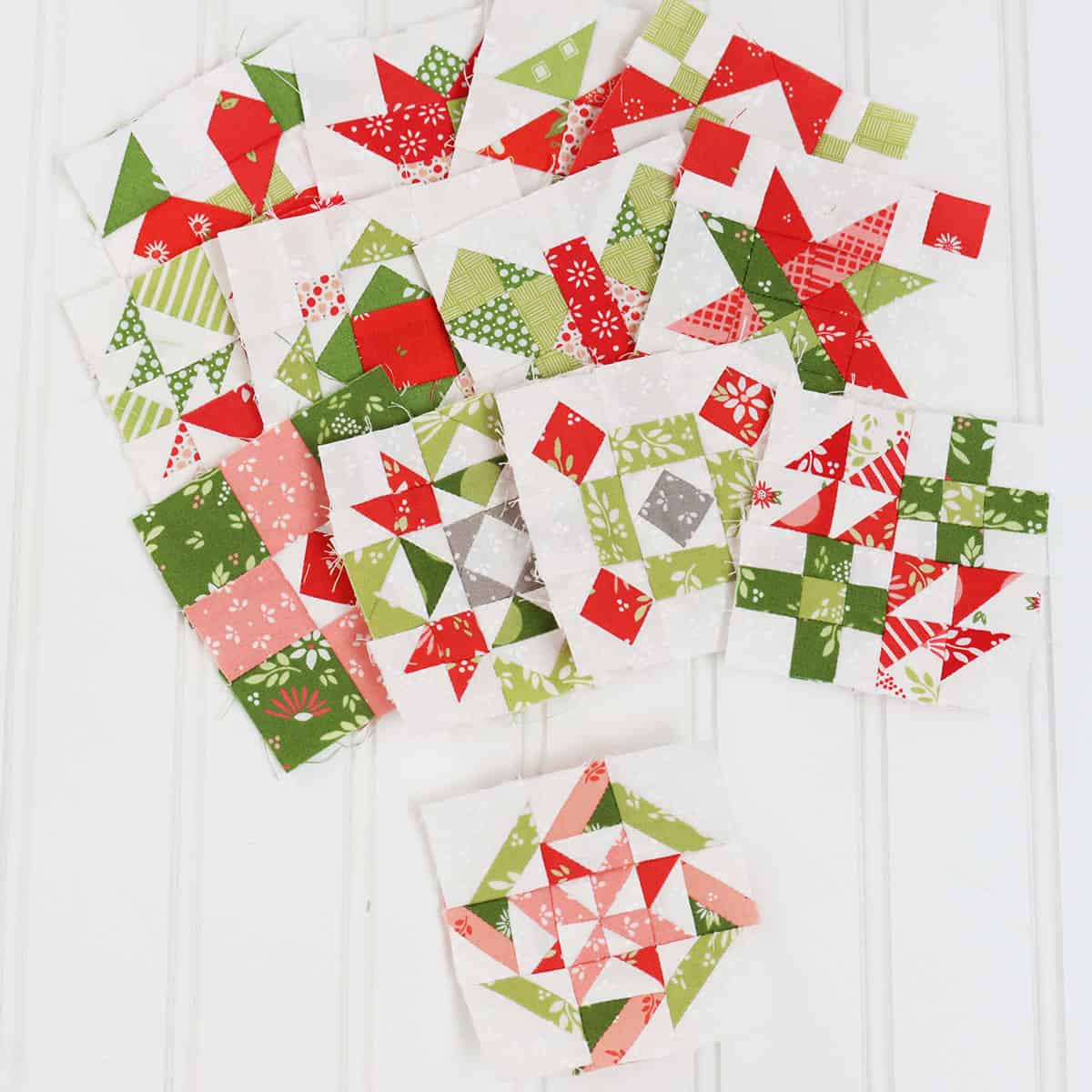 Next Week's Block
Thanks so much for stopping by for the Sewcialites 2 Quilt Block 13 post. Be sure to stop by next Friday, February 3rd for my Block 14 post. Happy quilting!