Hello, friends! Today I'm sharing the Sewcialites 2 Quilt Block 6. This week's block is the Always Star block from Camille Roskelley who is a fellow Moda Fabrics designer. She's also a friend of mine, so it's always fun to see her fabrics, quilts, projects, and blocks! Last week there was a break for the Thanksgiving holiday, but we are back to a block each Friday until we take another break in late December for the holidays.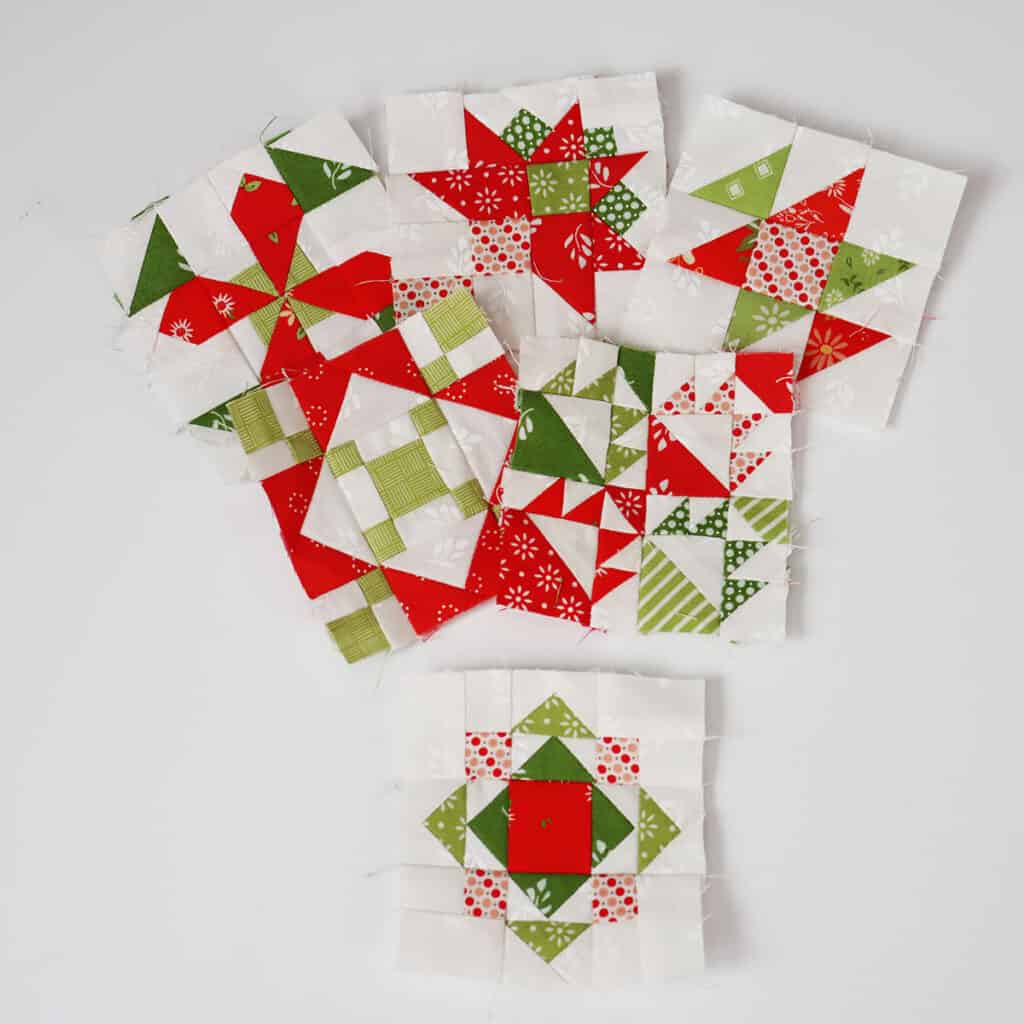 Sewcialites 2 Quilt Block 6
Block 6 Details, Tips, and More
This week's block is the one at the bottom of my photos. There are simple squares and rectangles along with eight flying geese units. Since I'm making the 3″ finished blocks my flying geese are very tiny! Find all of the details and tips below: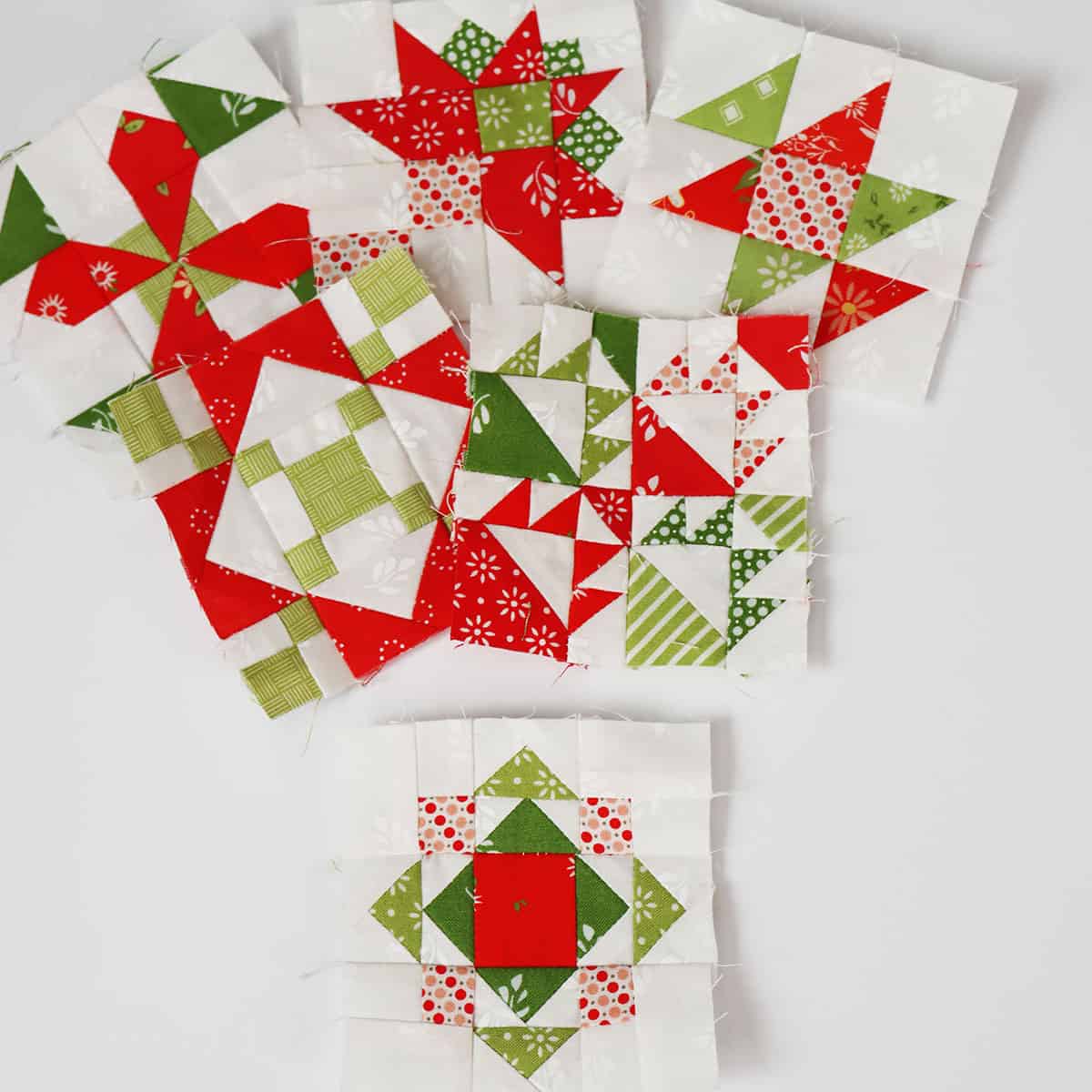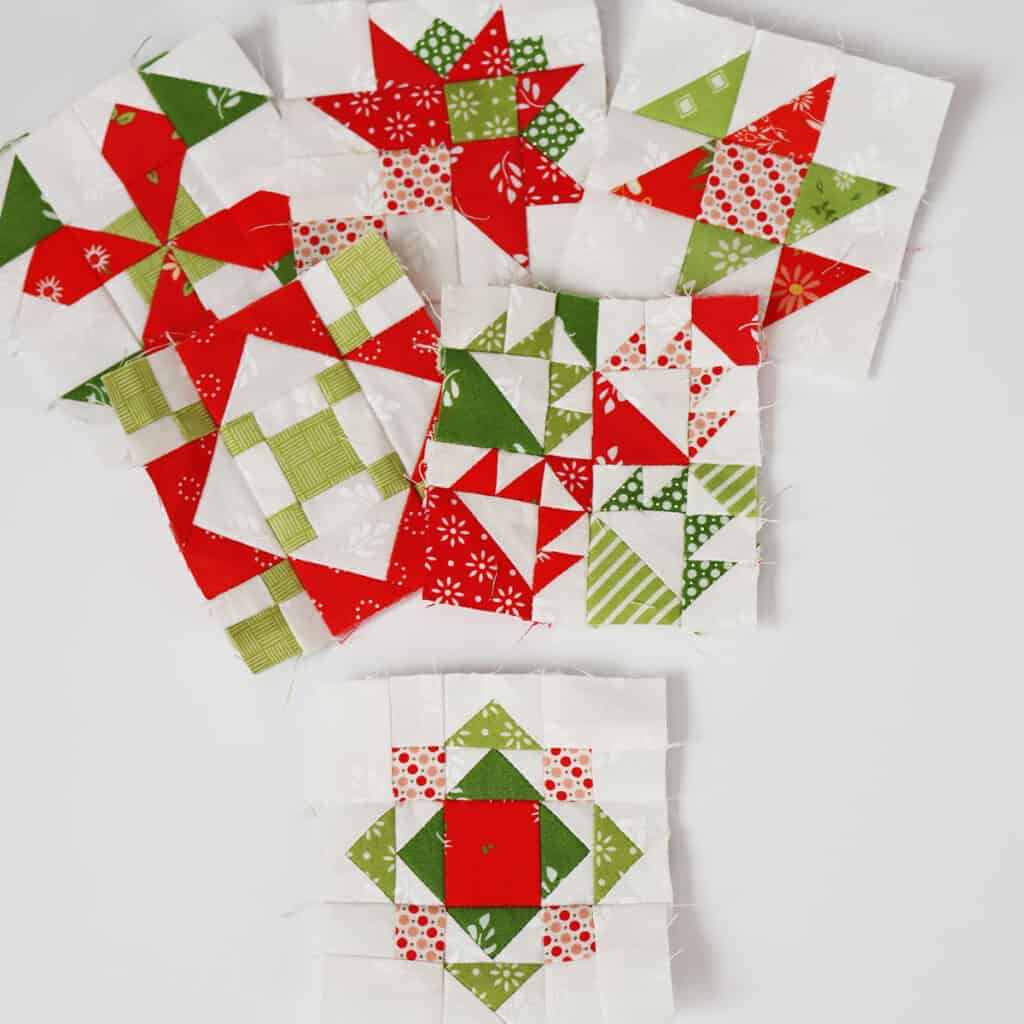 Previous Blocks and Posts
Find my earlier posts and blocks for this sew along at the links below: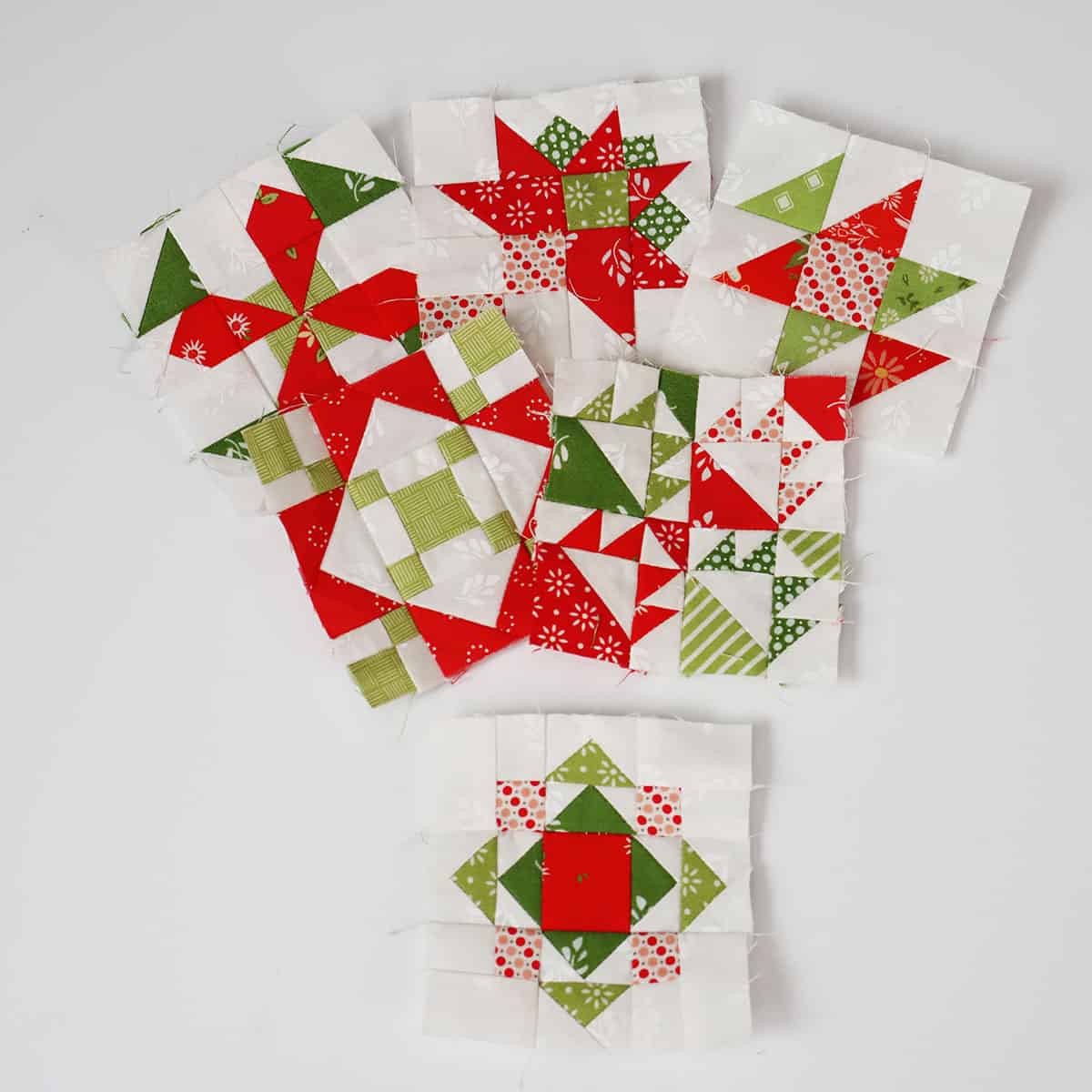 Sewcialites 2 Block 7
Stop by next Friday for the next block in this sew along–block 7! I'm actually working on it today and love it!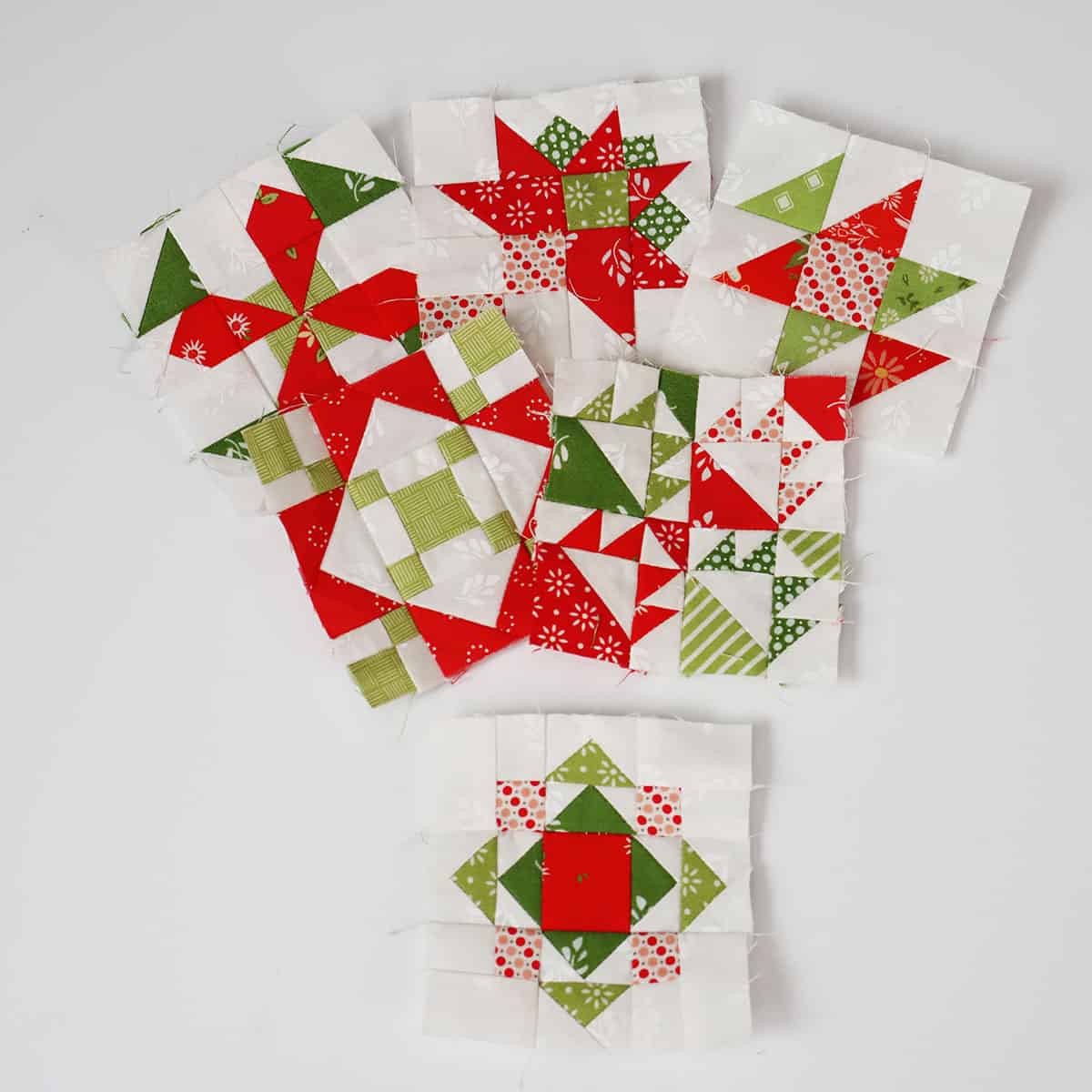 Happy quilting, and thanks so much for stopping by!