Hello, friends, and happy Sewcialites 2 Quilt Block 16 day! Today's block is the Christmas Star block shared by my friend Corey Yoder. I really love the way this one turned out. There are definitely lots of pieces in this block, but taking it slow and one step at a time makes it very doable. I've got tips for each portion of the block in today's post along with the link to the PDF pattern download.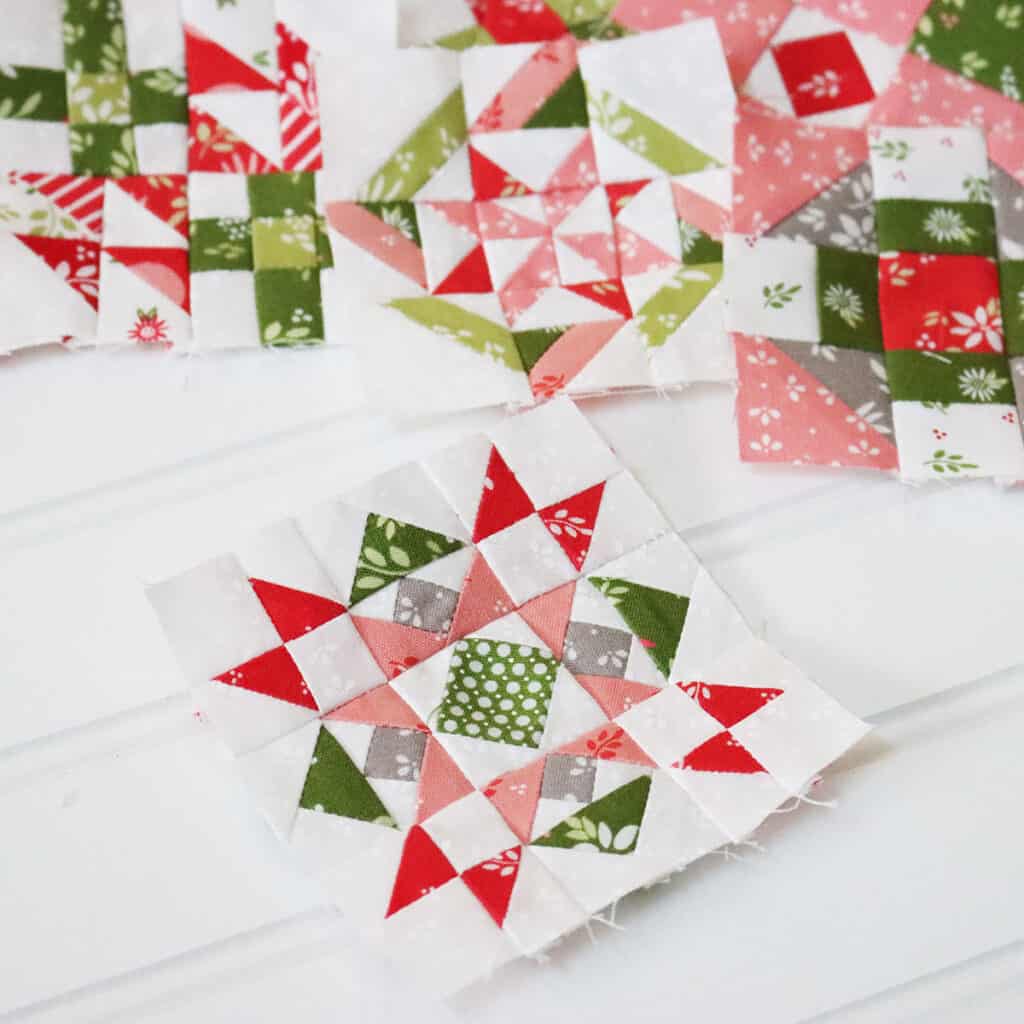 Sewcialites 2 Quilt Block 16
Block 16 Tips, Details, and PDF Pattern Link
Here are my tips for each section of the block:
For the outer corner units, I used triangle paper for the half-square triangles to make sure they were accurately sized.
I oversized pieces for the two Flying Geese units in the four units with those and used the Bloc Loc Ruler to trim them down. When adding the final pieces for the Fancy Flying Geese units I used the exact measurements provided and sewed carefully.
Finally, I used the Mini Simple Folded Corners Ruler to trim the square in a square unit for the center section.
Go here for the pattern or click on the button below.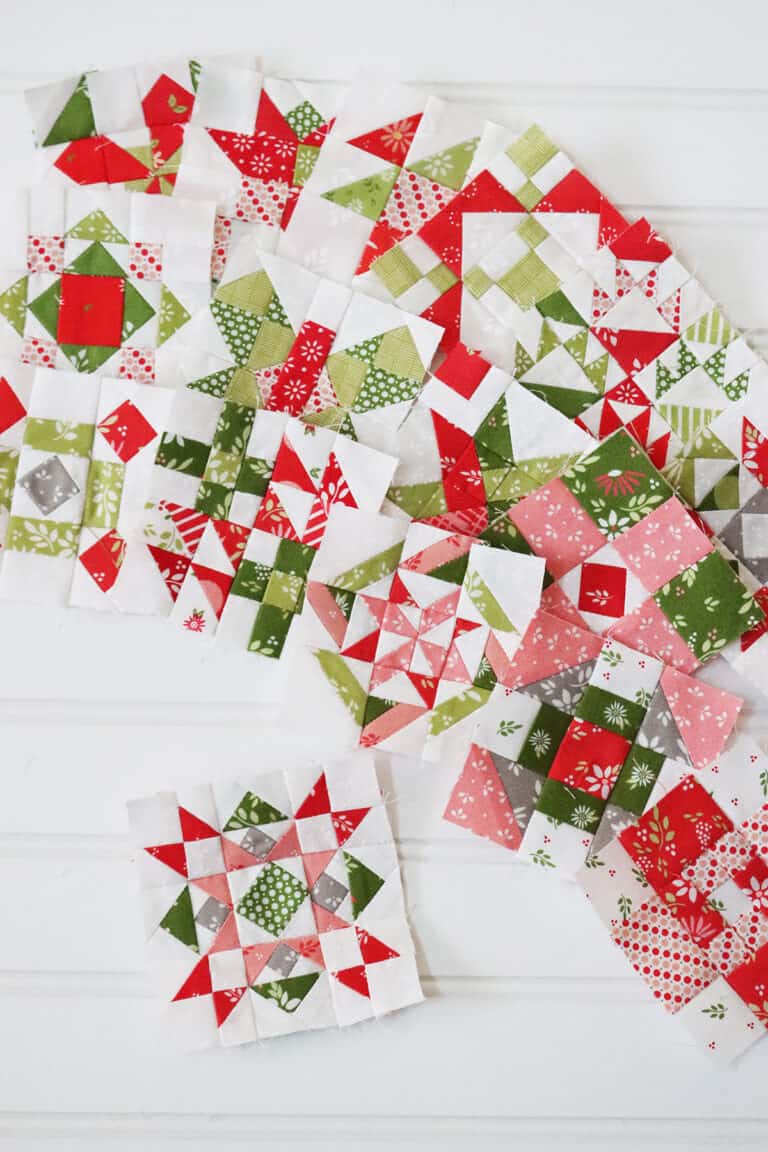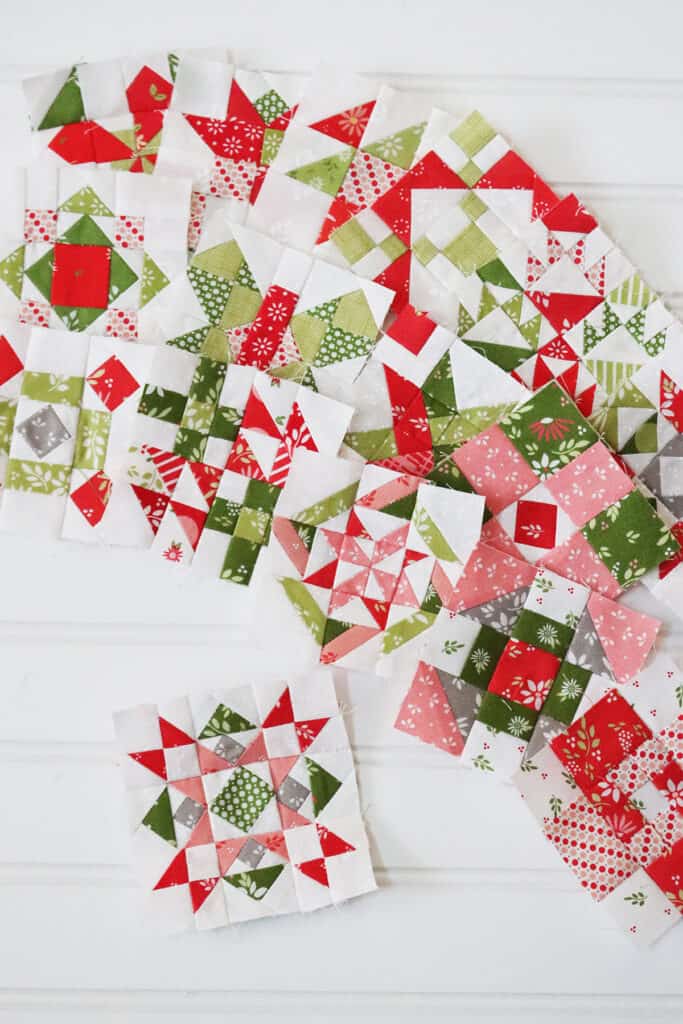 Previous Blocks and Posts
If you're just joining in or would like tips on the previous blocks, you can find all of my previous posts below: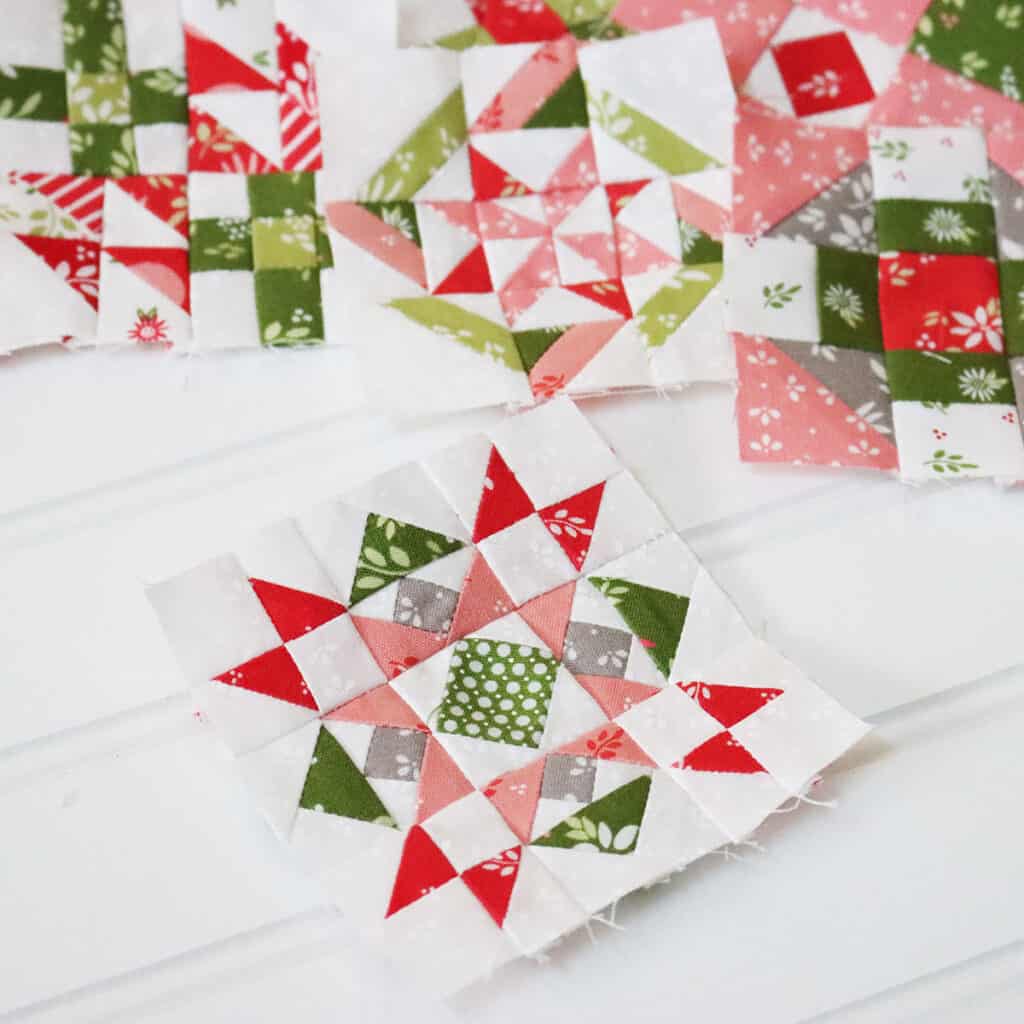 Next Week's Block
Next week I will share the Sewcialites 2 Block 17 on Friday, February 24th. Also, I noticed there are a couple of fast and fun designs coming up soon–I might be able to get ahead.
Happy quilting!