Hello, friends! Today I'm super happy to share all about my new Happy Spools Quilt + Mini Quilt I recently sewed with our upcoming Bountiful Blooms fabrics. I'm so glad to be able to share both the larger and the mini quilt in the same pattern. And both projects are also charm pack friendly. Keep reading for more details on both of these quilts.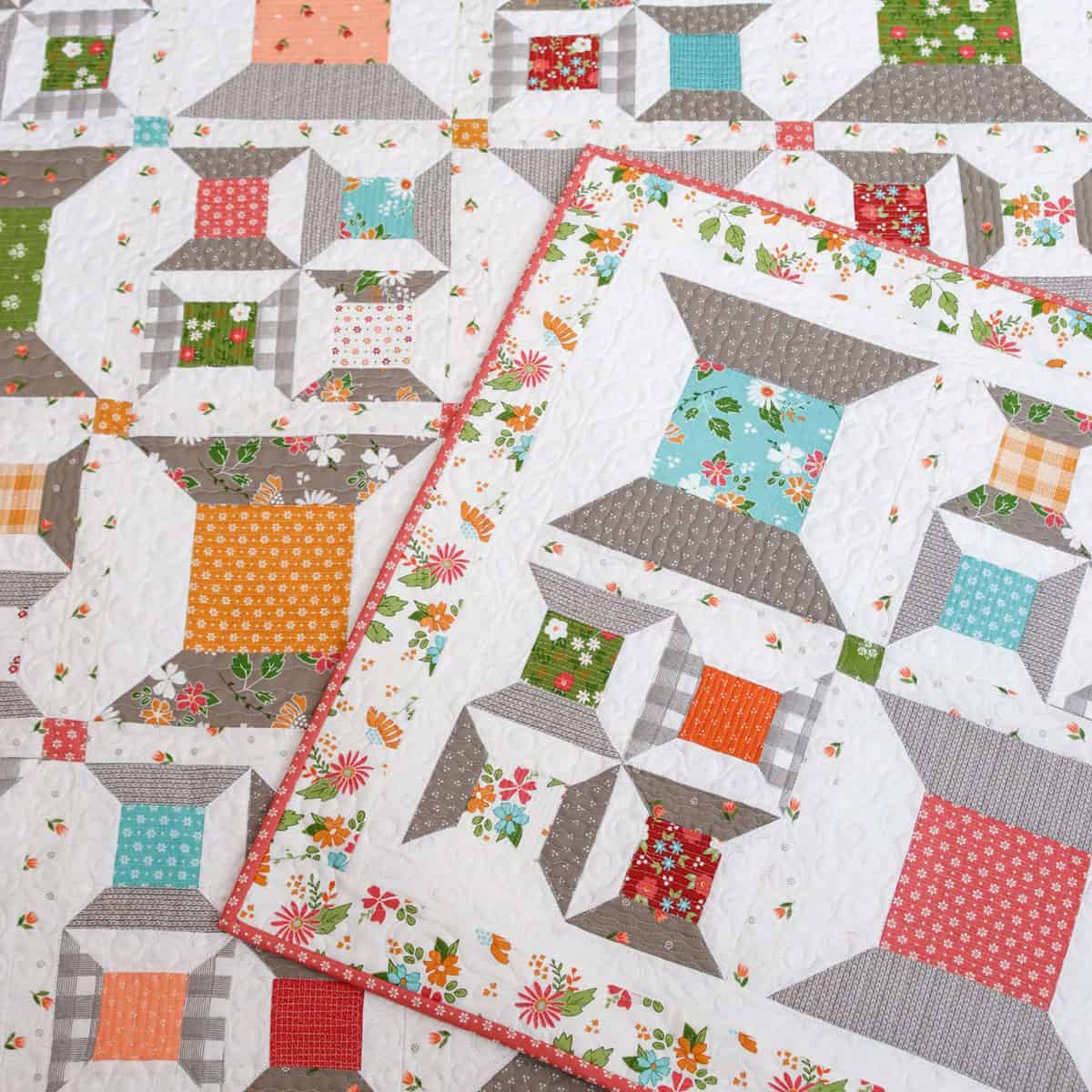 Happy Spools Quilt + Mini Quilt
Happy Spools Throw Quilt Details
The Happy Spools Throw quilt measures 50″ x 50″ and is perfect for a wall hanging, a table covering, or lap/throw quilt. You could also easily make it larger by adding more blocks and borders! Find all of the fabric requirements below:
1 Charm Pack for Large and Small Spools
4 Low Volume Grey Prints for Spools: ⅜ yard each
Background & Inner Border: 2 ¼ yards
Outer Border: ¾ yard
Binding: ⅝ yard
Backing: 3 ¼ yards
Get the Happy Spools quilt pattern in paper or PDF here or click on the button below. Patterns are on sale for 20% off through March 15th.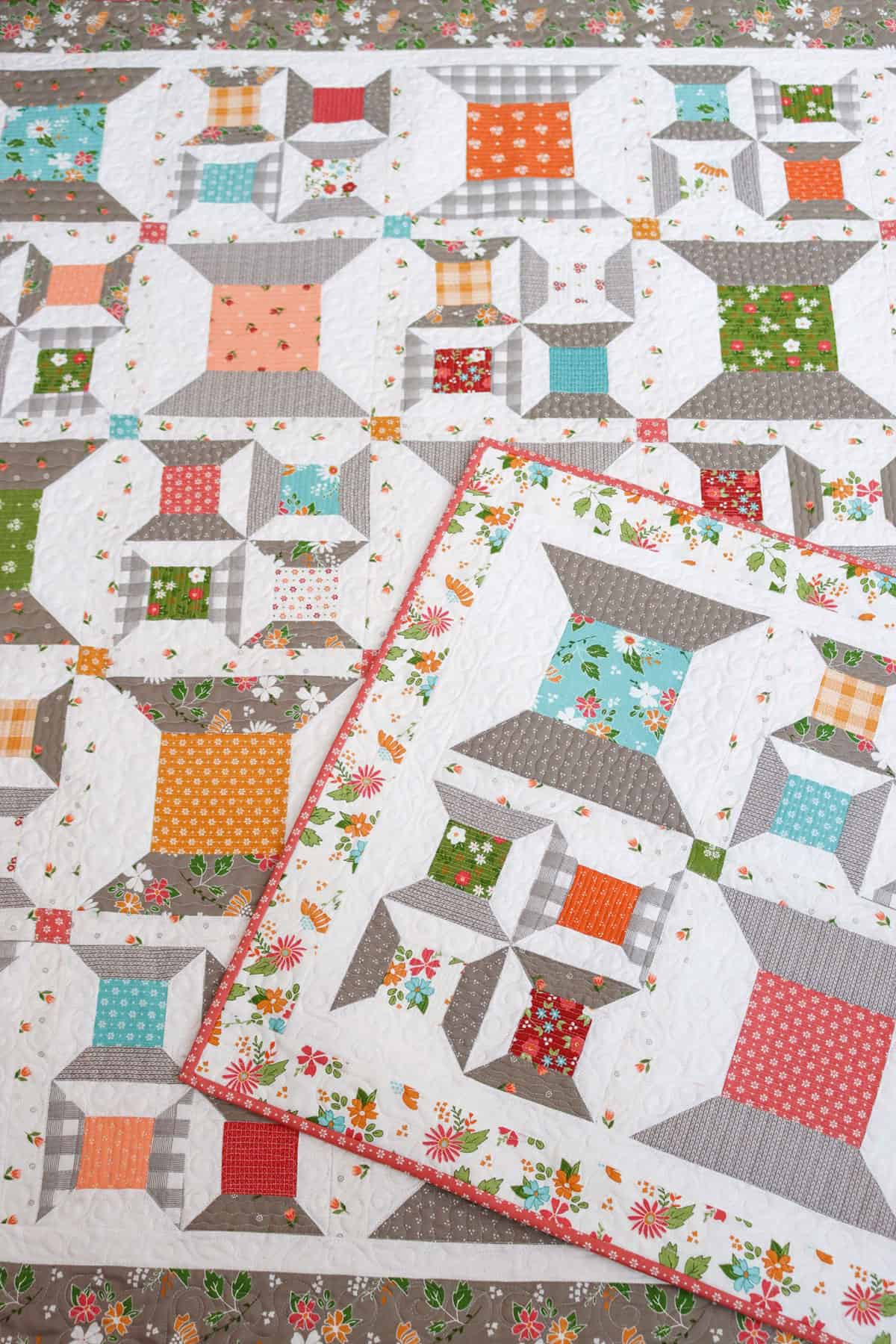 Mini Quilt Details
The Happy Spools Mini Quilt finishes at 23″ x 23″ making it perfect for a wall hanging or small table topper. You could also leave off the borders, and it would make a really fun pillow. And you can make the Happy Spools mini from your larger quilt left overs with just ⅞ yard extra required for the backing.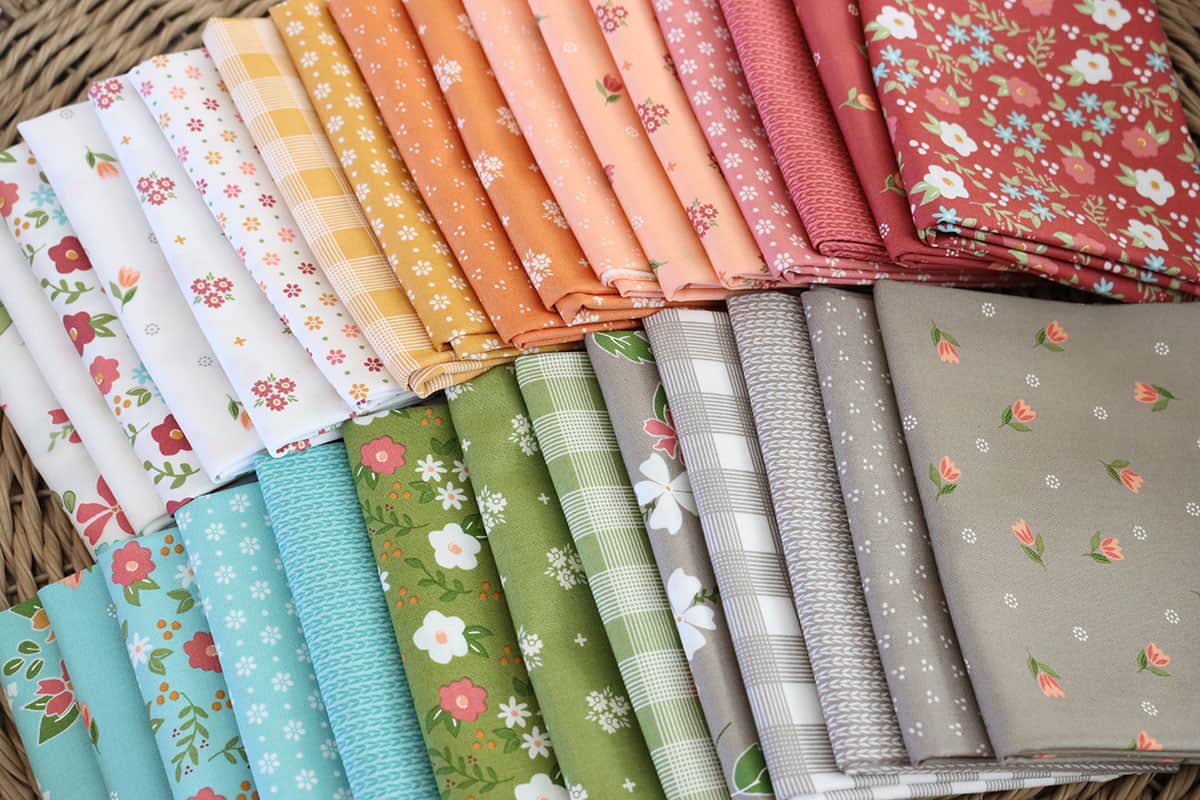 Quilt + Mini Quilt Video
Watch the Happy Spools Quilt + Mini Quilt Video above or go here to watch on our YouTube channel. You'll be able to see both quilts up close in the video.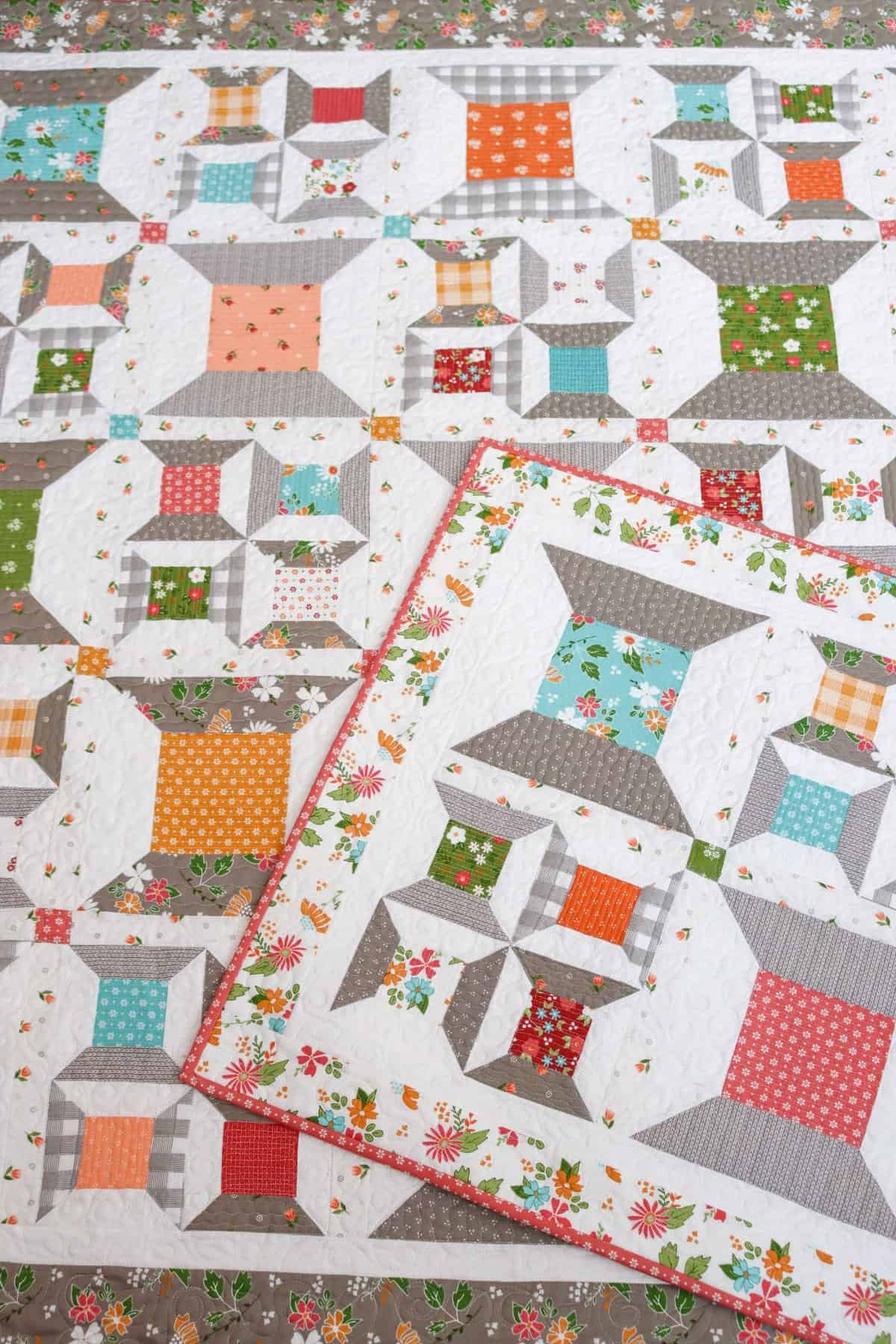 Bountiful Blooms Fabric and New Quilt + Project Patterns
If you missed seeing the introduction to our Bountiful Blooms fabric collection, you can find it here. (There is also a video included in the post where you can get an up- close look at the fabrics). This collection will be available in quilt shops in September 2023.
There are also beautiful cross stitch designs available for three of my new patterns (see the Happy Spools Cross Stitch above). Those patterns are available in paper and PDF. Find the Happy Spools pattern here. And find the Bountiful Blooms cross stitch bundle with all three designs in paper or PDF here. Additionally, I'll be sharing more of the Bountiful Blooms quilts and projects over the next week or so!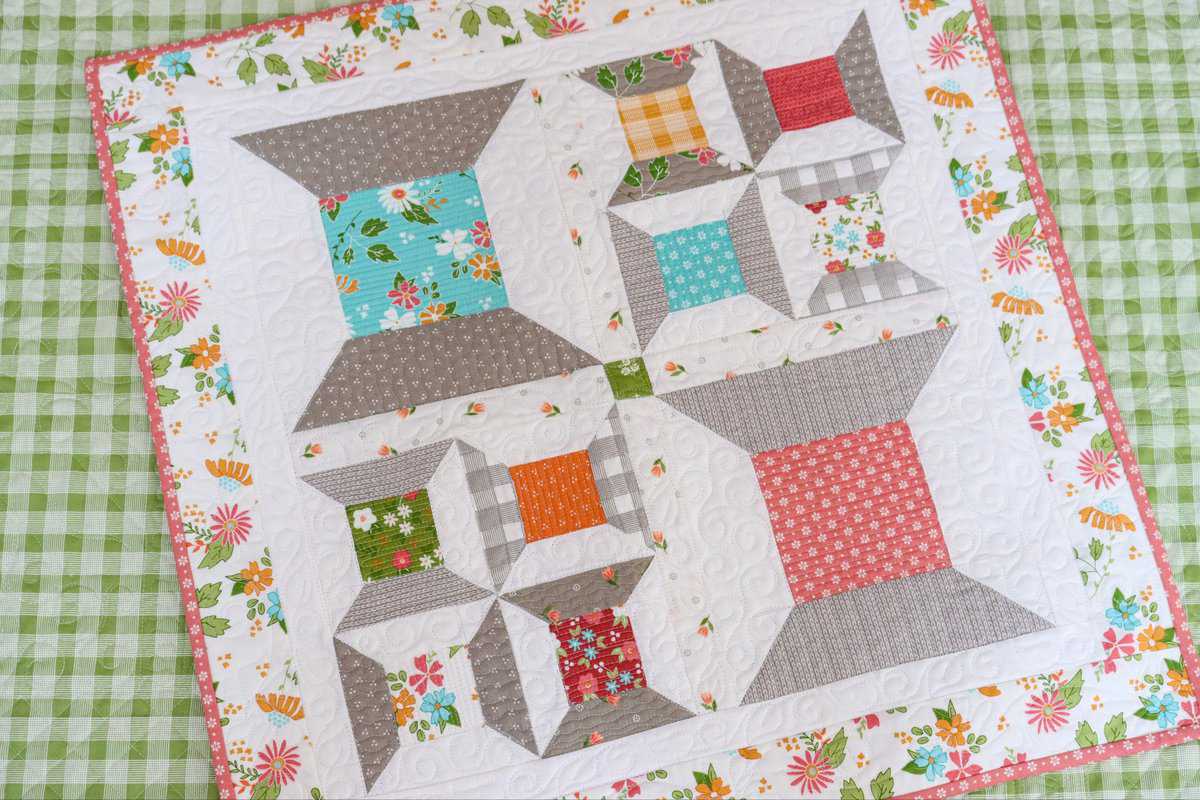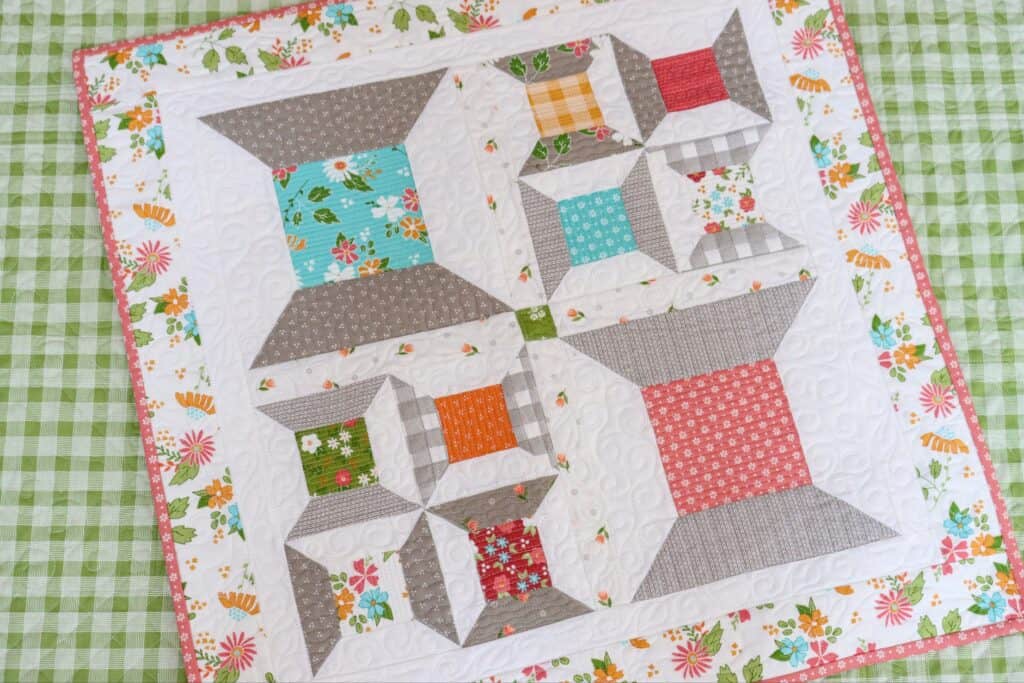 Happy quilting!