Hello and happy Monday! Today I'm talking about all things scraps: How to Make a Scrap Quilt! I've realized over the past few years that I'm always in the mood for scrap quilts at the beginning of the year. It must be something about getting organized and clearing out that makes me really want to sew with scraps then. So I thought now would be a good time to write about this in case you're feeling like a scrap quilt after the holidays is in order!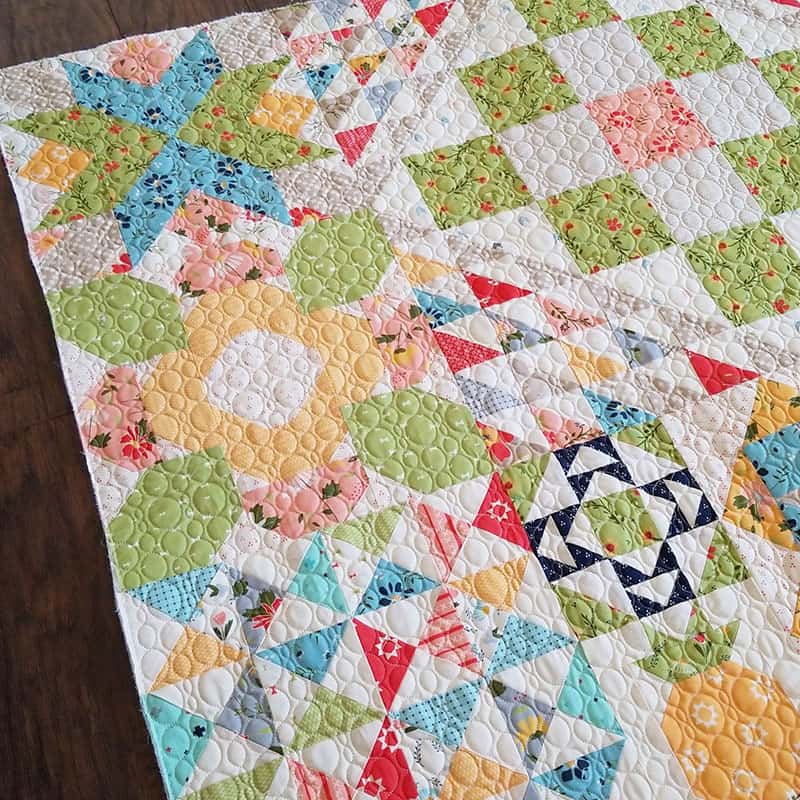 Choose a Palette
First you'll want to choose a palette or theme for your quilt. There are many choices available. Here are a few of my favorites:
A True Scrap Quilt made with anything and everything
A seasonal version (think fall, Christmas, patriotic)
Designer-Based Quilt (use left-overs from a variety of collections by one designer)
Color-Based Quilt (choose a color scheme for the quilt like red/white, blue/cream, yellow/grey).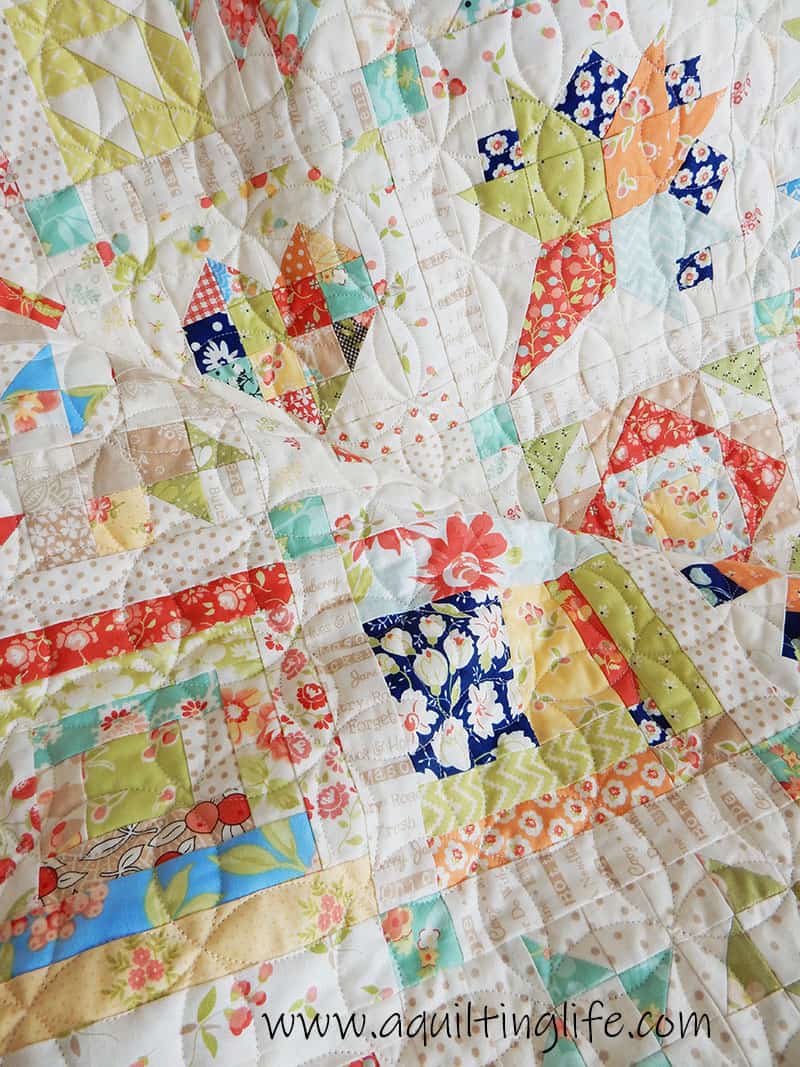 Collect Fabrics
While you might have a great idea of the fabrics you want to use and know that you have a great stash of them, you'll need to begin by gathering them in one place. I like to use a drawer if I have a lot or a bin or basket if I'm starting out with a smaller amount. While this seems like such a simple step, it really does help.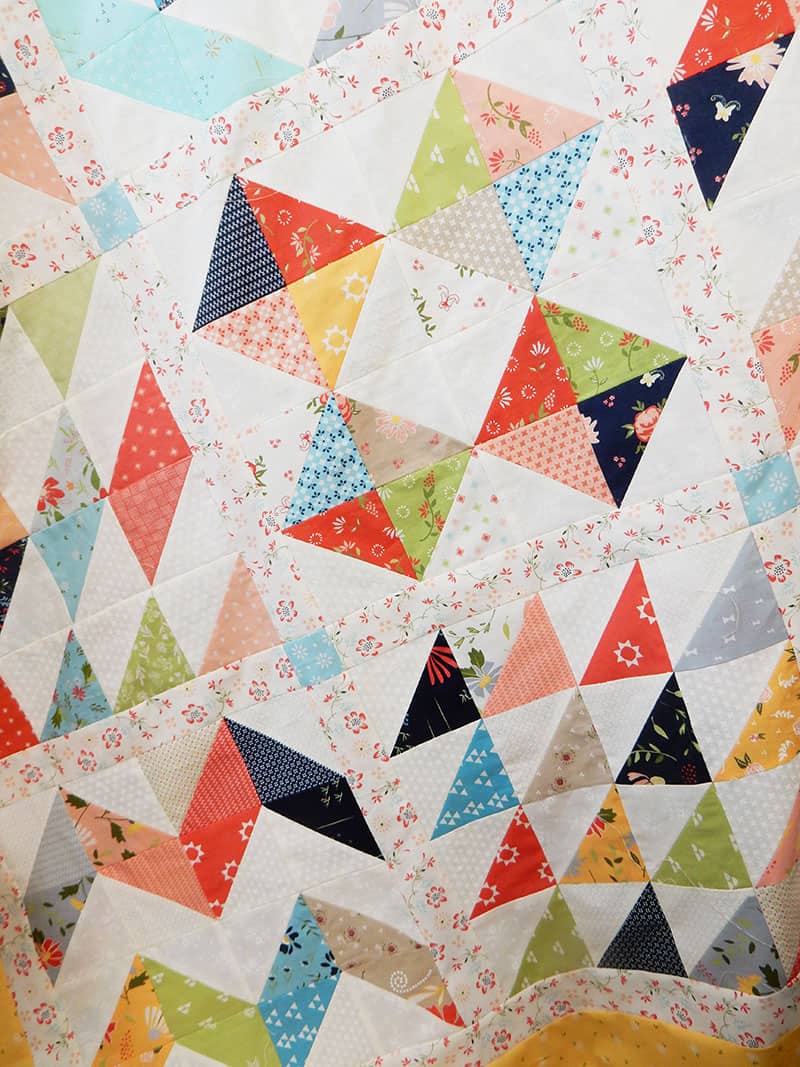 Choose a Pattern
I like to wait and choose a pattern for a scrap quilt until I've gathered the fabrics together. Sometimes just seeing the fabrics together can help me figure out how I want to sew them all together. I also like to pick patterns for scrap quilts that are on the simple side. It's fun to relax while making this type of quilt. Here are a few ideas for patterns that work well for scrap quilts: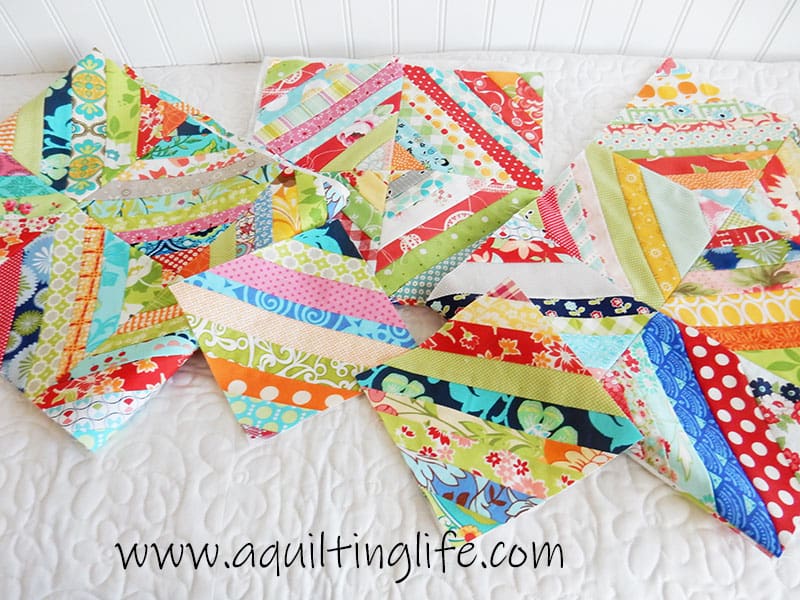 Begin Preparing Fabrics
If the pieces need to be cut to a certain size before you begin sewing , it helps to have a nice group ready cut so you can sew whenever you have a little additional time. This works particularly well if you're making a simple squares quilts using squares all cut to one size or a strip-pieced quilt that also requires strips of a certain size or group of sizes.
Set a Realistic Goal
Sometimes I like to work on scrappy quilts over a longer period of time (even years), so I just label those long-term scrap quilts projects and work on them whenever I feel like it. But there are definitely other scrap quilt projects I like to finish in a shorter amount of time. With these types of projects, it often helps to have a good deadline in mind. One year I made a scrappy Christmas log cabin quilt during the month of November that I finished up in time for Christmas. That was a fun project I'll always remember. But whatever the time frame you are thinking of…setting a goal can really help keep you on track.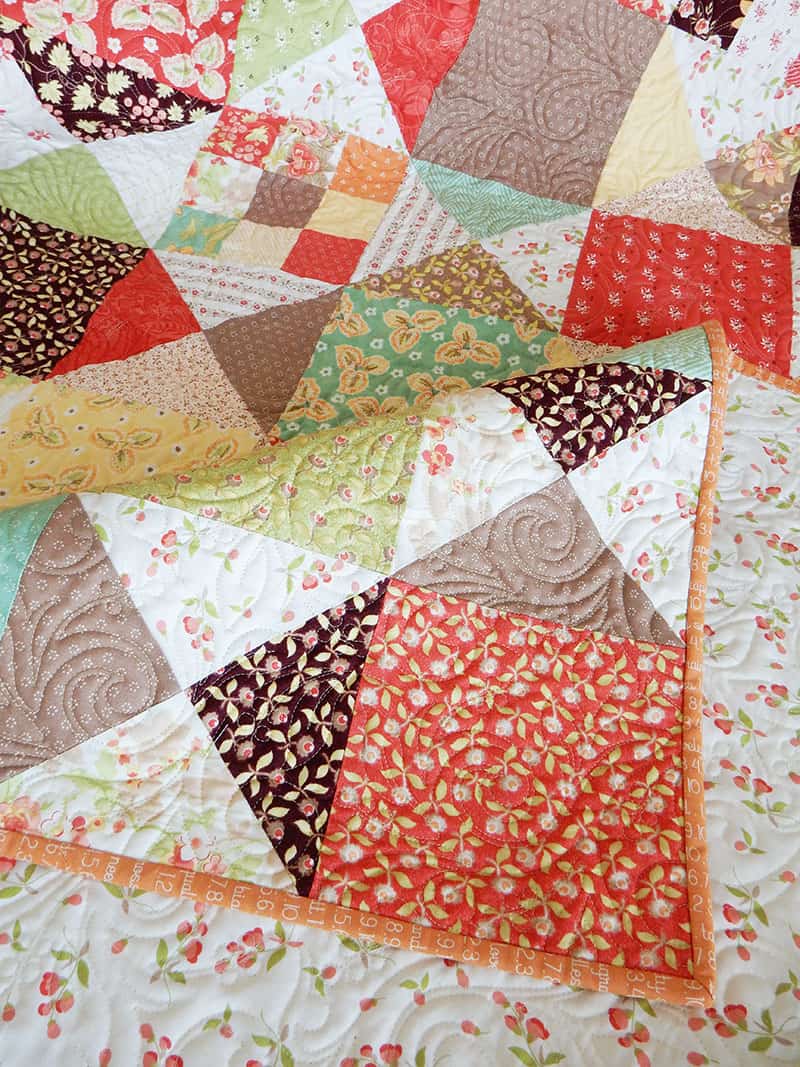 Start Sewing
Just start. Because scrap quilts are, well, scrappy…there will be lots of ways to add or subtract colors or fabrics you might think aren't "right" for your project. Just get a few blocks done right away so you can see the direction you want to go. It can also help to take a picture of the early blocks to see if you are liking the look.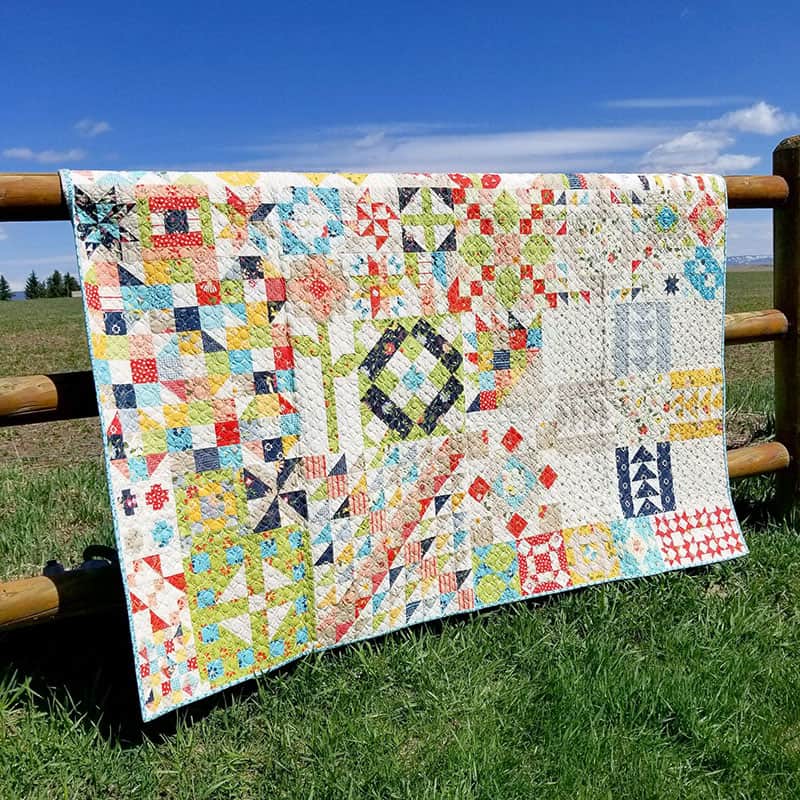 More Scrap Quilt Inspiration
I hope you're making lots of plans for a scrap quilt soon! My 2020 Block of the Month is just around the corner, and it will be a terrific scrap bucket quilt project, too!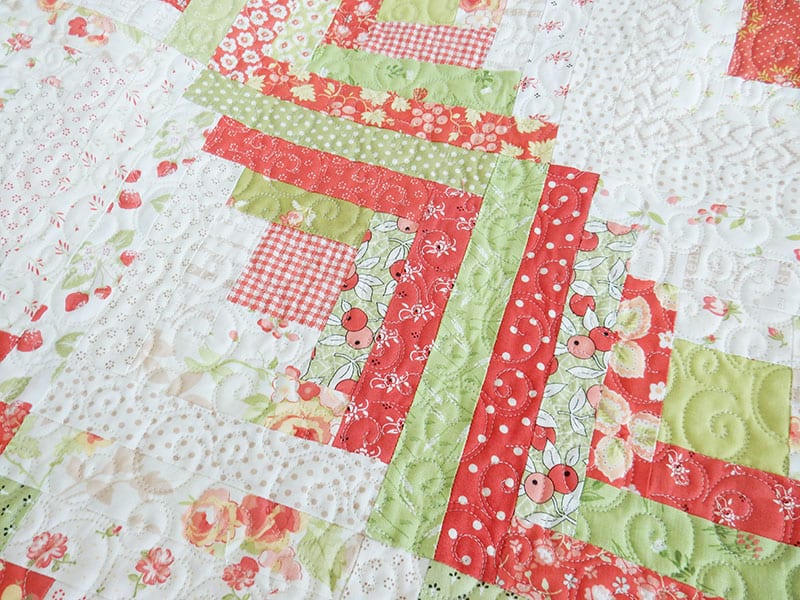 Do you have any tips on how to make a scrappy quilt? If so, share in a comment below!
Happy quilting, and thanks so much for stopping by!