Hello, friends, and happy Friday! Today I'm sharing The Sewcialites 2 Quilt Block 15 which is the Brighten block by the ultra-talented Minki Kim! This block design is similar to one I've used in a fun quilt and table runner pattern before. Read to the end to see my Daydream quilt and runner if you love this design.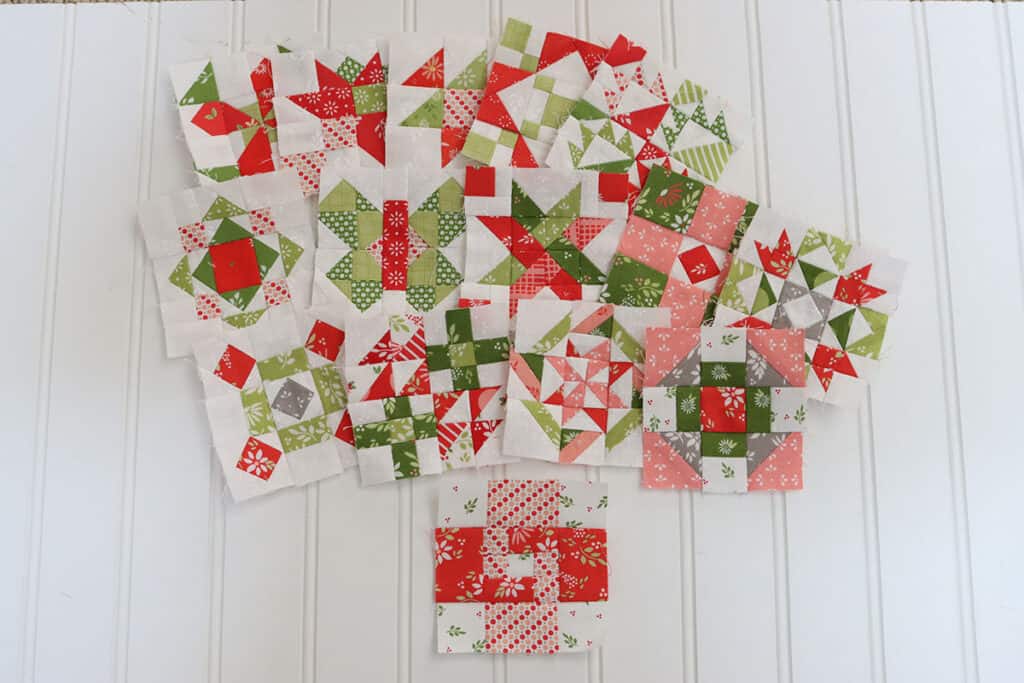 Sewcialites 2 Quilt Block 15
Block 15 Details, Tips, and Pattern Link
With the crazy busy week I've had, I was sure excited that this week's block was a fun and simple one! I love that the more time-consuming blocks for this sew along have been alternating with easier ones. I used a background print from Favorite Things along with the feature floral in red from that collection. Then I added in the red and pink dot print from our Emma collection for my block.
This week's block is simple, but measure carefully and use an accurate ¼″ seam allowance for your stitching.
Go here or click on the button below to download this week's pattern PDF.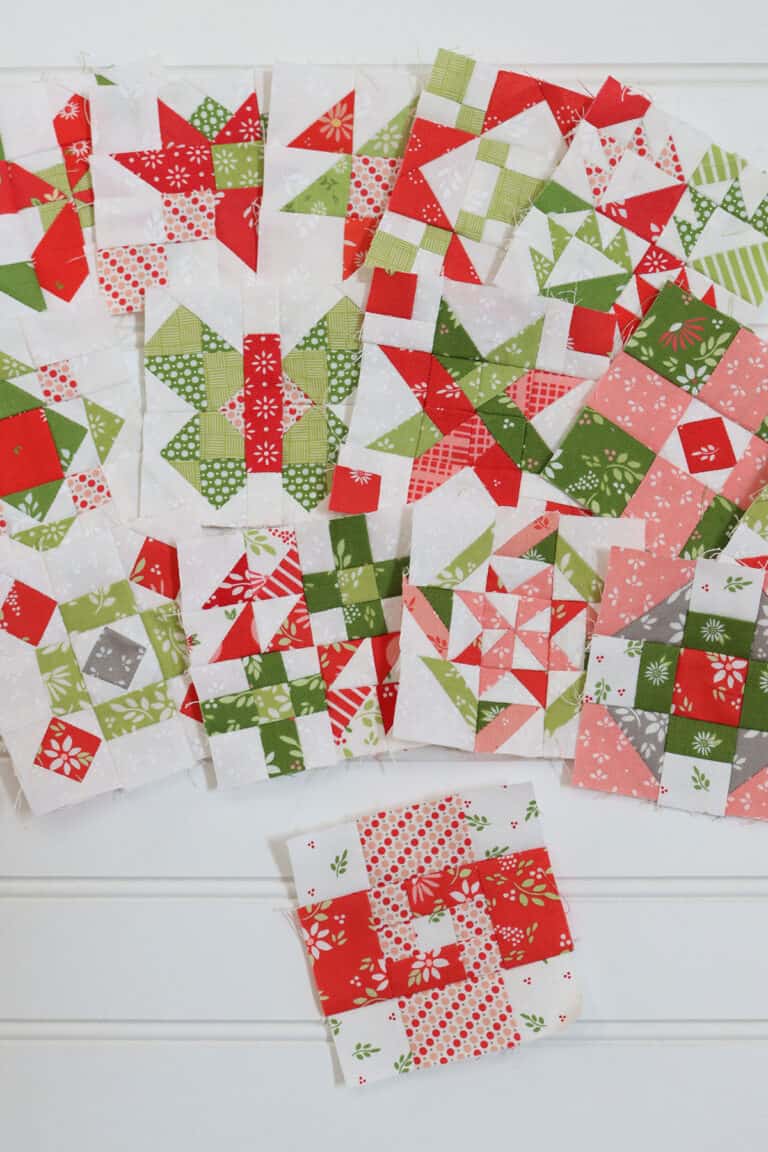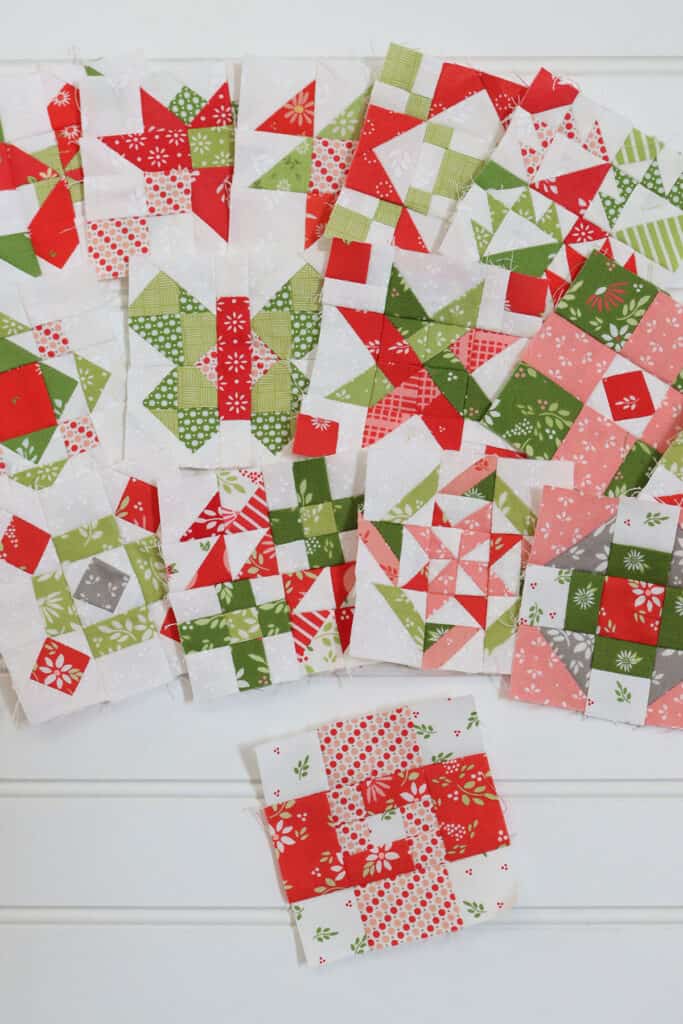 Previous Blocks and Posts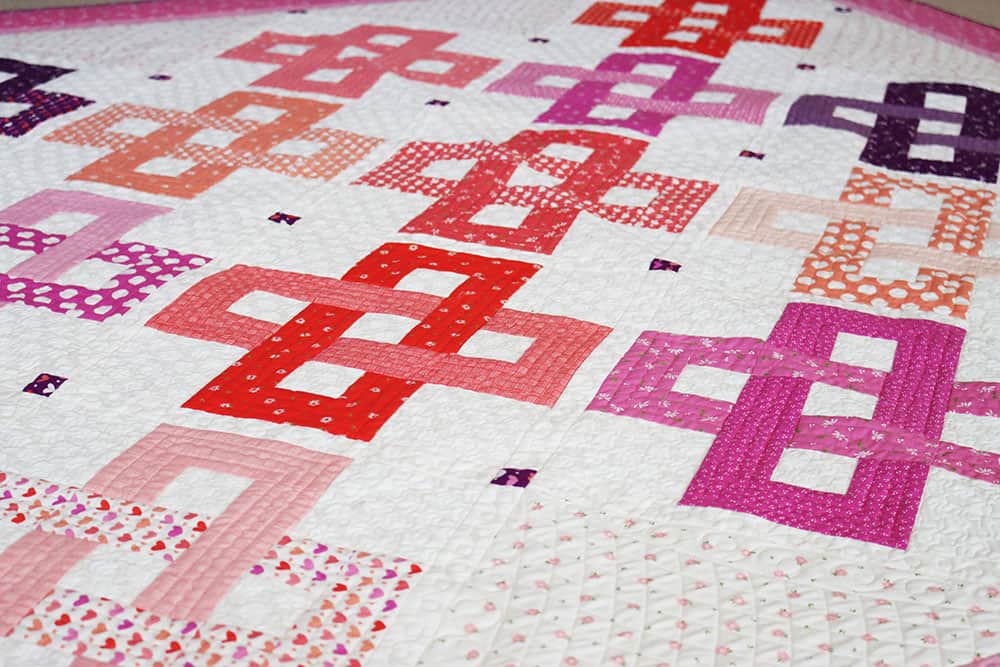 Daydream
If you enjoyed today's block style, you might also enjoy my Daydream quilt and table runner pattern. The quilt is pictured above and is sewn in our Sincerely Yours collection with Moda fabrics. Find the pattern in paper and PDF here.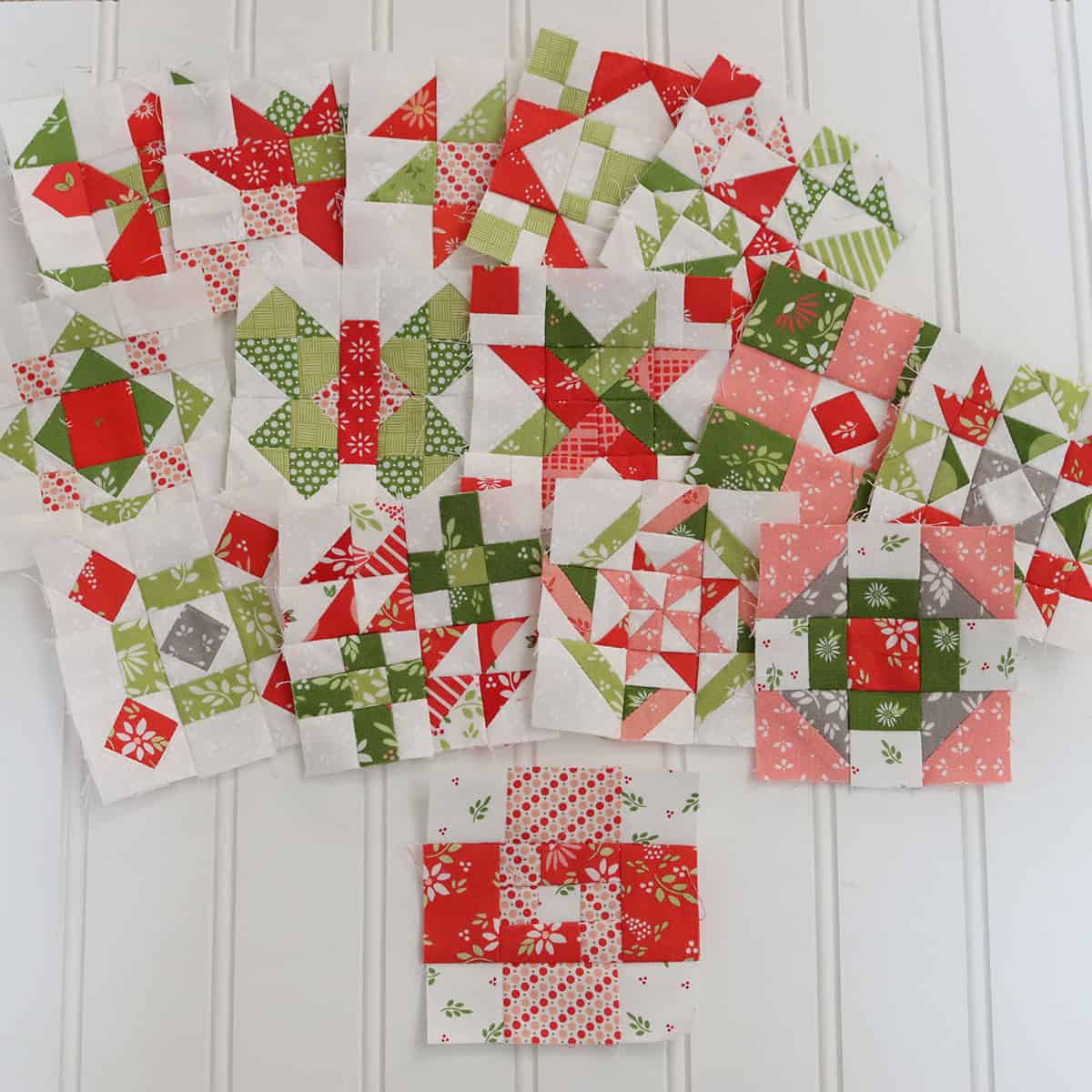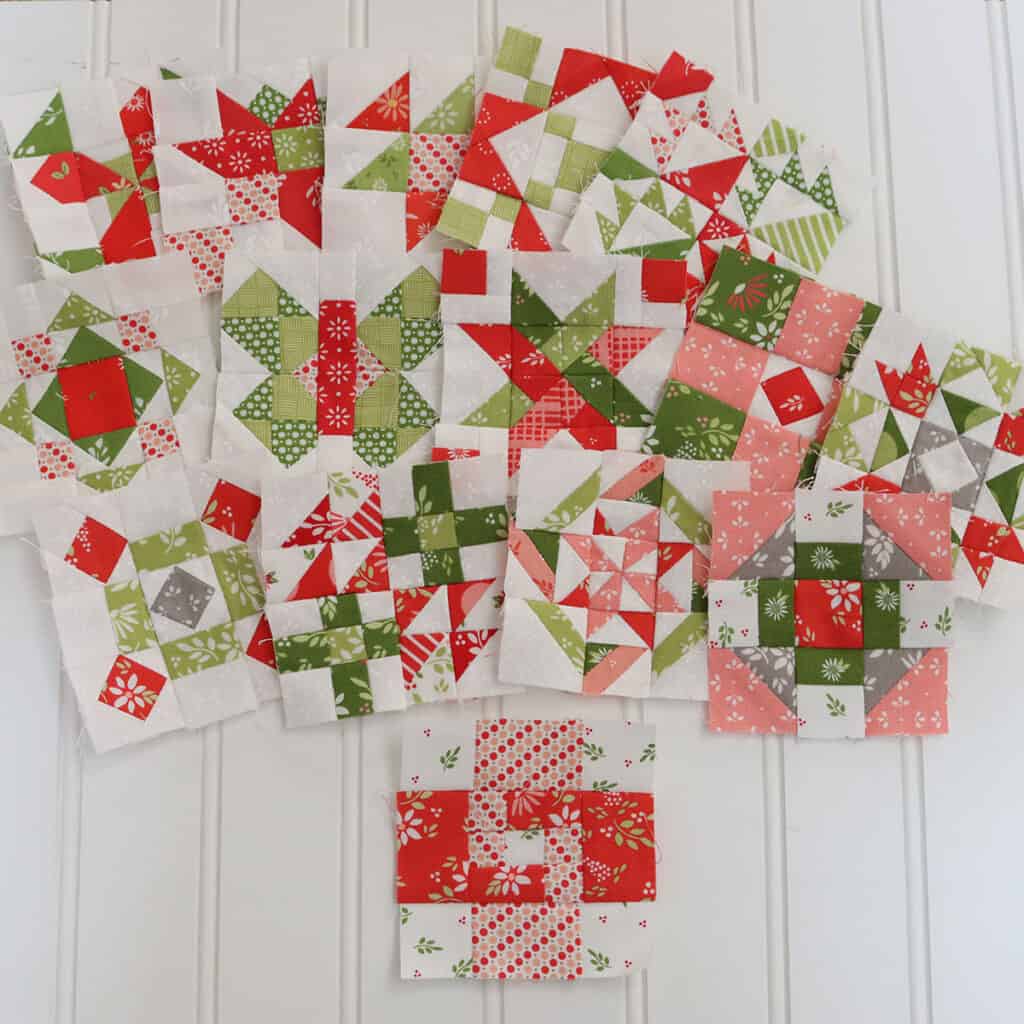 Next Week's Block
Next week I will share the Sewcialites 2 Block 16 on Friday, February 17th. After next week we will be ⅔ of the way finished with these blocks! I've really got to start deciding how I'm going to set mine. Fat Quarter Shop has shared a fun setting that I'm leaning towards.
Happy quilting!