Hello, friends! Today is the day! I'm excited to share a little about our upcoming Bountiful Blooms Fabrics by Sherri & Chelsi for Moda. This delightful collection is something we've been planning for quite some time. We love the fall season in the desert southwest and feel like this gorgeous grouping shares the beauty we see each year at the end of the summer. Keep reading to see the fabrics up close, and stay tuned for new beautiful quilts with this collection.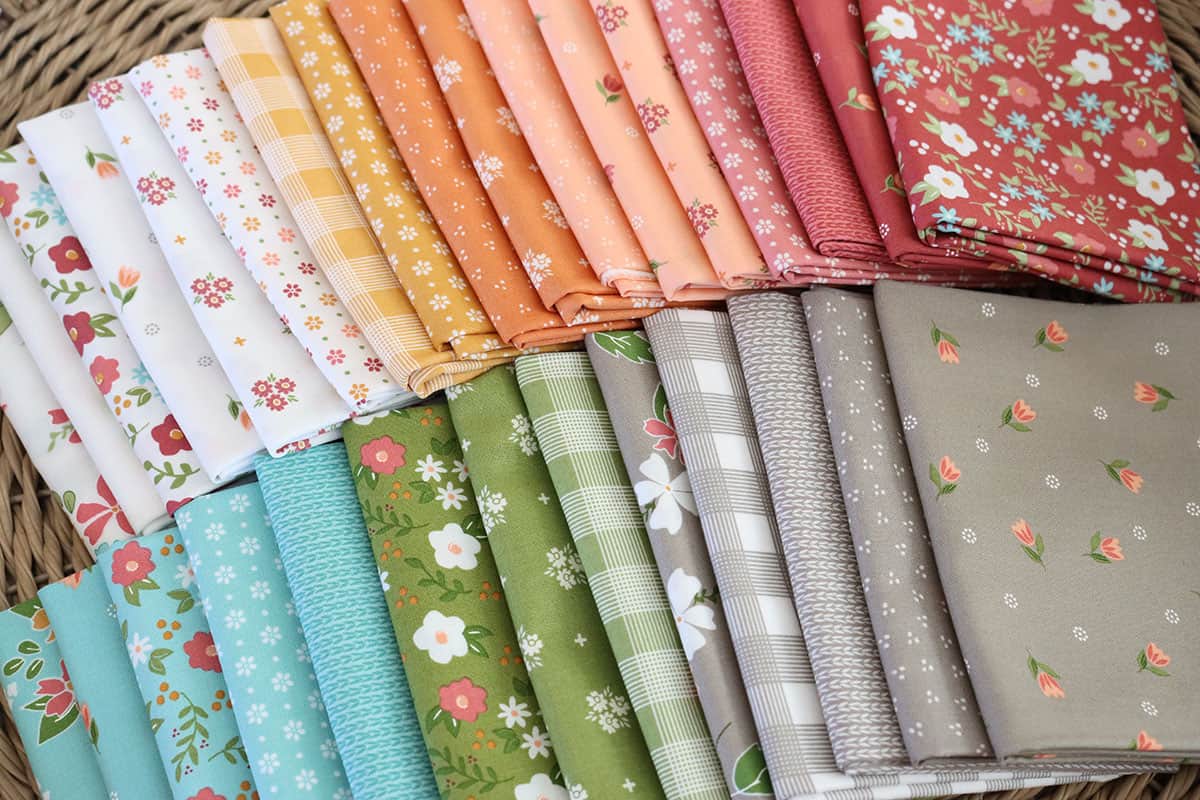 Bountiful Blooms Fabrics by Sherri & Chelsi
Inspiration for the Bountiful Bloom Fabrics
Henry David Thoreau said, "Summer passes into autumn in some unimaginable point of time, like the turning of a leaf." Our Bountiful Blooms collection re-creates that turning point when the rich colors of summer blend easily into the subtle hues of Fall. This transition in the beautiful desert land where we live brings a lovely mixture of thriving florals, changing colors, and perfect weather. It's impossible not to savor this incredible season and become swept up in the bountiful joys it brings. We are smitten with this group and know you'll love creating with Bountiful Blooms!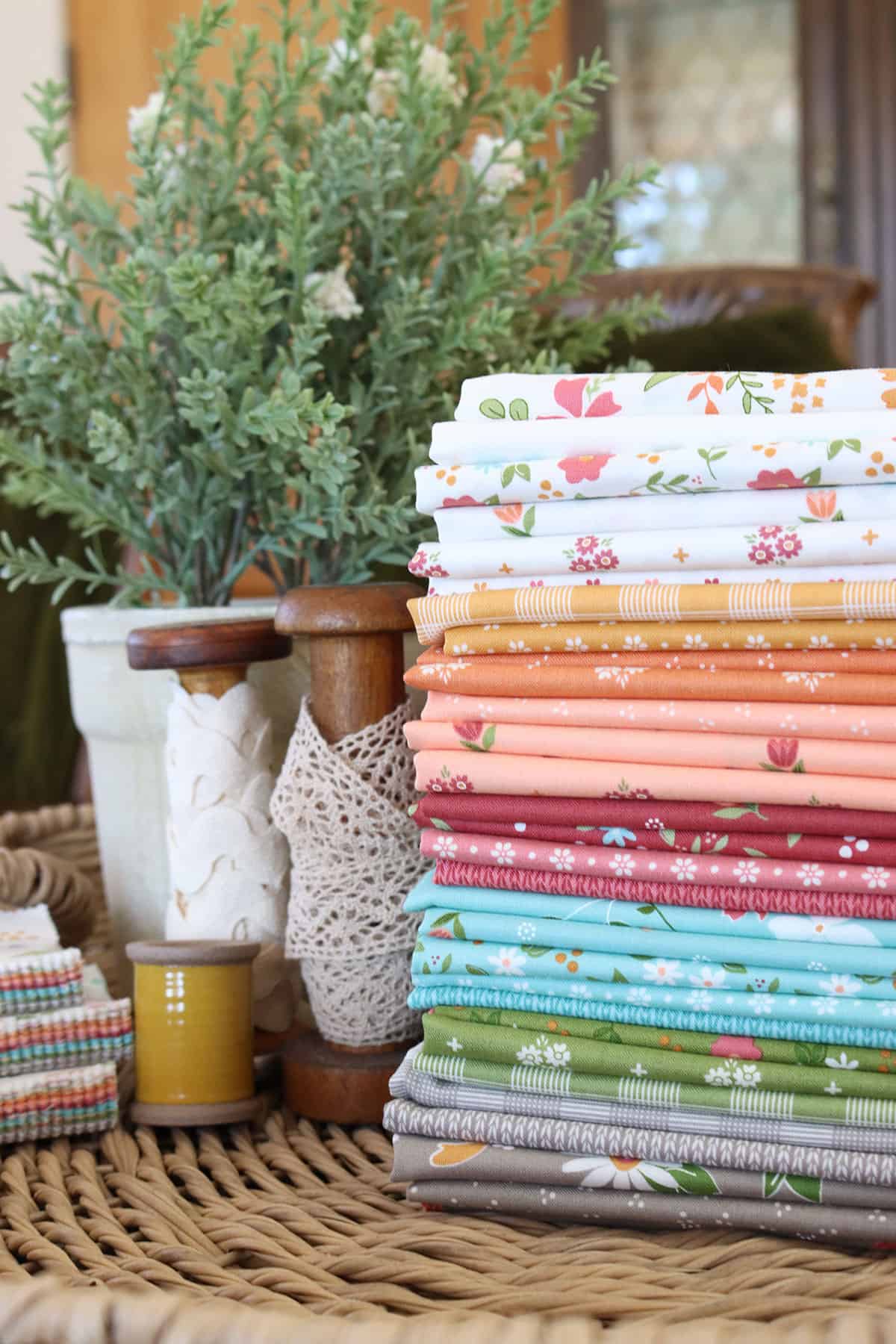 Collection Availability Details + Video
The Bountiful Blooms collection is showing to shops now and will ship in September 2023. Be sure to tell your favorite online or brick and mortar shop that you are interested in this collection. And to see all of the fabrics up close, you can watch the fabric introduction video above. (It was a little cloudy the day we filmed, so the true colors are as pictured in the blog post photos). You can also watch the video on our YouTube channel here.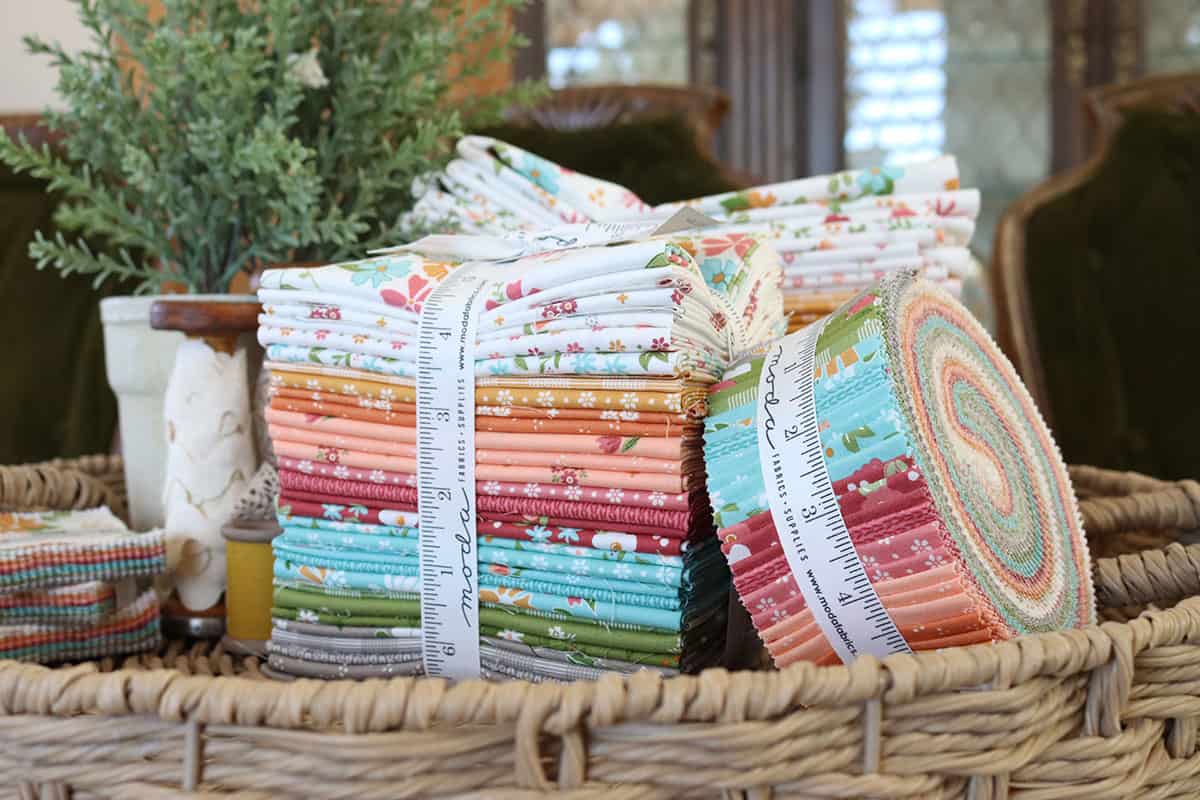 Bountiful Blooms Quilts and Projects
Thanks so much for stopping by to see our Bountiful Blooms Fabrics by Sherri & Chelsi for Moda Fabrics. We will be sharing the new quilts and projects over the next couple of weeks. There is a lot more to share coming soon! (The new patterns will be in the shop soon and will be available for a 20% discount through March 15th).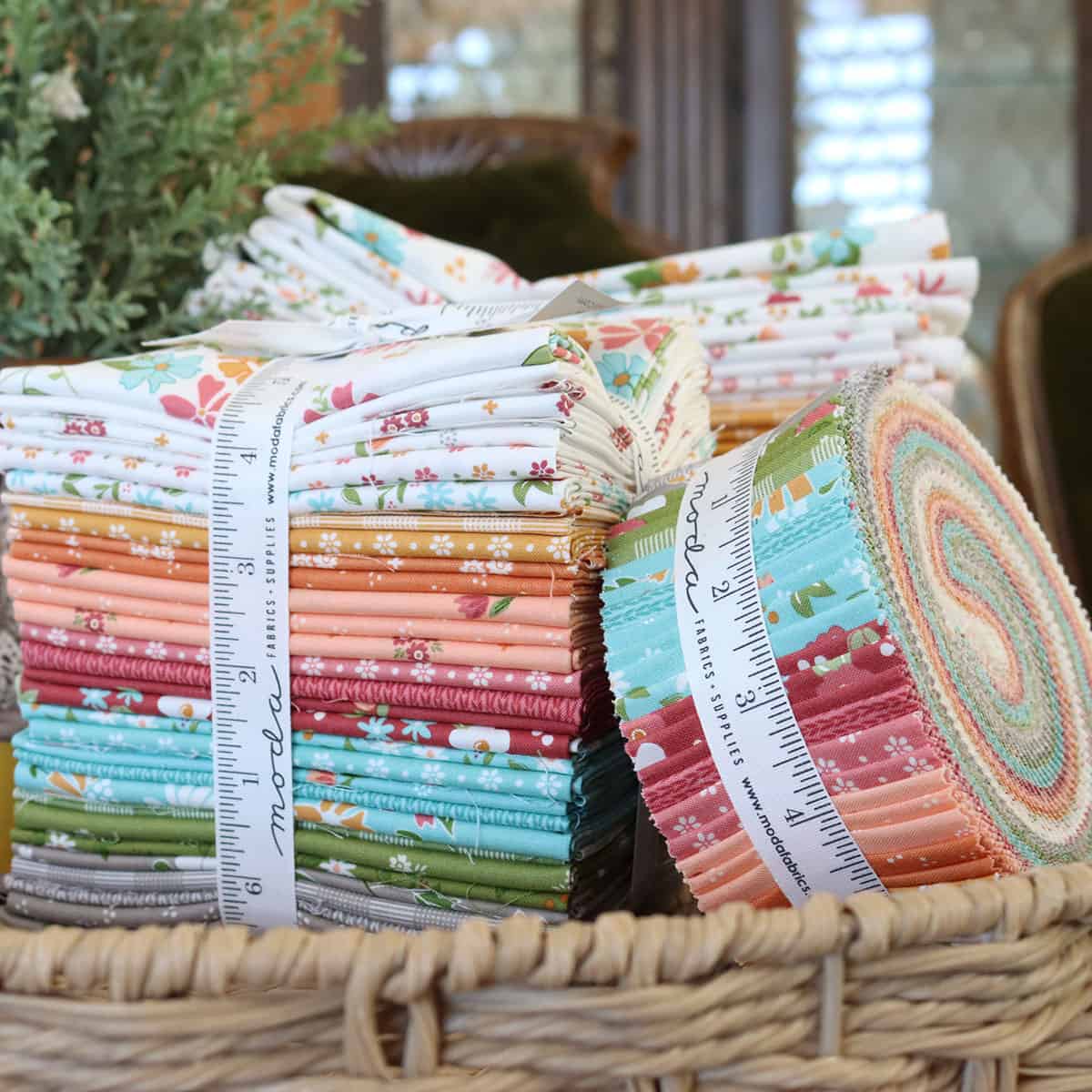 Happy quilting!