Hello friends, and happy Friday! Today I'm sharing the Sewcialites 2 Quilt Block 8 which is the beautiful Interwoven block designed by Shereece Nicole. You might notice a sneak peek of some new fabrics in today's block, too.
Sewcialites 2 Quilt Block 8
Block 8 Details, Tips, and More
The Interwoven block is such a fun block. I really enjoyed choosing my fabrics for this block and putting it together. I do have a few hints for sewing since there are lots of pieces. My 3″ block units are very tiny!
First, the four corner sections go together easily. You can strip piece the red and background units and then add the final background rectangle to save time and for more accuracy.
I used this Bloc Loc Flying Geese ruler for my four flying geese units (I'm making the 3″ finished blocks).
The center section is comprised of four smaller units. Thankfully, these are sized up so you can trim them to the exact size you want.
Go here to download this week's pattern, or click the button below.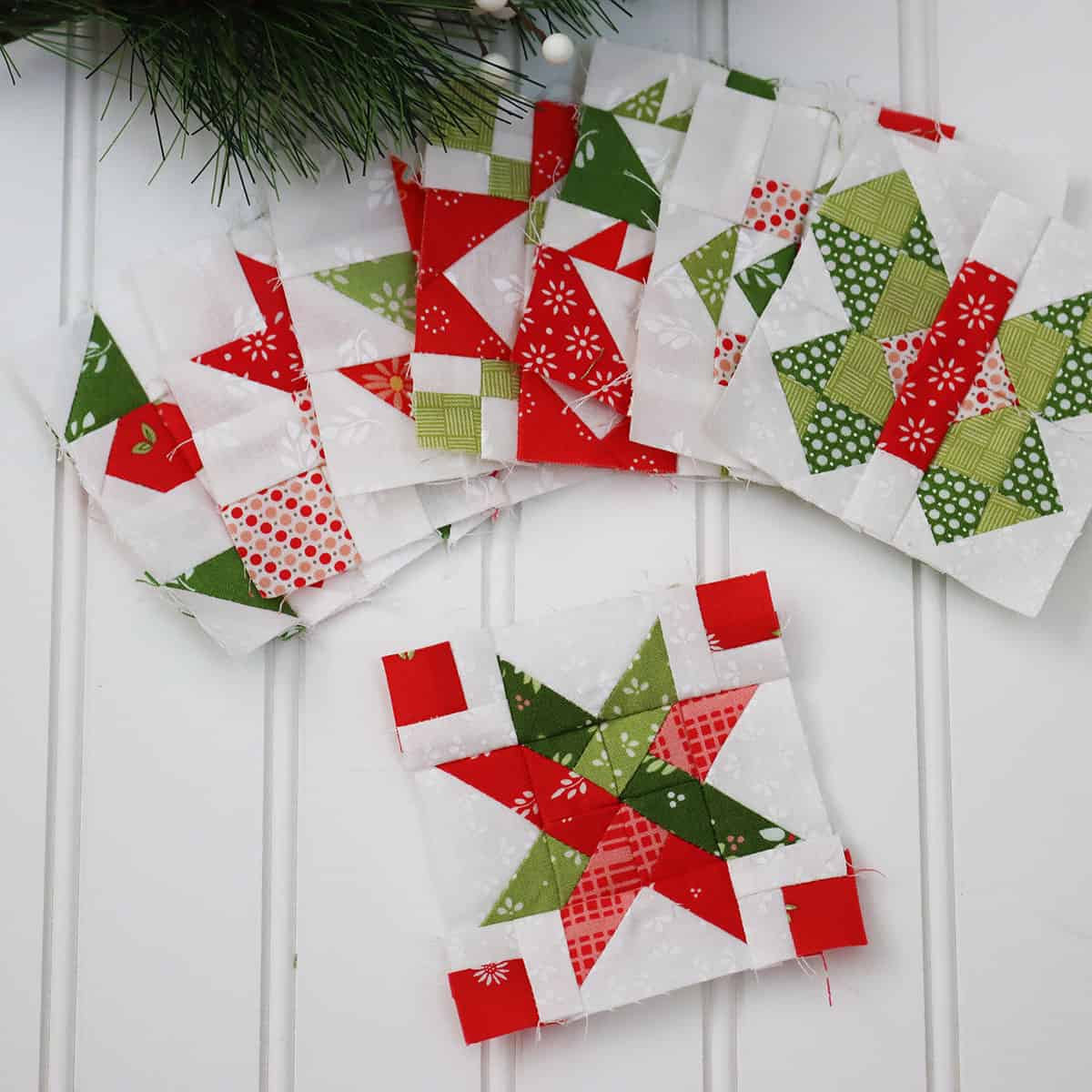 Previous Blocks and Posts
Below find links to the previous posts and blocks in the Sewcialites 2 sew along:
Next Block
And finally, Block 9 in the Sewcialites 2 Sew Along releases on Friday, December 30th after a break for Christmas.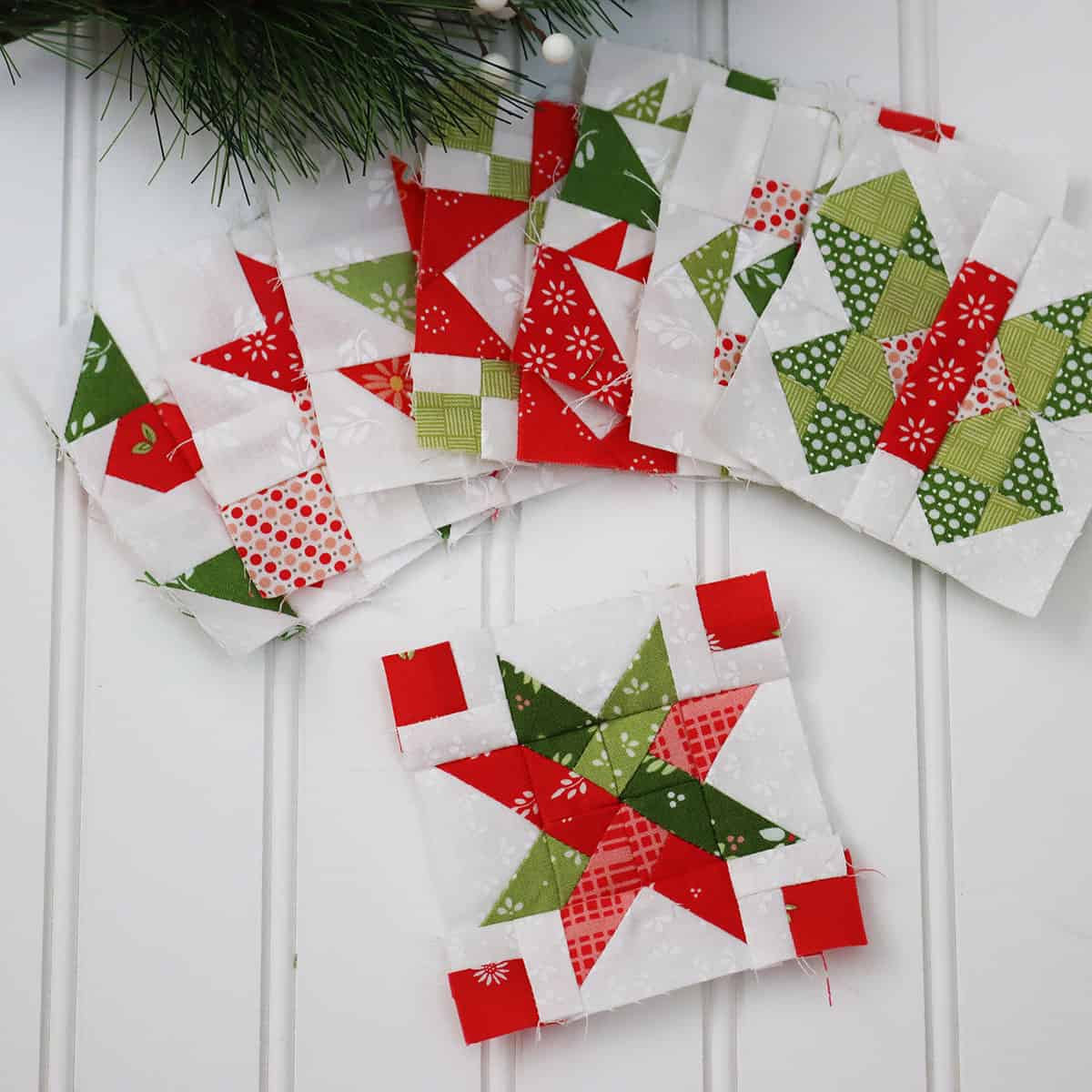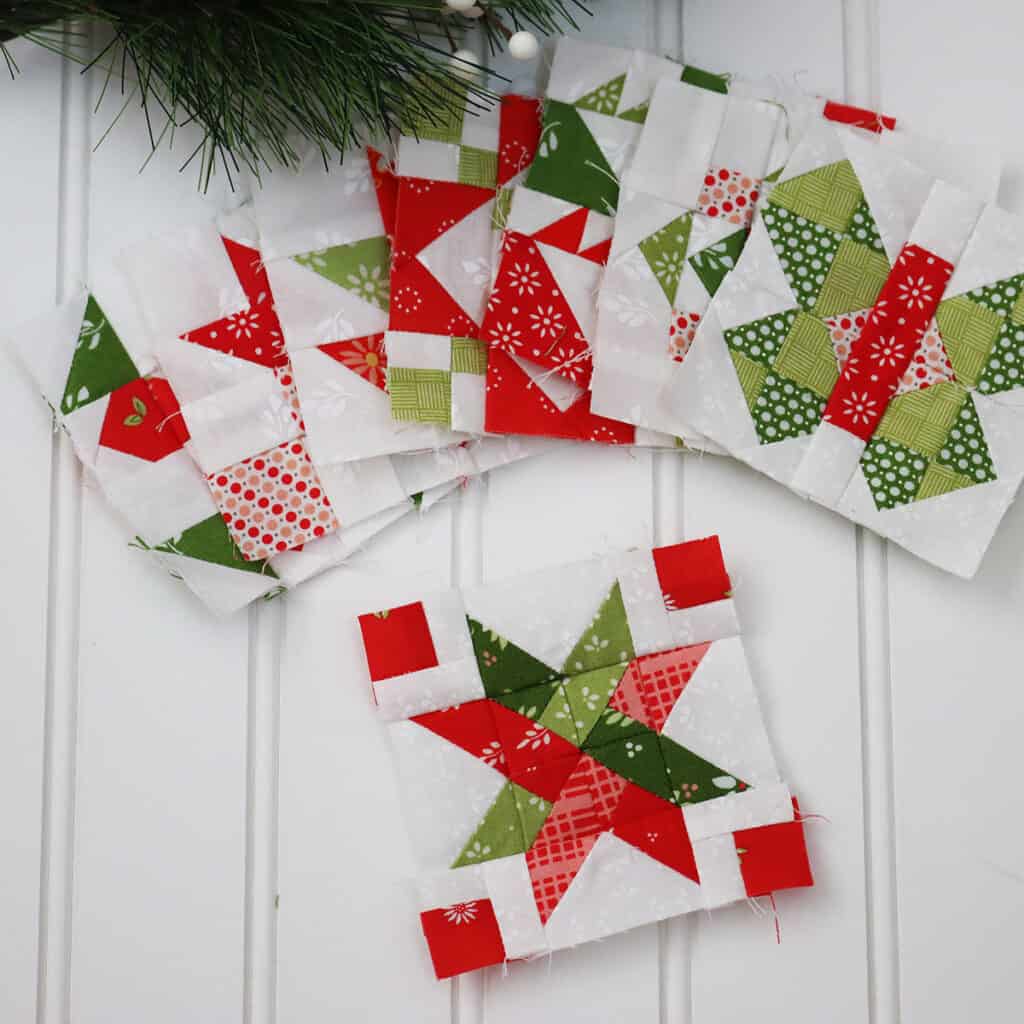 Thanks so much for stopping by and Happy quilting!