Hello, friends! Today I'm sharing the Sewcialites 2 Quilt Block 14 which is the Enchant Block by April Rosenthal. I'm once again sewing with our Favorite Things fabrics and am super happy with these blocks. It's going to be so nice to have a completed new red and green quilt so early in the year.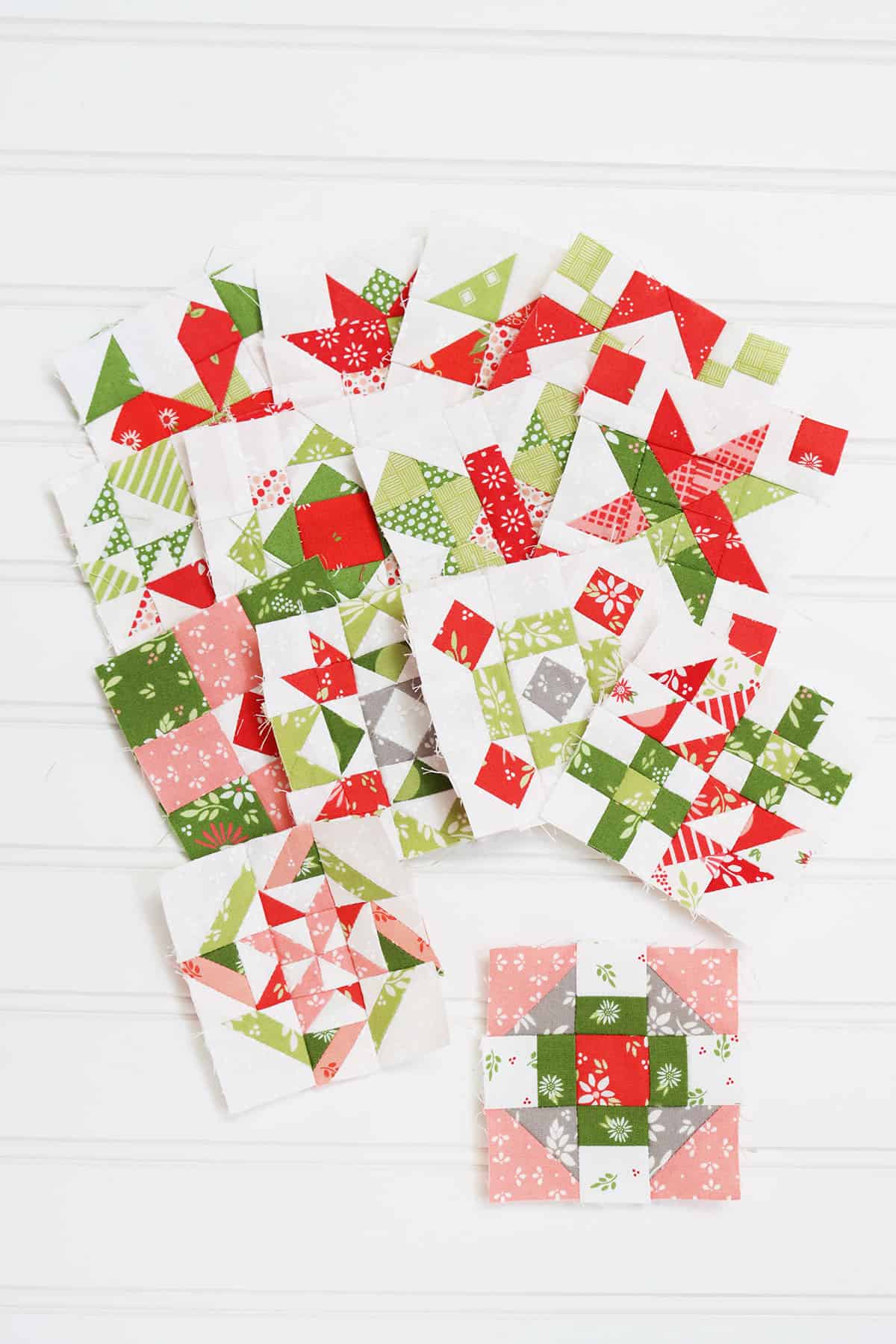 Sewcialites 2 Quilt Block 14
Block 14 Details, Tips, and Pattern Link
This week's block is a nice and easy one–even for those making the 3″ finished blocks as I am. After sewing all of the tiny pieces from last week's block, it was nice to have something very simple. I did strip piece the center side units (instead of cutting rectangles, I cut longer strips and then cut the squares to size). I also used the Mini Simple Folded Corners Ruler for the corners on the four corner units. And a simple square for the center completes the block! Find the pattern for this week's block here or click on the button below.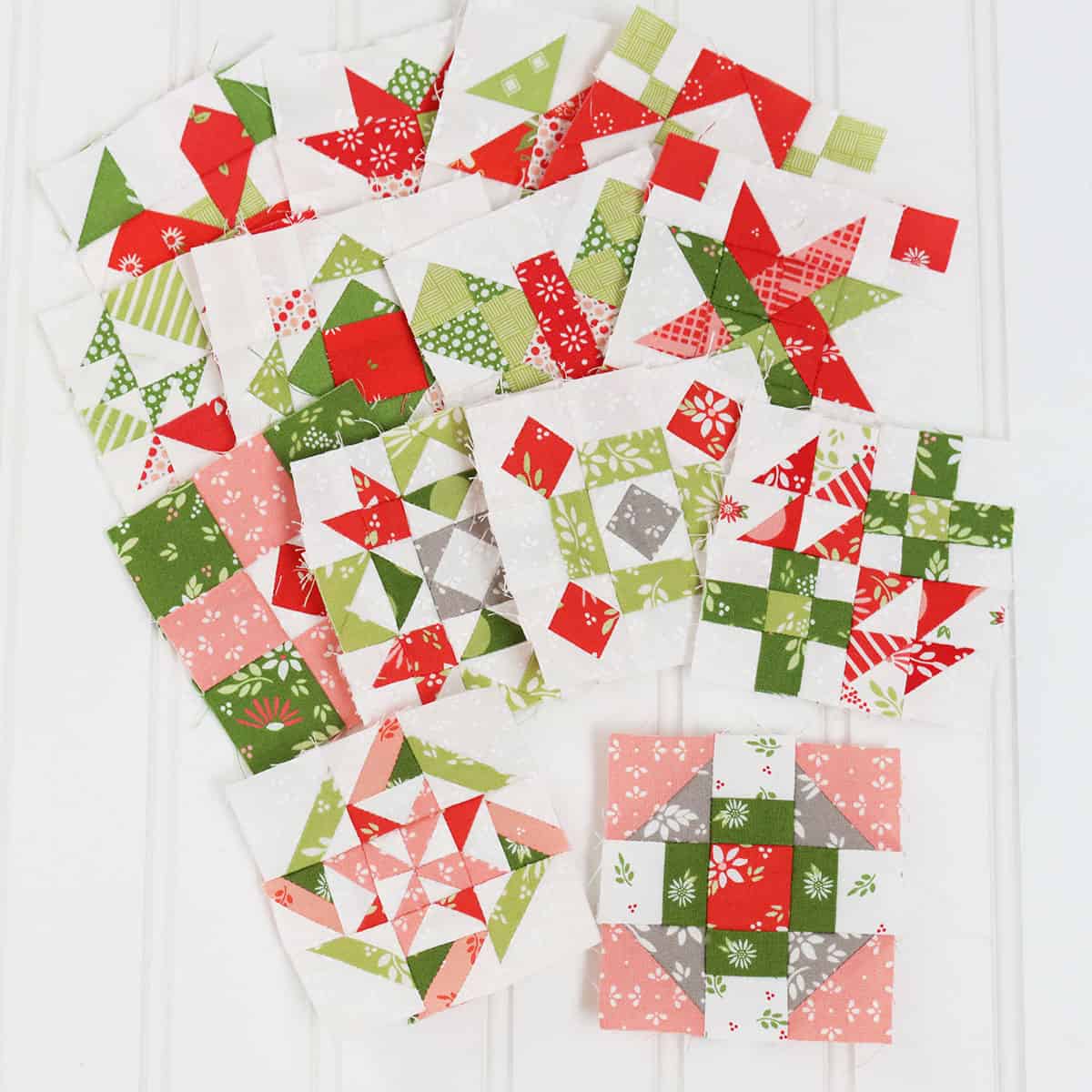 Previous Blocks and Posts
And see the Block 13 post here.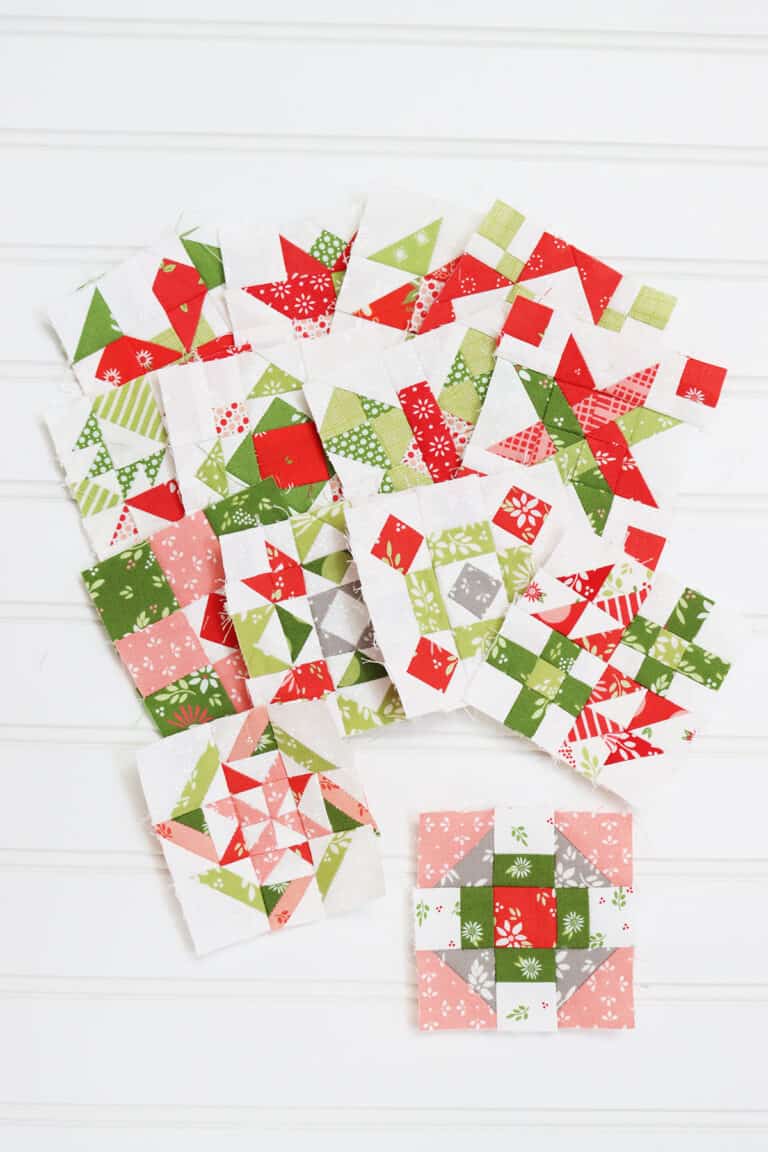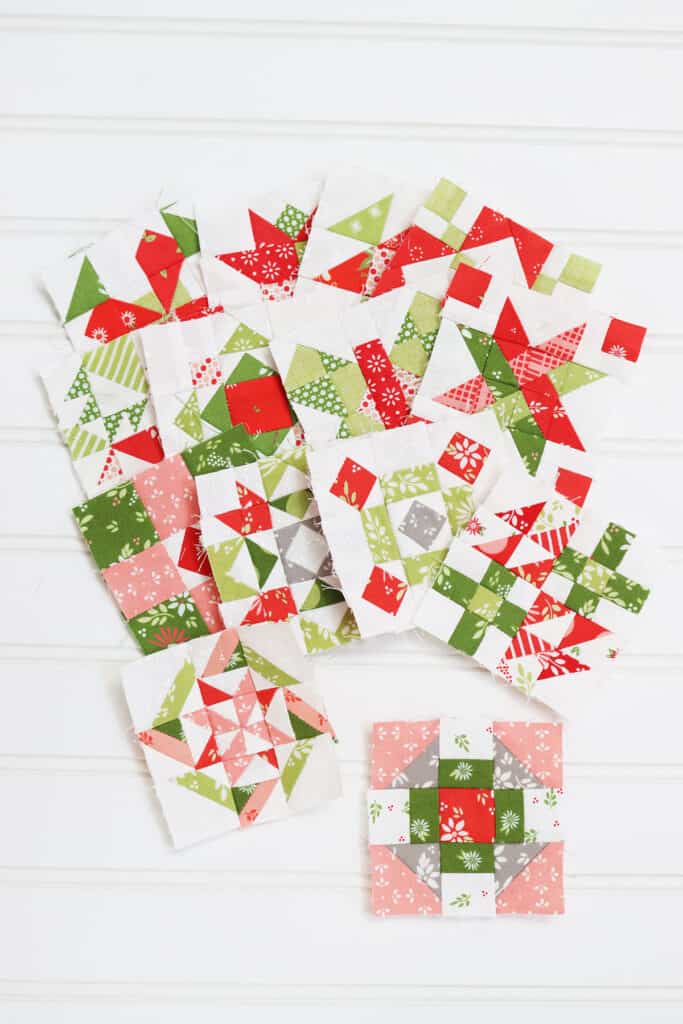 Next Week's Block
Thanks so much for stopping by for the Sewcialites 2 Quilt Block 14 post. I'll be back to share Block 15 next Friday, February 10th.