Hello, friends! Today I'm sharing Sewcialites 2 Quilt Block 3, the Patchy Day Block by Jakie McDonald, a fellow Moda designer. I do love this fun combination of simple patchwork and flying geese. Keep reading for all of the details and tips.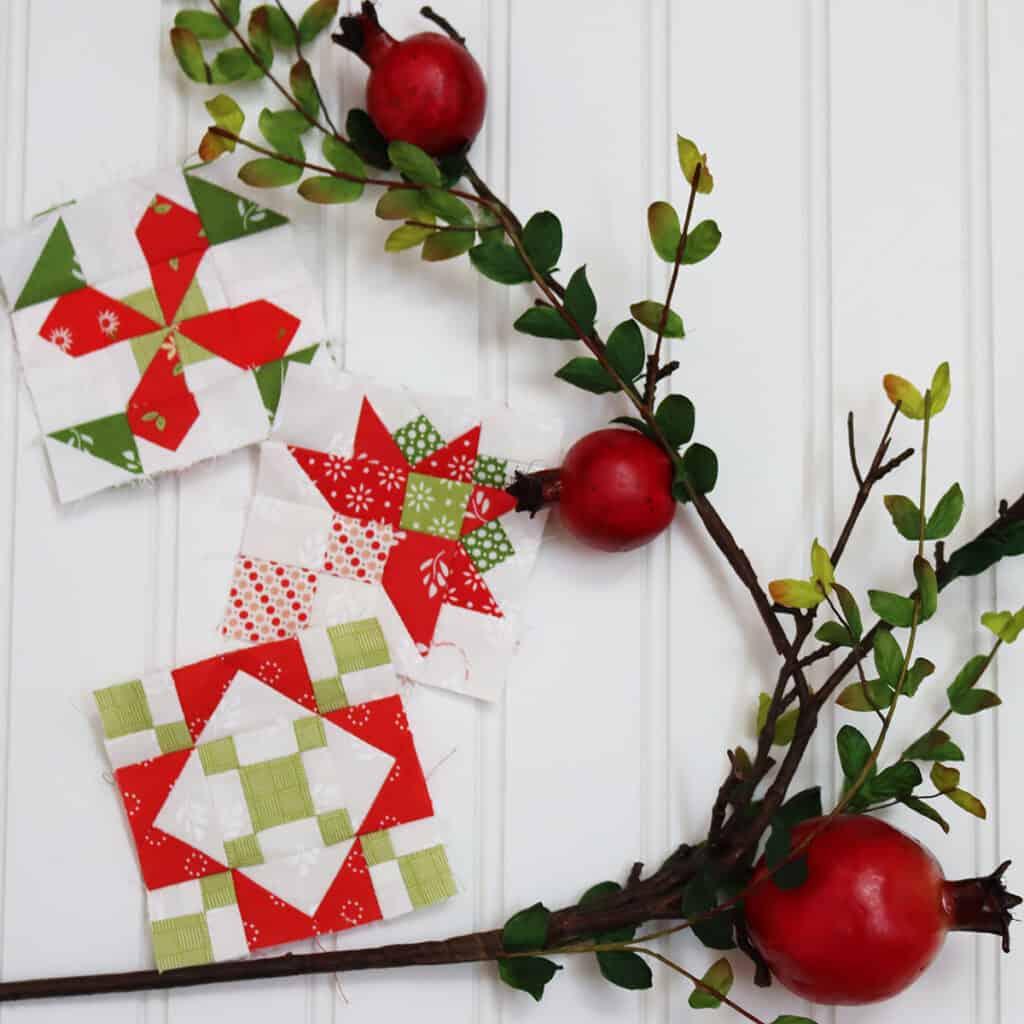 Sewcialites 2 Quilt Block 3
Block 3 Details, Tips, and More
First, a few tips:
Instead of cutting squares for the four-patch units, I cut longer strips and then cut the two-patch sections from the strip sets before sewing together for the four-patch sections.
Using a Bloc Loc for the small flying geese in my 3″ finished block was also super helpful. (Remember to cut pieces ¼″ larger on each side when using a Bloc Loc ruler).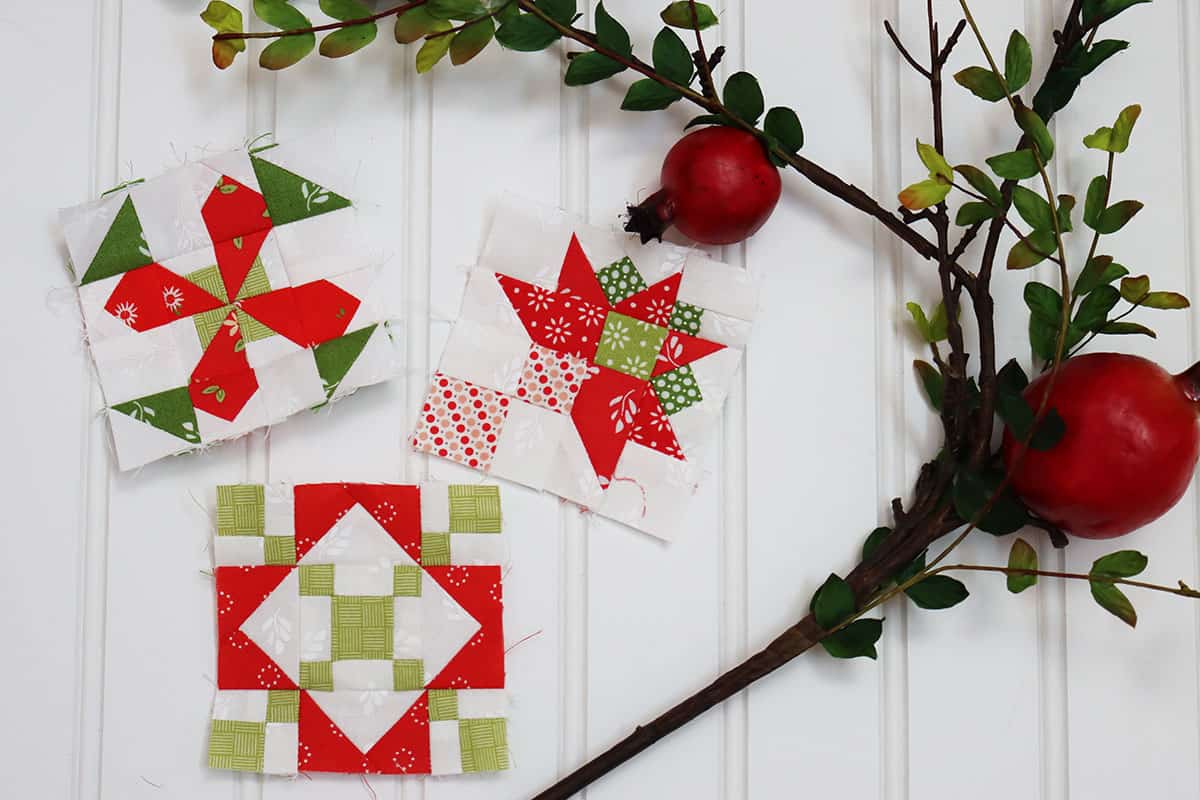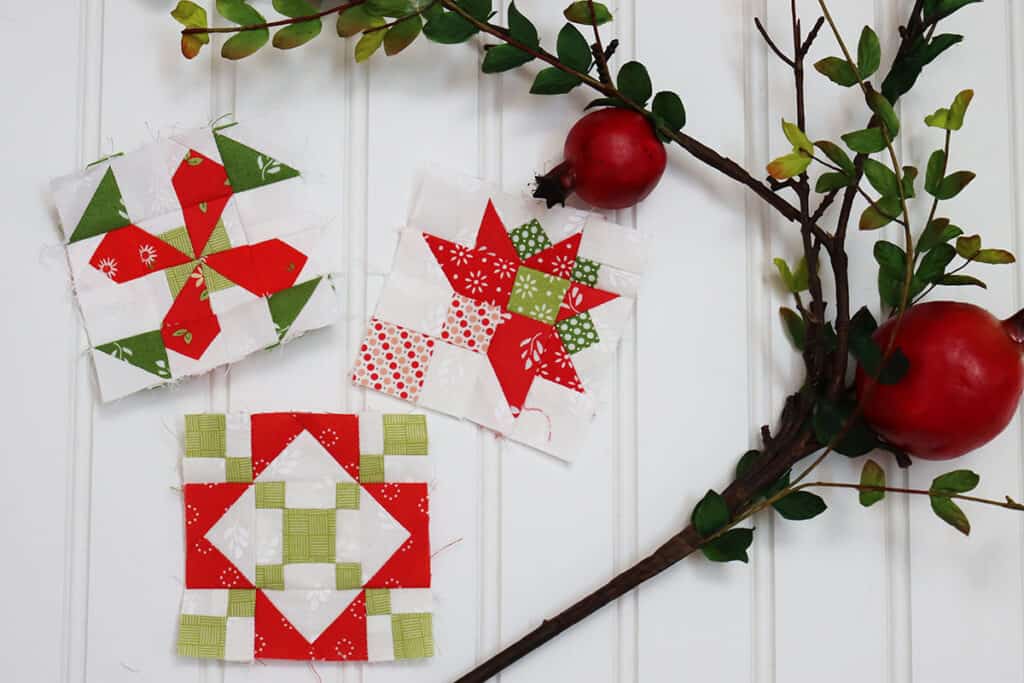 More Red & Green Bundles
If you are still looking for a similar red and green bundle of the fabrics I'm using, you can find some here in Chelsi's shop.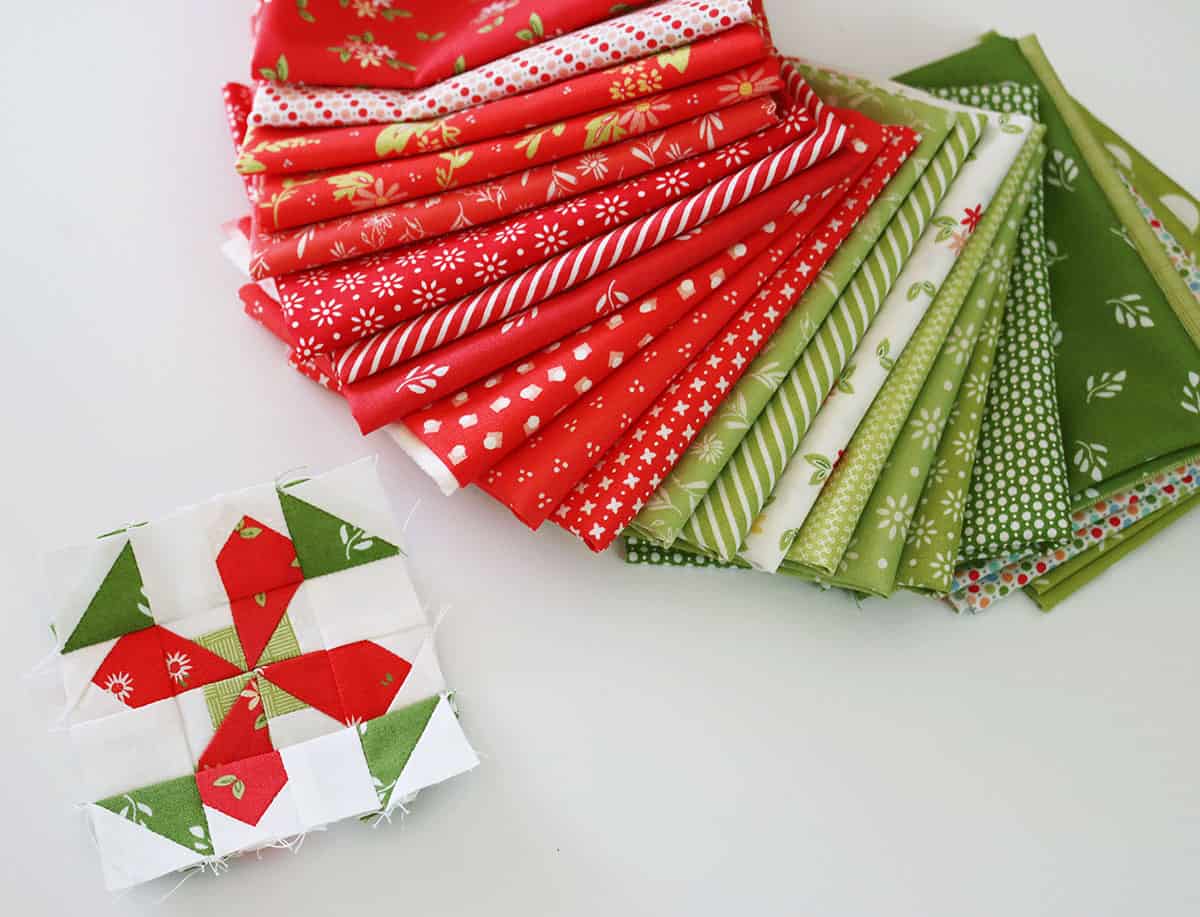 Happy sewing, and thanks so much for stopping by!