Hello, friends! Today I'm sharing the Saturday Seven 273: Lifestyle & More for Quilters post with links to helpful and inspiring articles, recipes, and ideas for quilting, sewing, home decor and organizing, and more! It's been a good week here–we even got some much-needed rain on the afternoon of Valentine's Day. And I got a lot of sewing accomplished with some binding in my future for this week.
Saturday Seven 273: Lifestyle & More for Quilters
1. Self-Care
This article had me sold from the title: "The Wisdom of Non-Effort." Yes, please! And this article and podcast on Adjusting to Change has lots of good advice for dealing with changes big and small and good or bad. Finally, here are 60 journaling prompts for each month of the year.
2. Recipes
I love using my air fryer to make salmon and will be soon trying this recipe with some white fish. And I can't wait to try this new winter salad recipe–it looks so refreshing! I also found a new homemade pizza sauce recipe to try–guess it's time to make pizza! And finally, if you love Trader Joe's you might enjoy seeing the 14th Annual Customer Choice Awards (and find new ideas of goodies to try).
3. Quilt + Sew
I love this idea for using selvedges for a fun mug rug. And these Mini Fabric Envelopes are perfect for gifting any time of year. And this one is a little late for Valentine's 2023–but a fun idea for next year that you can start making now.
4. New PDF Patterns in the Shop
I am very excited to share that I have many new PDF patterns available in my shop (with more to come soon). I often receive requests to make individual designs from my books available as individual patterns, and I'm now able to do that with many of them. You'll find photos of some of them sprinkled throughout today's post, and you can see all of those currently available in the shop. For now, these are available in PDF only, but in the future, I will have some of them available as paper patterns.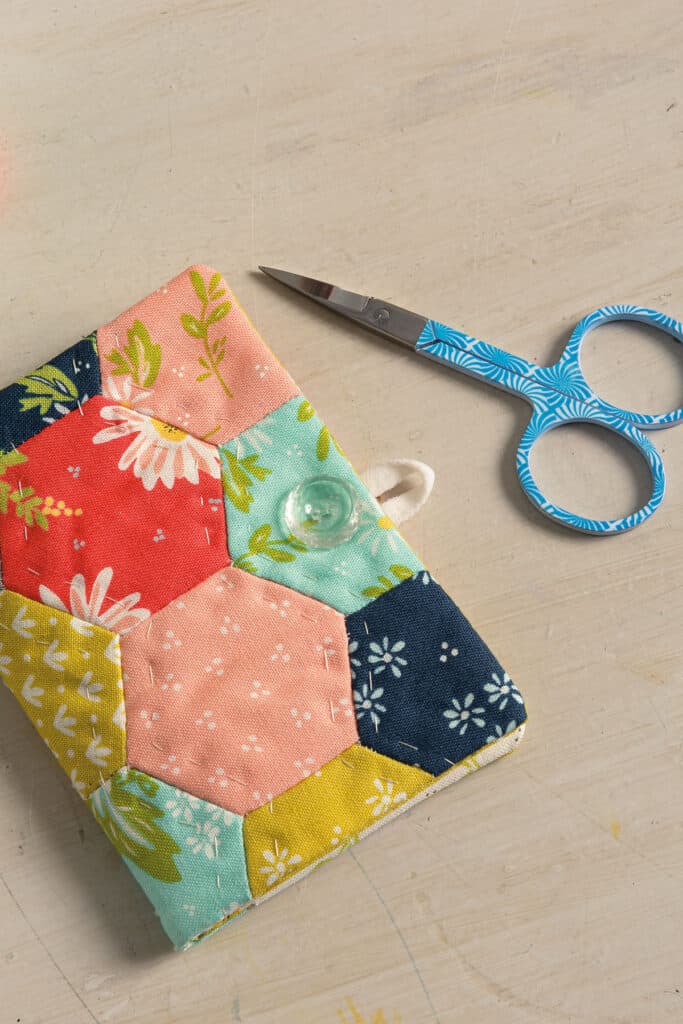 5. Productivity
I've been sewing up a storm this week–but also trying not to over-do it! But this "new to me" piece of productivity advice is a good one that I'm going to use frequently. I also love this "Five Things" method for dealing with messes and clutter (garage, here I come). And finally, on my list of things to do this weekend is design a realistic ideal week (different from one on vacation–but yet still with some relatively nice amount of relaxation time).
6. Home Decor + Organization
I had fun taking this Decorating Style Quiz–and in my case I think it proved very accurate (I'm 50% Farmhouse/Cottage, 30% Traditional, and 20% French Country). And this article on "The Kindergarten System of Organizing" can be helpful for any room in the house, including the sewing room.
7. Recently on the Blog
Below you'll find links to the posts from earlier this week on the blog:
Thanks so much for stopping by for this week's Saturday Seven 273: Lifestyle and More for Quilters round-up of inspiration. If you are looking for more similar ideas, you can find the previous posts in this series here.
Happy quilting!