Hello, friends! Today I'm excited to share the upcoming Bountiful Charity Quilt Fabric Requirements along with some extra details about this wonderful quilt along. I was able to get the Bountiful quilt on loan for a few days and can tell you it is absolutely gorgeous. I got some quick photos and will also be sharing the quilt in an upcoming video soon. But first, here are the details you need to know now.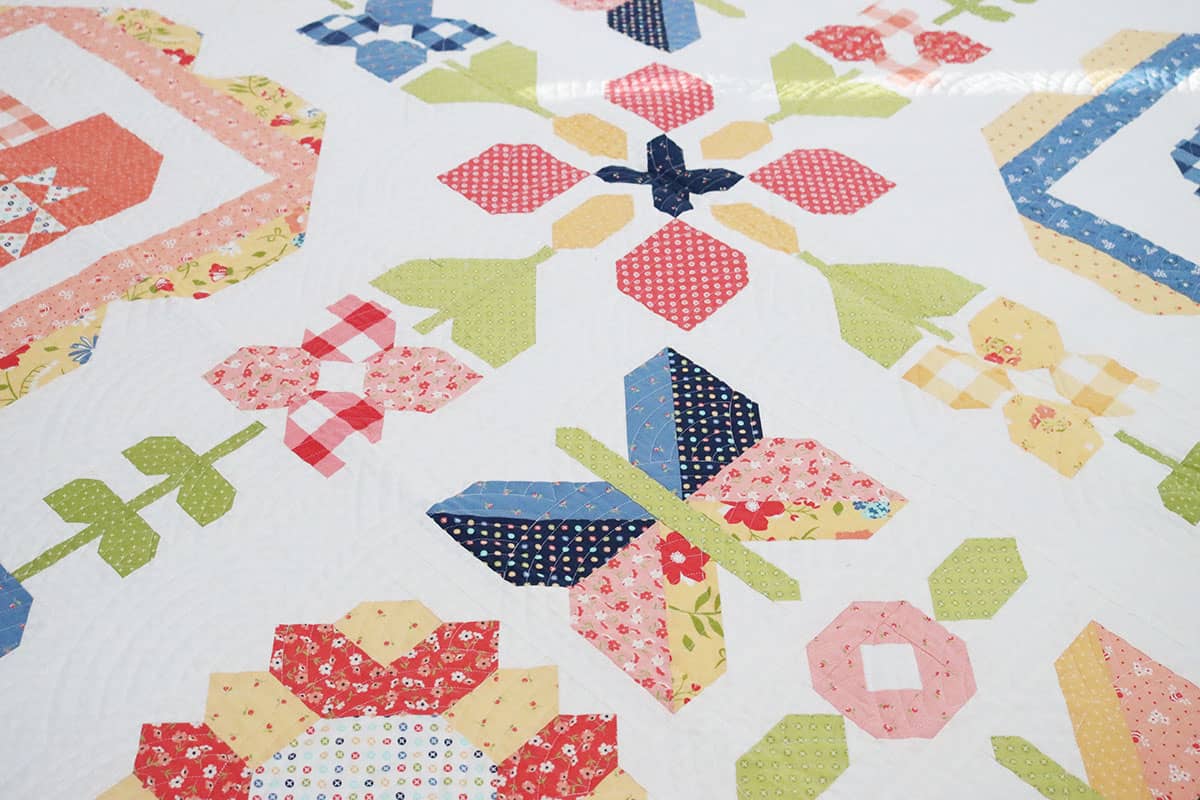 Bountiful Charity Quilt Fabric Requirements
This year's Bountiful Charity Quilt along is the tenth charity quilt along sponsored by Fat Quarter Shop and benefitting the Make a Wish foundation of central and south Texas. Designed by Corey Yoder and featuring fabrics from Corey's recent Sunwashed collection, the Bountiful quilt is just the right size for a lap or wall hanging quilt. Below you'll find all of the links for the Bountiful Charity Quilt Fabric Requirements, fabric kit, and more:
Bountiful Charity Quilt Sew Along Details
Patterns release for the Bountiful quilt beginning on March 3rd. Subsequent patterns release monthly on the first Friday of the month until all of the quilt and backing patterns are shared. (The sew along will finish up in August 2023). There are also free cross-stitch patterns for the coordinating cross-stitch design. And the first cross-stitch design pattern will release on Tuesday, February 28th.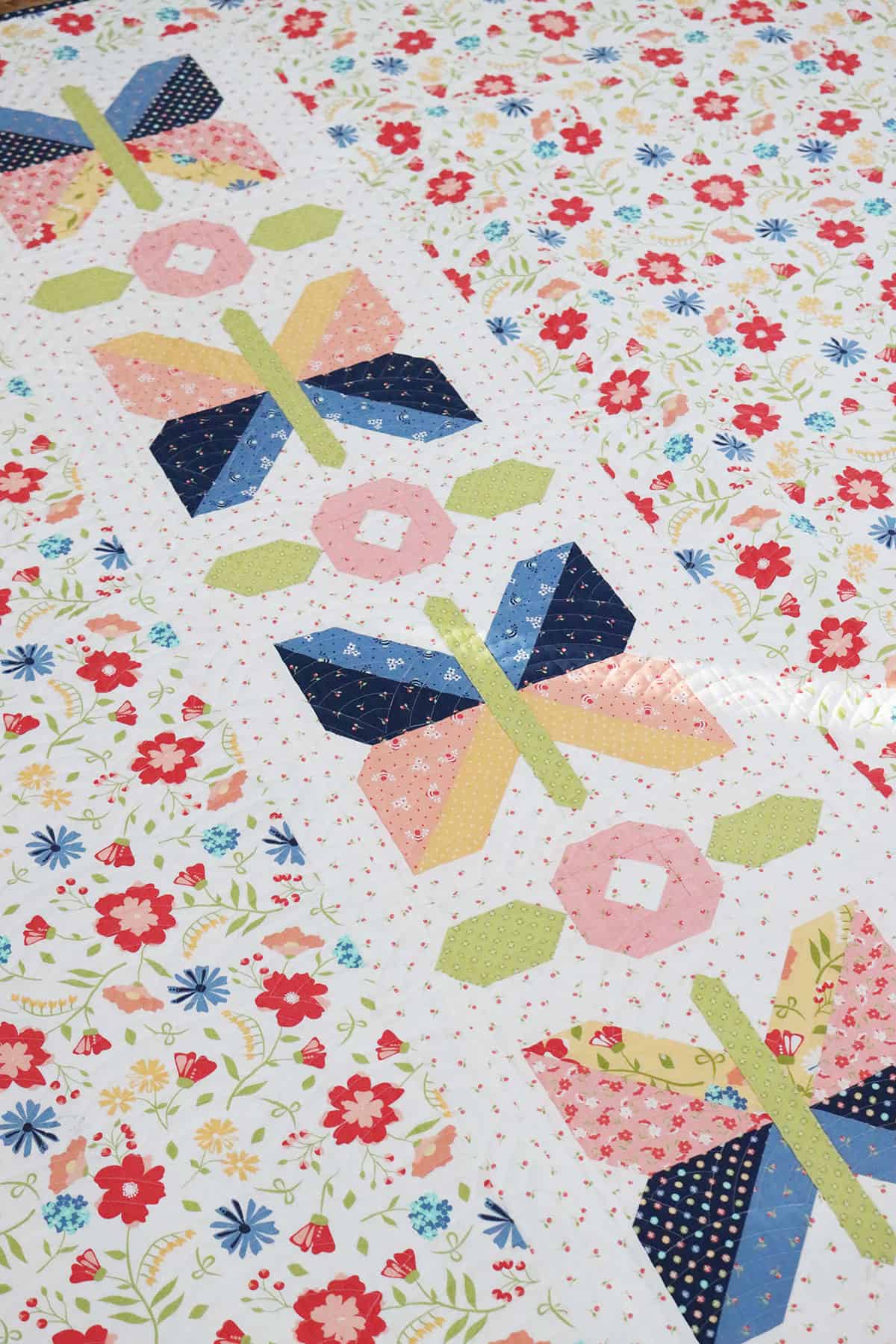 I'm Sewing Along
It was so much fun to be able to see this quilt up close and in person. We had some lovely rain earlier in the day when I took these photos, so I was grateful the sun came out in the afternoon so that I could capture these beautiful fabrics. Additionally, I will be one of the featured designers sewing along to make this beautiful quilt beginning in March. After seeing the quilt in person, I have a few different ideas about fabrics I might use for my quilt. Be sure to tune in beginning in March to see what I choose.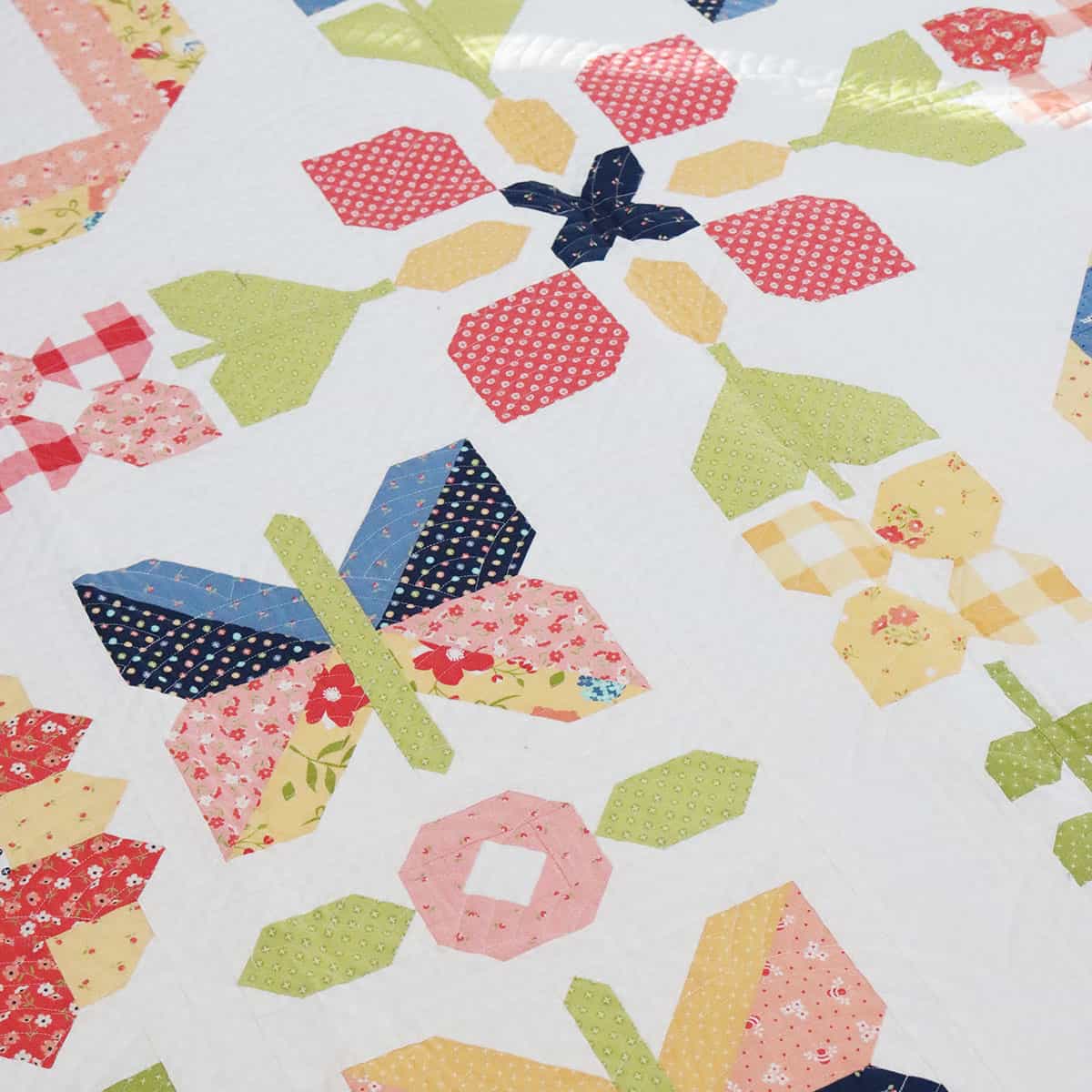 Be sure to join in on this fabulous quilt along and watch for my video with the quilt coming soon. Happy quilting!