Hello, friends! Today I'm sharing the A Quilting Life Quilt Block of the Month September 2023 Blocks. I do love a sweet basket block and love how my blocks turned out in both the 12″ and 6″ finished sizes. Additionally, I have some information for you about the 2024 Block of the Month including a new option with some extra goodies!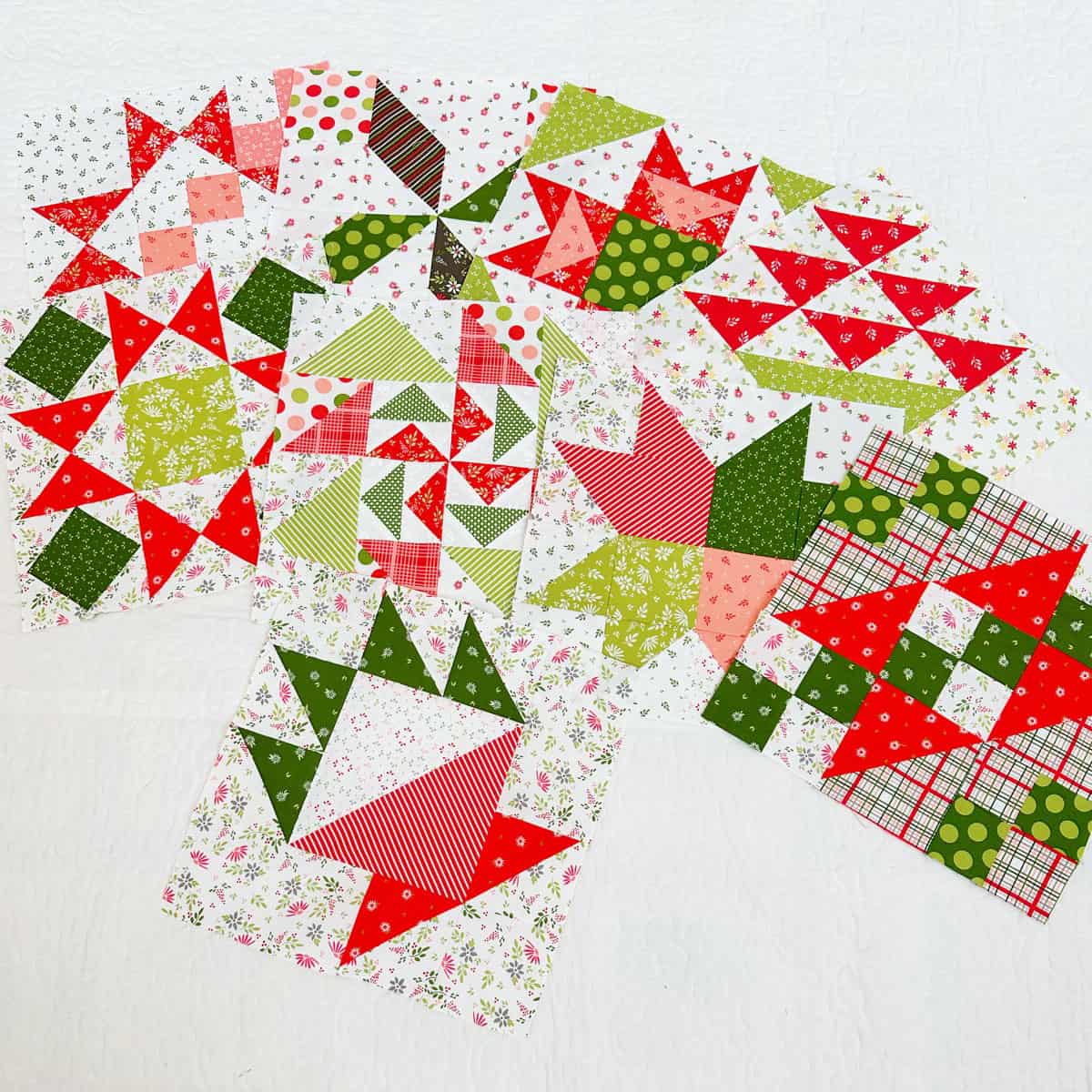 A Quilting Life Block of the Month September 2023
September Block Details
This month I'm sharing one of my favorite simple basket blocks. I used a petite red floral from our Emma collection along with a tone on tone background, and a light background and green leaf print from our Favorite Things group for the 6″ finished block. And I used five different prints from Favorite Things for the 12″ finished block. At first, I wondered if the stripe was too busy for the basket bottom, but I'm really loving the fun look of the stripes there!
Half-Square Triangle units are sized up and trimmed exactly to size, making this a wonderful block for beginners. You'll find a few extra hints and tips on today's video.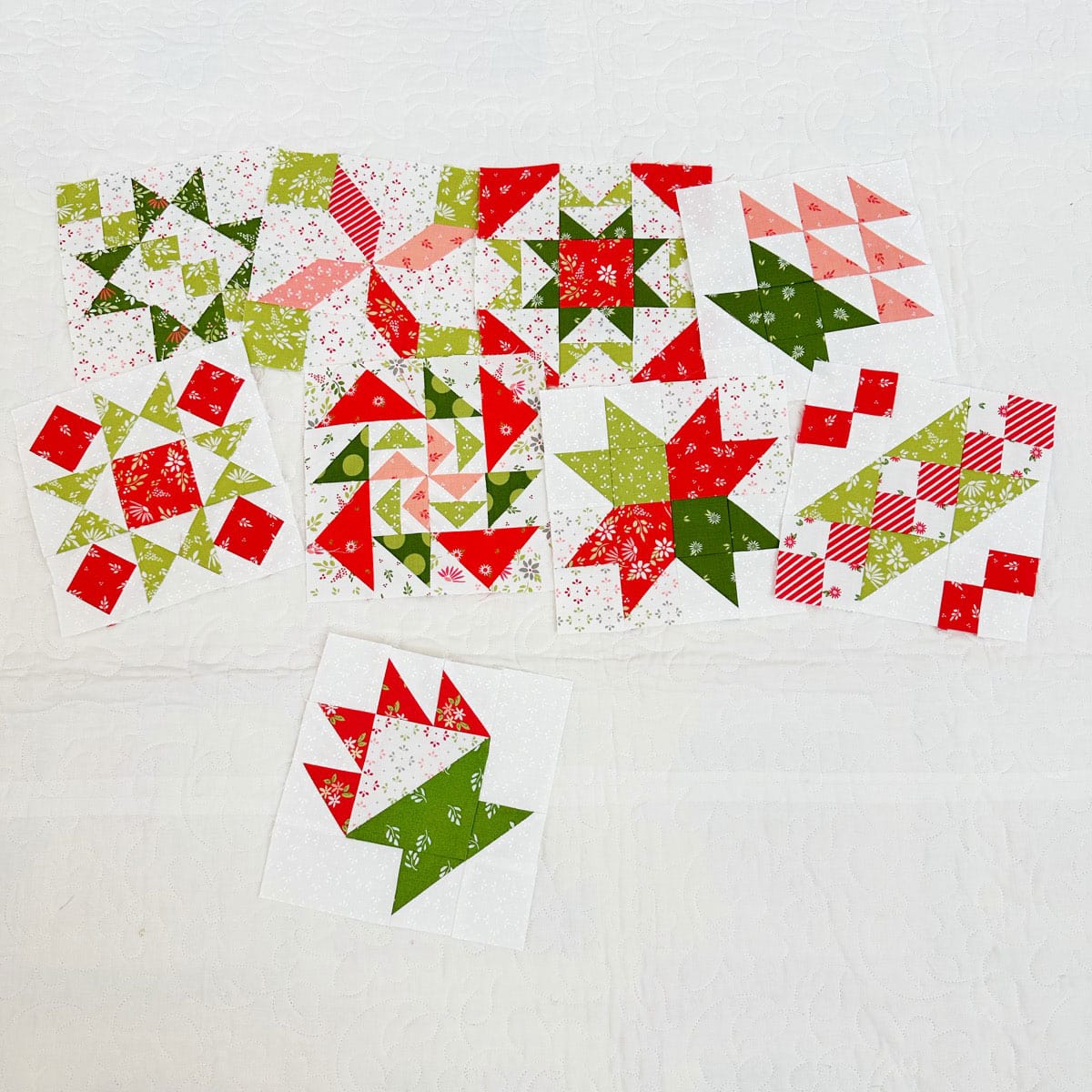 September Block Video + 2023 Sew Along Details
You can watch this month's block video above or go here to watch on our YouTube channel. This month's video shows both the 12″ and 6″ finished blocks up close. You'll also hear in detail about the two options for the 2024 BOM along with an additional BOM that will start later in 2024.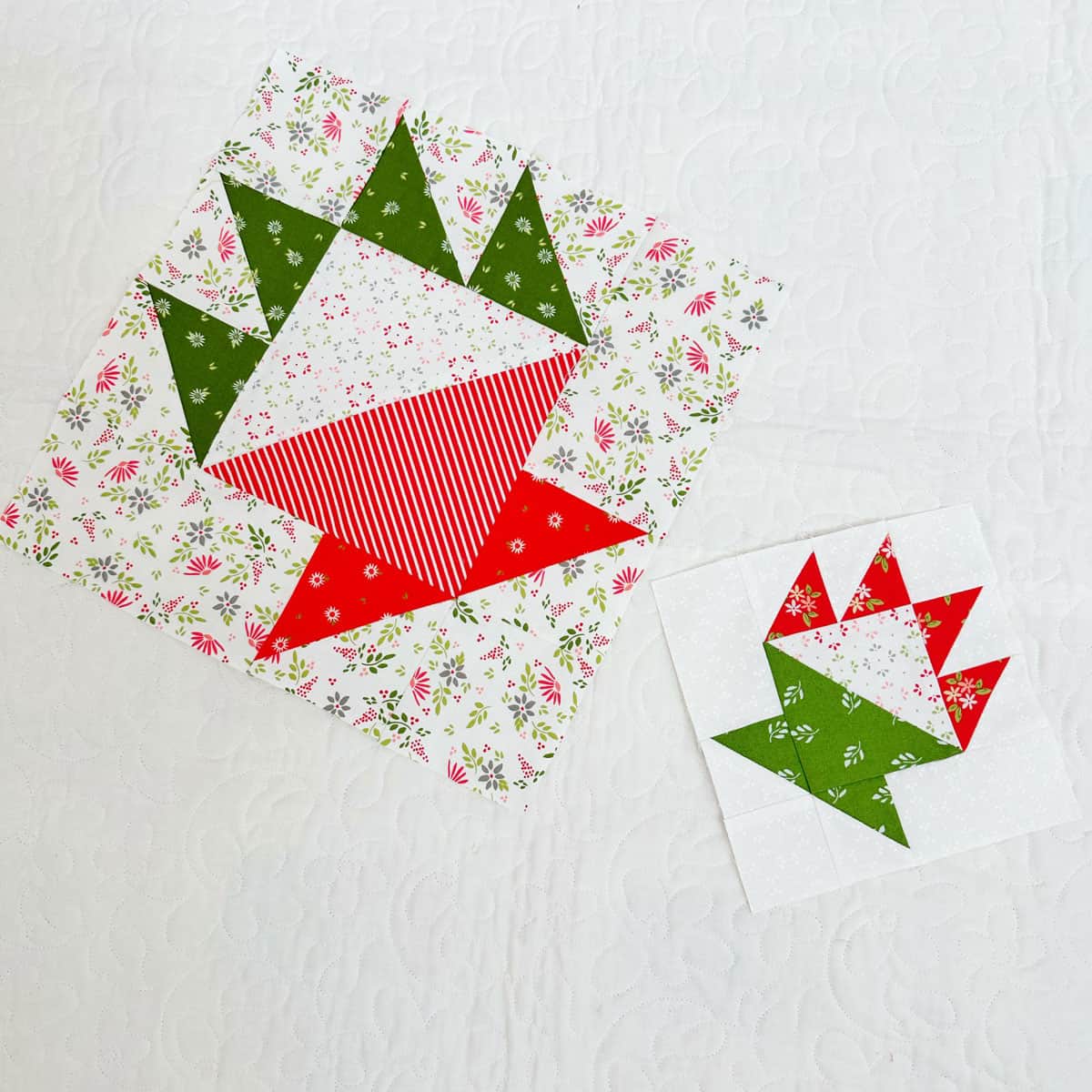 Preview: 2024 Block of the Month Options
I will have some fun Block of the Month options in 2024. Once again, I will share free PDF patterns here on the blog on the first Monday of each month–just as I have been doing this year. Additionally, there will also be a paid version available. Get the block PDF patterns emailed to you directly with a one-time payment of $19.99. (You won't need to visit the blog to download). You'll also receive the finishing instruction pattern through direct email. As a bonus, you'll also receive three additional free project PDF's during the year. Sign up with the button below and you'll receive a link to pay.
Additionally, I will have a second free Block of the Month program starting in the fall of 2024 that I'll be doing with my daughter Chelsi. We will have 12 block designs each along with two free sampler options to share with you.
Thanks so much for stopping by for the Quilt Block of the Month September 2023 post. I'll share the October 2023 block on Monday, October 2nd, 2023. I hope you'll enjoy this month's blocks and will also join us in 2024.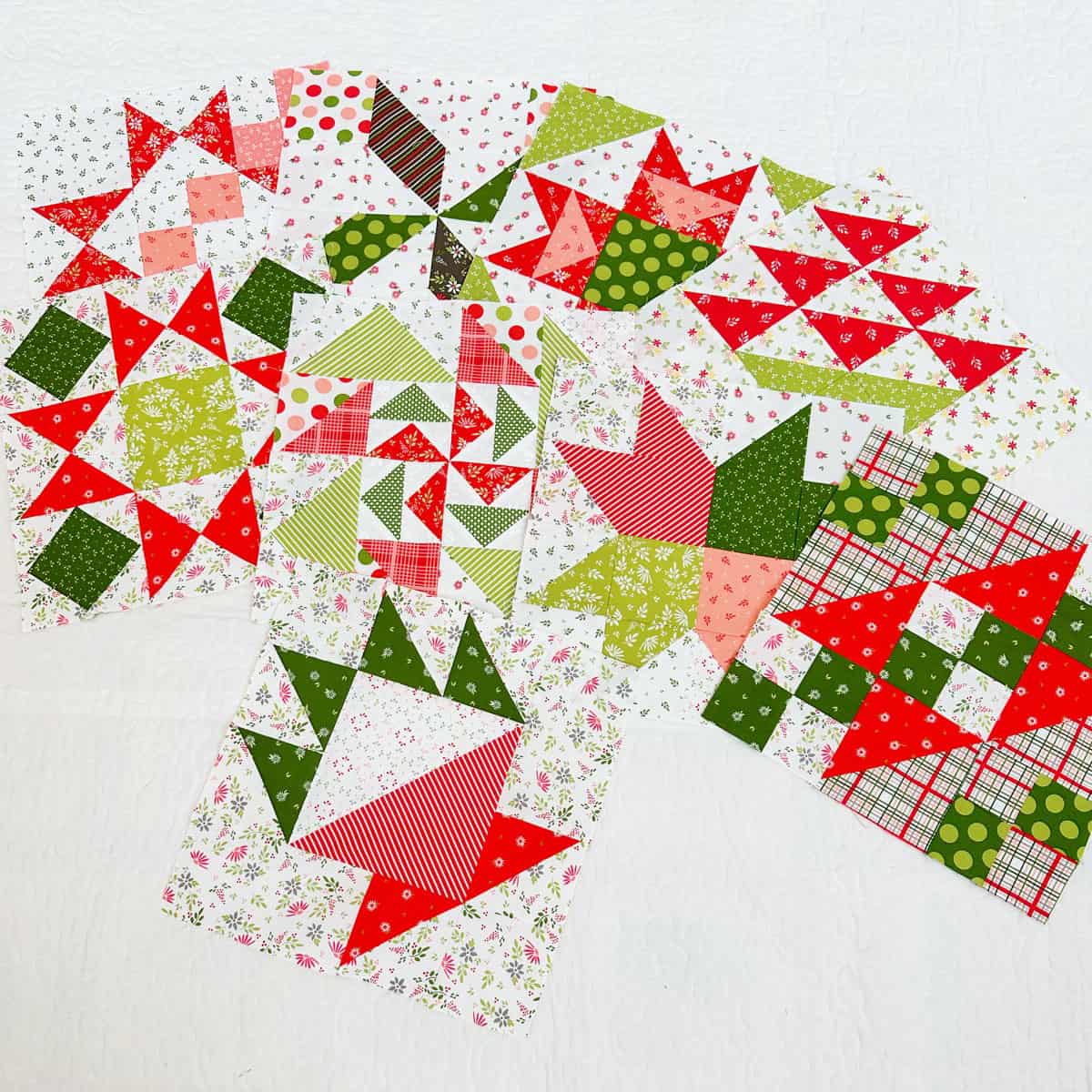 Happy quilting!