Hello, friends! Today I'm sharing the Quilt Block of the Month May 2023 blocks and free pattern PDF. This is the fifth block in the 2023 project, but it's not too late to join in if you are here for the first time. Keep reading for all of this month's block details.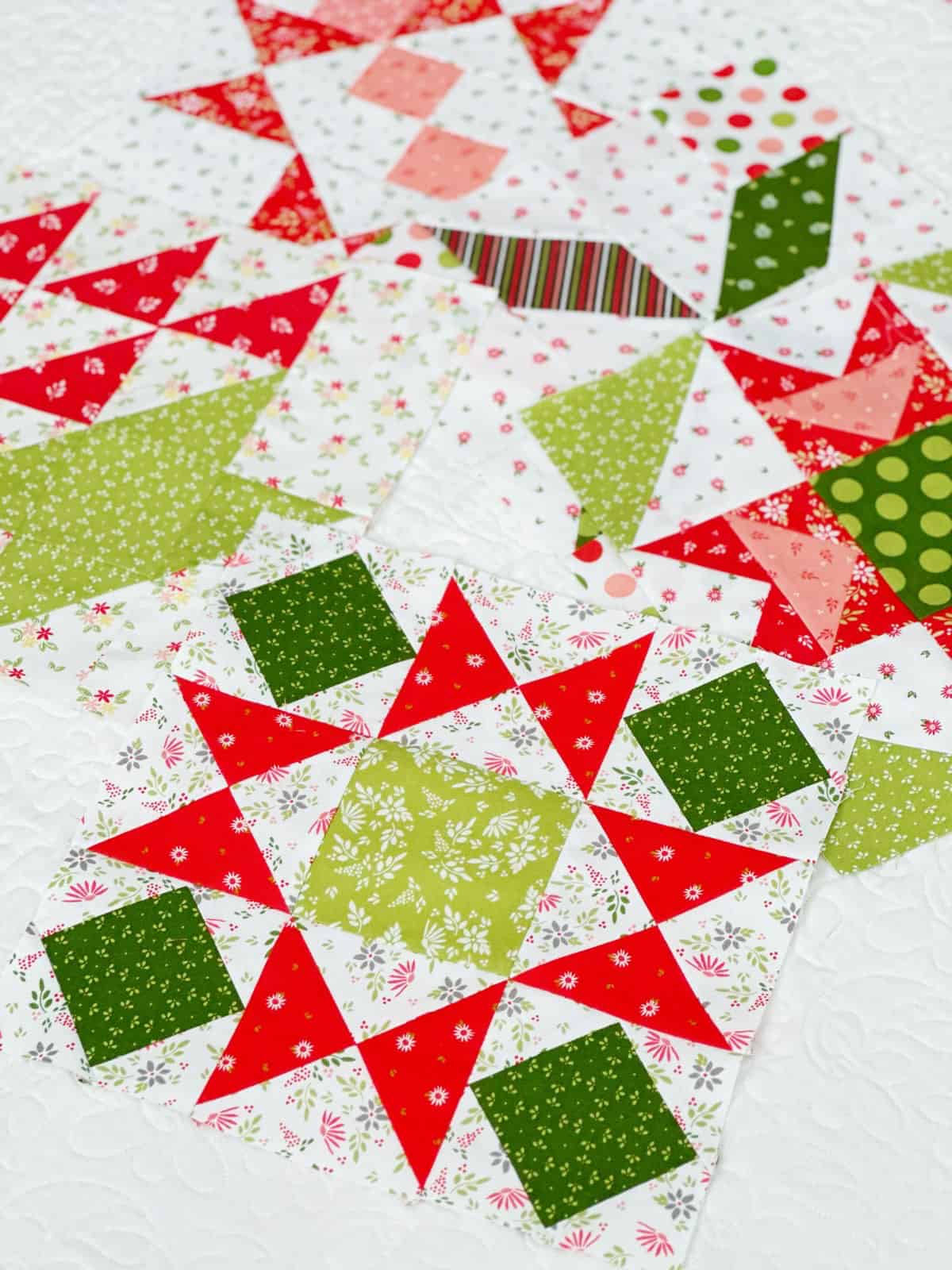 Quilt Block of the Month May 2023
May Blocks and Details
Once again, I'm sharing an Ohio Star variation block. The January block was also an Ohio Star variation, and we will have a couple more of similar blocks in this quilt. I really found it helpful to use the Mini Simple Folded Corners Ruler for the square in a square units in the block corners. Finally, you can download the May PDF pattern here or click on the button below. (NOTE: There is a typo on the pattern–you just need (1) 4 ½″ x 4 ½″ center square (B) for the large block).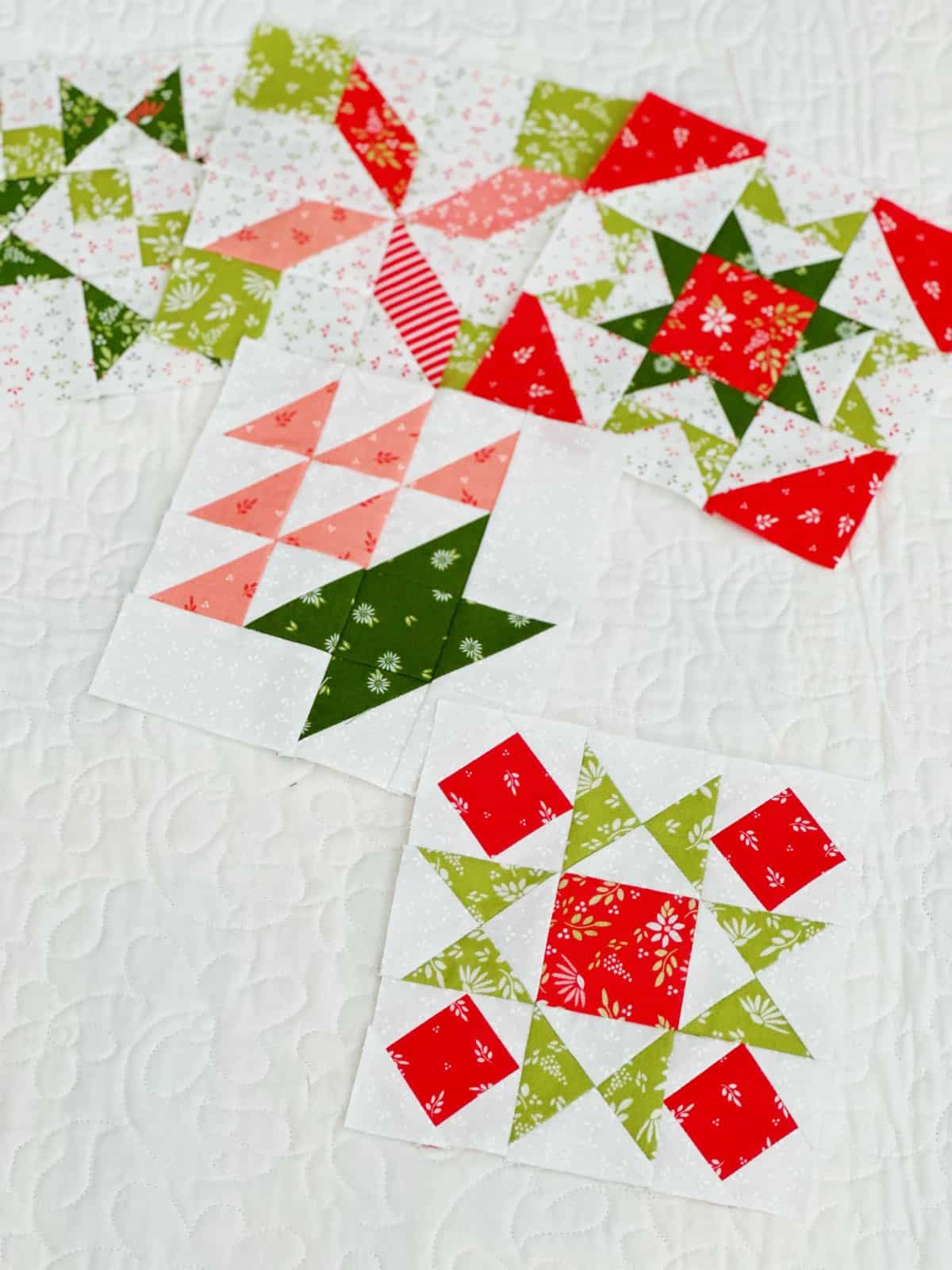 May Block Video
Watch this month's block video above or go here to watch on our YouTube channel. I have some tips for this month's block on the video and also talk about checking on print and color placement for your blocks as you plan for the upcoming ones.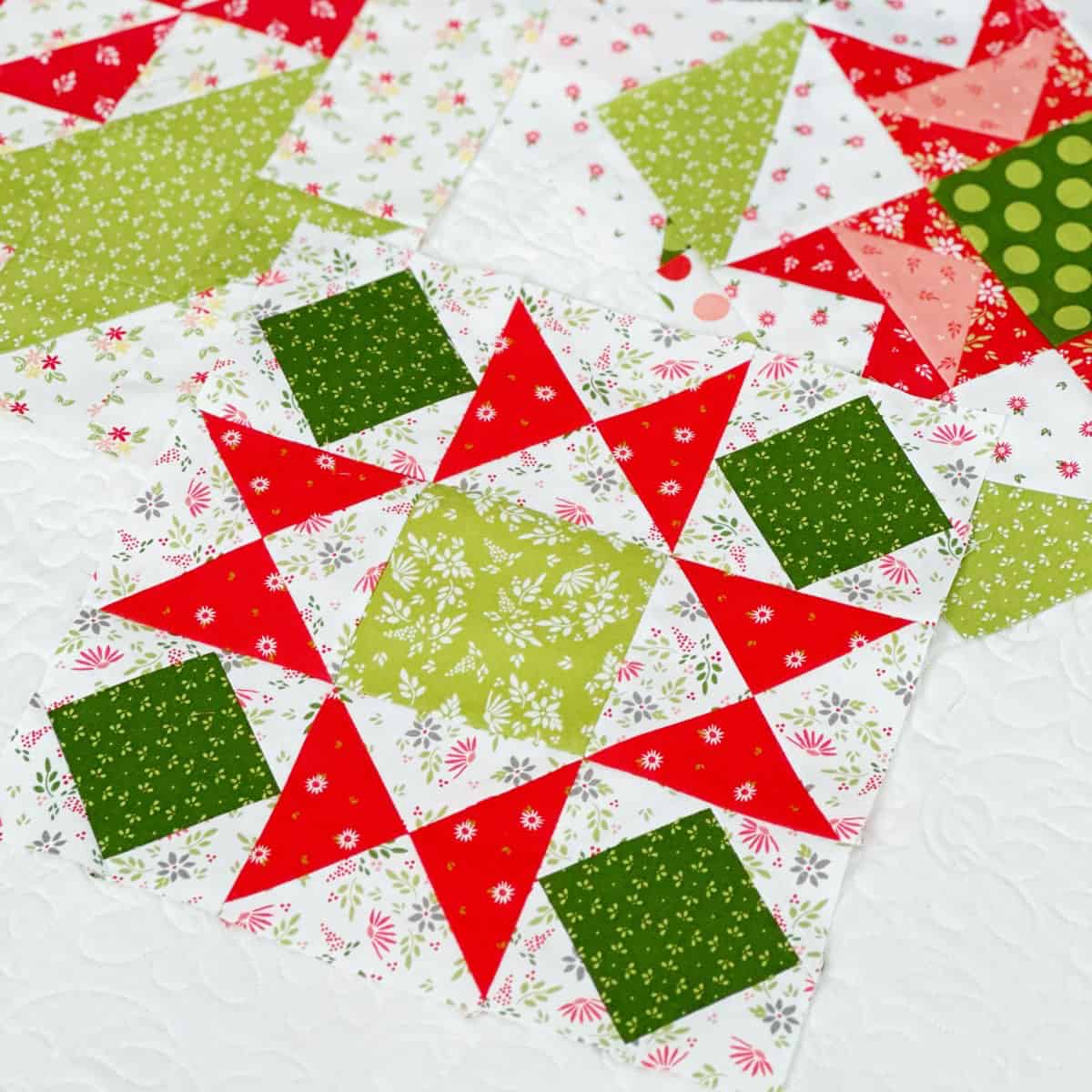 2023 Block of the Month Sew Along Details
If you're just joining, find all of the details for the 2023 Block of the Month below:
I'm sewing along with our new Favorite Things collection as shown in today's blocks. But the pattern files will also share a Simply Delightful collection version that will be helpful for reference if you don't want to use Christmas fabrics.
Blocks will be shared on the first Monday of each month throughout the year 2023 with finishing instructions shared on Monday, December 11th, 2023.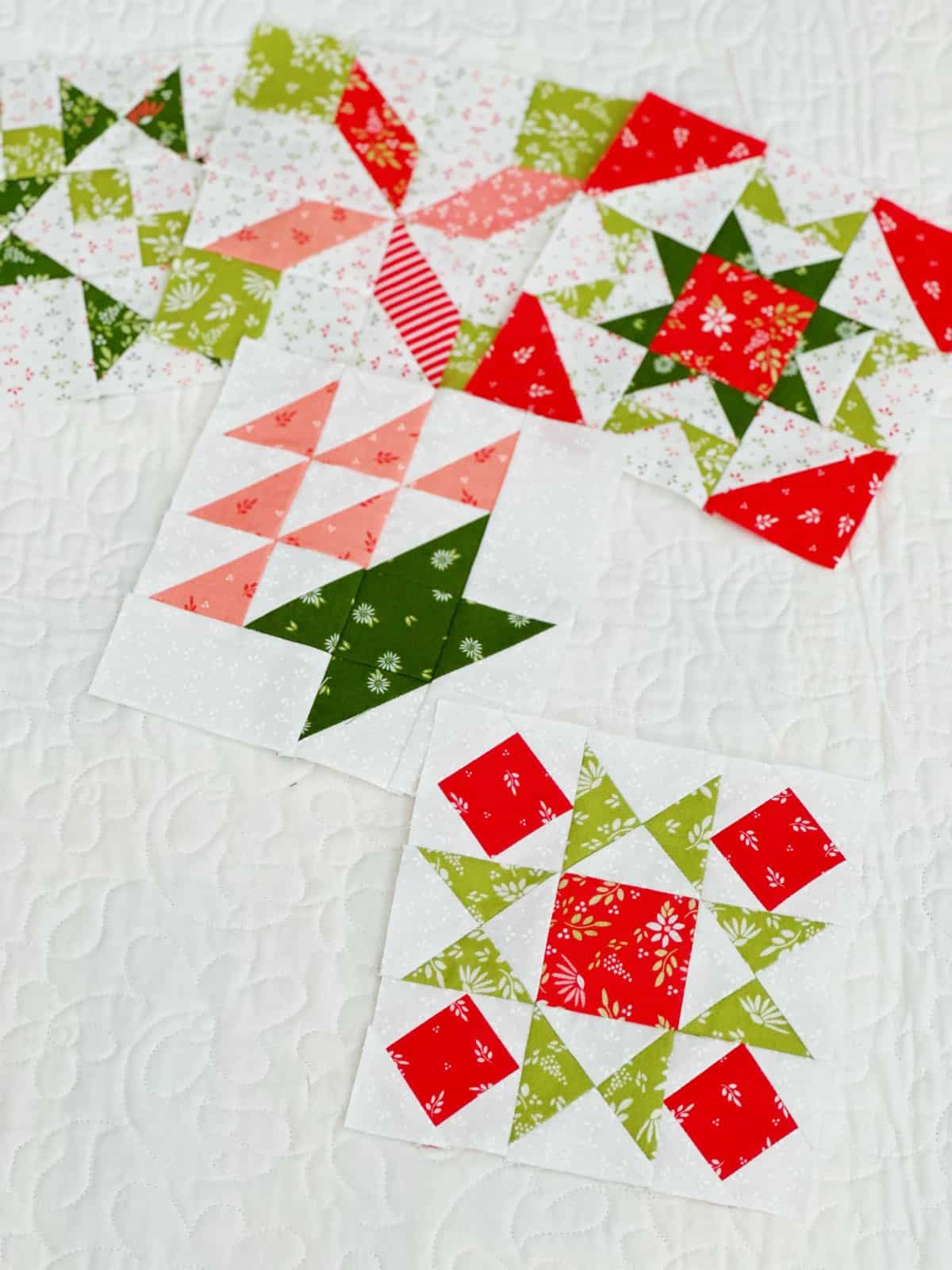 Next Month's Block
I will be back to share the June block on Monday, June 5th. We'll be at the halfway point in the project then. I can't believe how time is going by so fast with these fun blocks.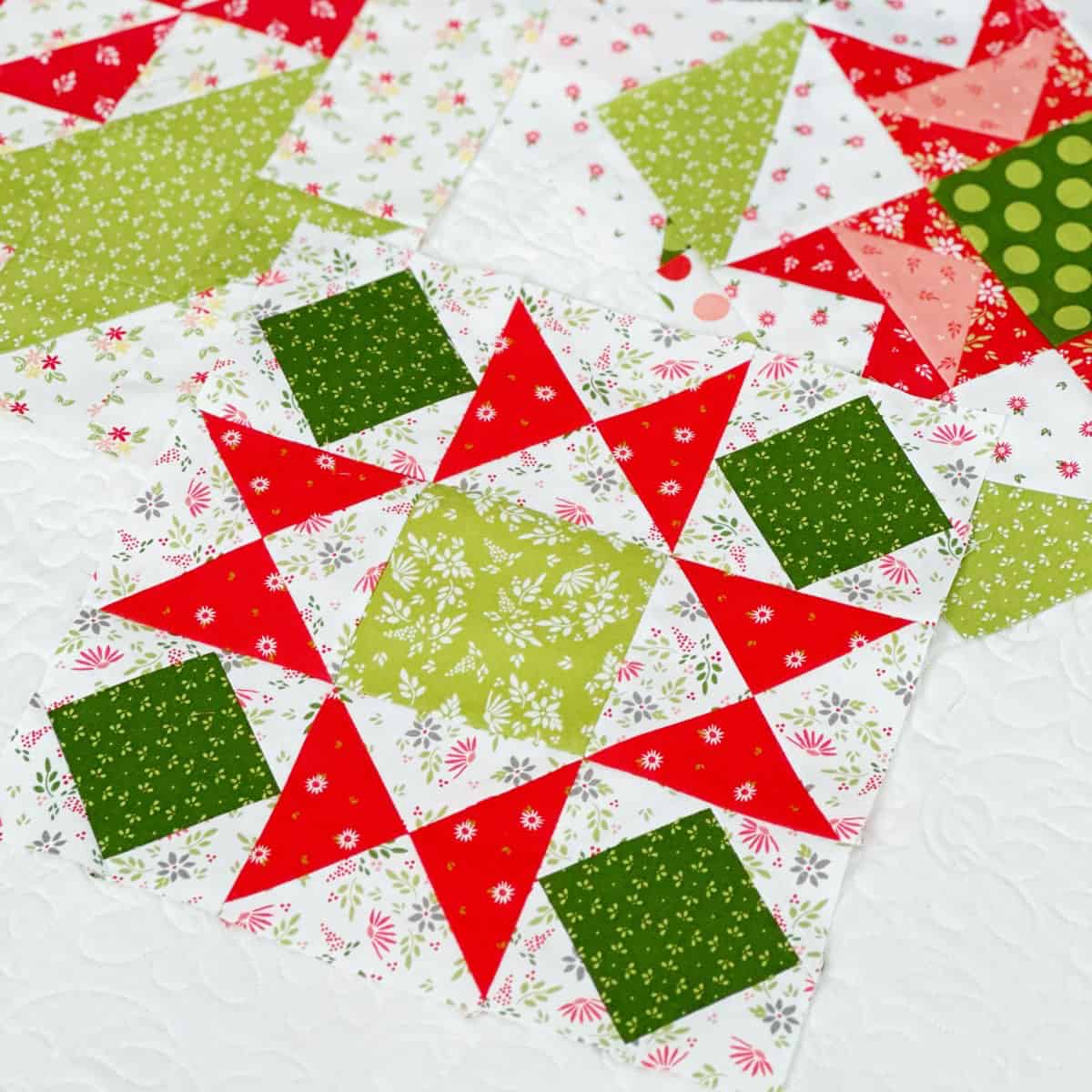 Happy quilting!