Hello, friends! I hope your weekend is going well. It's been wonderful to see all of the 2022 Block of the Month blocks, quilts, and projects showing up. Thank you so much for sewing along! Today I'm sharing details about my A Quilting Life Mystery Block of the Month 2023 sew along. Keep reading for all of the details.
A Quilting Life Mystery Block of the Month 2023
2023 Block and Quilt Details
As in year's past, this year's quilt along will be a mystery block of the month program. Here are some of the highlights of the 2023 sew along with a few details on fabrics I'll be using:
This year's blocks will again feature both 12″ and 6″ finished sizes.
There will be a setting for each size quilt, and my project will include both sizes of blocks for a third finishing option. (Today's PDF doesn't feature finishing yardages for that third option, but I will give you those details as soon as I have them).
This year block patterns and videos will be available on the first Monday of each month.
I will be making my quilt with a variety of reds, greens, pinks, and greys for a beautiful Christmas quilt. PDF patterns will show the blocks in our Simply Delightful collection which will be available in stores in early 2023 (pictured throughout this post).
I won't be doing monthly fabric kits for the sew-along but instead will off quarterly fat quarter bundles in two colorways:

Scrappy Reds, Greens, Pinks, and Greys from Sherri & Chelsi collections
Scrappy Rainbow bundles with Simply Delightful and other Sherri & Chelsi collections
You will need to purchase background fabric for your quilt separately from the scrappy fat quarter bundles
Go here or click the button below if you are interested in details on those quarterly bundles.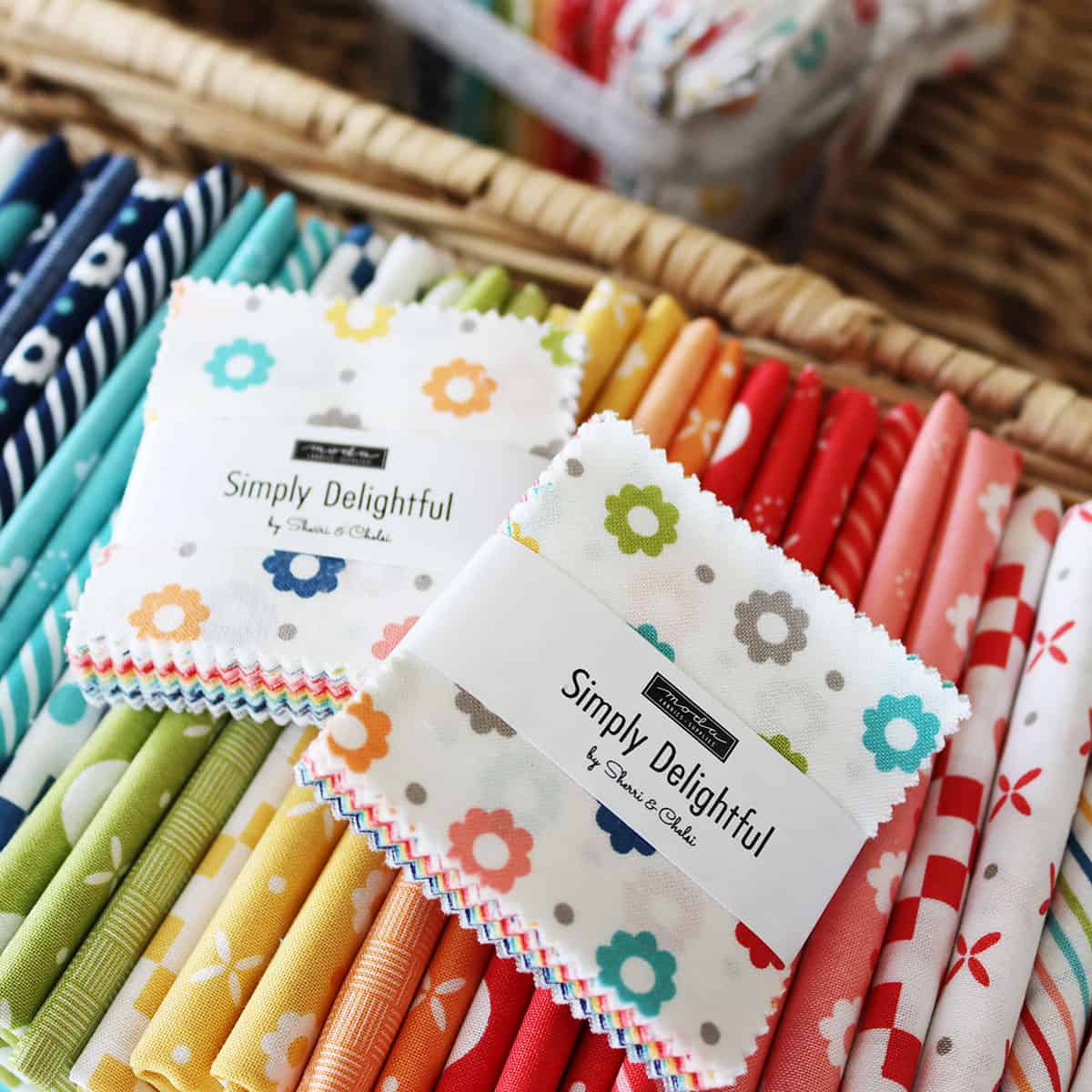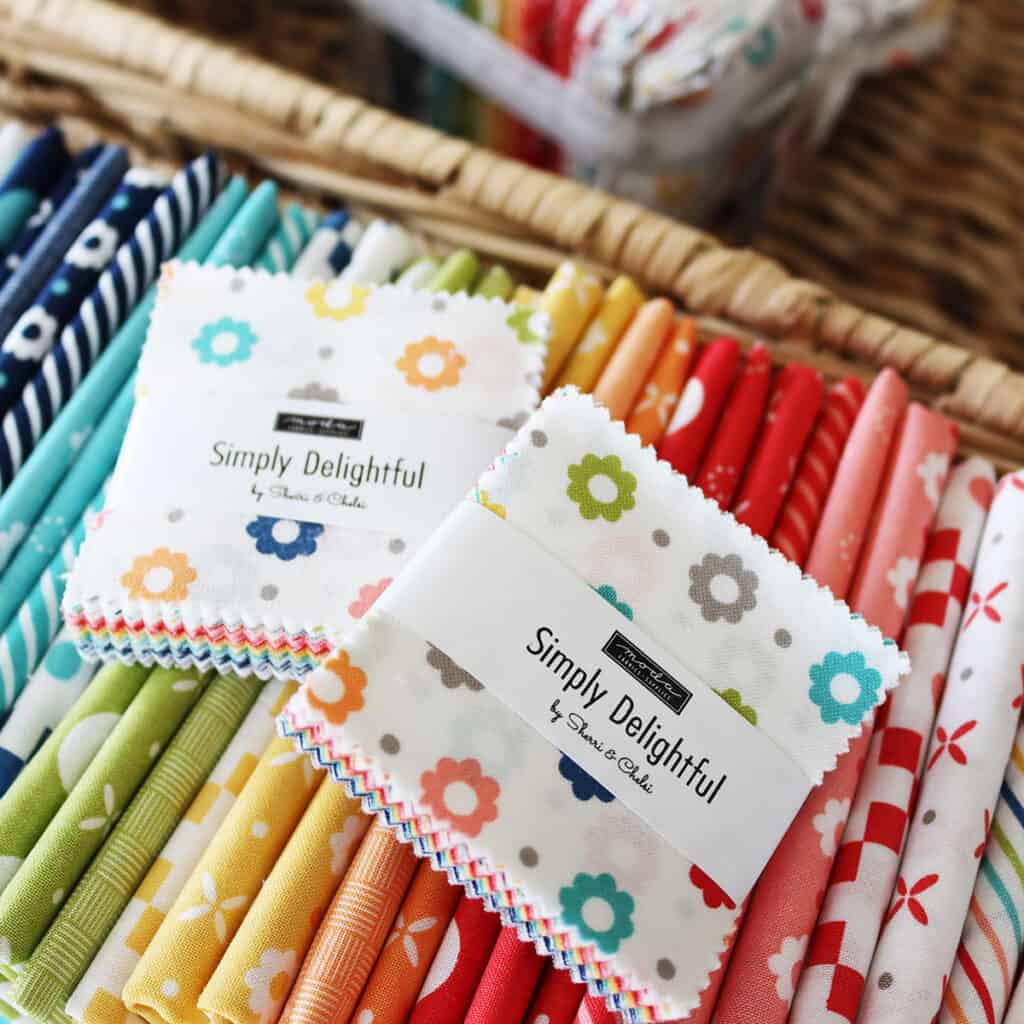 2023 Fabric Requirements PDF
Go here or click on the button below to download the 2023 Fabric Requirements PDF.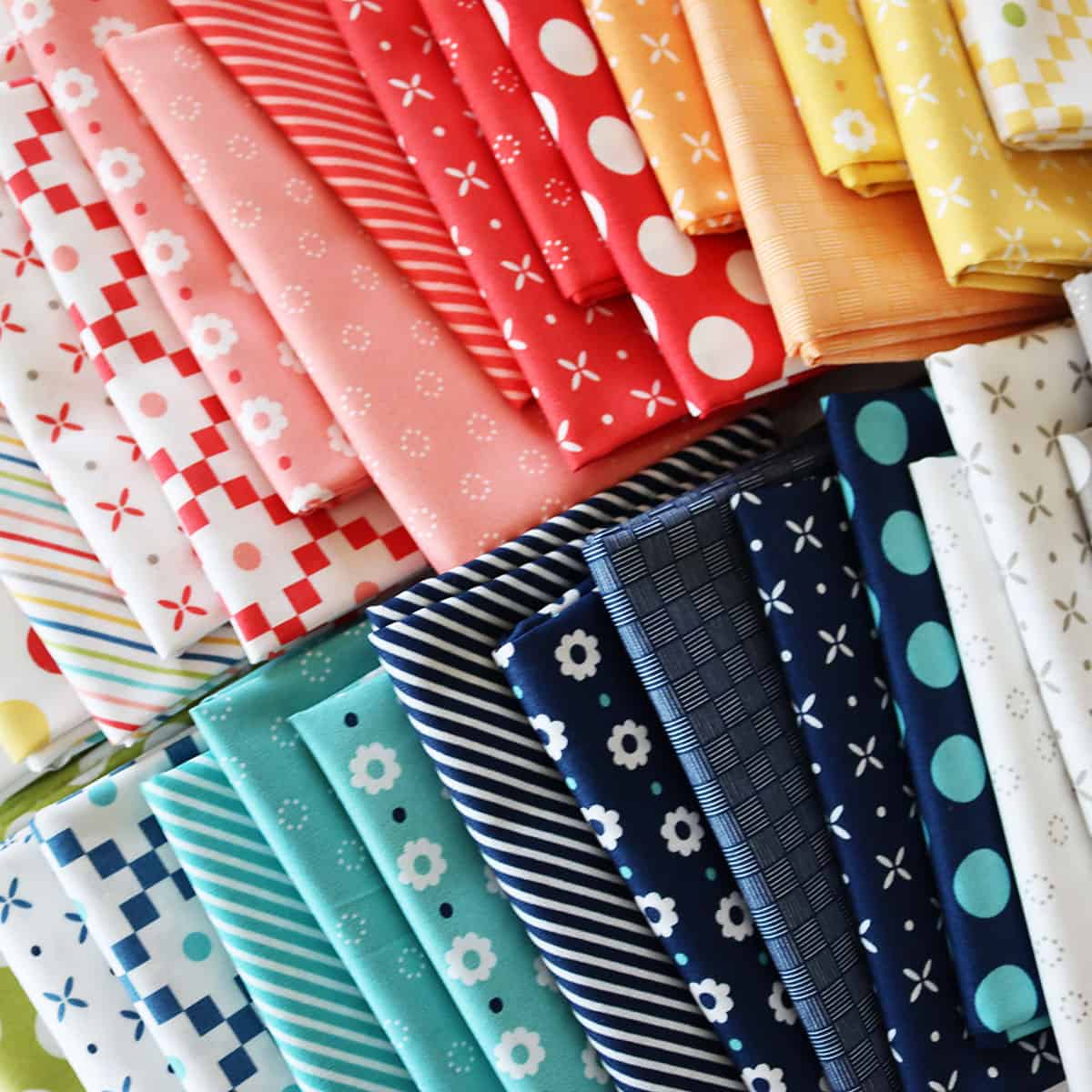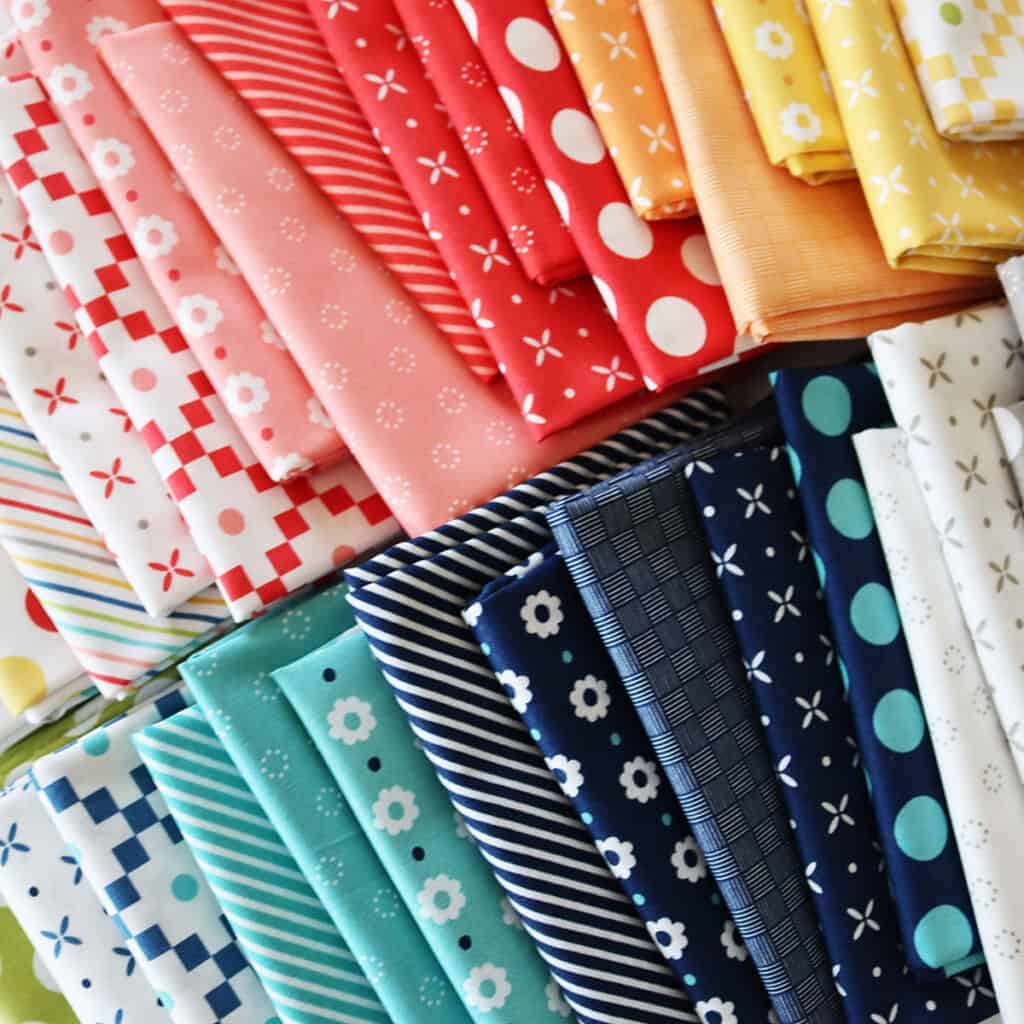 2022 Reminders
Please remember to download all of the 2022 patterns by the end of the month. Details below:
I'm looking forward to sewing along with you next year. See you soon!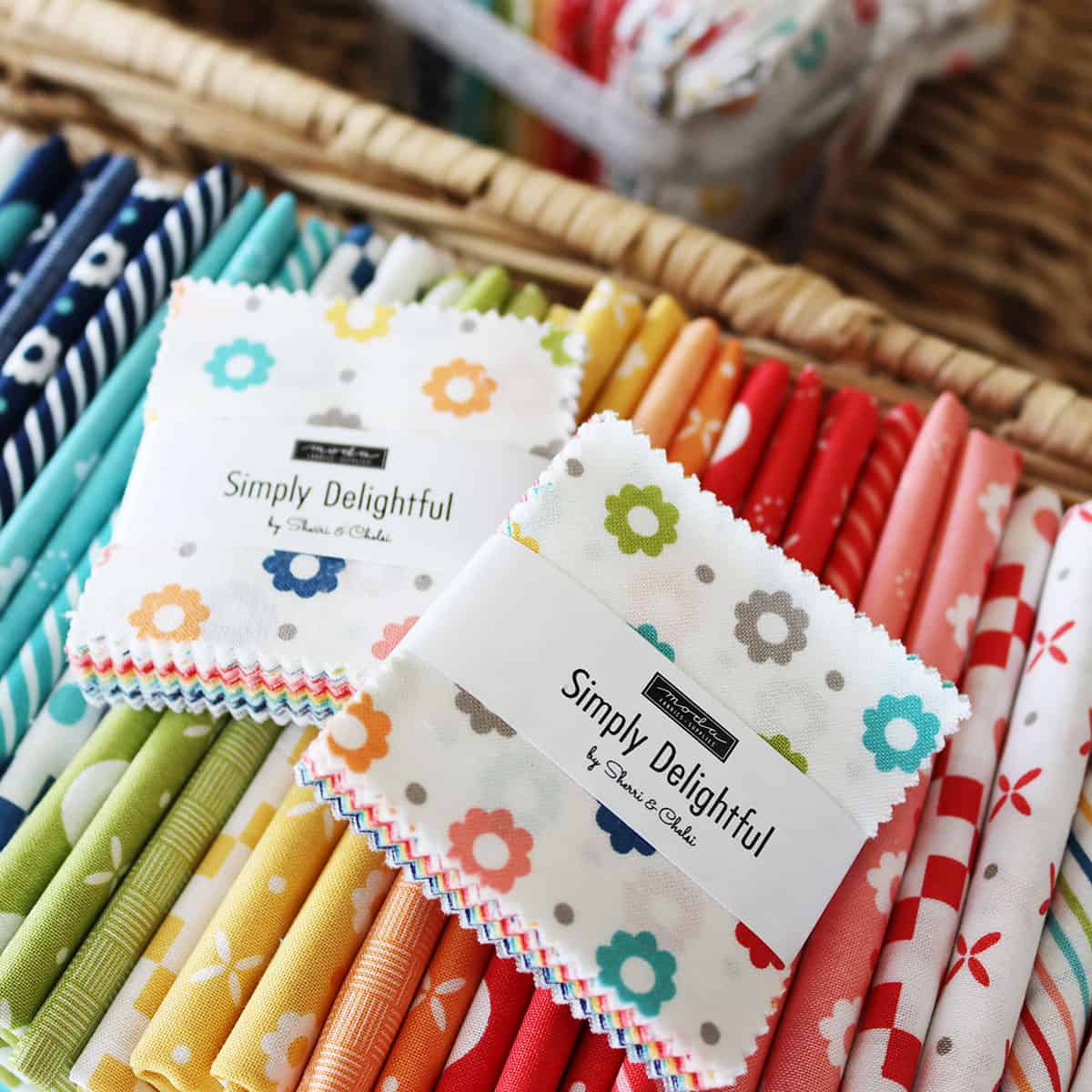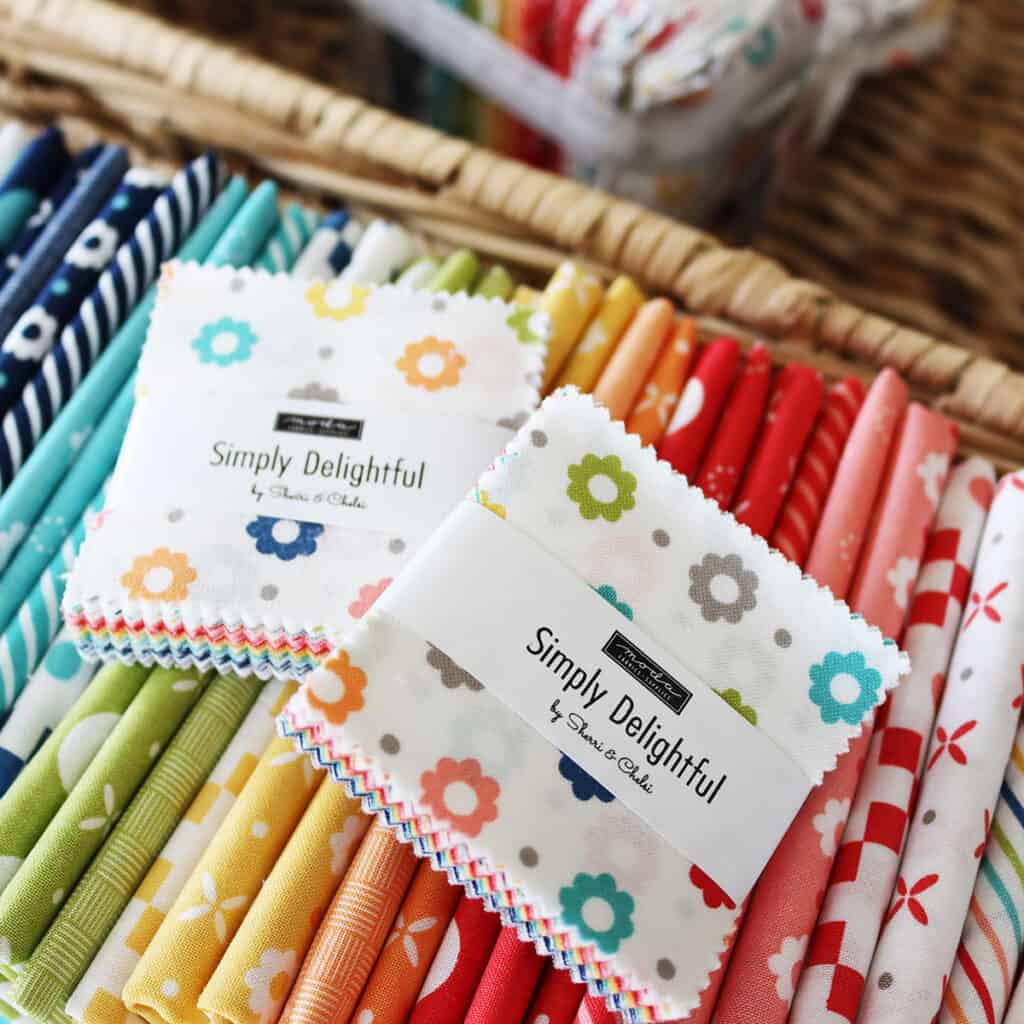 Happy quilting!