Hello, friends! Today I'm sharing the Quilt Block of the Month August 2023. This is the eighth block in the series, and we will have four more blocks along with an additional block that will be used in the settings I'll share in December.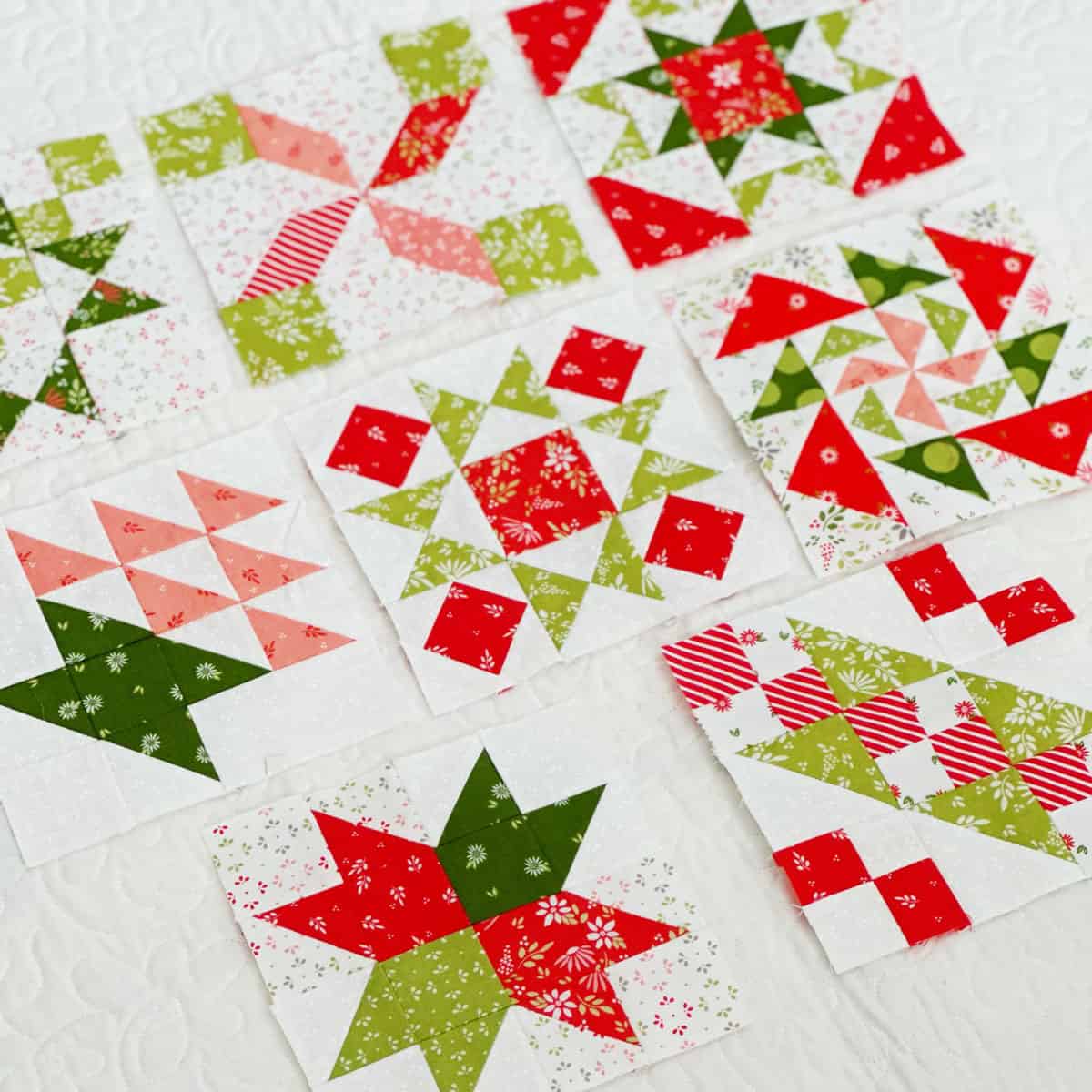 Quilt Block of the Month August 2023
August Block Details
First, I used two different backgrounds for both my small and large blocks this time. In the small block I combined the tone on tone with the daisies on white and accented with the red stripe, red leaf print, and large floral on green. My large block is quite a bit busier with the plaid on white and the multi-colored floral as backgrounds. The daisy prints in red and green and the green polka dots rounded out my fabric choices for the large block.
Additionally, the piecing this month is simple: four patches and half-square triangles are set together reminiscent of our first block in the series.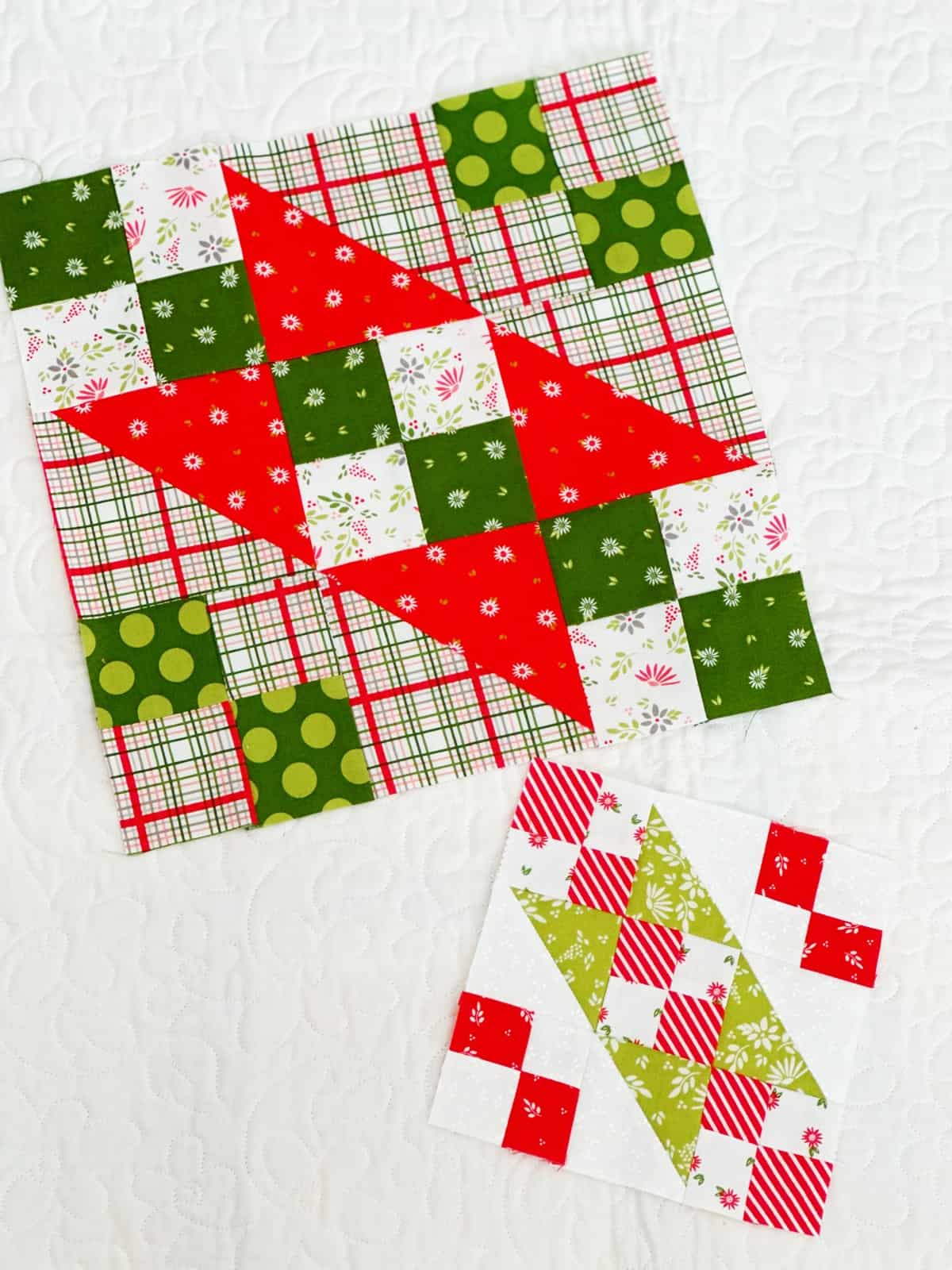 August Block Video
Next, watch the August Block of the Month video above or go here to watch on our YouTube channel. See the blocks up close in the video. If you're looking for more details on the optional setting layouts I'll be sharing in December you can learn about that in the July post and video.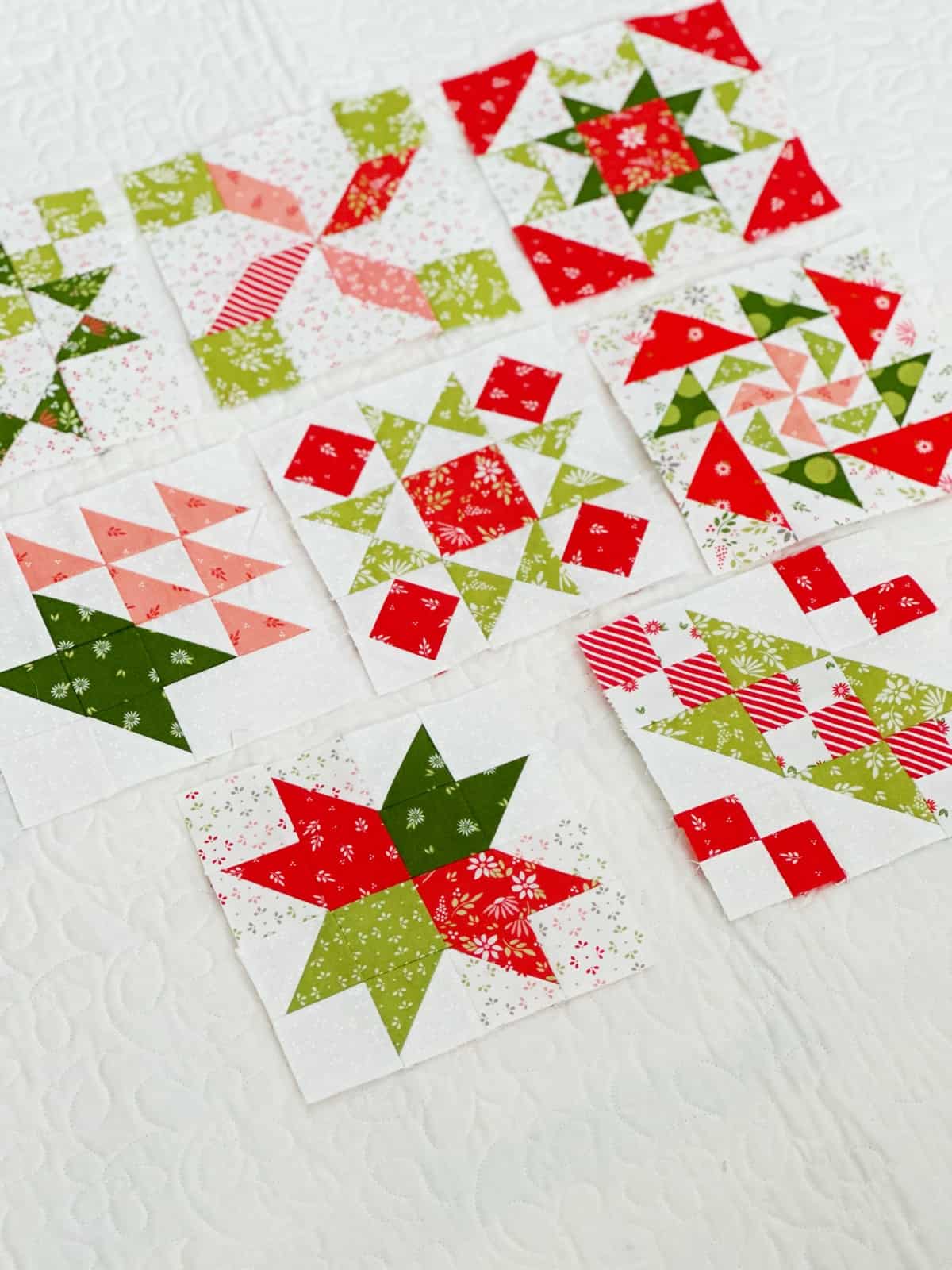 2023 Sew Along Details
And if you're just joining us, it's not too late to start sewing. Find all of the details for the previous months below.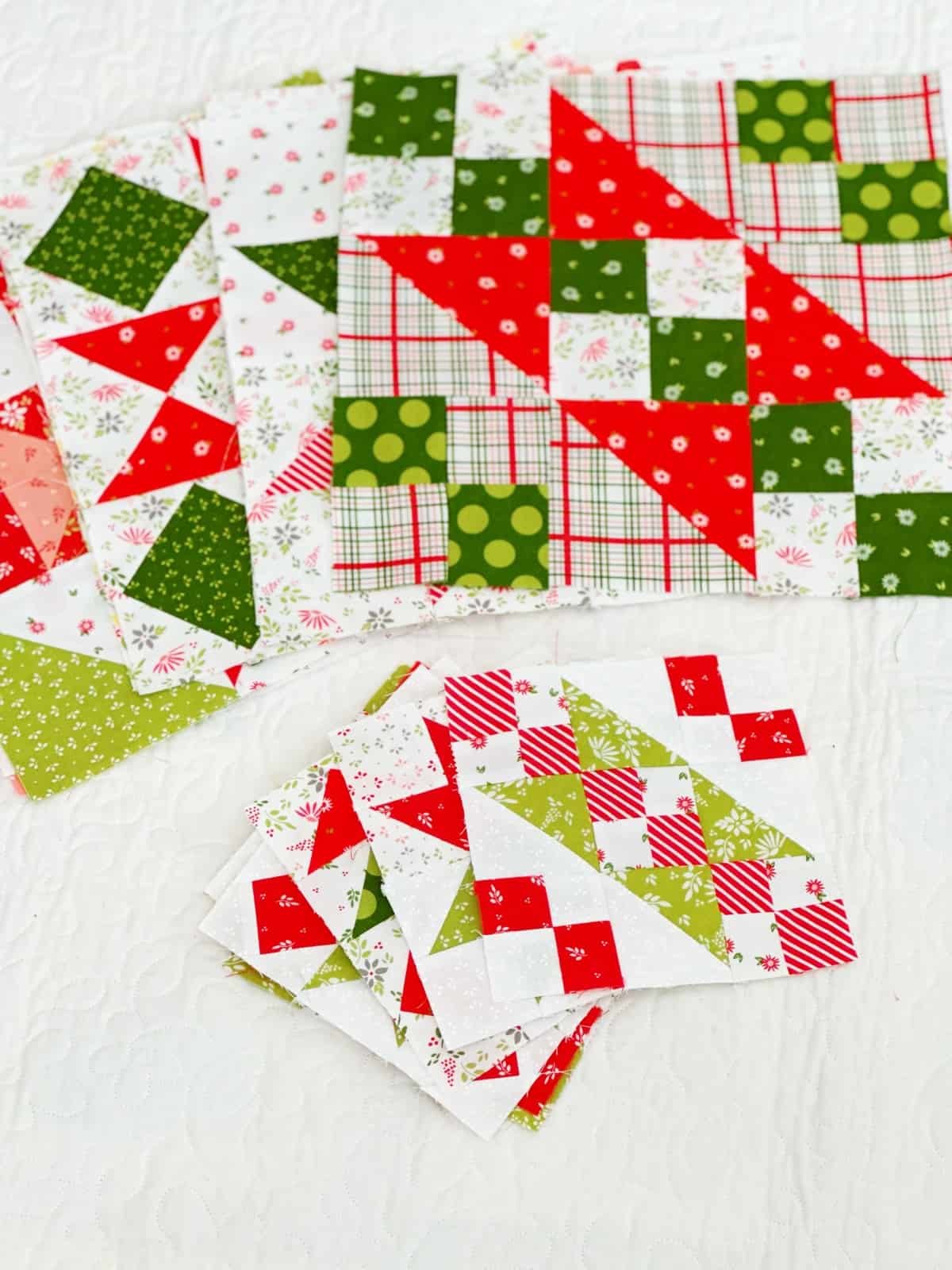 Next Month's Block
Finally, I'll share the September 2023 block on Monday, September 4th. Thanks so much for sewing along and happy quilting!