Hello, friends! I'm excited today to be able to share the first block for my A Quilting Life Quilt Block of the Month January 2023. I'm super excited about this year's quilt and hope you will love the assortment of blocks I've chosen for my 2023 sampler quilt. Keep reading for all of the details and more.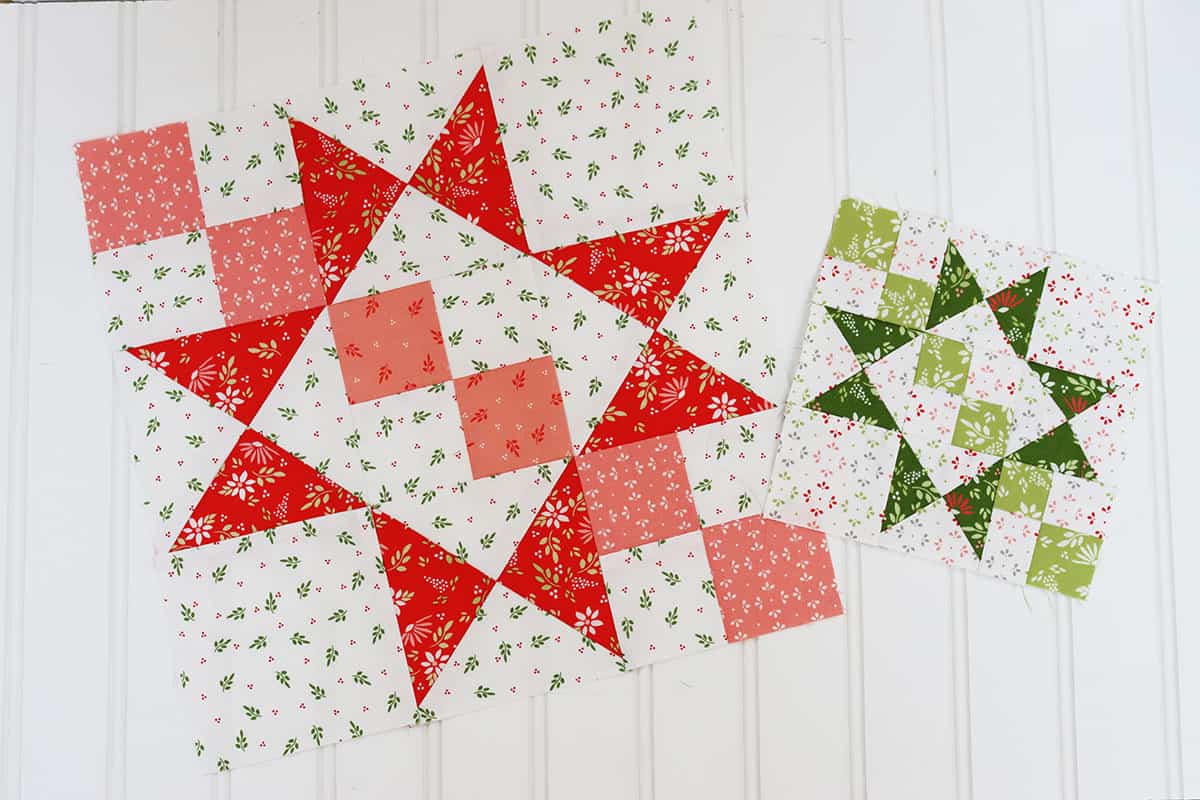 Quilt Block of the Month January 2023
January Block Details and Tips
This month's block is a fun Ohio Star version with a patchwork chain going through the center of the block. You can see that I used one low-volume background print to unify each block version. In my larger block I used two different pink prints for the "chain" squares, but I used just one fabric for those in my smaller block. Be sure to watch today's video for tips on the quarter-triangle square units. (These are sized up in the pattern so you can trim to the correct size).
January Block Video
Watch today's video above or go here to watch on our YouTube channel. In the video I share about today's block but also talk more specifically about this year's block of the month sew along.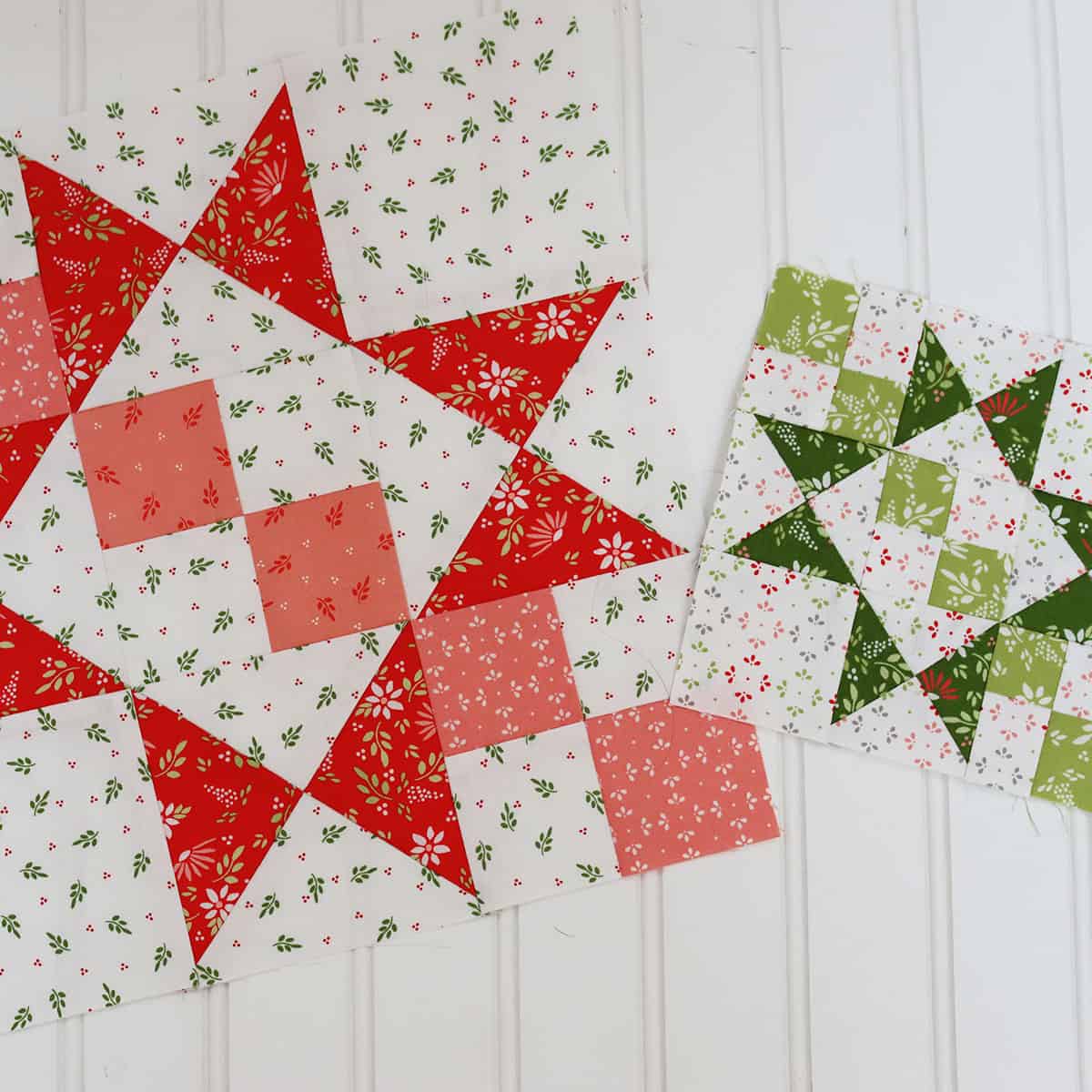 2023 Block of the Month Details
Here are all of the important details for this year's mystery block of the month: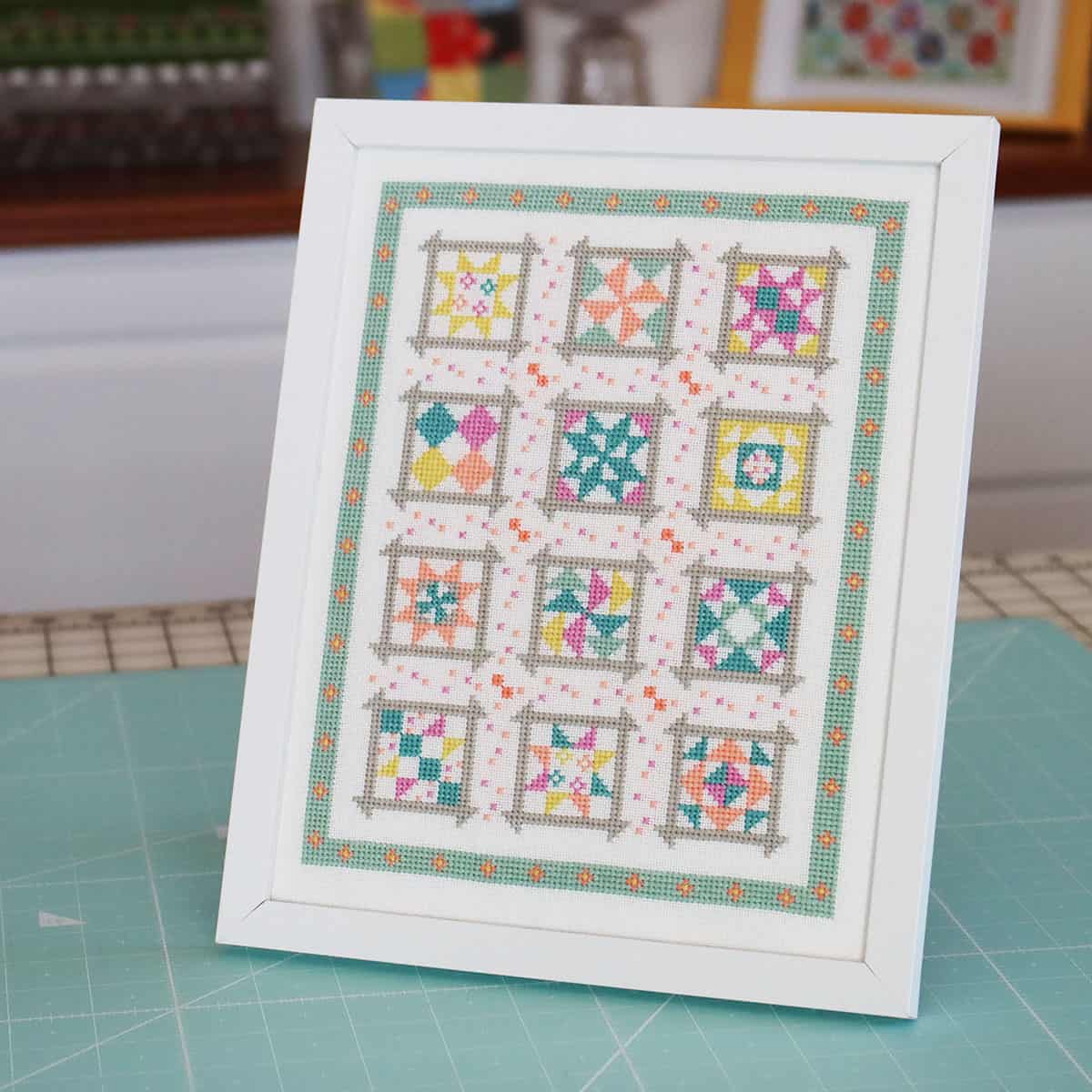 2022 Block of the Month Information
Thanks so much for those of you who participated in the 2022 Block of the Month. The complete digital file (PDF) is now available in the shop here.
If you love cross-stitch, you might also like the cross-stitch version of the 2022 Block of the Month designed by my friend Katie from Count Your Stitches Co. You can find the 2022 BOM cross stitch pattern in paper and PDF here.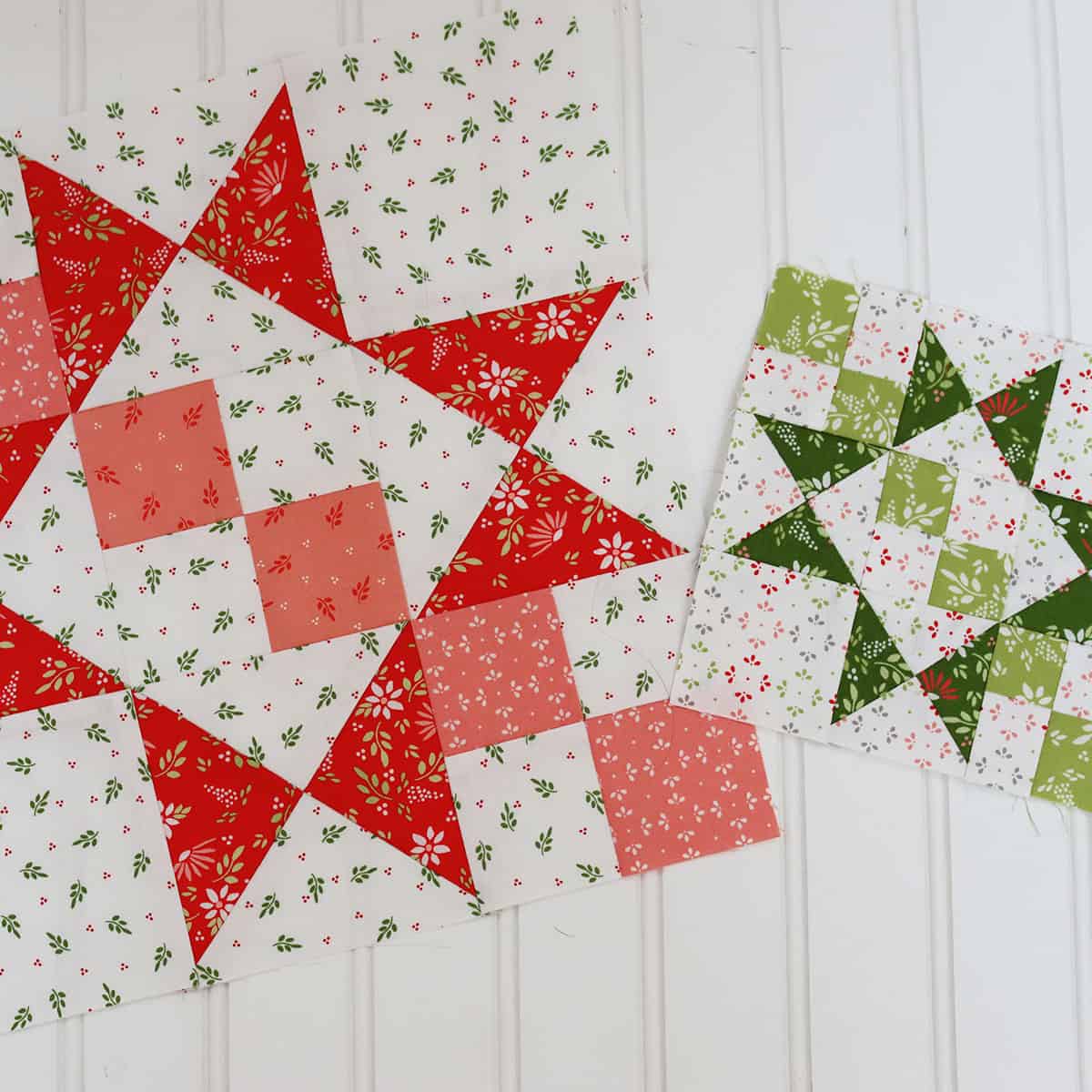 Next Month's Block
I will share next month's block on Monday, February 6th.
Happy quilting!