Hello, friends! Today is the day I can finally share our Favorite Things Fabric Collection by Sherri & Chelsi for Moda Fabrics. This collection is truly a dream come true. We have wanted to do a Christmas group since we first began working with Moda. In fact, one time on the plane home from quilt market we made a list of things we would include in a Christmas group. We were hopeful we would get to work with our own Christmas fabrics sometime. So of course, we were super excited when we heard the news last spring that we would be able to create with this collection that we had anticipated for so long!
Favorite Things Fabric Collection
Color Stories
Our gorgeous Favorite Things Fabric collection contains beautiful greys in two shades, heartfelt greens, beautiful reds and pinks along with an amazing group of low-volume prints to complement each colorway. Our fabric arrived in late September, and we've been sewing with and loving this collection all fall! One thing that we love about this group is that while it is a beautiful Christmas collection, it is also so very versatile. I can't wait to mix the reds, pinks, and greys for Valentines! And of course, all of the colors work with other color groups from many of our earlier collections.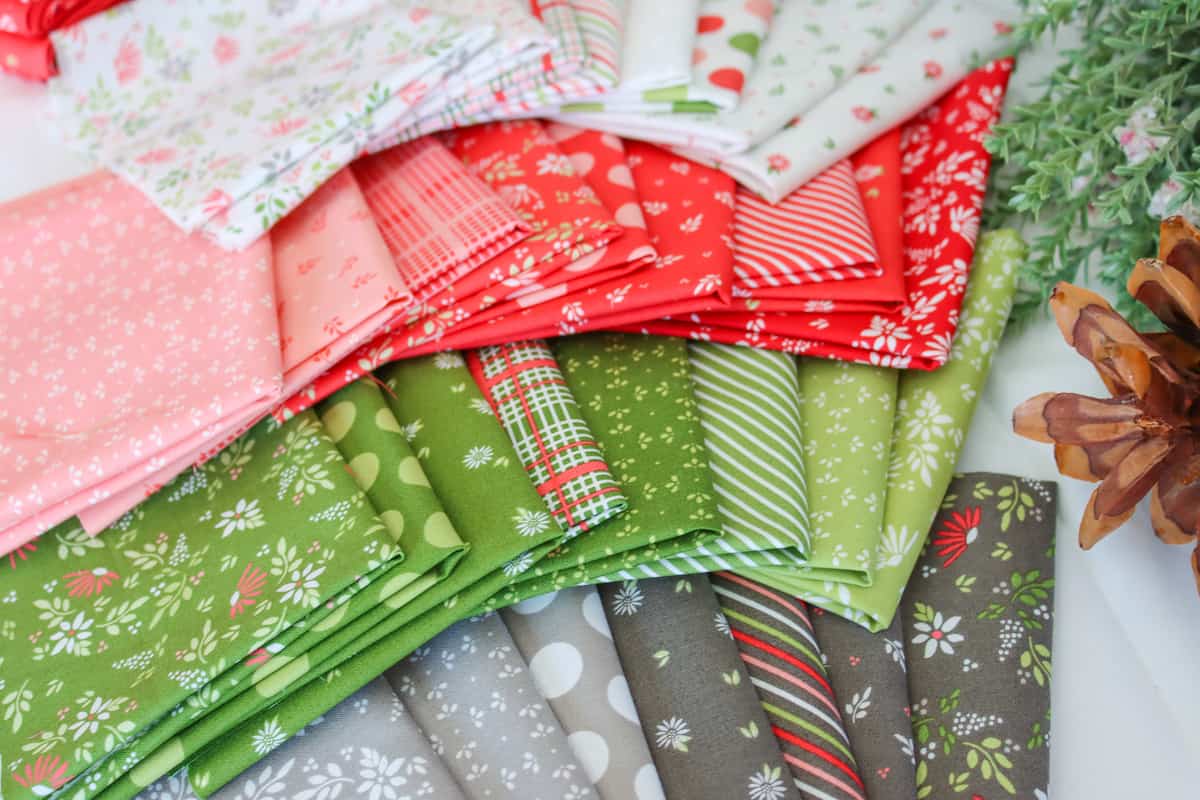 Prints
In the Favorite Things collection you'll find some of our delightful signature florals including our feature print in multi-color and two-color options. We also have our delightful daisies, tiny half-daisies and dots, polka dots, small leaves, polka dots, and plaids. And we are super excited to share that we will have 108″ wide backings in the four polka dot prints–the multi, the red, the grey, and the green!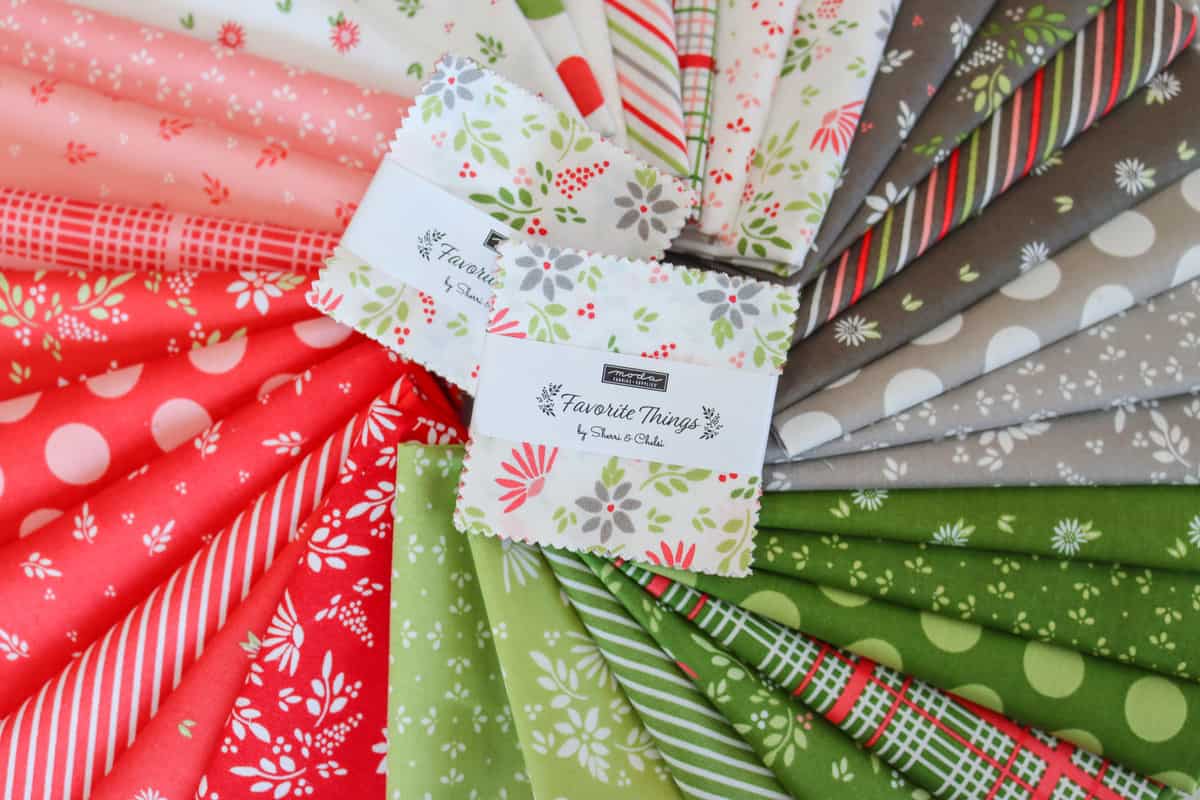 Favorite Things Quilts + New Patterns
I can hardly wait to share all of the new quilts and projects I've been sewing with this beautiful collection. If you absolutely can't wait to see the quilt patterns, you can find them in the shop now with 25% off all of the new and updated designs!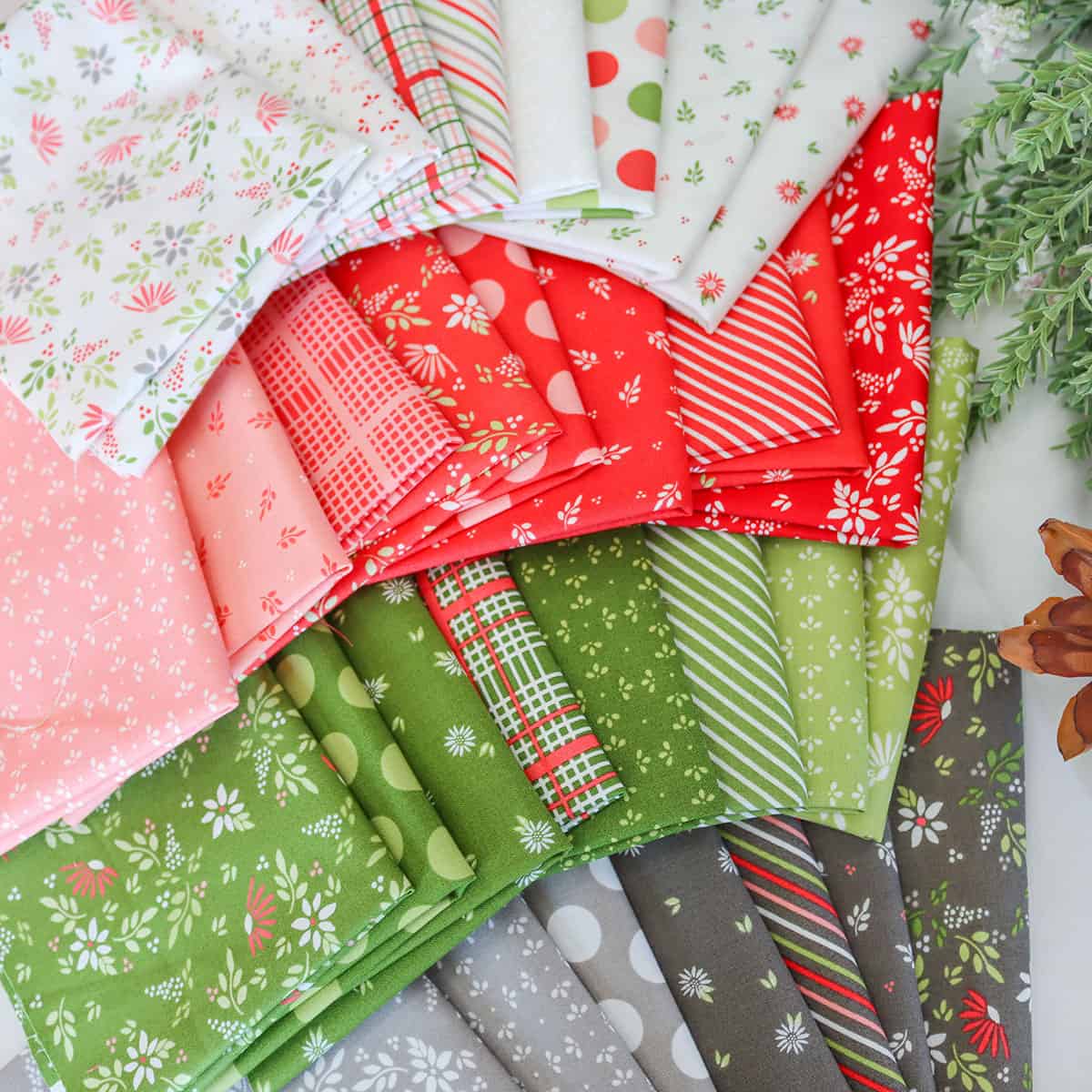 Thanks so much for stopping by to read about the Favorite Things Fabric Collection by Sherri & Chelsi for Moda. We hope you will love this group as much as we do 🙂
Beginning next week I'll be sharing all of the quilts and even more details on the fabrics.
Happy quilting!