Hello, friends, and welcome to Blockheads 5 Week 1! Long-time readers know this is the fifth round of Blockheads, and it will be the fourth time I've been an official Blockhead! I've absolutely loved sewing along and cherish the quilts I've made with my previous Blockheads sew-along blocks. I'm really excited about this newest go around and spent a little time this weekend getting started. Keep reading for all of the details–you're definitely not going to want to miss this sew along.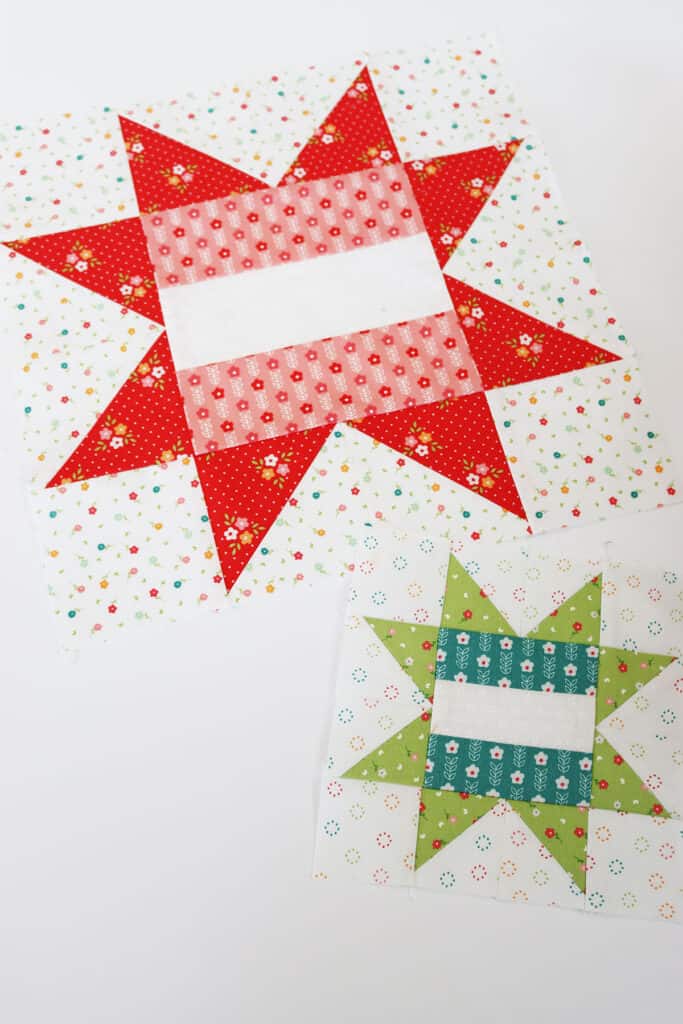 Blockheads 5 Week 1
Quilt Along Details
First, there are a few things that will change this year from some of the previous Blockheads sew along events. Here are a few of the most important things to know if you will be sewing along:
Group 1 Blocks: The first group of blocks will include nine blocks + today's bonus block released now through the end of November. At least four setting options will be available to use with this first round of blocks. Or you can hang on to your blocks and use them with the Group 2 blocks for a larger sampler quilt.
Group 2 Blocks: After the first of the year, a second series of block patterns will be shared. Find setting options for this group of blocks as well as for blocks from both groups in 2024.
Fabric Requirements: Find all of the information on Fabric Requirements + Frequently Asked Questions on this downloadable PDF.
Pattern Downloads: Patterns will be available on Wednesday mornings by 8 a.m. CST from the Moda Blog, the Moda Archive and from the files section of the Moda Facebook Group. The featured designer of the week may have additional information on her blog, so be sure to check out those blog posts, too! Also, several of the designers will be blogging each week and sharing even more fun and helpful ideas.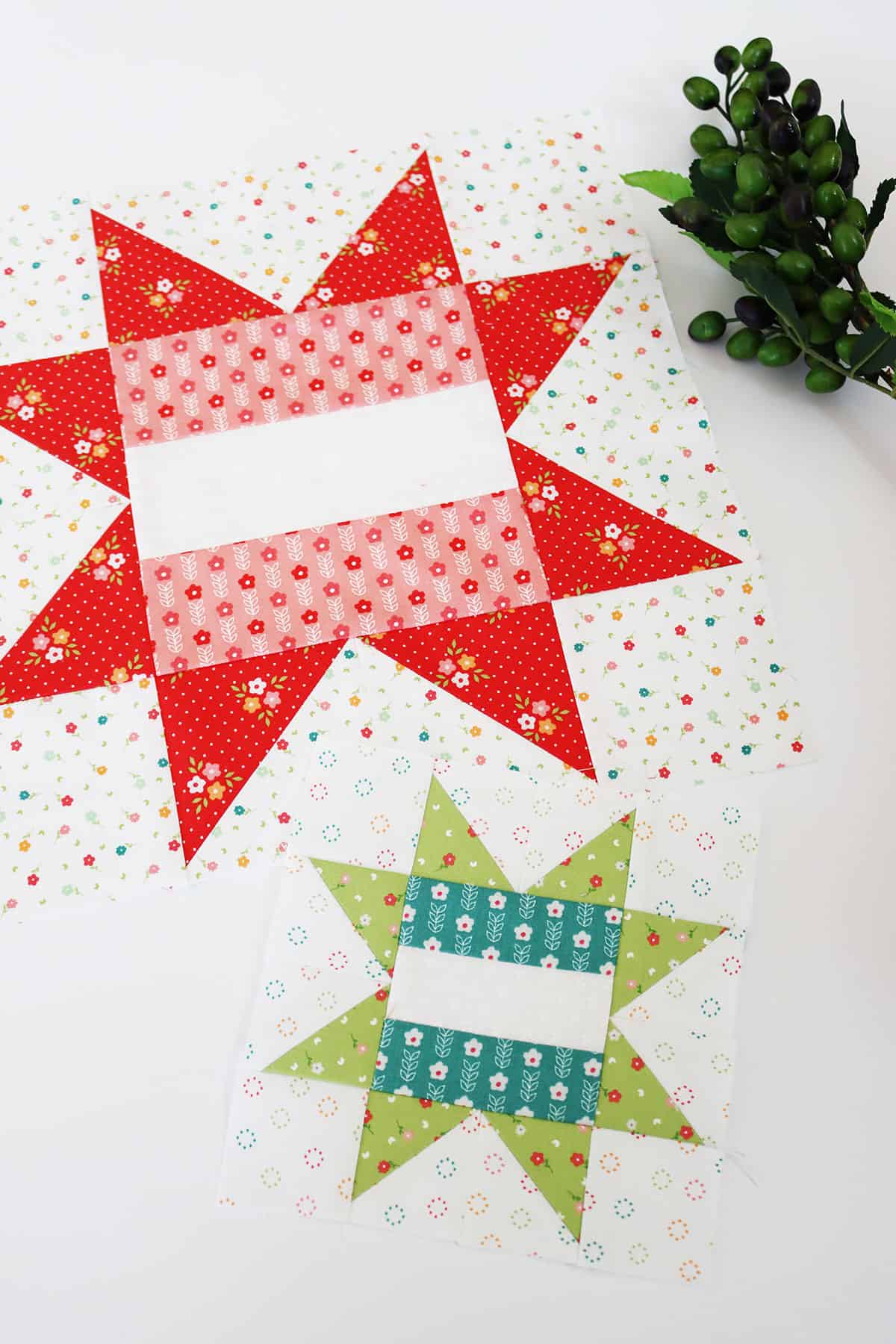 Blockheads 5 Bonus Block + Week 1 Tips
Second, when I saw we were beginning with a bonus block that could easily work as a signature block for the quilt I was super excited. This is such a great idea! I'm going to stitch different embroidered words on each block I pieced so that they can both be used in my final quilt(s). (Pictures available soon). Below you'll find this week's tips:
I used fabrics from our Strawberry Lemonade collection for both of my blocks. (Strawberry Lemonade will be in stores in January 2024). But I am pretty sure I'm going to make this a scrappy quilt and add in some fabrics from earlier collections. We'll see how it goes 🙂
Piece the star points half-square triangle units in a scrappy mix for even more variety in this block .
If you're making the 12″ blocks, a low-volume background will add more interest to your quilt.
I love keeping a good supply of Moda Bella 200 Charm Packs on hand to make it easier to cut background pieces for smaller blocks (all of the backgrounds I'm using will match this background). I started using this hack a couple of months ago and have really seen it save a lot of time and help me to keep my larger pieces of background more usable.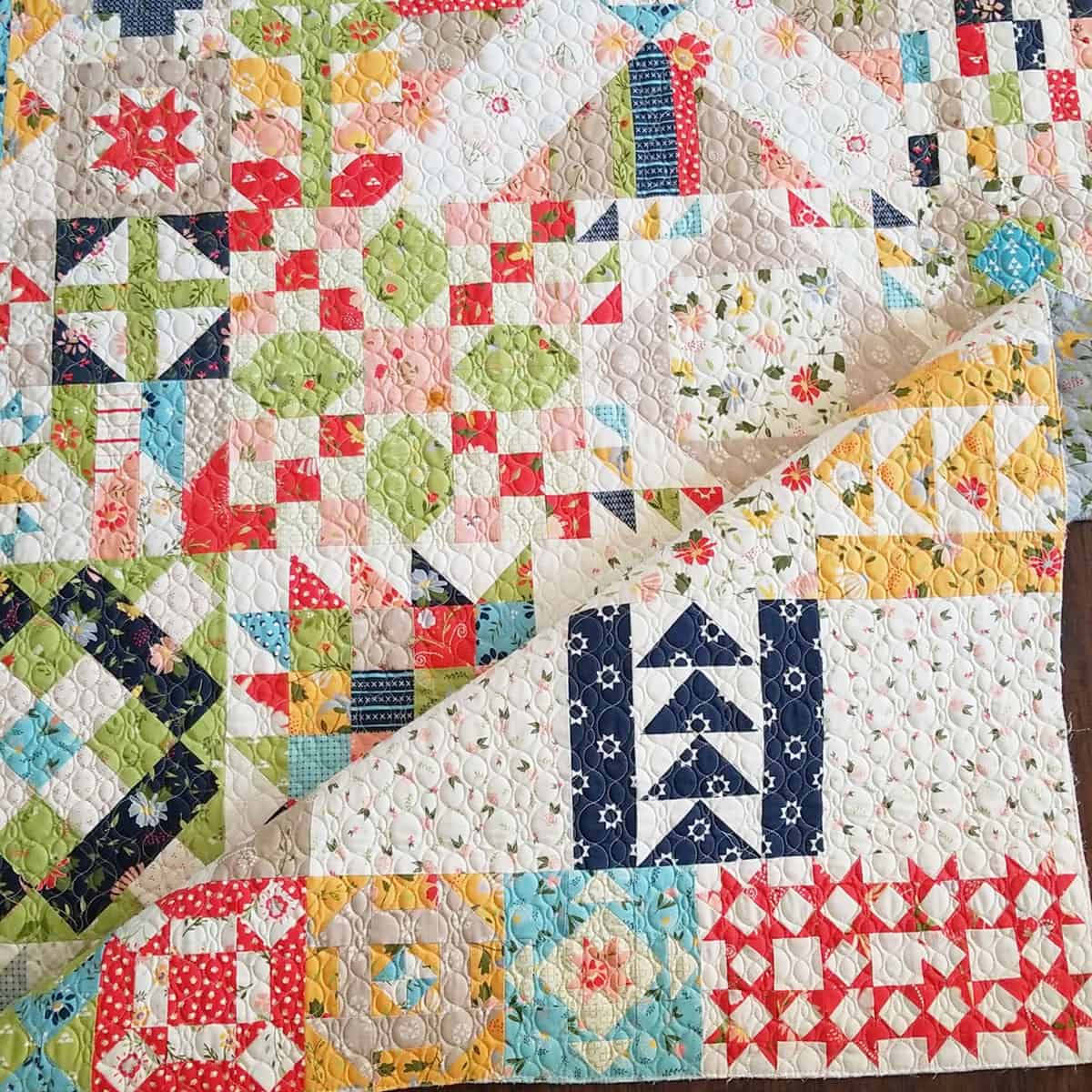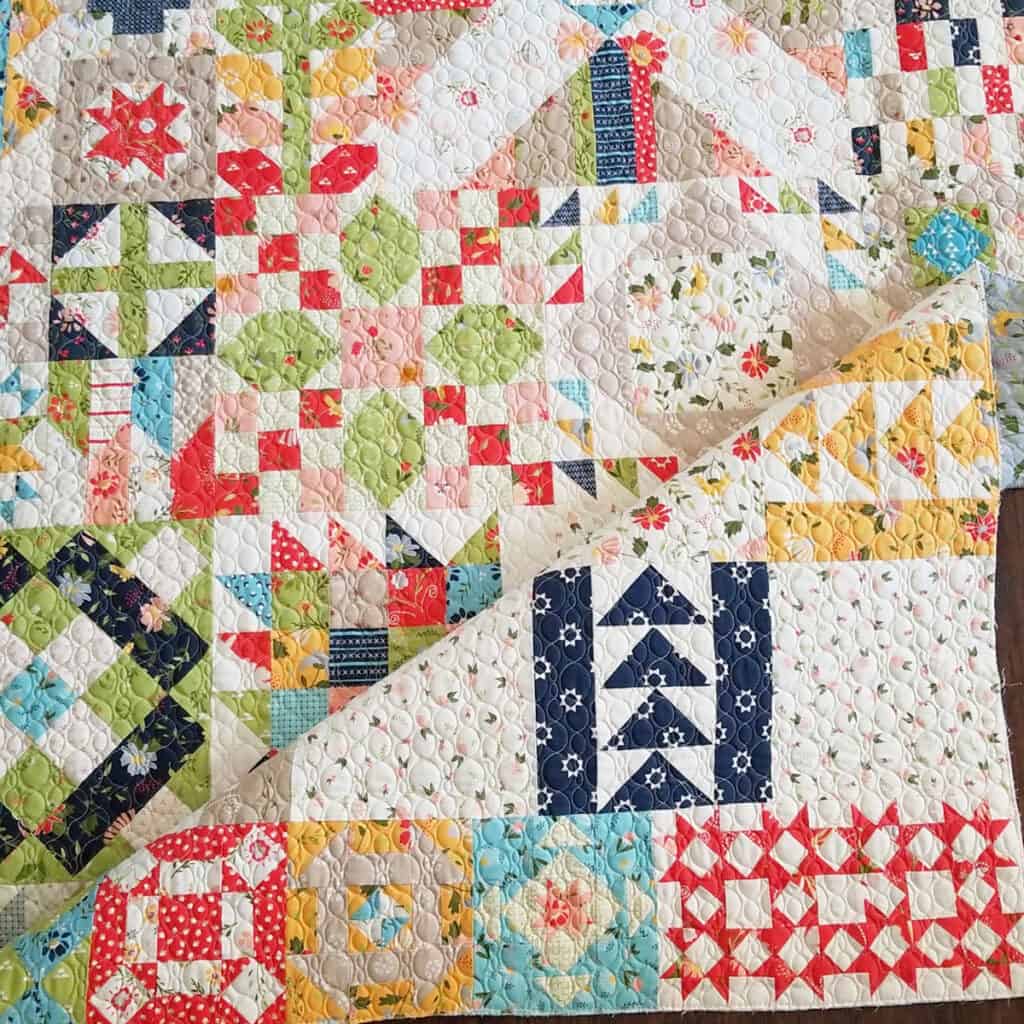 Helpful Tips for Participating in a Sew Along
Next, I want to share some helpful ideas for participating in a sew along like this Blockheads 5 event:


Our Next Block
Finally, thanks so much for reading my Blockheads 5 Week 1 post. Stop by next Wednesday, September 13th for the first "official" block which will be shared by one of the original Moda Blockheads! My block is already finished, and it's a fun one!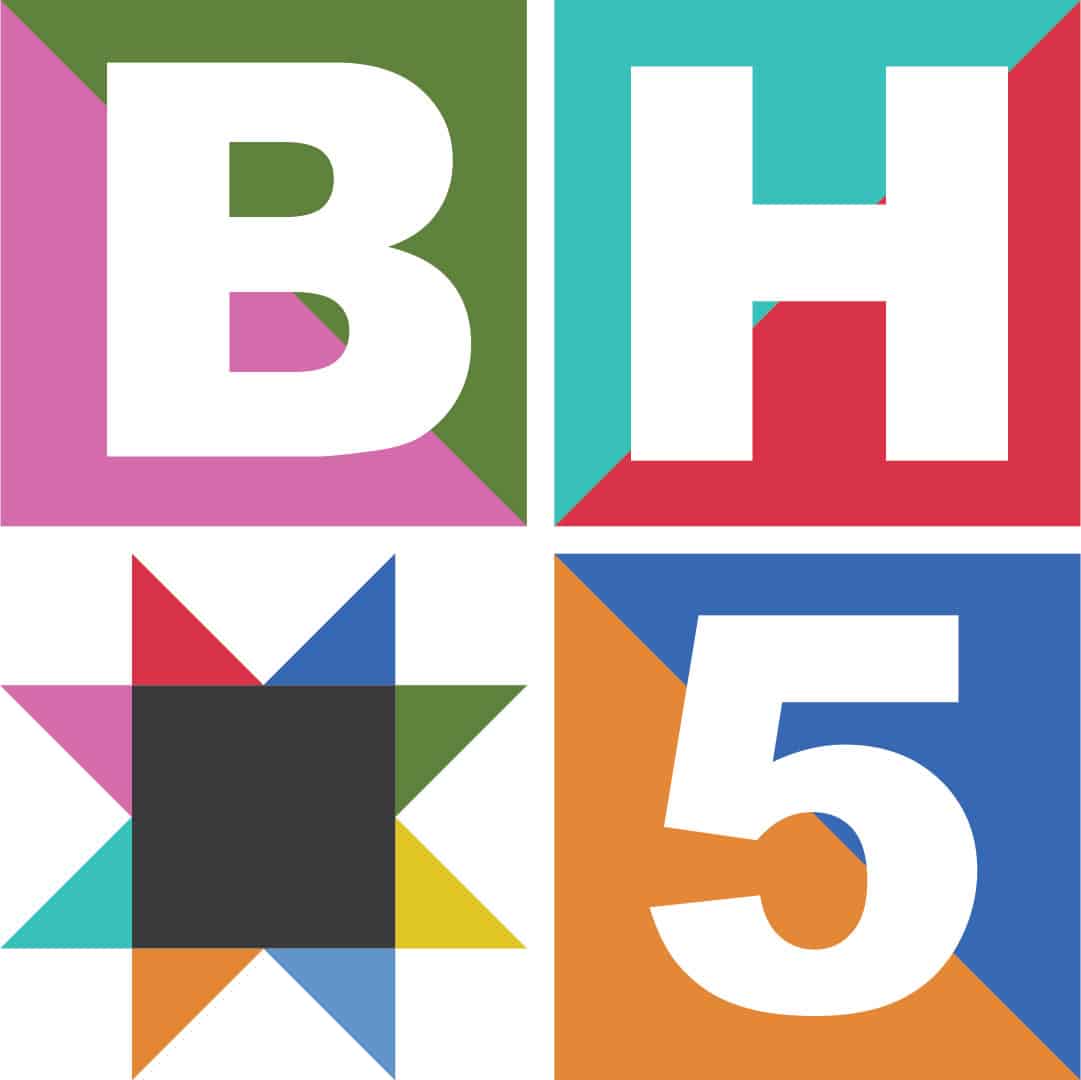 Happy quilting!