Hello, friends! I'm excited to share two blocks for our sew along today as we really wanted to get this quilt along finished up by the end of the year. So today I'll share the Home for the Holidays Sampler Blocks 10 & 11. Next week I'll share two bonus blocks, and then on the final Wednesday of the year I'll share the assembly instructions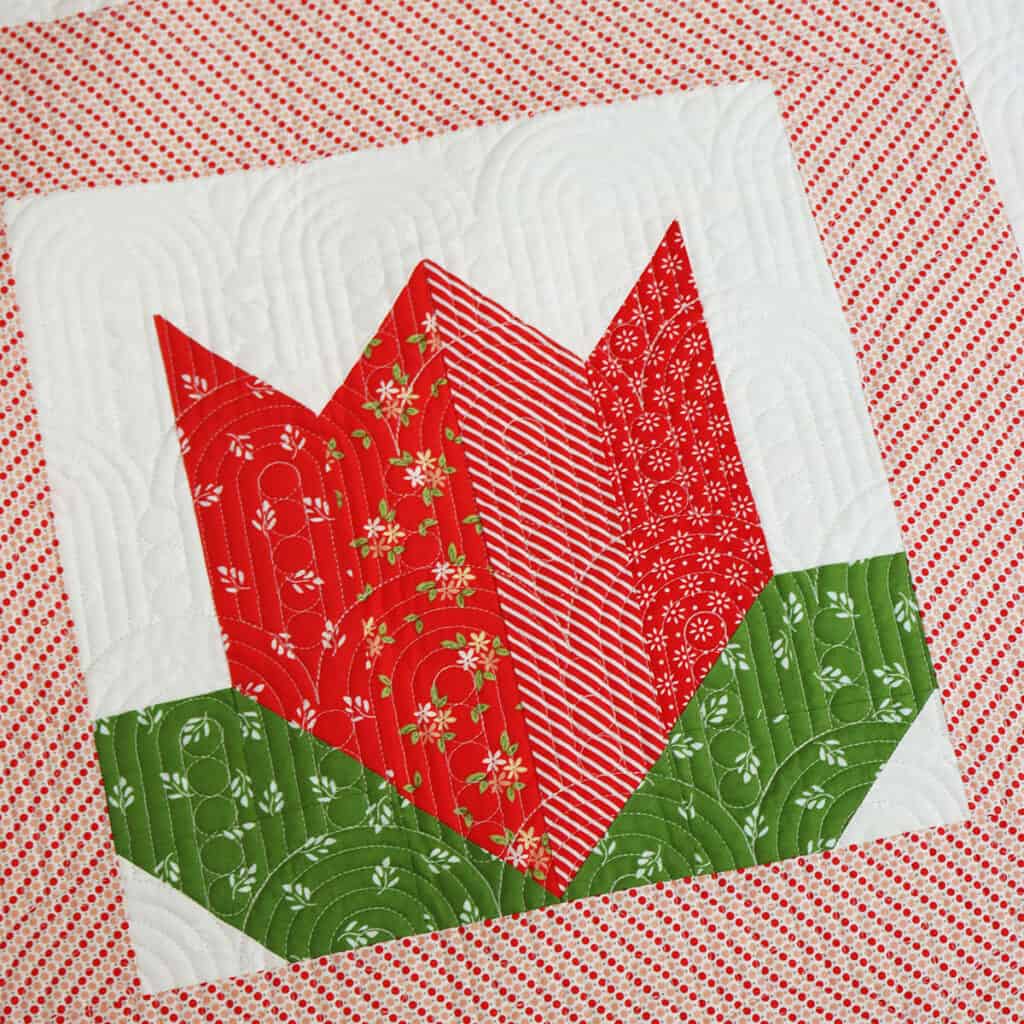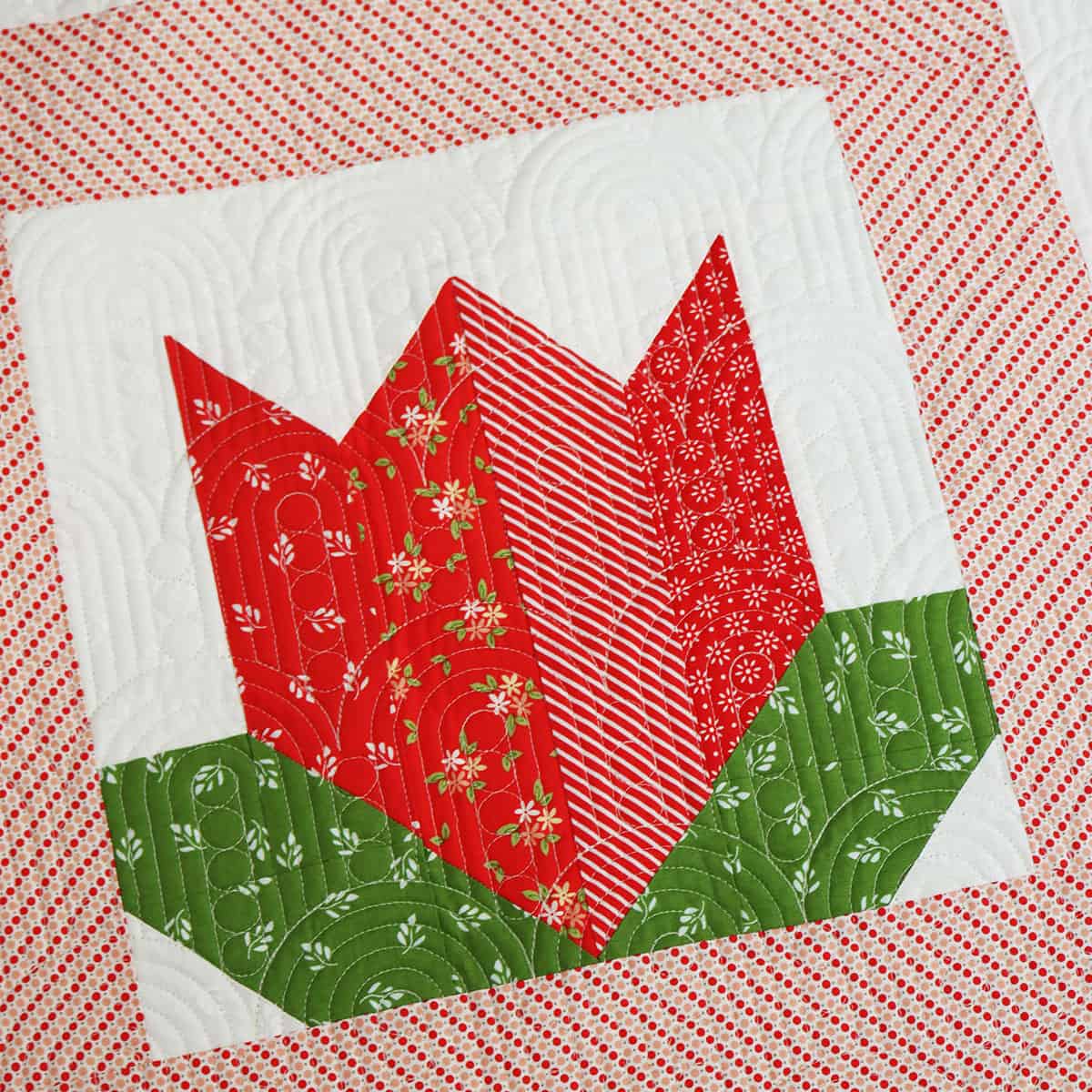 Home for the Holidays Sampler Blocks 10 & 11
Block 10 & 11 Details
This week's block patterns both come from Chelsi's Poinsettia quilt in our book. We both love 9-patches and decided it would be fun to have a separate 9-patch block for our sampler along with a flower block. Chelsi's block is pictured above, and mine is pictured below. You can see that we did a couple of things differently. Chelsi surrounded her flower with four rectangles of the Emma dots while I added a green stripe border to the bottom of my flower.
And for the 9-patch units I used several different yellows, but Chelsi used a variety of different colors for an even more scrappy look. There are lots of possibilities!
Go here to download this week's PDF pattern or click on the button below!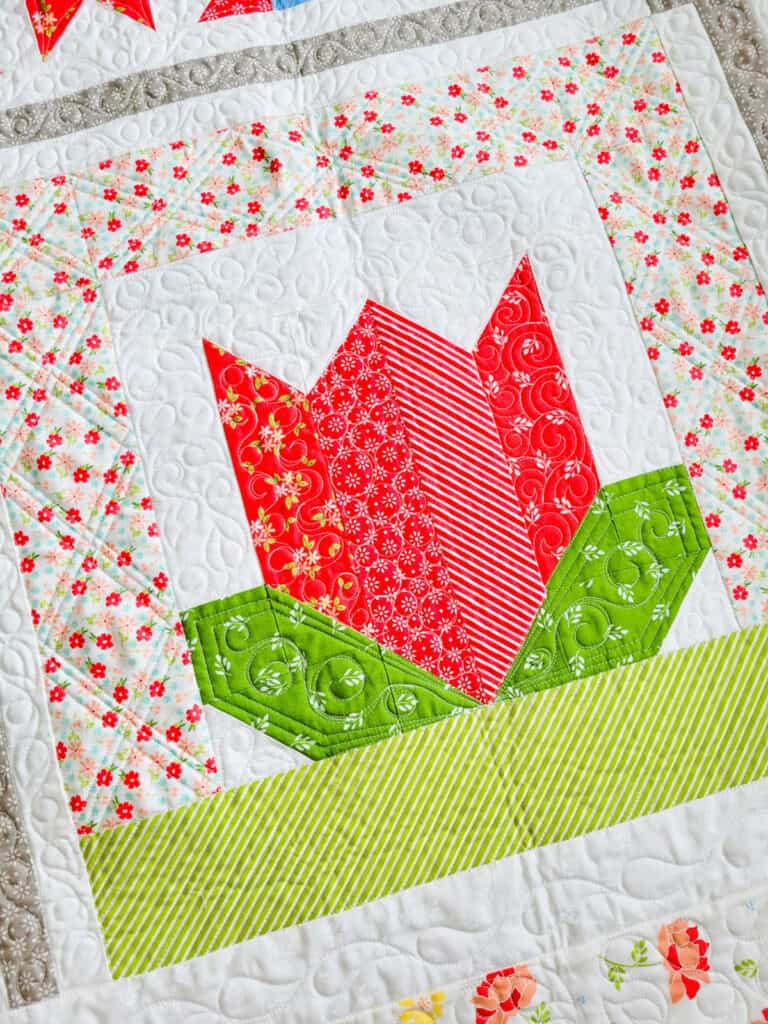 Home for the Holidays Sew Along Links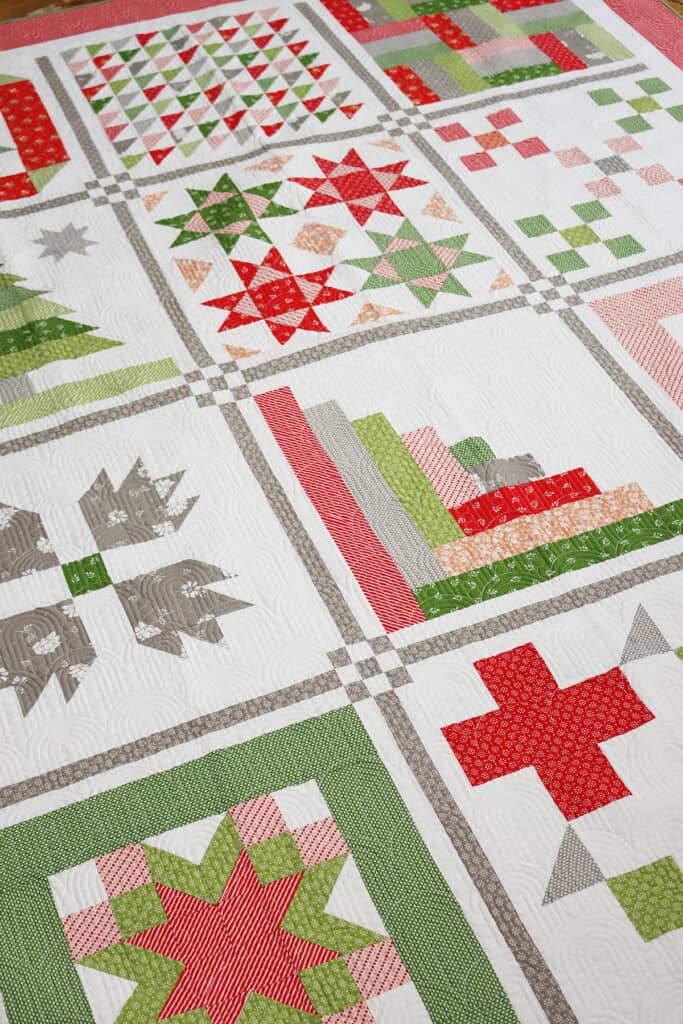 Block 10 & 11 Video
Watch this week's block video above or go here to watch it on our YouTube channel. This week's video features Chelsi sharing these blocks before they were quilted and me sharing both quilts and tips after quilting.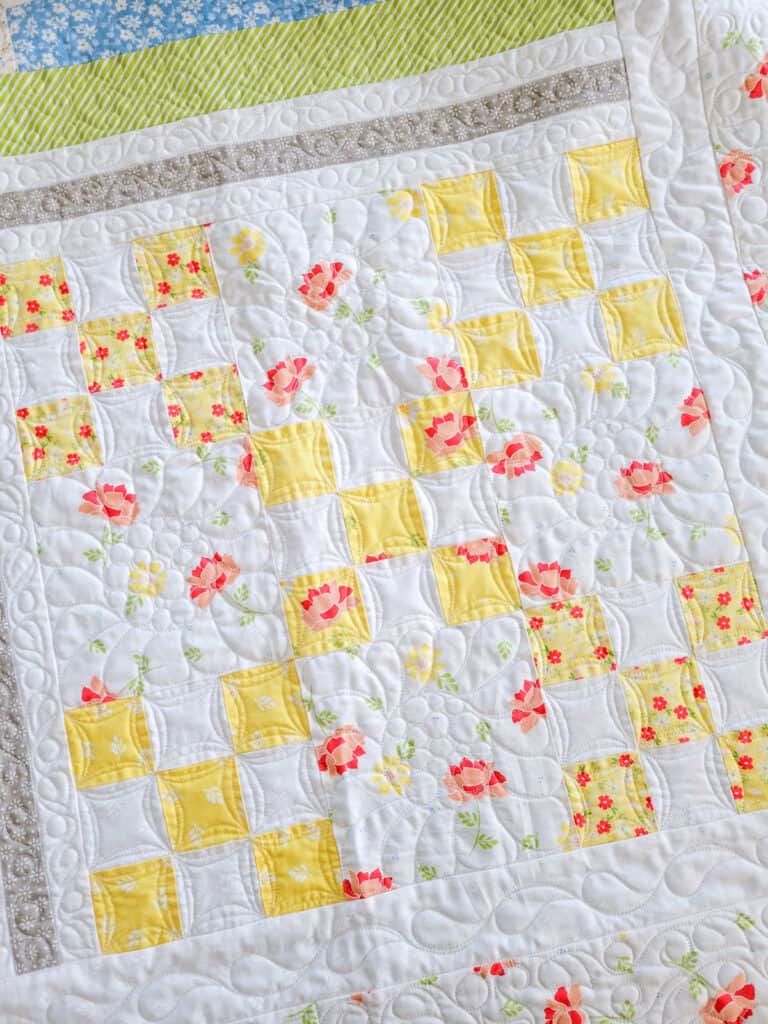 Next Week's Blocks
Next week we will be sharing patterns for the two bonus blocks: a Scrappy Log Cabin block and a delightful Friendship Star block.
Thanks so much for sewing along with our Home for the Holidays Sampler, and we hope to see you at today's YouTube Livestream at 1:00 p.m. PST (4:00 p.m. EST).
Happy quilting!