Hello, friends! I'm super excited to be able to give you all of the details about our upcoming Home for the Holidays Sampler Sew Along featuring our Home for the Holidays book. We've created two beautiful quilts based on blocks from the book with a couple of bonus blocks added in. You will be able to choose your favorite twelve blocks and create your own heirloom sampler quilt this fall.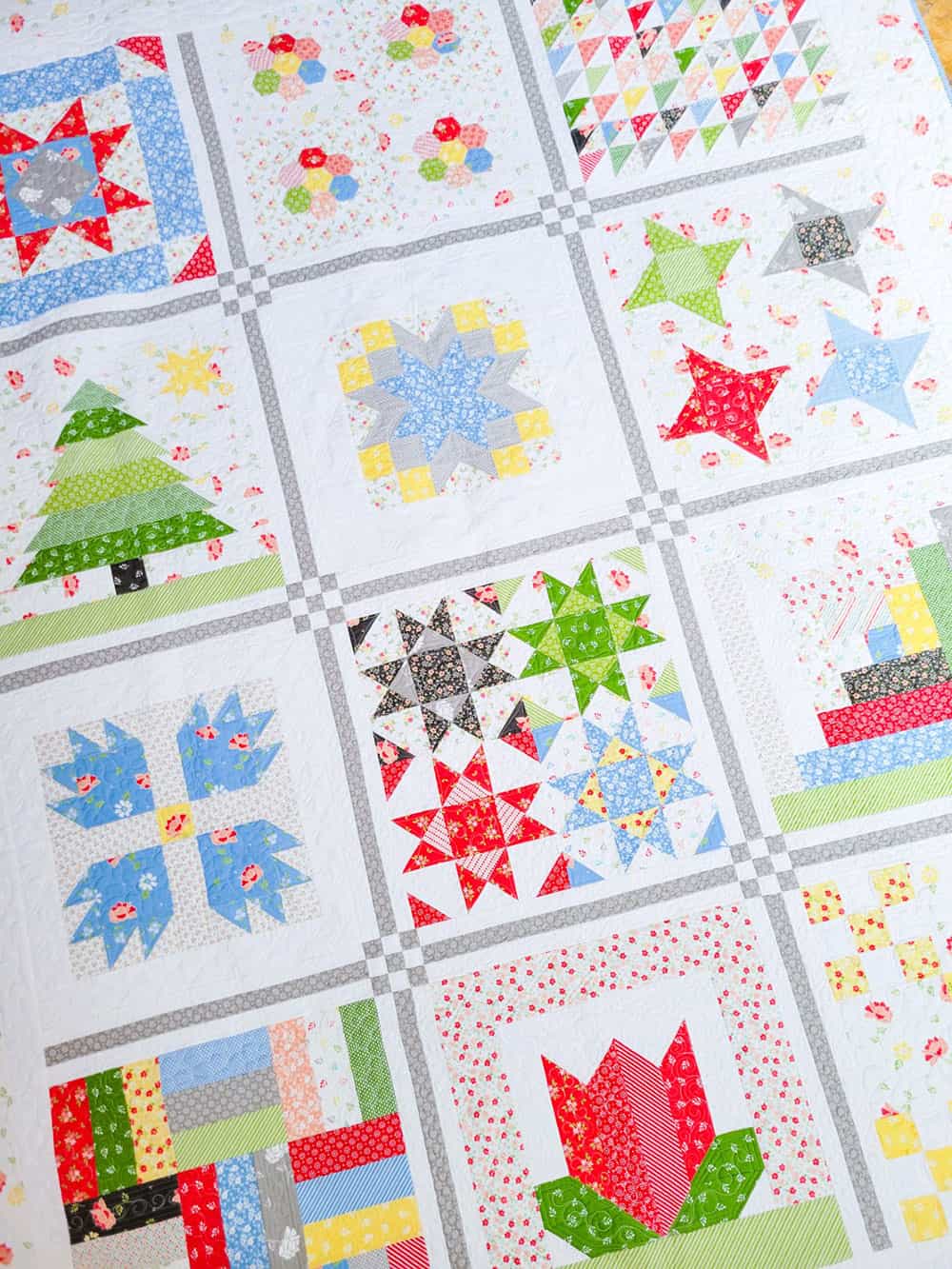 Home for the Holidays Sampler Details
Sampler Quilt Information
I sewed my version of the sampler using our Emma collection. I used all of the prints included in the collection and absolutely love how my quilt turned out. My friend Val Krueger did beautiful custom quilting on my sampler. Chelsi also used the Emma collection for her Christmas version of the sampler and had a fun all-over quilting pattern done by Marion Bott. It's really fun to see our two different versions. The finished quilt is 72.5″ x 93.5″ but you can easily make it a bit smaller by leaving off the outer border–or adjust the borders as needed for your preferred size.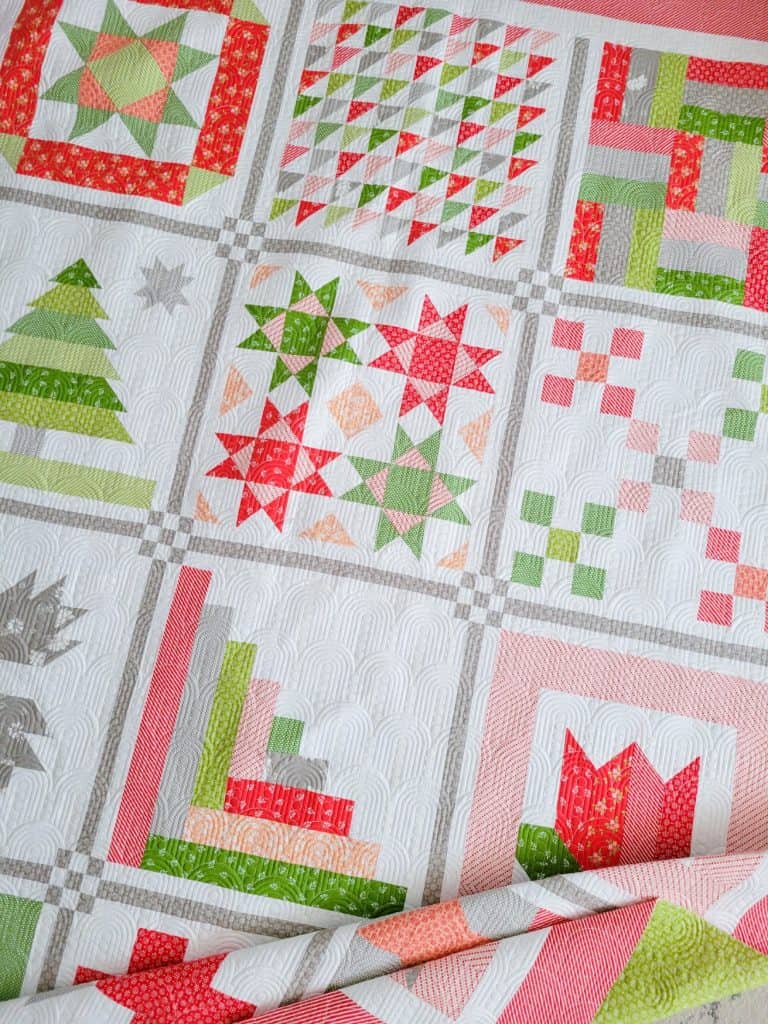 Home for the Holidays Sampler Video
Watch our short video above or go here to watch it on our YouTube channel. You'll see both quilts in the video and also be able to hear all of the details from Chelsi and me.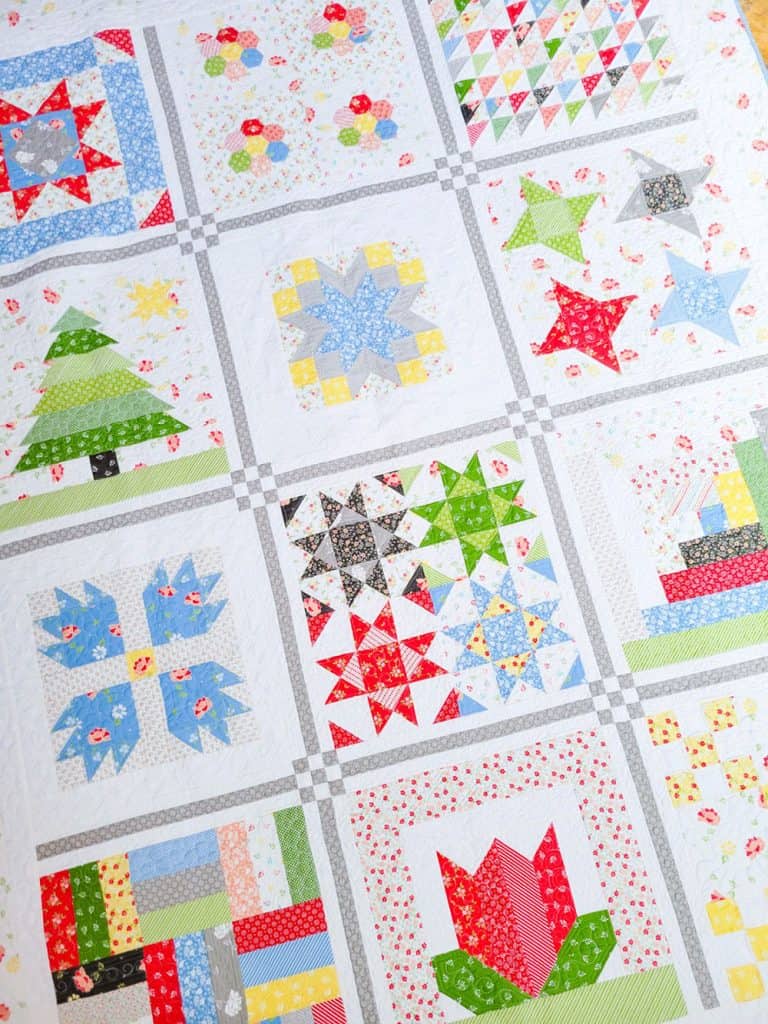 Sampler Fabric Requirements PDF
We've created a PDF with the fabric requirements for both versions of our sampler quilt. Fabric requirements do vary slightly if you are planning to make a Christmas version or other two to three color version. Click here to download the fabric requirements PDF or click the button below.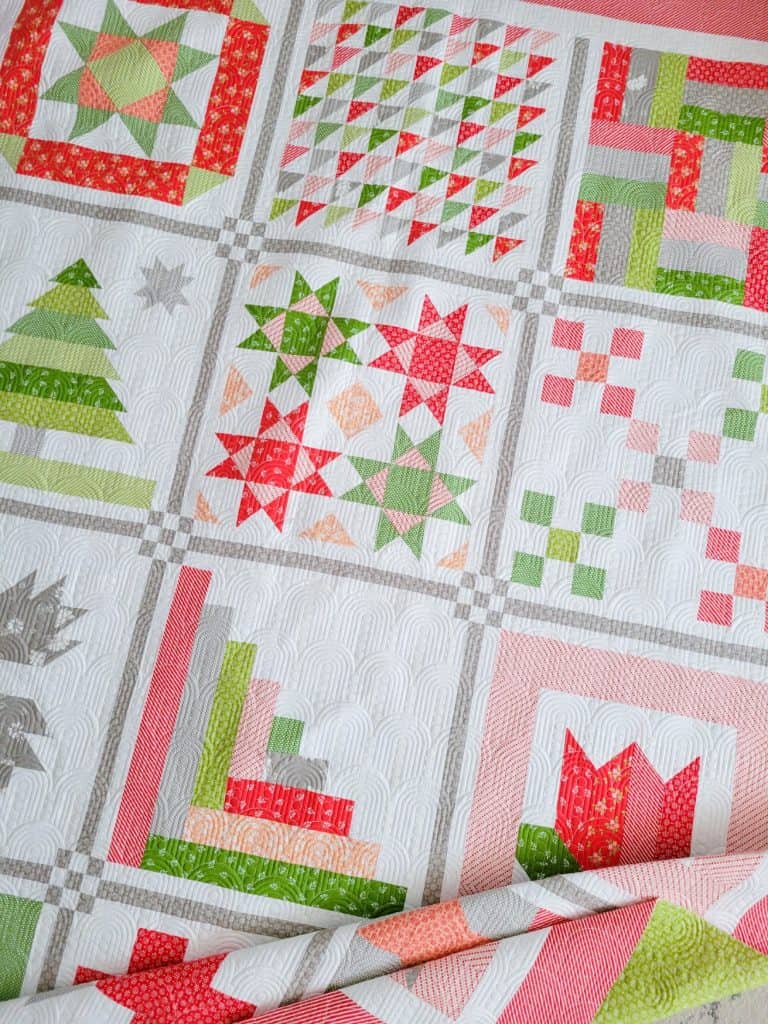 Sampler Sew Along Details
Find all of the details for the Sampler Sew Along below:
First, you will need a copy of the Home for the Holidays book to sew along. Your local quilt shop may have it and it is also available here on Amazon.
And you can get a signed copy of our book here.
We will start the sew along this fall when the Emma fabric collection ships. We are anticipating an October start date but will keep you posted if anything changes with that.
Finally, if you missed my original post on the Home for the Holidays book, you can find it here.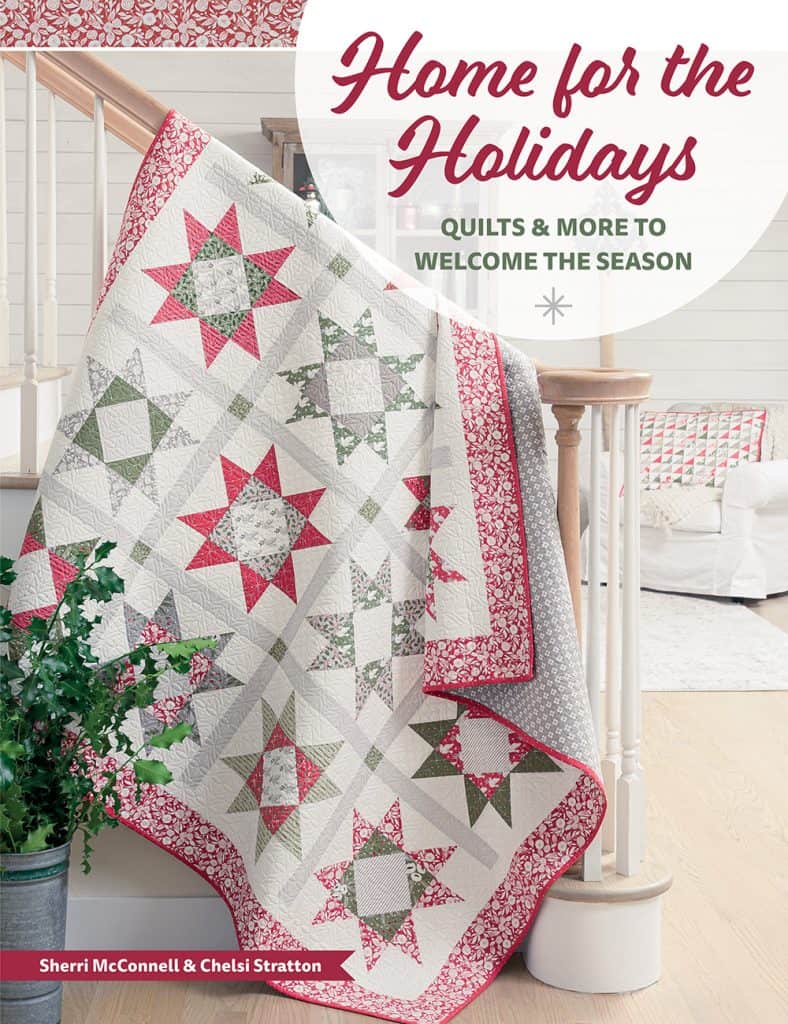 Thanks so much for stopping by to learn about our Home for the Holidays Sampler Quilt and Sew Along. Happy quilting!