Hello, friends! Today I'm sharing the Home for the Holidays Sampler Block 7. This block is the Bear Paw Block from the Mistletoe Quilt designed by Chelsi! This is a fast and fun block to make. And there are lots of ways to lay out the fabrics and colors for your own individual look!
Home for the Holidays Sampler Block 7
Block 7 Tips
I love that Chelsi designed a Bear Paw quilt for our book, because my great-great grandmother Emma (who the fabric collection is named after) also made a Bear Paw quilt! Chelsi used the grey floral with a green center and an all-white background and block border. I had fun using two blue floral prints for the block along with a yellow center, the multi-colored daisies for my block background, and a tone-on-tone white border.
This is a simple block to put together–perfect for a busy week this week if you are celebrating Thanksgiving in the United States! Download this week's PDF here or click the button below.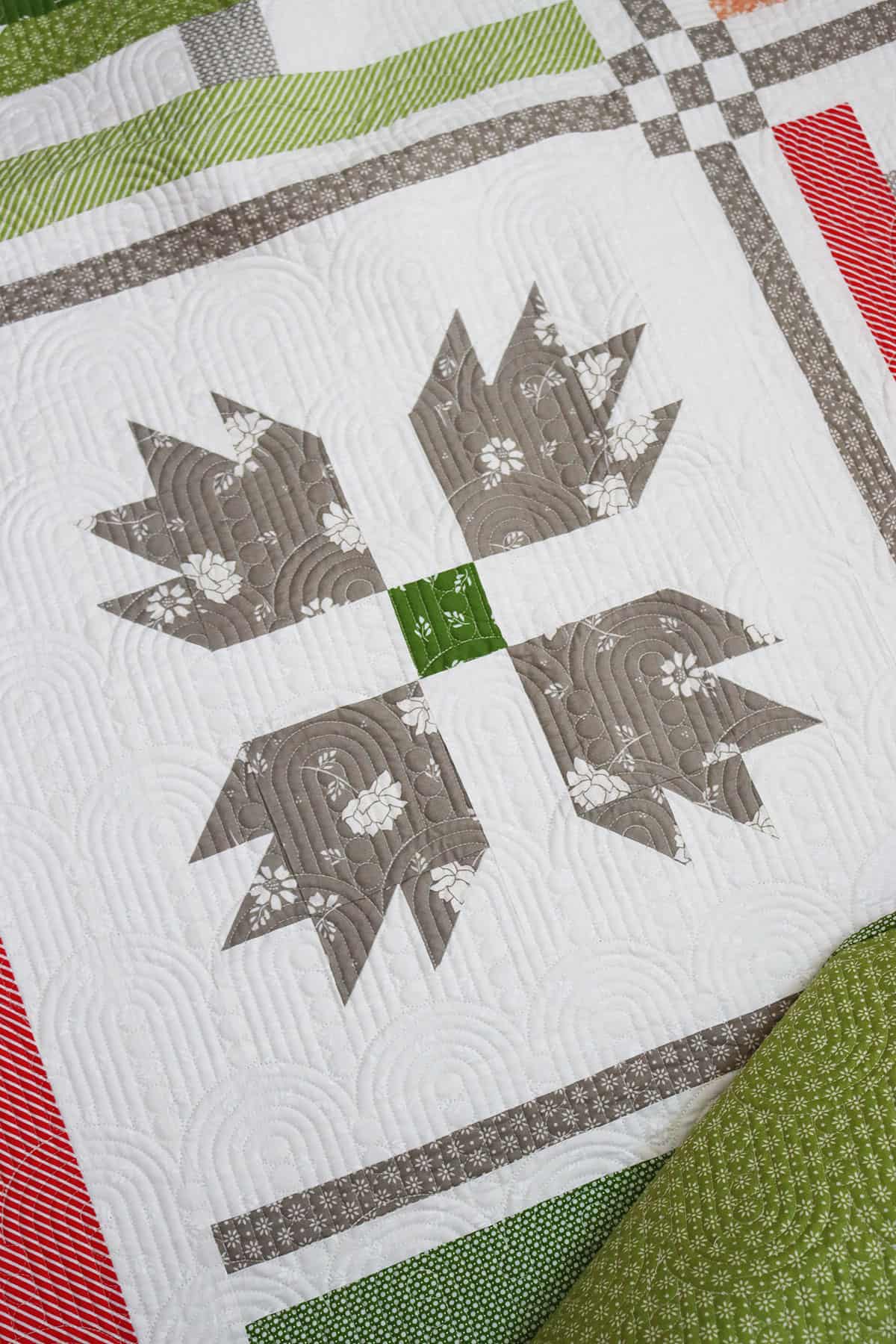 Home for the Holidays Sew Along Links
Block 7 Video
Watch this week's block video above or go here to watch on our YouTube channel. This is one of Chelsi's quilt blocks from our sampler and book, and she shares block details.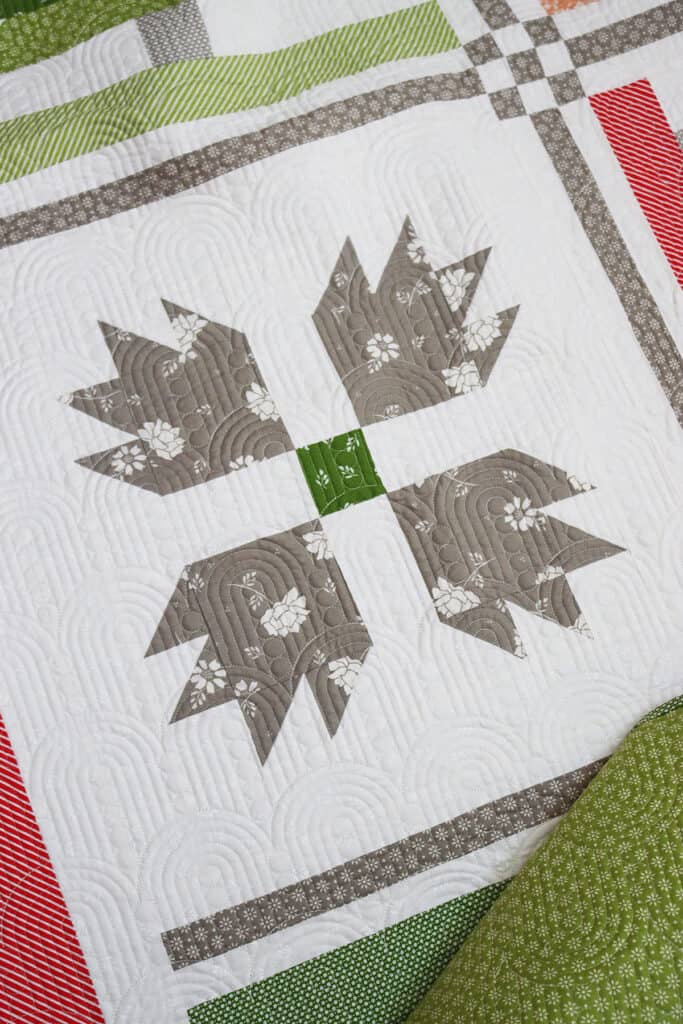 Next Week's Block
Finally, be sure to stop by next week for the Home for the Holidays Sampler Block 7 which I will share on Wednesday, November 30th!
Happy quilting!