Hello, friends! Today I'm sharing the Home for the Holidays Sampler Block 5 which is the Crystal Sky Stars block from our Home for the Holidays book. In the book I used this block to make a delightful Christmas table runner along with some fun coasters. I loved using four blocks in completely different fabric color stories for this week's block. And be sure to notice the fun combinations Chelsi used in her version.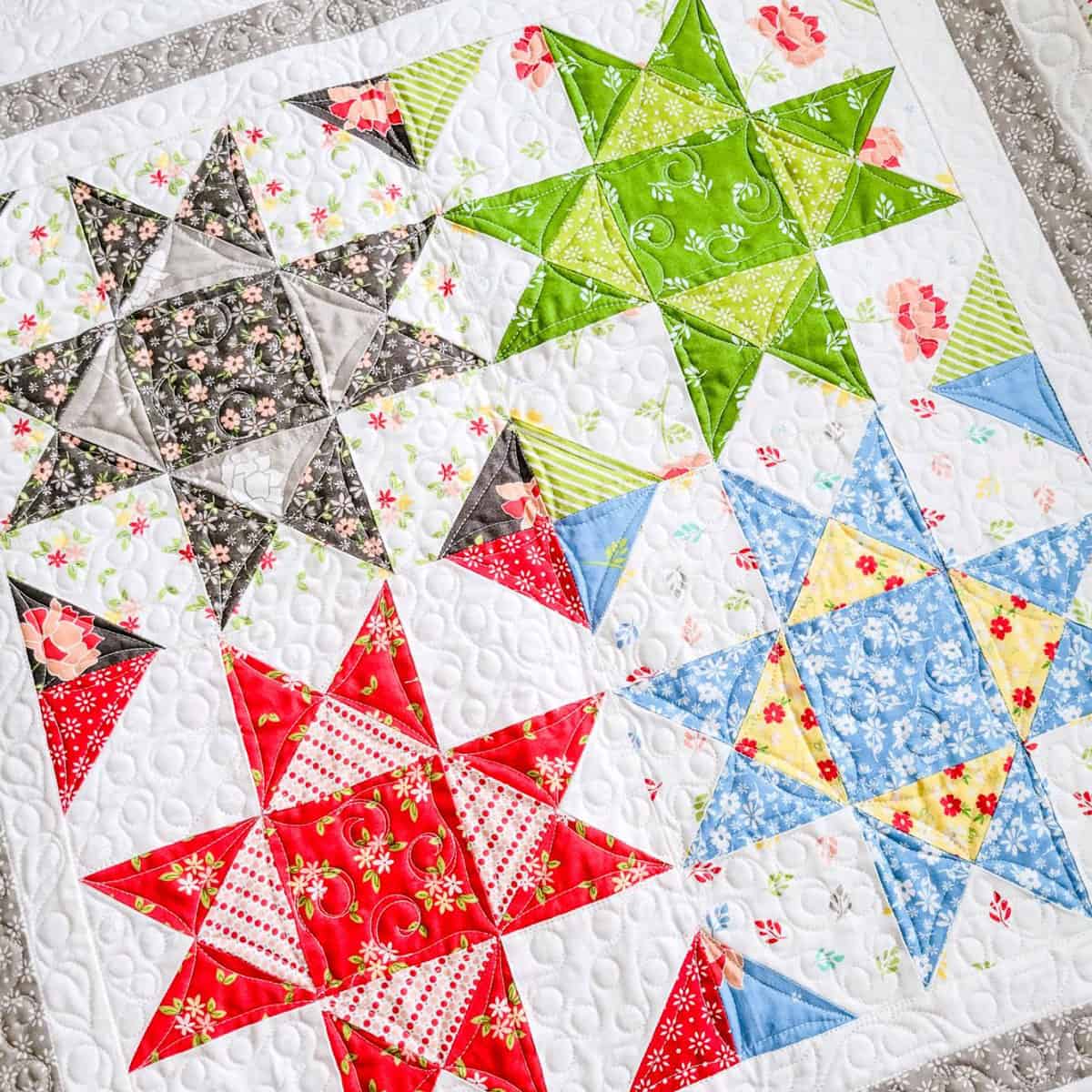 Home for the Holidays Sampler Block 5
Block 5 Tips
First, go here for this week's PDF (or click the button below). This week's block doesn't require any additional fabrics.
Be sure and watch the video to see the back of my block for pressing information.
Have fun with color combinations. Be sure to look at Chelsi's block coloring in her quilt.
Fabric pieces are cut slightly larger than needed to allow for trimming to the correct size.
Use the Mini Simple Folded Corners ruler for the outer easy corner triangle sections.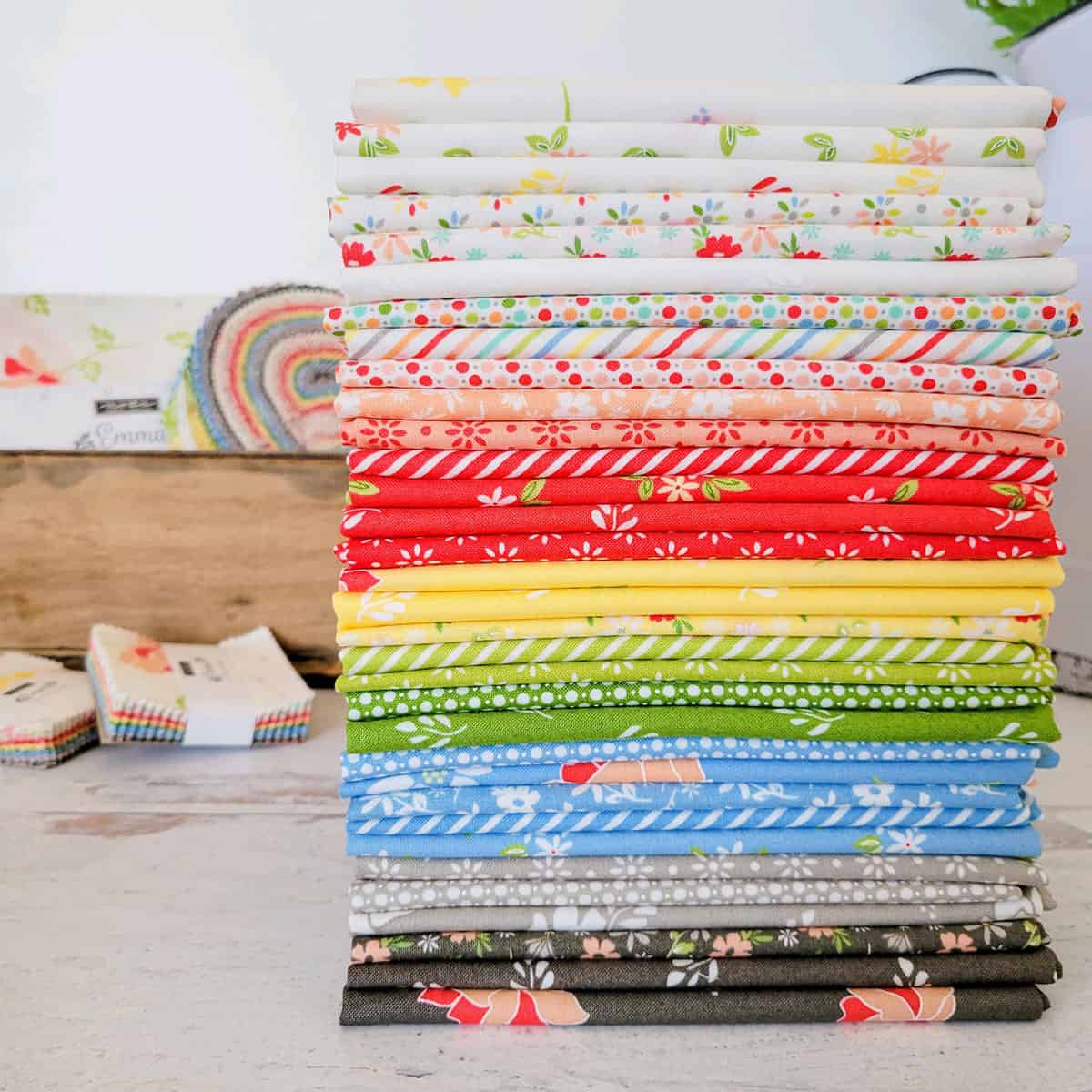 Home for the Holidays Sew Along Links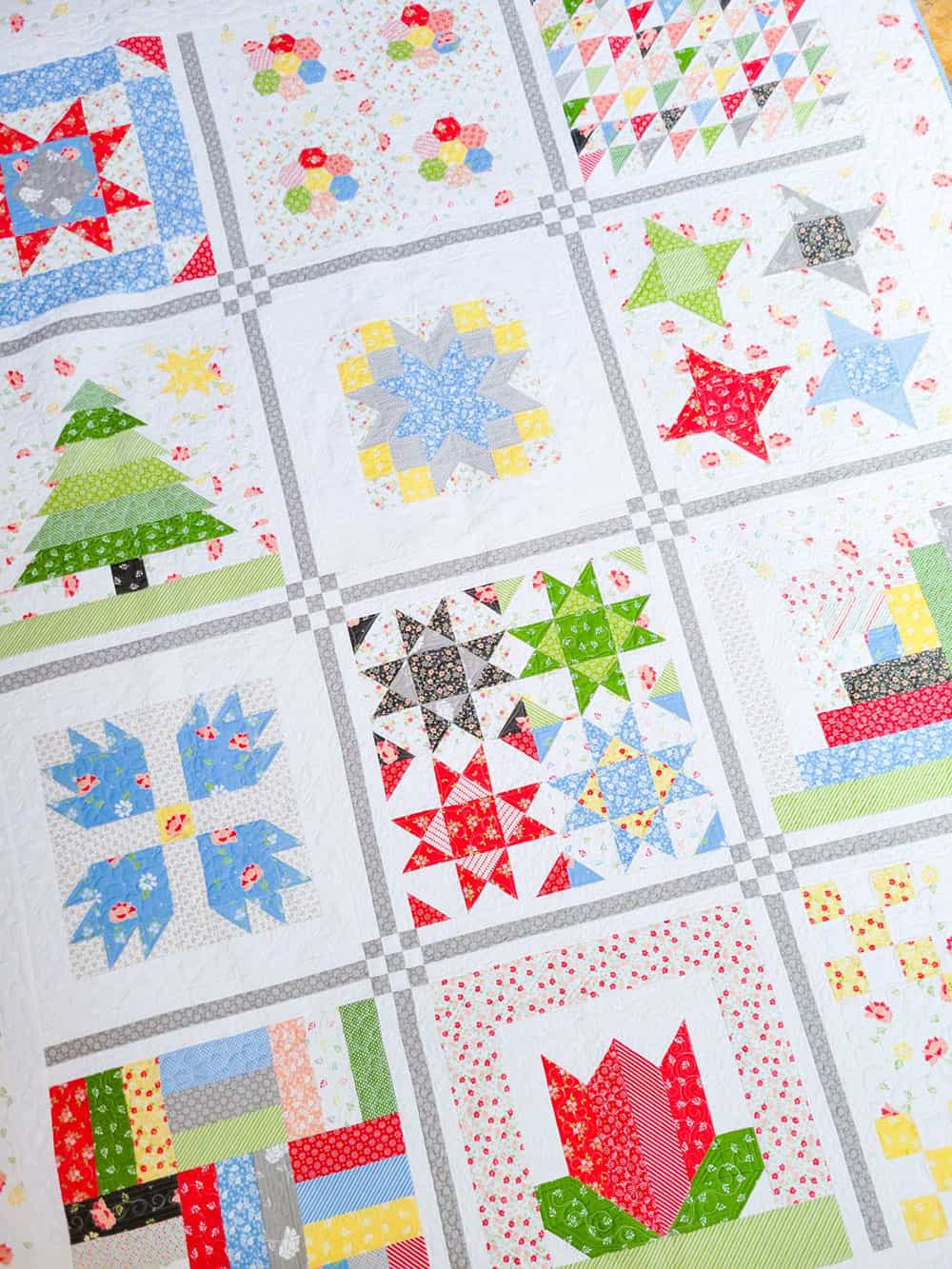 Block 5 Video
Watch this week's video above or go here to watch on our YouTube channel. You'll see this week's block close-up before I sewed it into my quilt and get tips and more.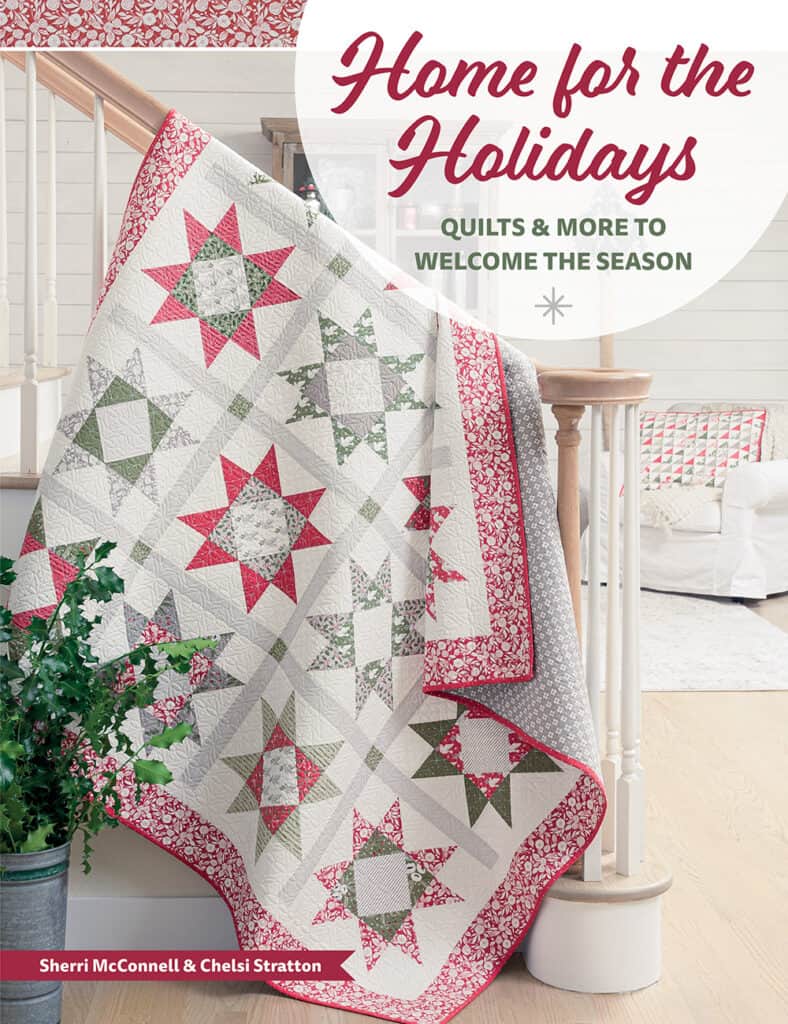 Next Week's Block
Be sure to stop by next Wednesday for another block in our Home for the Holidays Sampler Sew Along!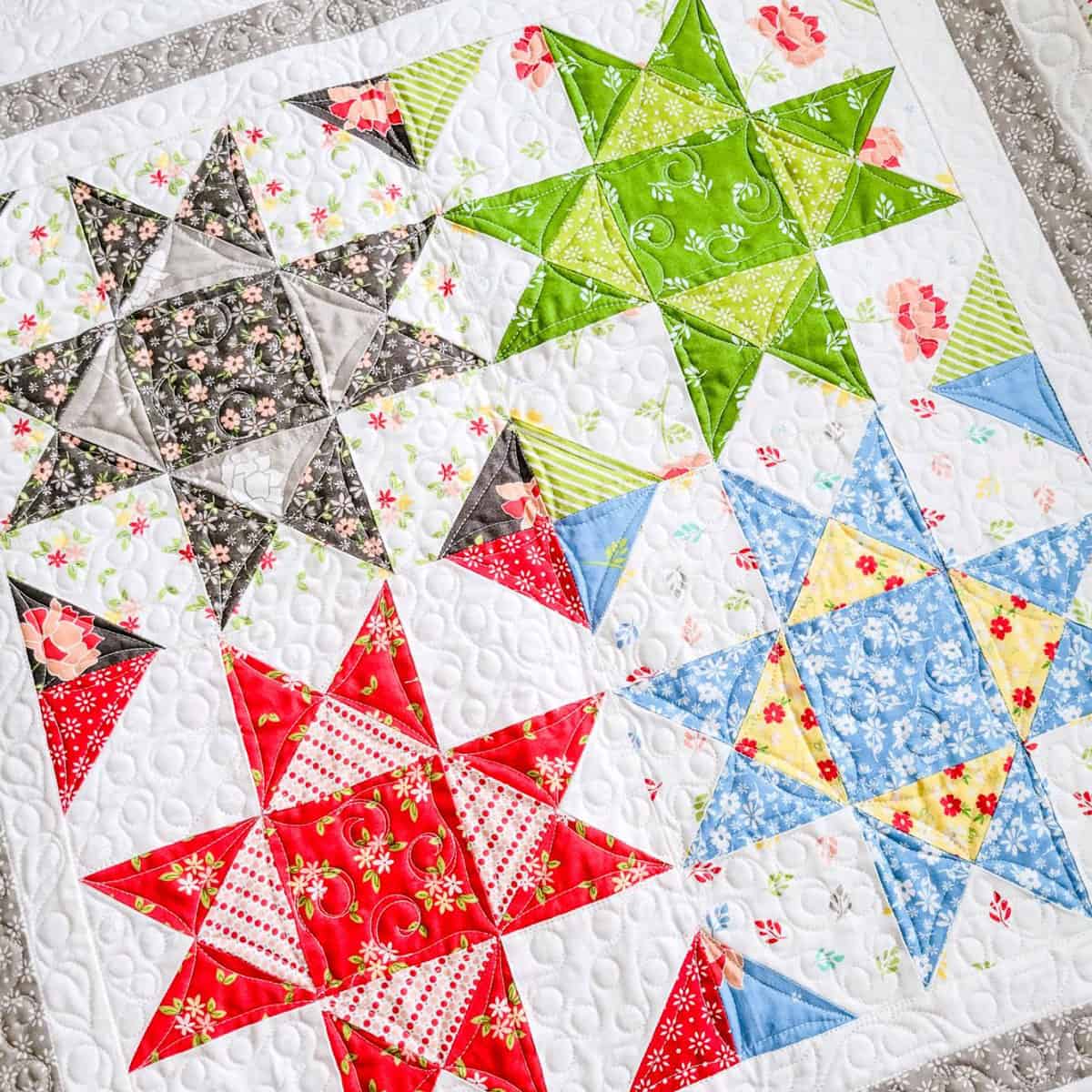 Happy quilting!