Hello, friends! Today I'm sharing the Home for the Holidays Sampler Block 8! First, I want to thank you for your patience last week when I forgot the PDF pattern link. It's available now on last week's post. I did email everyone on my list once I got it uploaded, but I realize some who are sewing along might not be on my list. Today's block is a fun and fast Rail Fence adaptation by Chelsi from her table topper in our book.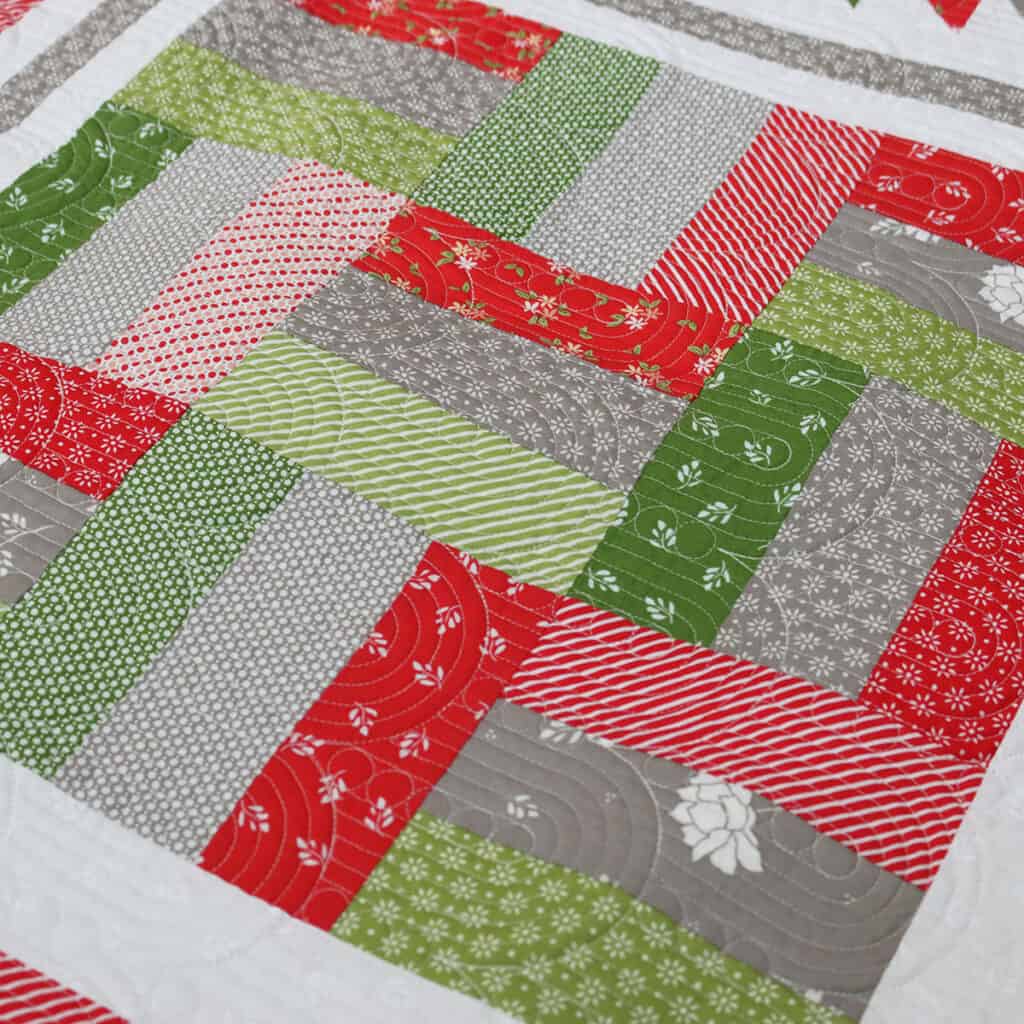 Home for the Holidays Sampler Block 8
Block 8 Tips
This week's block is a super simple one! Here are a few tips:
Use your scraps from previous blocks for the strips for this week's block.
You can put one color in the center of all of your strip sets as Chelsi did with the grey prints above.
Or you can mix and match as I did using a variety of prints and colors in all of the different positions.
Make sure your ¼″ seam allowance is accurate, and this block will be a snap!
Go here to download this week's PDF pattern (or click the button below).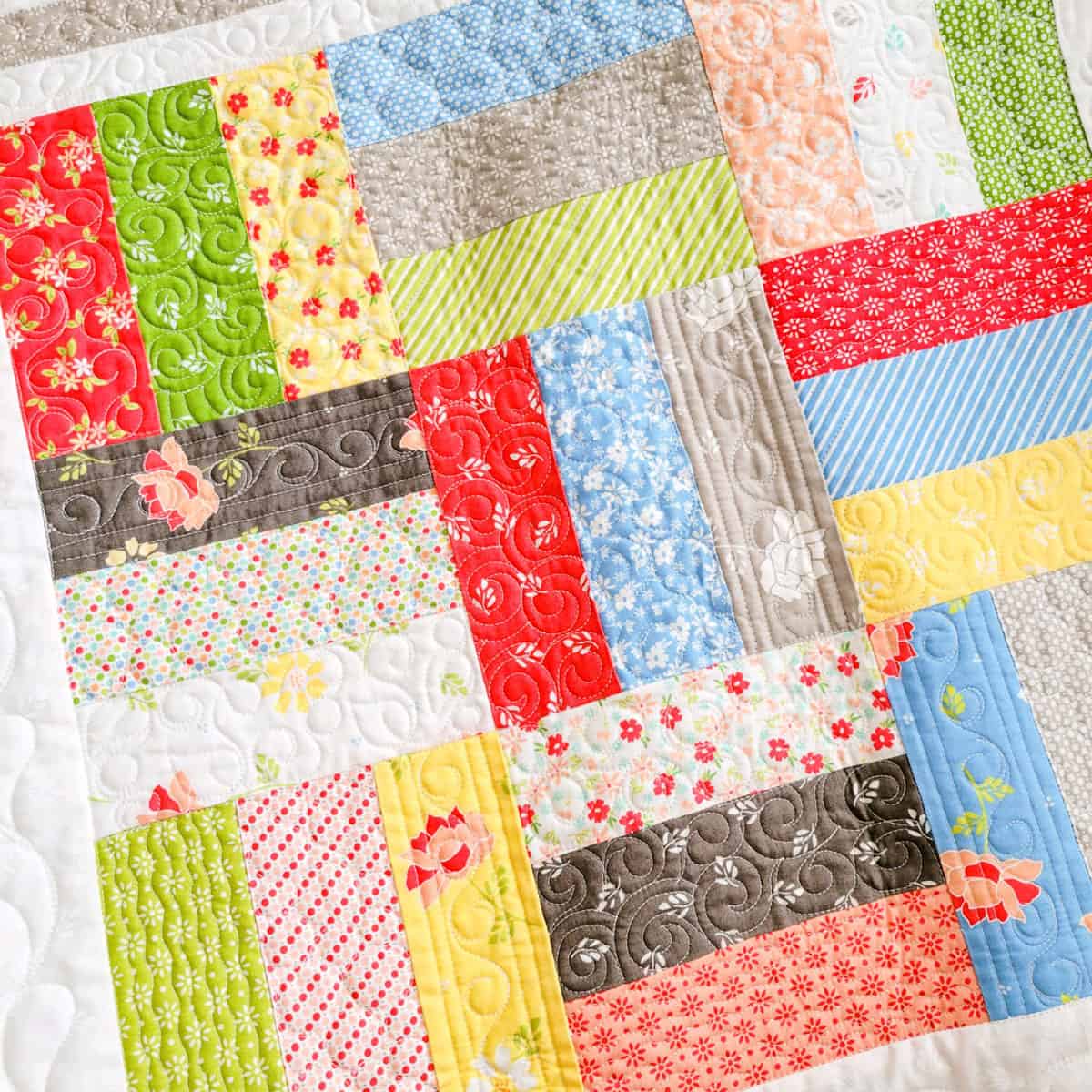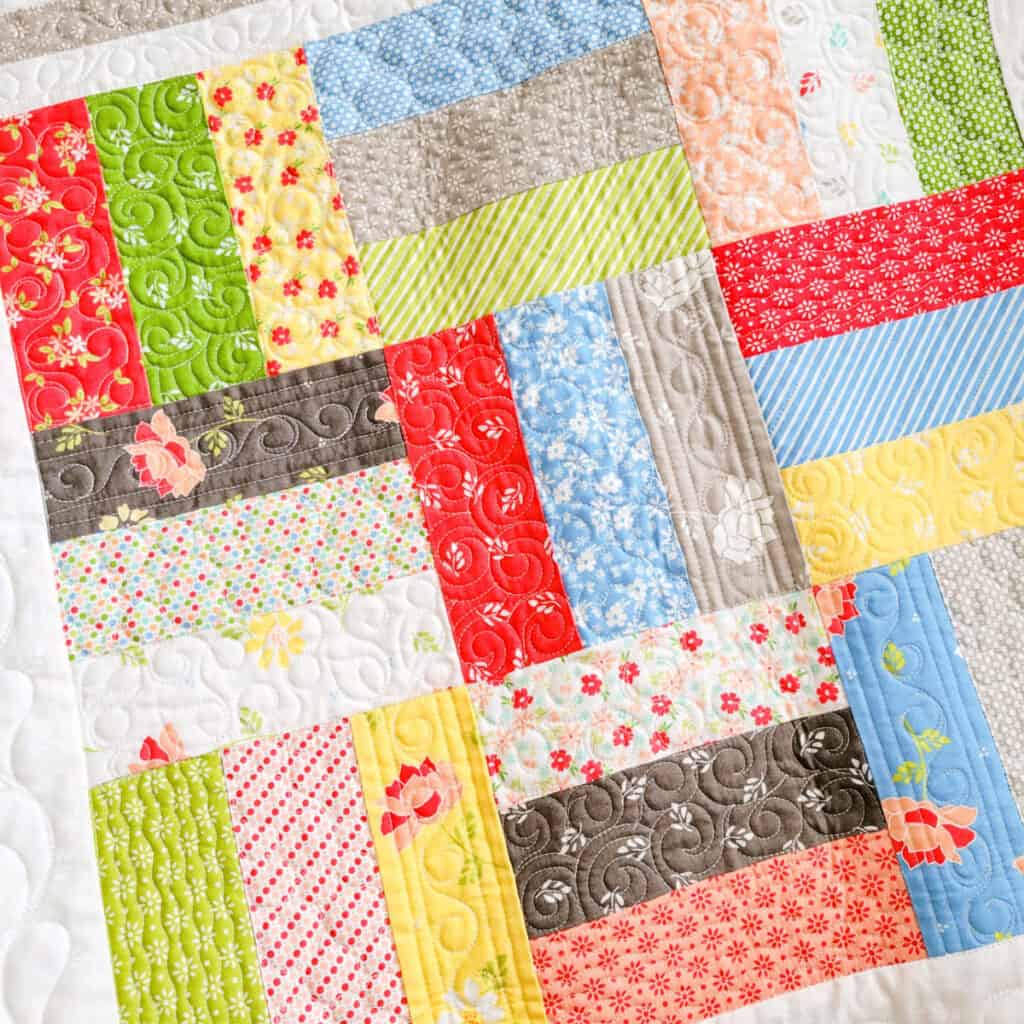 Home for the Holidays Sew Along Links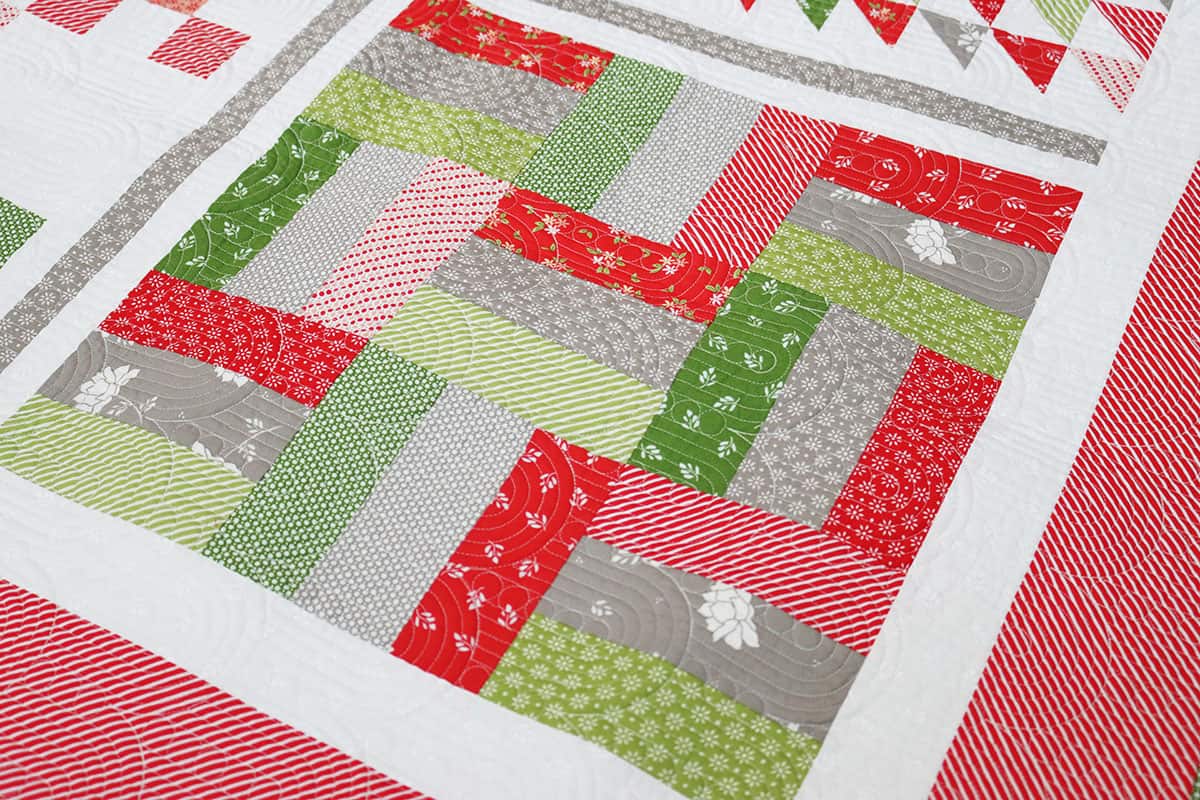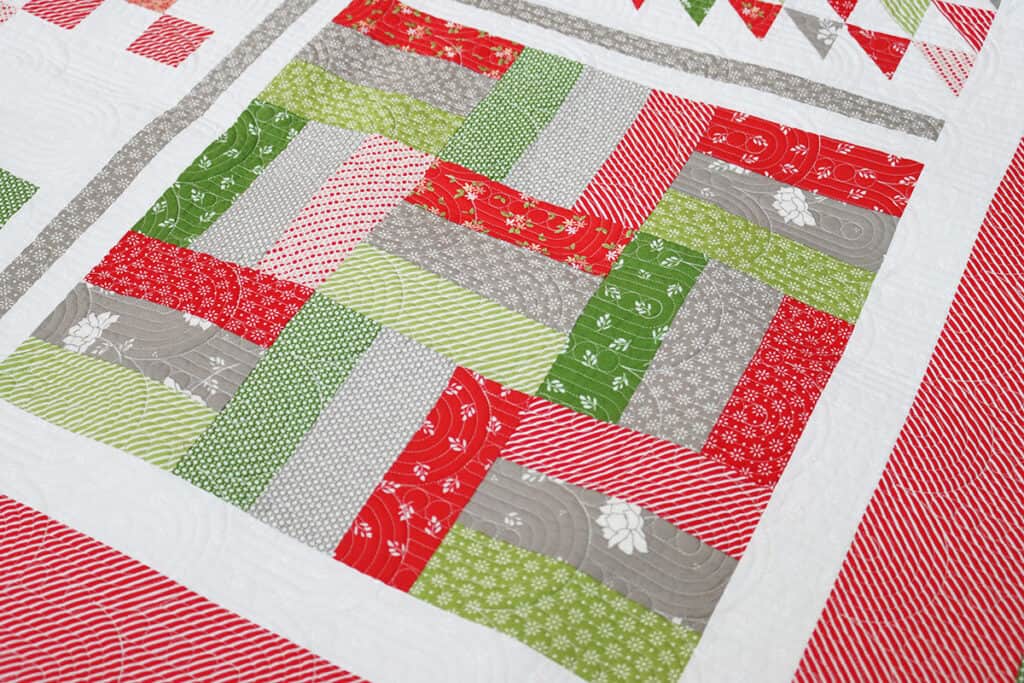 Block 8 Video
Watch this week's block video above or go here to watch on our YouTube channel. This is one of Chelsi's quilt blocks from our sampler and book, and she shares block details in the video.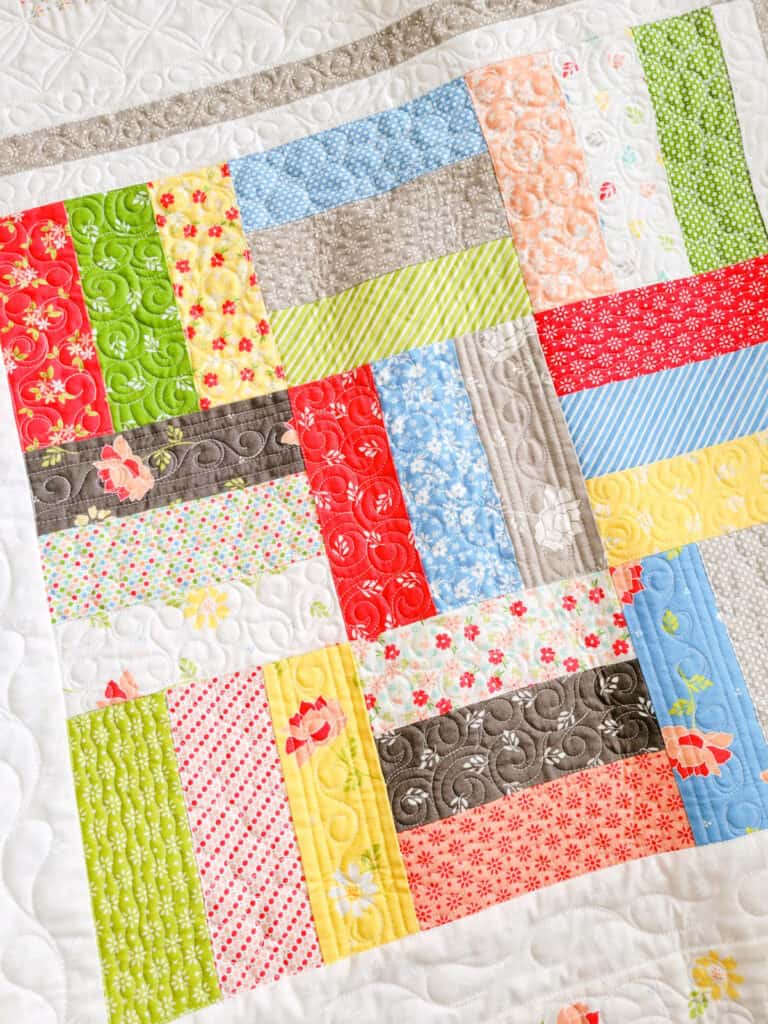 Next Week's Block
Finally, be sure to stop by next week for the Home for the Holidays Sampler Block 9 which I will share on Wednesday, December 7th!