Hello, friends! Today I'm sharing the Home for the Holidays Sampler Block 4 with tips, a video, and the PDF with directions for using our Home for the Holidays book for this week's block. Plus, keep reading to the end of the post for my free monthly calendar page for November.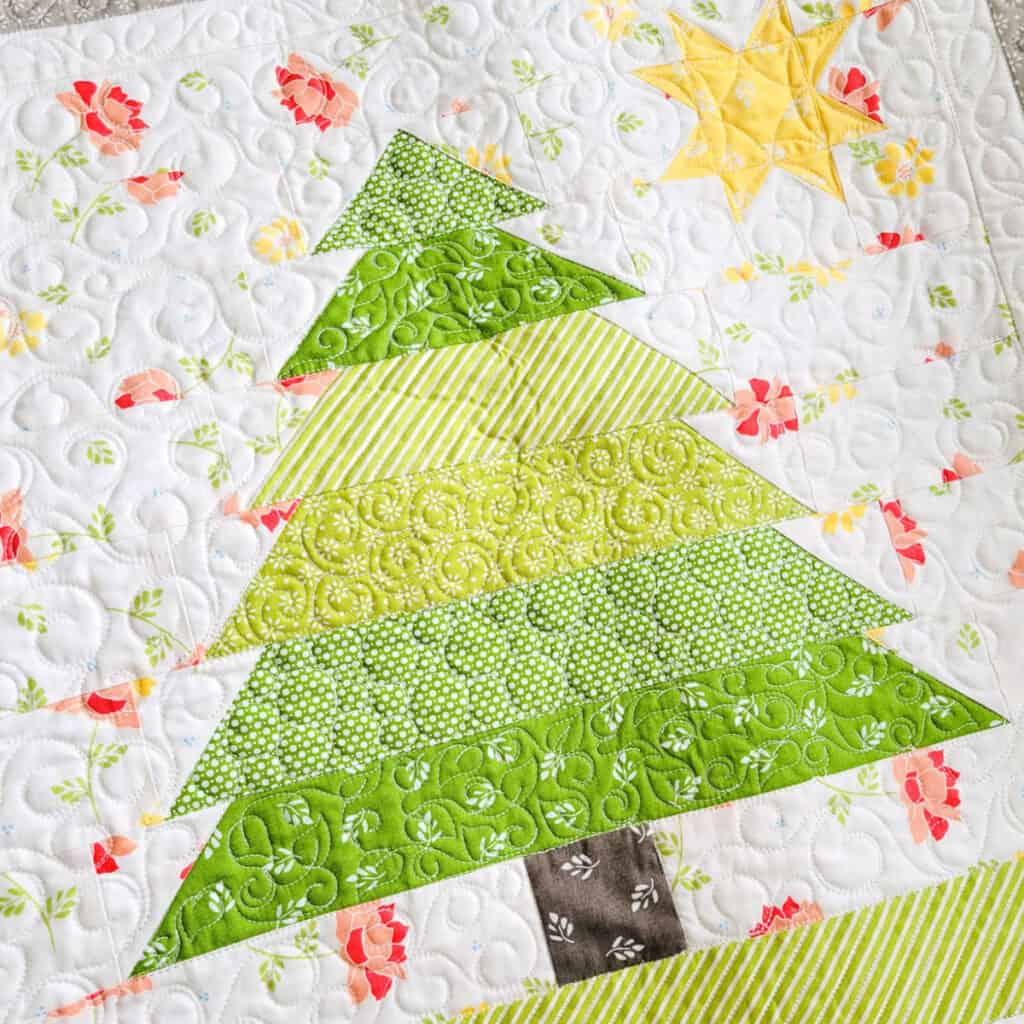 Home for the Holidays Sampler Block 4
Block 4 Tips
You have a lot of fun options with this week's block pattern:
First, go here to download this week's PDF or click on the button below.
Next, piece your tree with five different green prints–or use just one fabric for all of the branches.
Chelsi used the same fabric for her trunk and star while I used two different prints.
I also used a floral print for my background while Chelsi used a solid white.
You'll also notice that we both added a green print at the base of our trees while in the book sample this section uses the background fabric.
I used the Mini Simple Folded Corners Ruler when piecing my tree block 🙂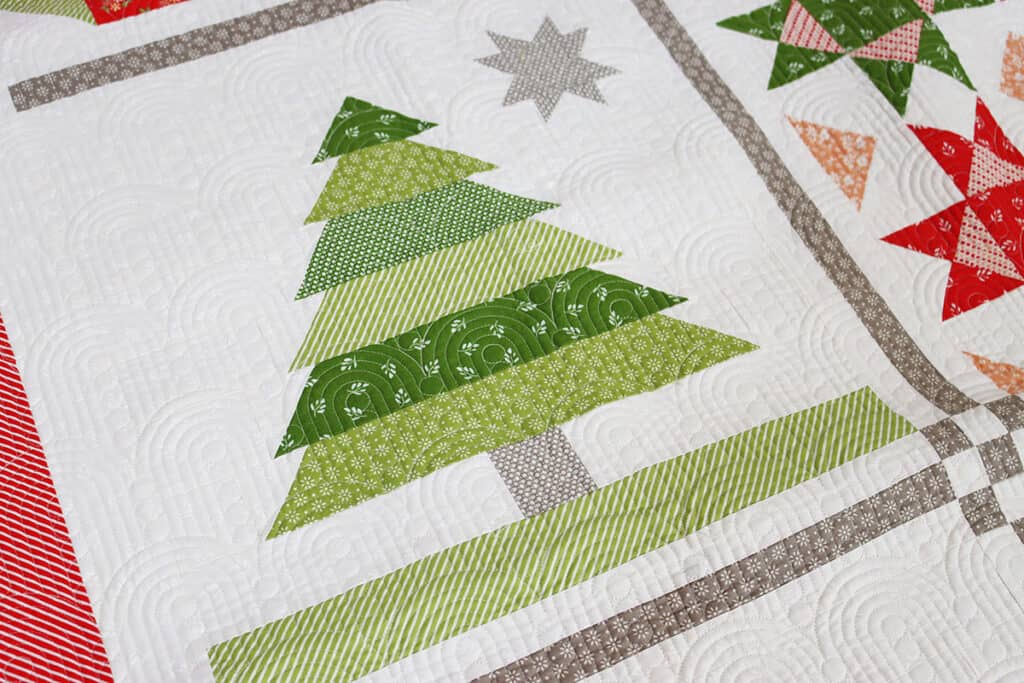 Home for the Holidays Sew Along Links
Block 4 Video
Watch this week's Sampler Block video above or go here to watch it on our YouTube channel. In the video you'll be able to see the block back for pressing information and hear from Chelsi about this block which is from one of her designs in the book.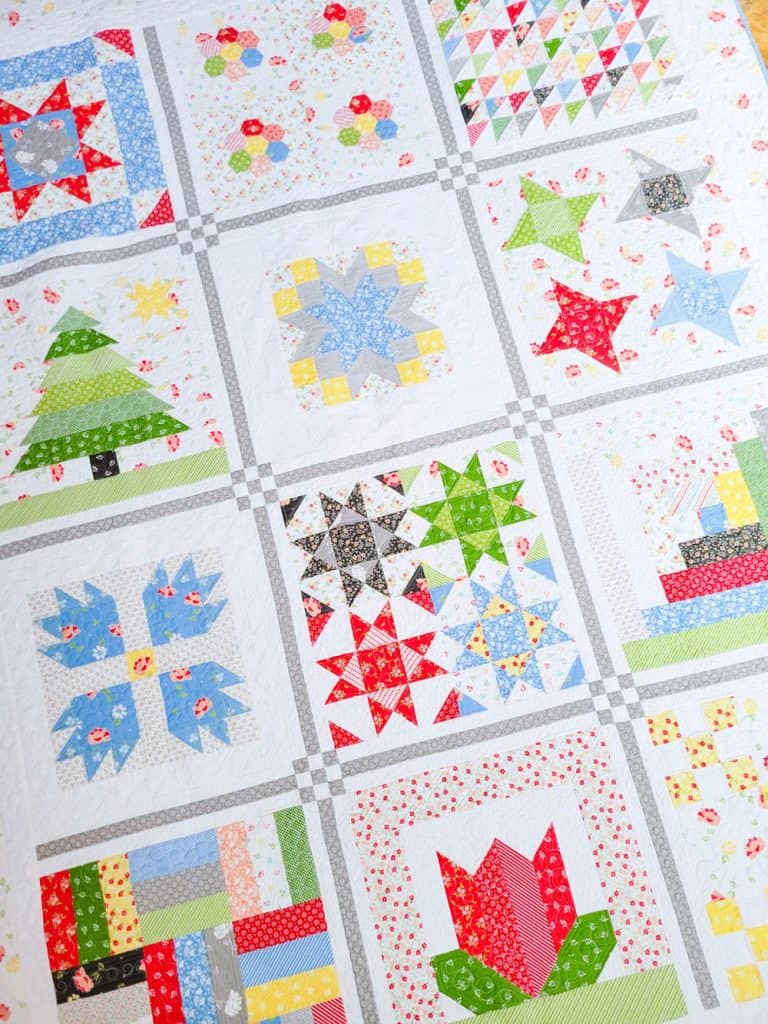 Free November Calendar Page
It's November (can you believe it)?! And I have my free November calendar page PDF available to download here. The calendar page shows our video share dates and has space for you to write notes and more.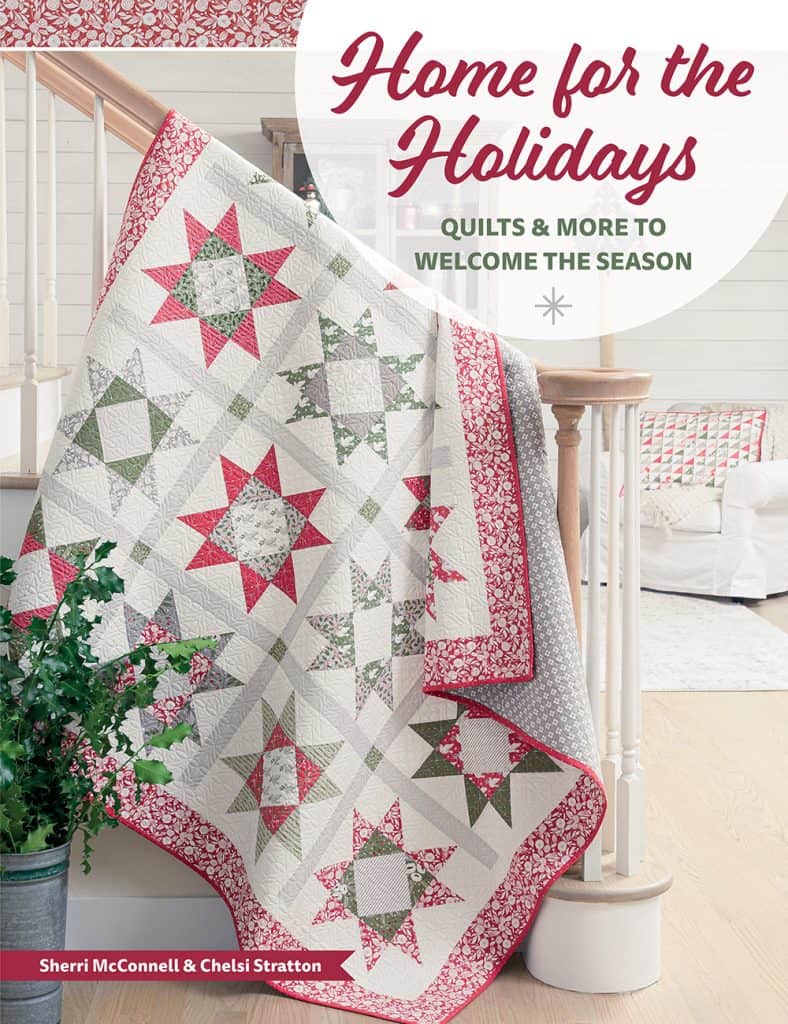 Next Week's Block
Be sure to stop by next Wednesday for Block 5 in the Home for the Holidays Sampler Sew Along. Next week's block is from one of my patterns, and I'll be sharing tips and more in the block video then. Happy quilting!