Hello, friends! Welcome to the Home for the Holidays Sampler Sew Along Block 1. We are so excited that the Emma fabrics have shipped so we can begin our much anticipated sew along. We'll be sharing blocks each Wednesday from now through the end of the year so that you'll be able to have this quilt all ready to use for the new year. Chelsi and I have also filmed a video for each week–taking turns depending on whose quilt or project from the book the block is based on.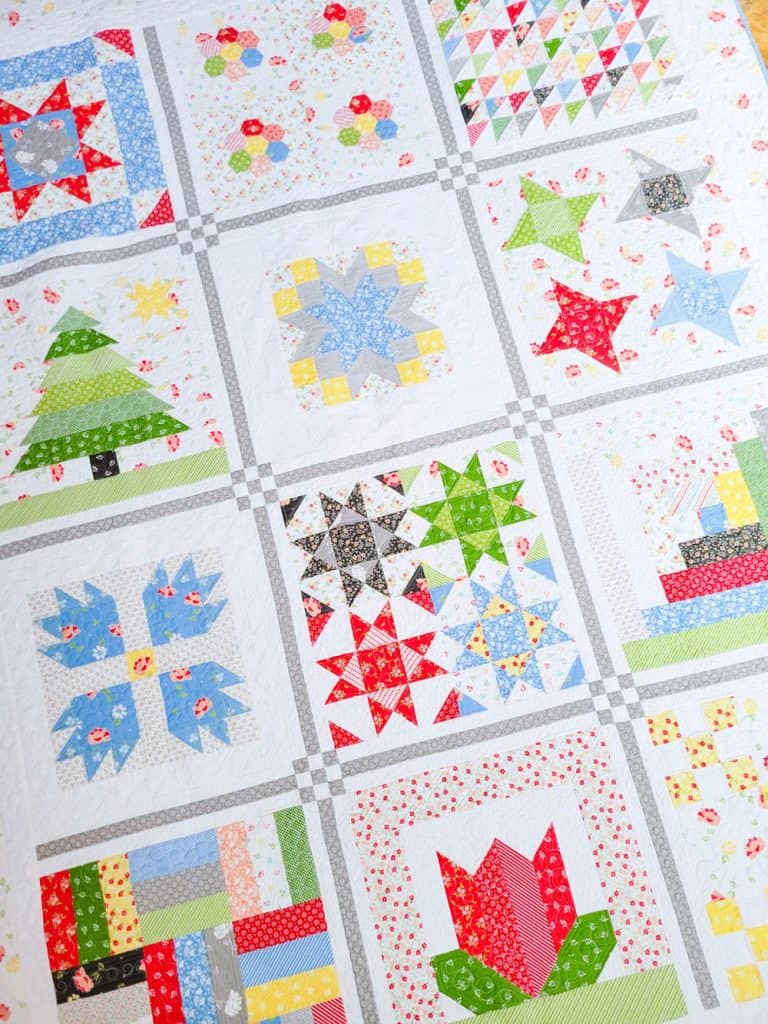 Home for the Holidays Sampler Sew Along Block 1
Our first block for the sew along will be the Christmas Eve Lap Quilt Star. This block comes from the cover quilt of our book. You will be making one block as shown in the book, and you'll need some additional fabrics for the block border as shown in our quilts. All of the information is available on the free PDF download available below. You'll also find information for getting started if you don't yet have the fabric requirement PDF.
Sampler PDF + Tips
Here are some tips for this week's block: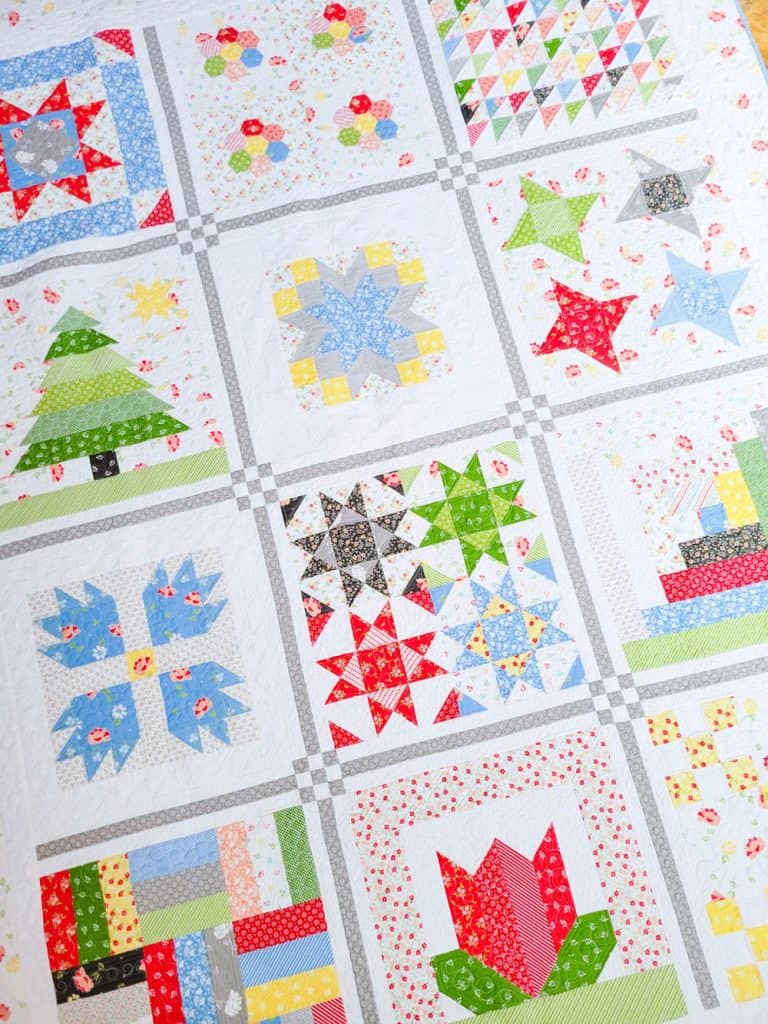 Home for the Holidays Sampler Video
Watch the block one sew along video above or go here to watch on your YouTube channel. You'll be able to get details on pressing, tips, and also see the block and quilt close up.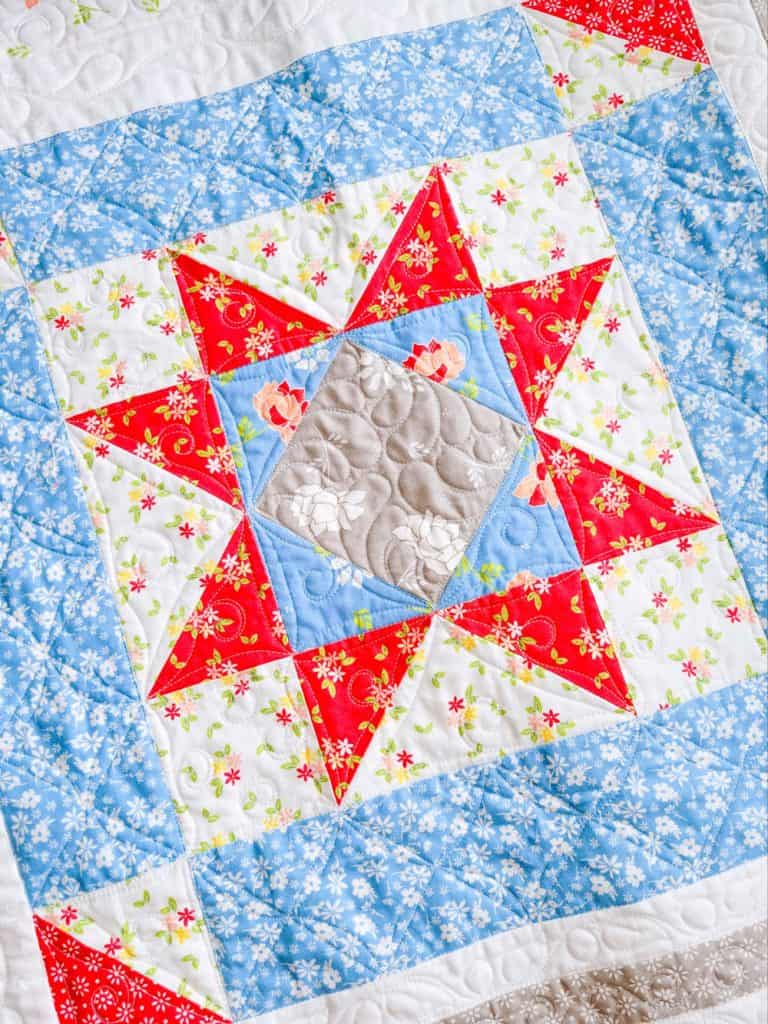 Sherri's Sampler Block 1
Above is a close-up photo of my block. The beautiful custom quilting was done by my friend Val Krueger. I love this combination of fabrics, too!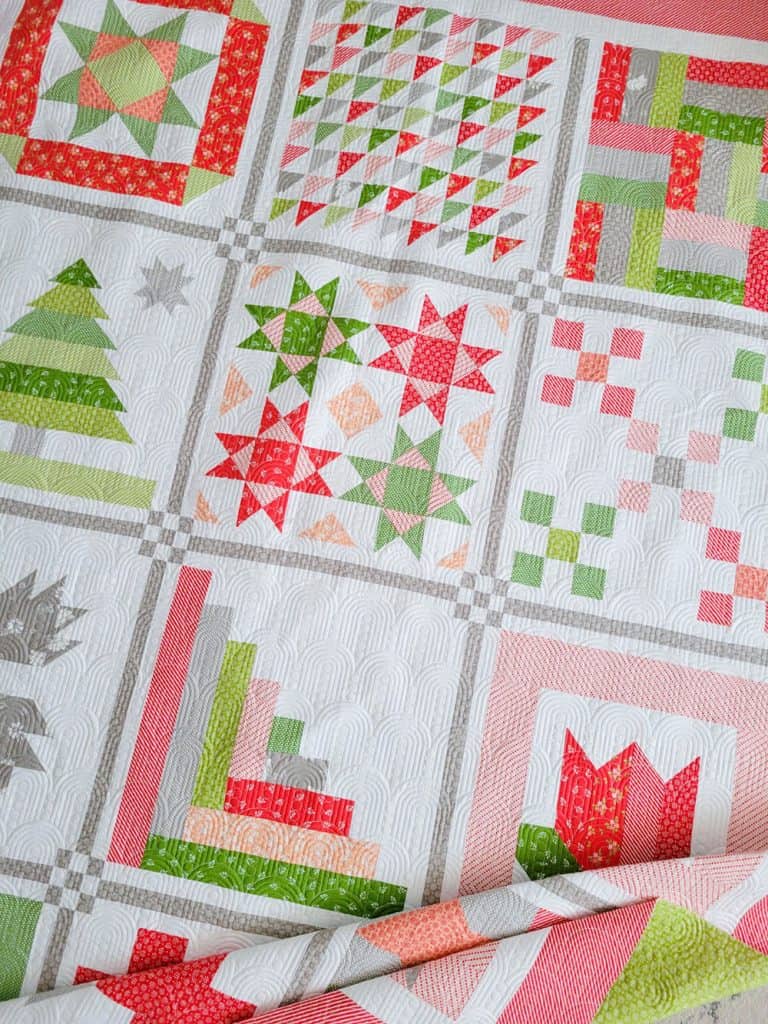 Chelsi's Sampler Block 1
Get a close-up view of Chelsi's block in the upper left corner of the photo above. Her quilt has a beautiful all-over pattern quilted by our friend Marion Bott.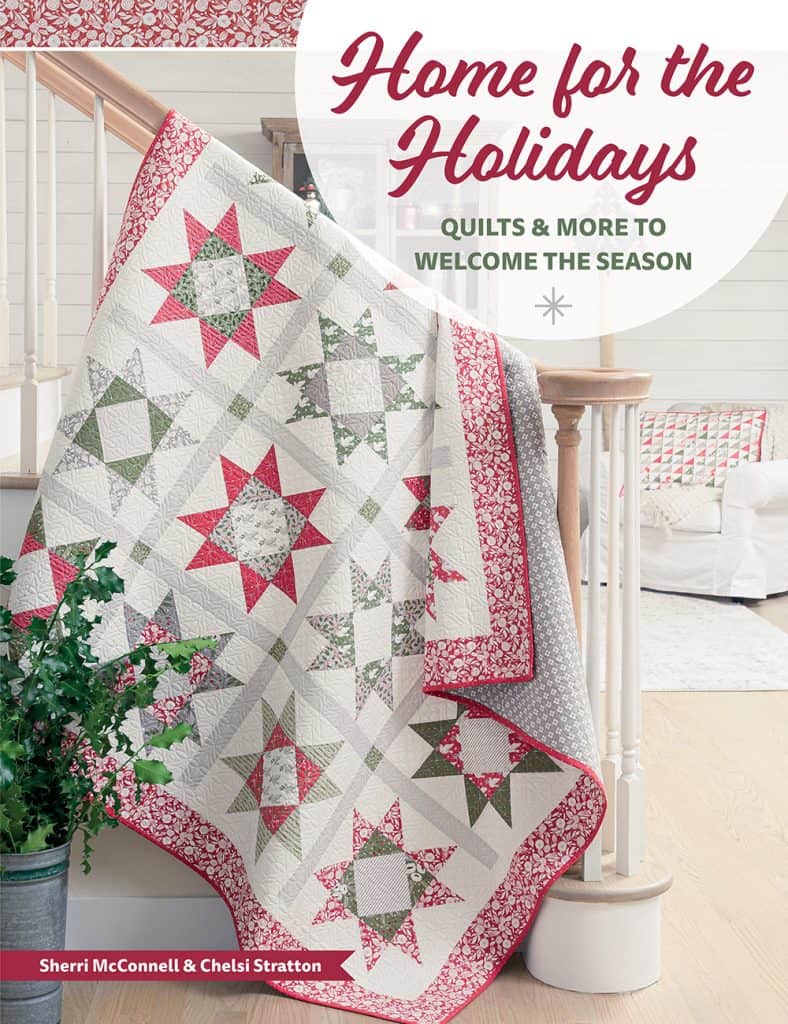 Thanks so much for stopping by for the Home for the Holidays Sampler Block 1. We'll be back next Wednesday with the next block in the sew along.
Happy quilting!