Hello, friends!  This post was originally published in July of 2018. But it has so many fun ideas that I've updated it and am re-publishing. Be sure to scroll to the bottom of the post for the recent updates. Enjoy!
Today I'm sharing my Best Scrap Quilt Ideas & Tips. Actually, I've also been wanting to put links to these posts in one place for easy reference!  This post is a fun round-up of my best scrap quilt ideas.  I'm sharing tips for collecting and storing scraps along with ideas for organized scrap quilts and a lot of scrappy quilt project ideas.  I hope you'll enjoy this!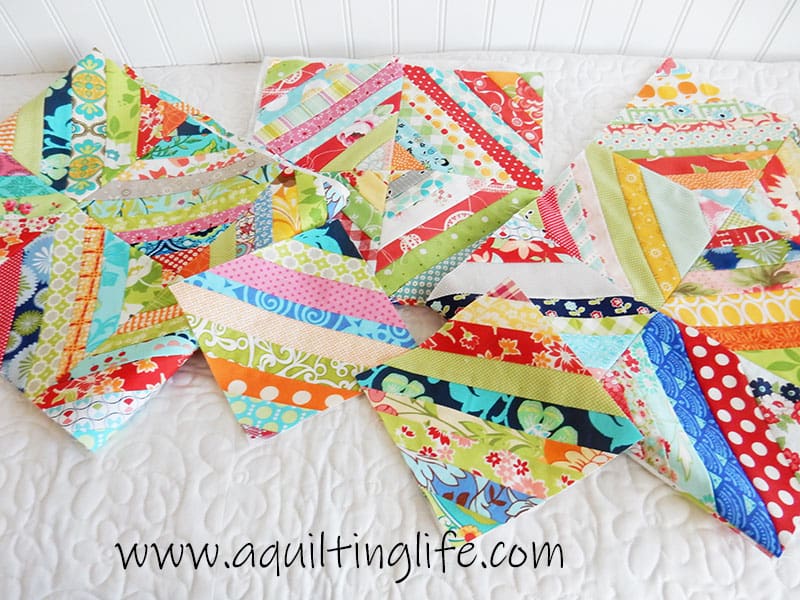 Everyone seems to love a scrappy quilt!  I love them so much that I try to design a lot of my patterns so they are just as suitable for using scraps as they are for picking up your favorite coordinated bundle of fabric.  If you're going to make a lot of scrap quilts and projects then you first need some ideas on collecting and storing your scraps!  I have a couple of posts that will get you started on a scrappy path!
Ideas for Collecting & Storing Scraps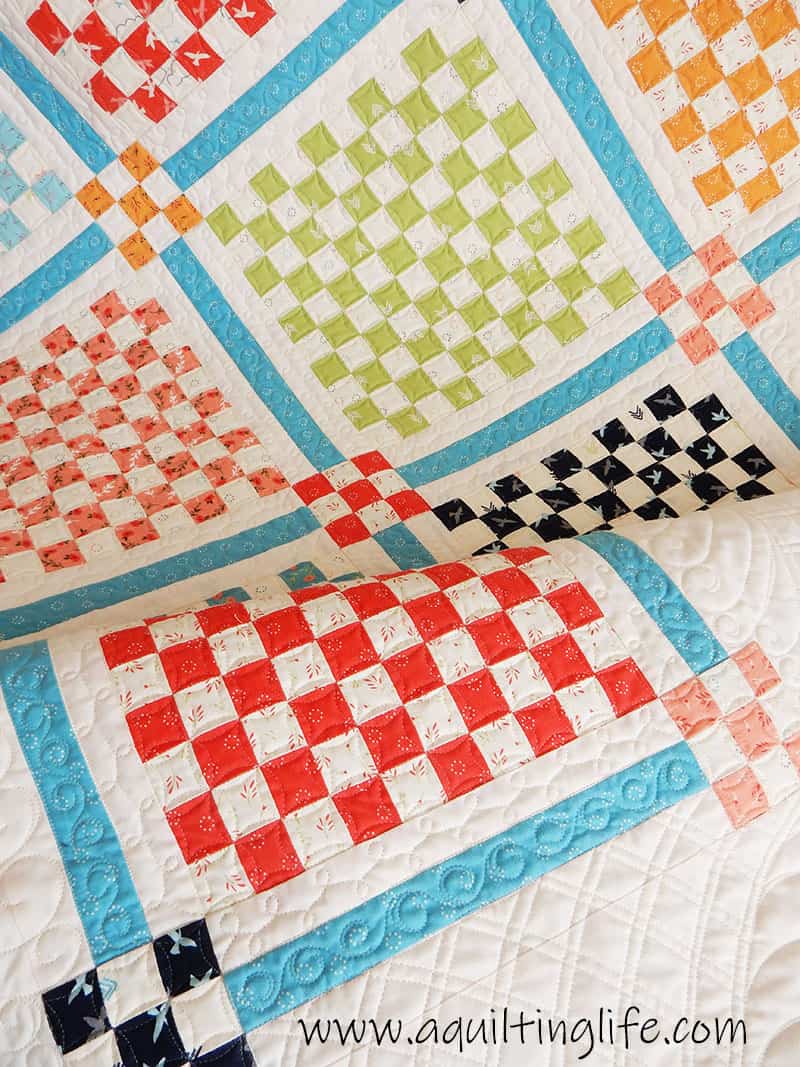 My Patchwork Garden Quilt is a terrific scrappy project!
I love thinking of ideas for scrap quilts.  These idea posts are meant to not only give you some scrap quilt ideas but also to get you thinking of other ways you can set about making a scrap quilt!
Getting Started: Scrap Quilt Ideas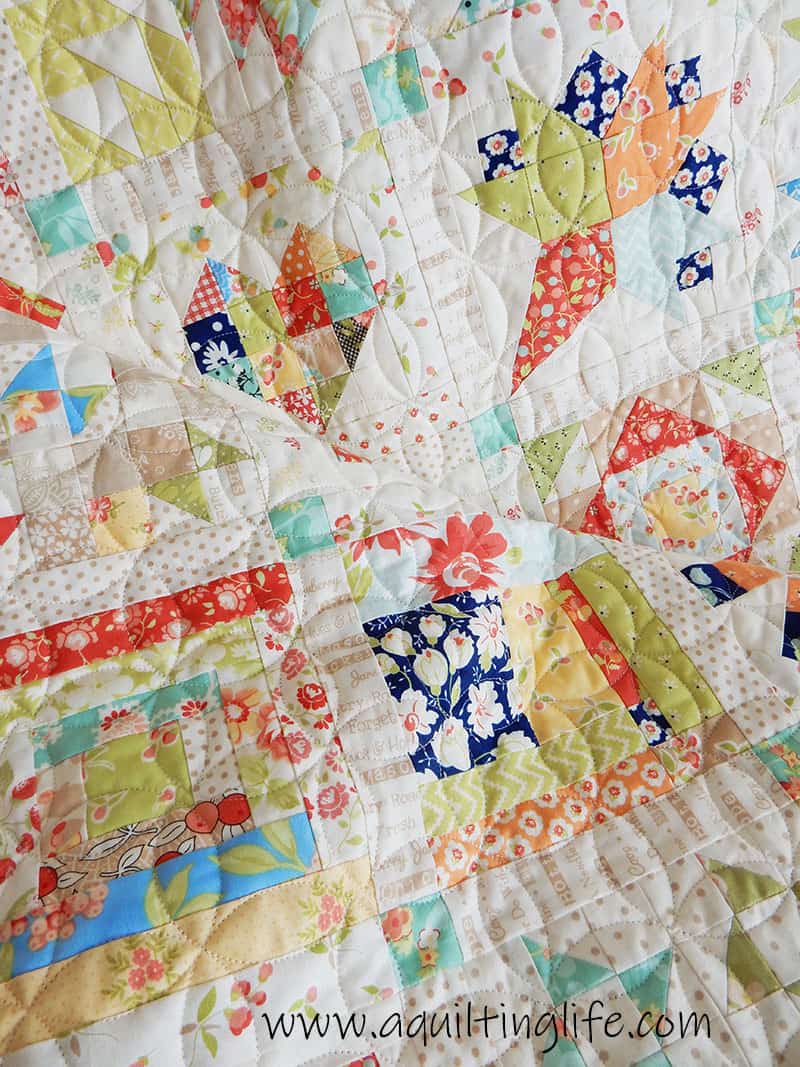 My scrappy Splendid Sampler quilt was made using scraps from all of the Fig Tree fabrics I had at the time.
After you've decided on some ways to collect and store scraps and looked at the more general scrappy quilt ideas, you'll want to start sewing something scrappy!
Best Scrap Quilt Ideas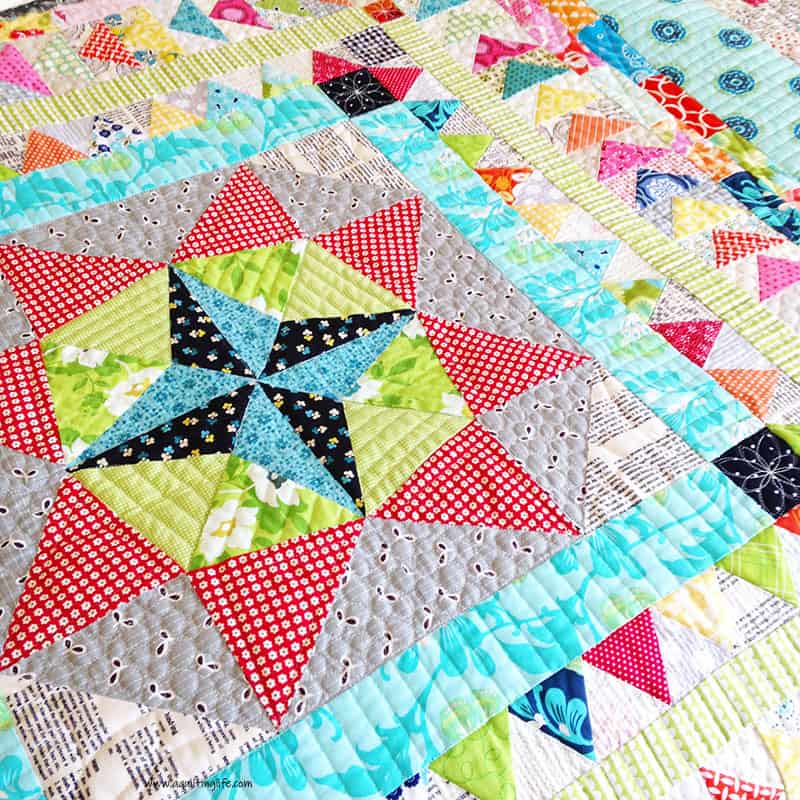 My scrappy Medallion quilt is one of my favorites–and it's made all from my scraps!  Find more pictures of it here.
I hope you've enjoyed this roundup of the best scrap quilt ideas!  I'll definitely be updating this post as I find more ideas to link to and as I write more on one of my favorite subjects!  I've also included a Pinterest image below so that you can easily pin and come back to this page for reference.  (You can also follow my Sew Scrappy board on Pinterest for more scrappy inspiration).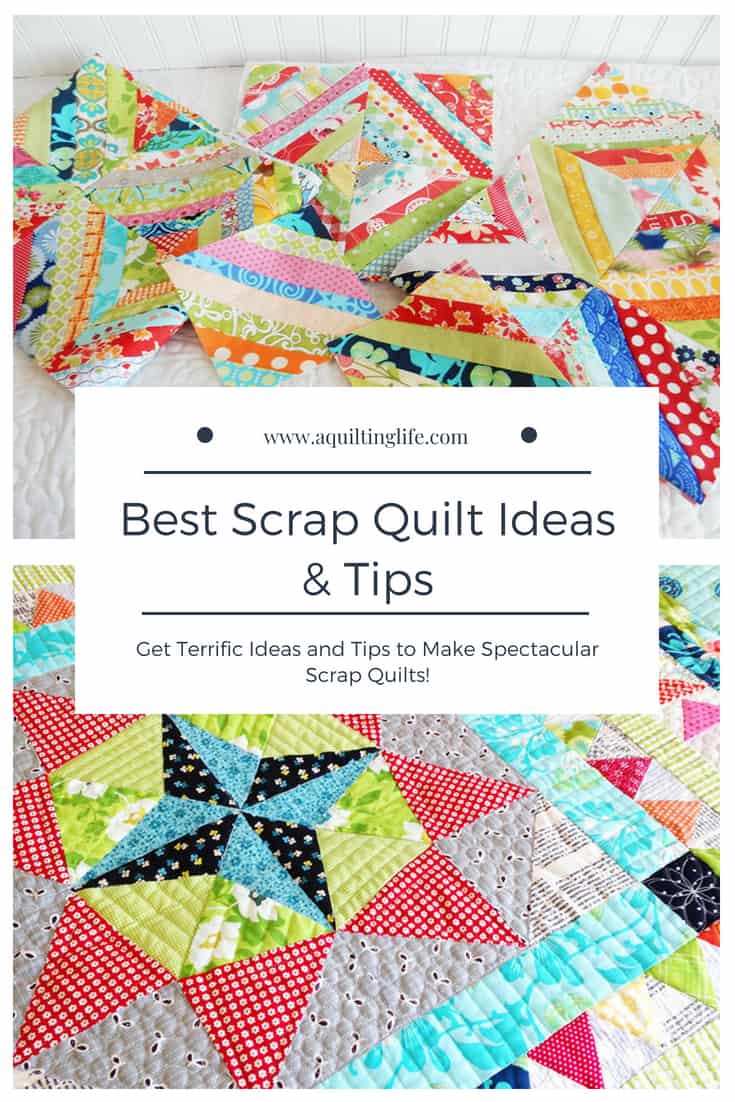 Some Recent Scrap Quilt Posts
Happy quilting, and thanks so much for stopping by and learn about these Scrap Quilt Ideas and Tips!