Hello, friends! I can hardly believe the end of the month is nearly here, and that May is just around the corner. For our part of the world that means that our very hot summers aren't far behind, so I'm enjoying our wonderful weather now as much as I can. As I get ready to plan out my May blog posts and projects, I love looking back at the recent finishes and more. So here are the April Favorites 2021 from here on the blog.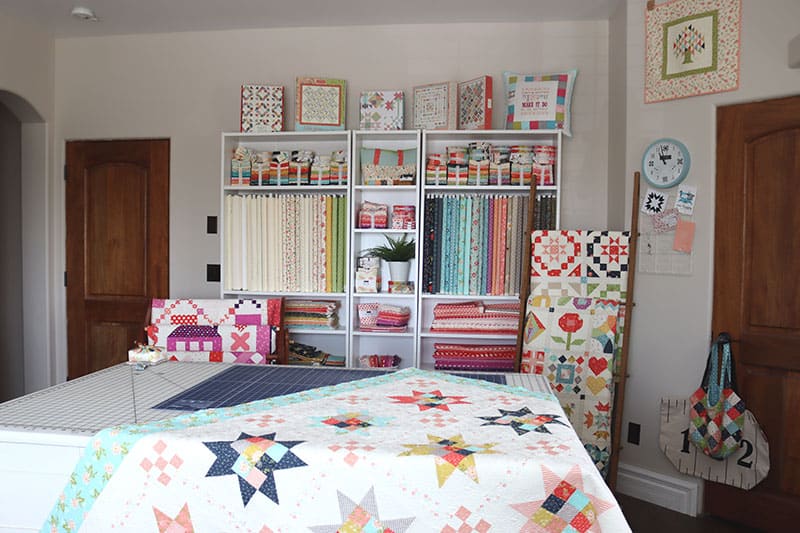 April Favorites 2021
Top Posts
Here is a list of the top posts from April 2021 based on reader page-views. It's always fun for me to see the top-read posts each month, as it guides me in selecting content for future posts. Thank you so much for reading and for adding your comments to the posts. While I don't always have time to respond to each one, I do read them all. Thank you!
Made
Probably my biggest finish in April that I can share was my Patchwork Stars quilt (patterns in paper and PDF here). It was the final Happy Days large project I made, and it was super fun to be sewing with those fabrics right when they were arriving in shops. Plus, I have a few kits available for this one here. I also worked on some fun things I can't share just yet and also made several Sewcialites quilt blocks in the 3″ finished size.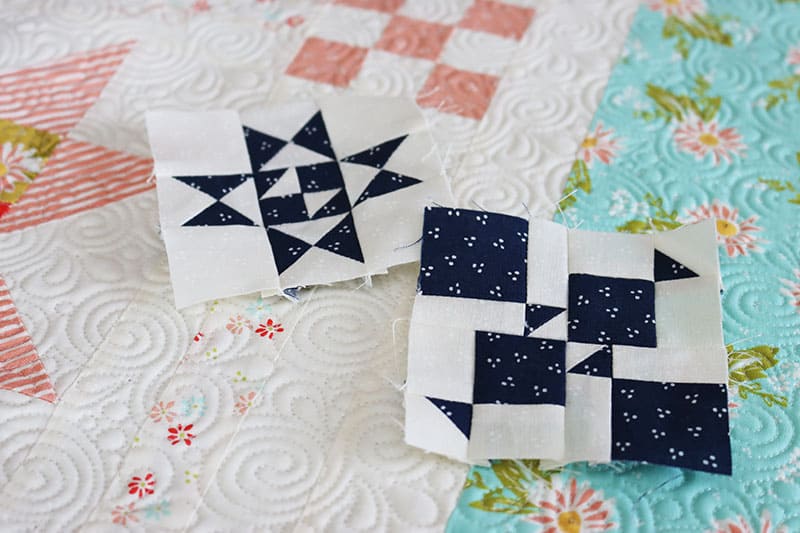 Read
I didn't do a ton of reading in April, but am super excited to now be reading a just-released book I've been waiting for. I hope to finish Effortless: Make it Easier to Do What Matters Most within a couple of days and let you know more about it soon. I'm also looking forward to reading Soundtracks: The Surprising Solution to Overthinking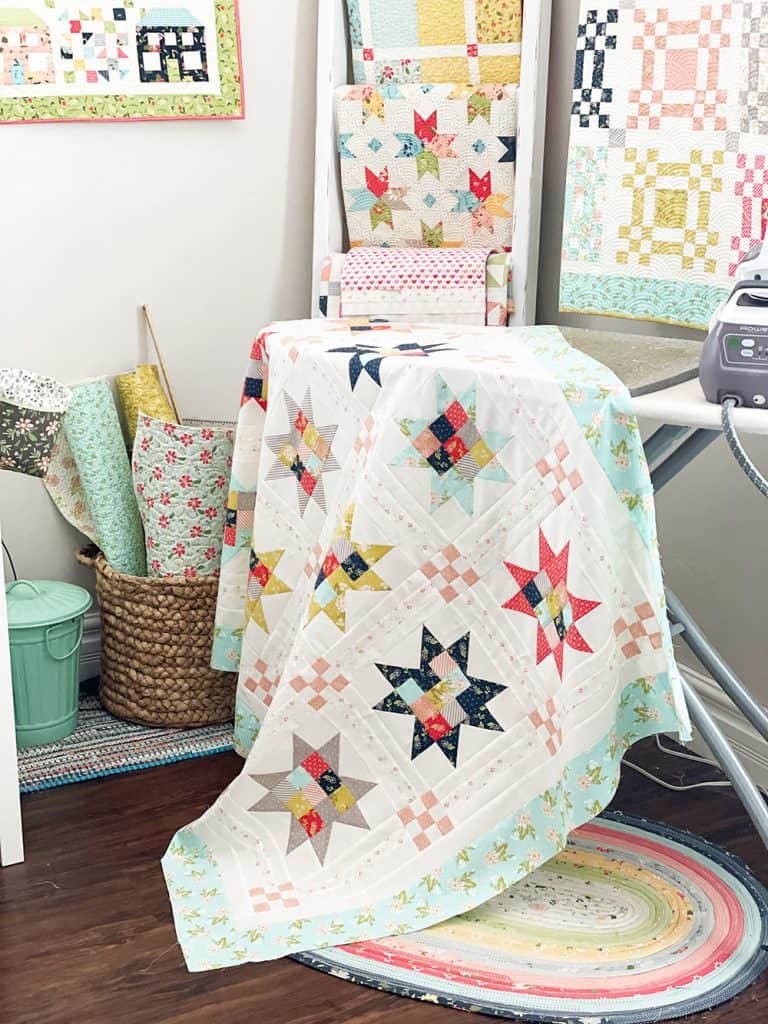 Favorite Insta Photo
I also thought it would be fun to share my Instagram photo that got the most "likes" this month. It was an unquilted photo of the Patchwork Stars quilt that I hurriedly snapped in my studio before taking the quilt to be quilted!
Again, thanks so much for reading and for your kindness. As always, if you have any suggestions for posts or video ideas, please feel free to email.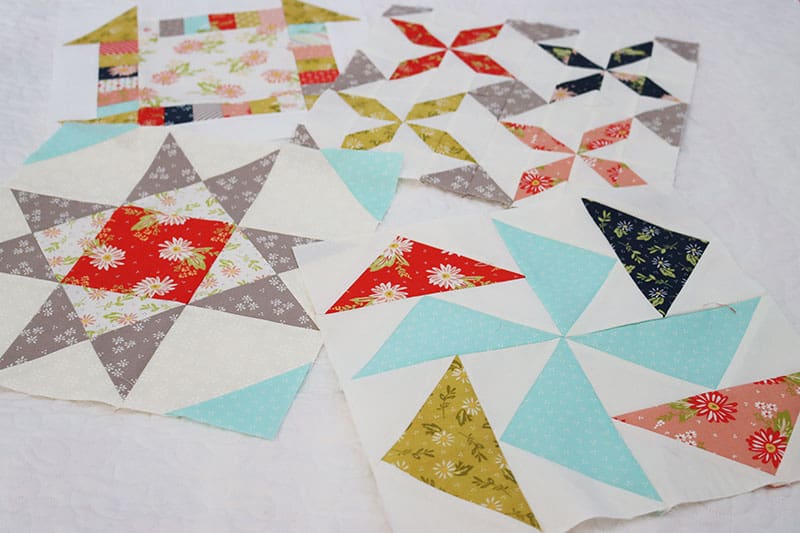 Happy quilting, and thanks so much for stopping by!