Hello and happy Wednesday! We were blessed with some lovely rain yesterday, so it's truly a beautiful May day here in southern Nevada today! I'm currently sewing Dresden quilt blocks and thought it might be fun to share some tips on these blocks here!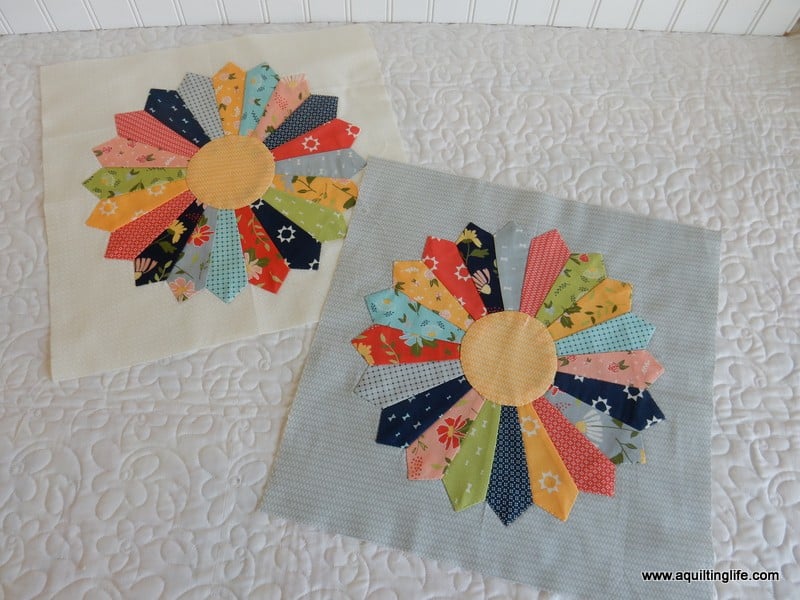 Dresden quilt blocks are one of my favorite blocks to make. They are the perfect block to make when you want to use all of the fabrics in one collection, and they are also a terrific scrap quilt block. The Dresden block is also a pretty quick block to construct–looking much more complicated than it really is!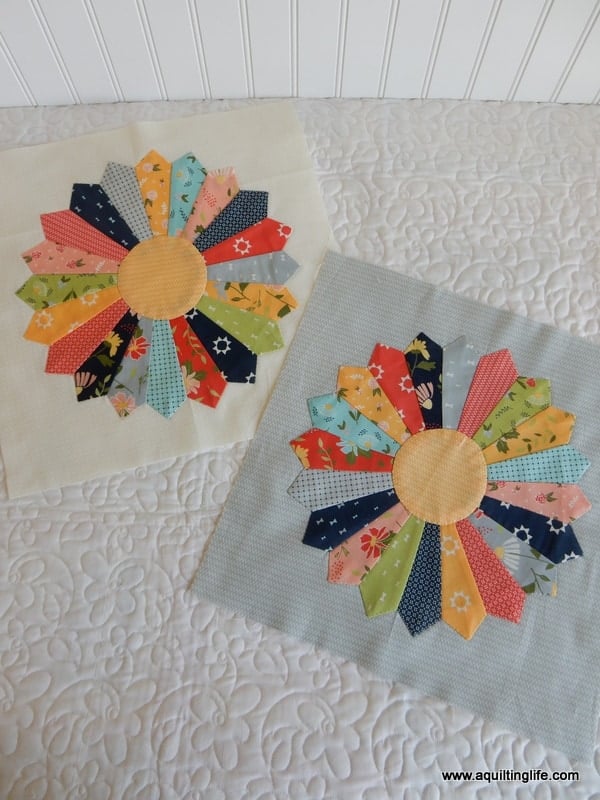 The first things to decide when making a Dresden quilt block is the size of your block and blades. (My Clover Hollow Dresden blocks above were made using 5″ tall Dresden quilt blades. I used 15″ x 15″ background squares and will trim them down a bit smaller to use for pillow fronts).I really like using the 5″ tall blade for a couple of reasons. Using this size blade makes a Dresden that is the perfect size for a 12″ finished block. And, using this size blade makes it perfect to use charm squares and jelly roll strips for cutting. (Jelly roll strips can be cut into 5″ lengths and are just wide enough for the Dresden template to fit). I love using the EZ Dresden Ruler for cutting all of my templates.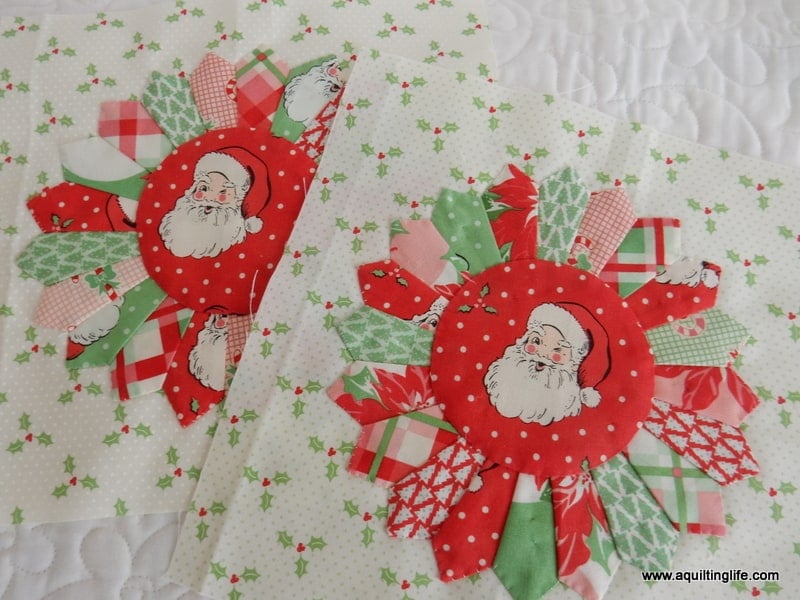 Dresden quilt blocks are cute even when using the smallest of blade sizes! (These blocks are from my Swell Christmas quilt using my Pot Luck quilt pattern). I love the way the center circles can also be fussy cut to show off a particular print as I did with the Santa fabric above. I use the Bigger Perfect Circles templates or freezer paper for making my center circles.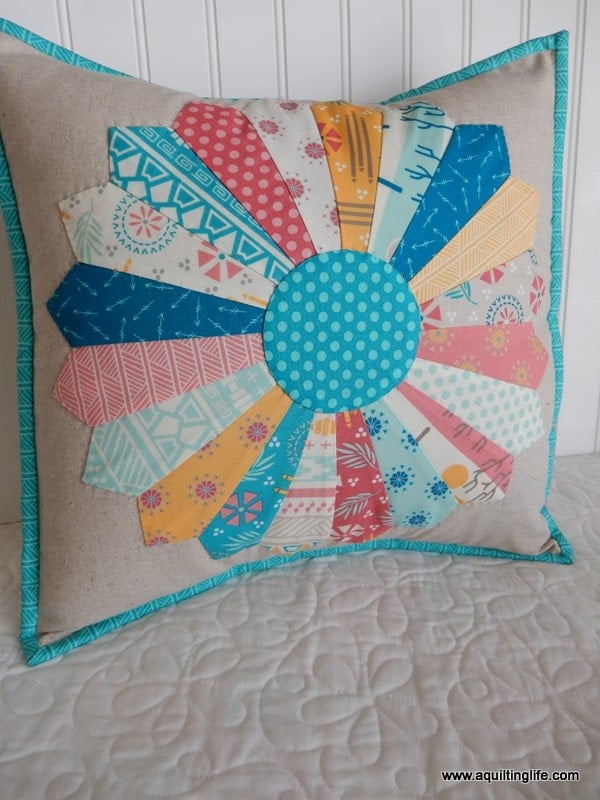 Another thing I love about the Dresden quilt block is that you can really have a lot of fun with background choices. I used a Mochi Linen background for this Dresden block pillow I made with our Bright Sun collection back in 2015. The linen provides so much extra texture!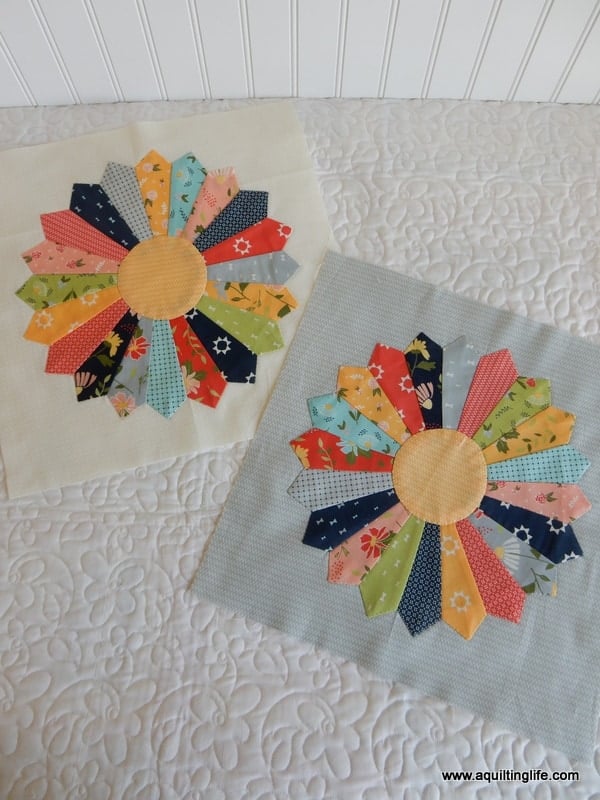 I experimented with my Clover Hollow Dresden quilt blocks by using two different background fabrics. And I ended up liking both of them. I plan to make both of these blocks into pillows for now and then make a scrappy quilt using a variety of different backgrounds later on.
Tips for Making Dresden Quilt Blocks
Use this block to use fabrics from one collection or from scraps
After you have decided on a blade and block size, cut all of the fabrics for your blades into the desired blade length before cutting (5″ length pieces for 5″ blades)
Jelly roll strips and charm squares work perfectly with 5″ blades
Clover Applique' pins work wonderfully and this Glue Baste It is my favorite if you want to use small dots of glue to hold pieces in place. (if you are new to applique' the Applique' Basics Starter Kit is a good one)
Experiment with fussy-cut and fun center options
Experiment with different background fabrics–even in the same quilt
Watch the video tutorials below for more ideas
I have two different video tutorials that go over the entire process of making these blocks. In the first video you'll learn tips and techniques for how to cut the Dresden blades and assemble the basic unit.

The second video goes over making the perfect center circle! If you are making your first Dresden quilt block I highly recommend watching both videos.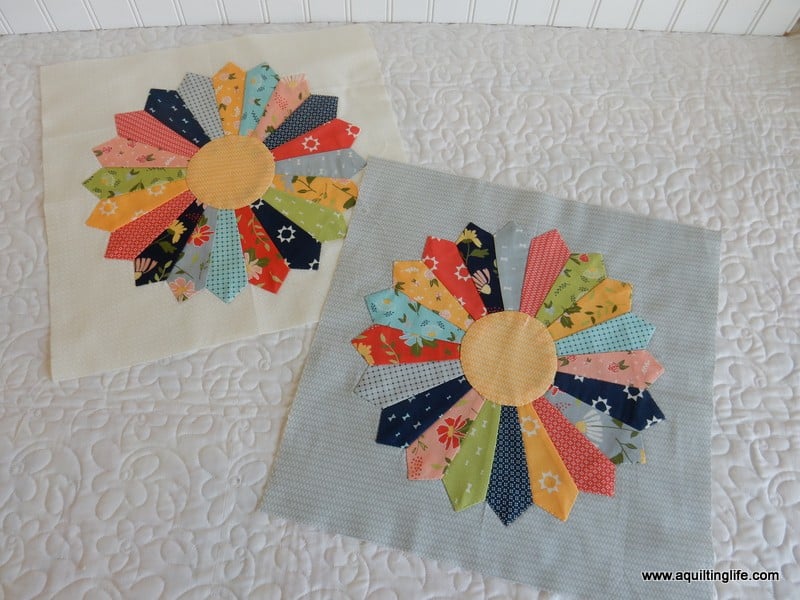 I'm going to get at least one of these blocks finished up into a pillow right now (if only I could pick a favorite)! And then I have some other projects to work on before starting my Dresden scrappy quilt…but watch for that sometime this summer!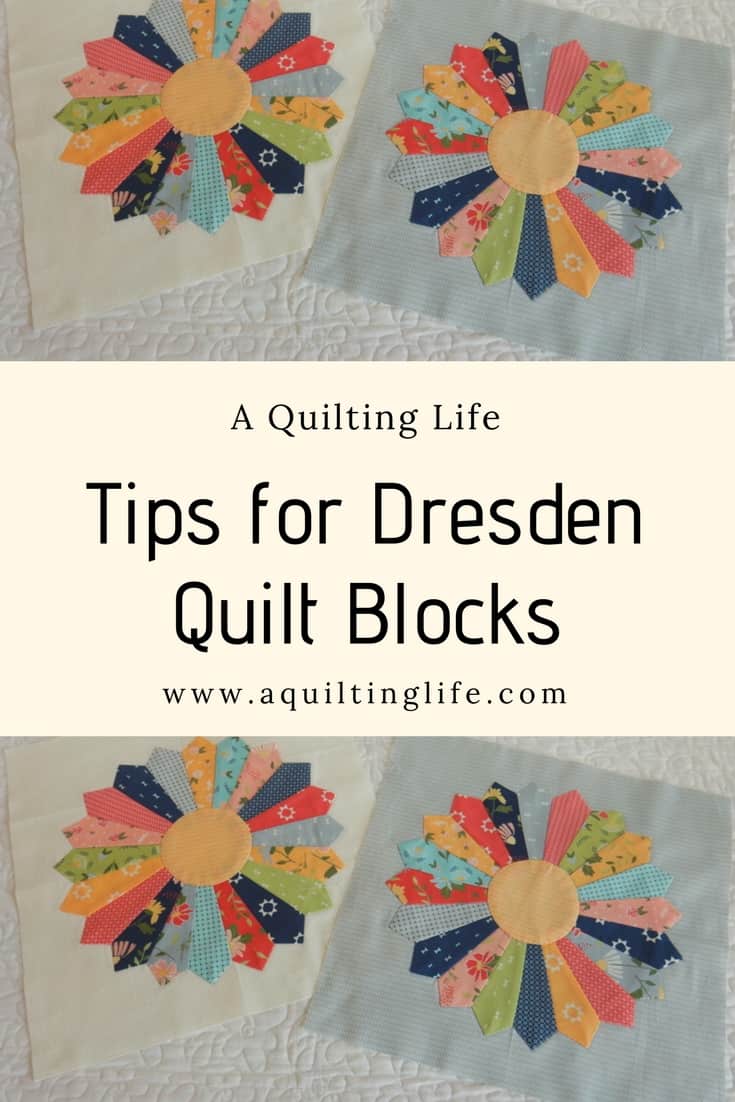 You can use the image above for Pinterest so you can easily navigate back to this page when you work on your next Dresden quilt block project! Happy quilting, and thanks so much for stopping by!