Hello, friends! Today I'm sharing a Simple Scrappy Quilt with a free pattern. I have a goal to make several (hopefully at least one per quarter) scrappy quilts this year. And right after the holidays I started gathering fabrics for my first 2023 scrap quilt. The funny thing is that even while this is a large quilt–I don't seem to have any fewer scraps 🙂 I guess that's the way scrap projects work.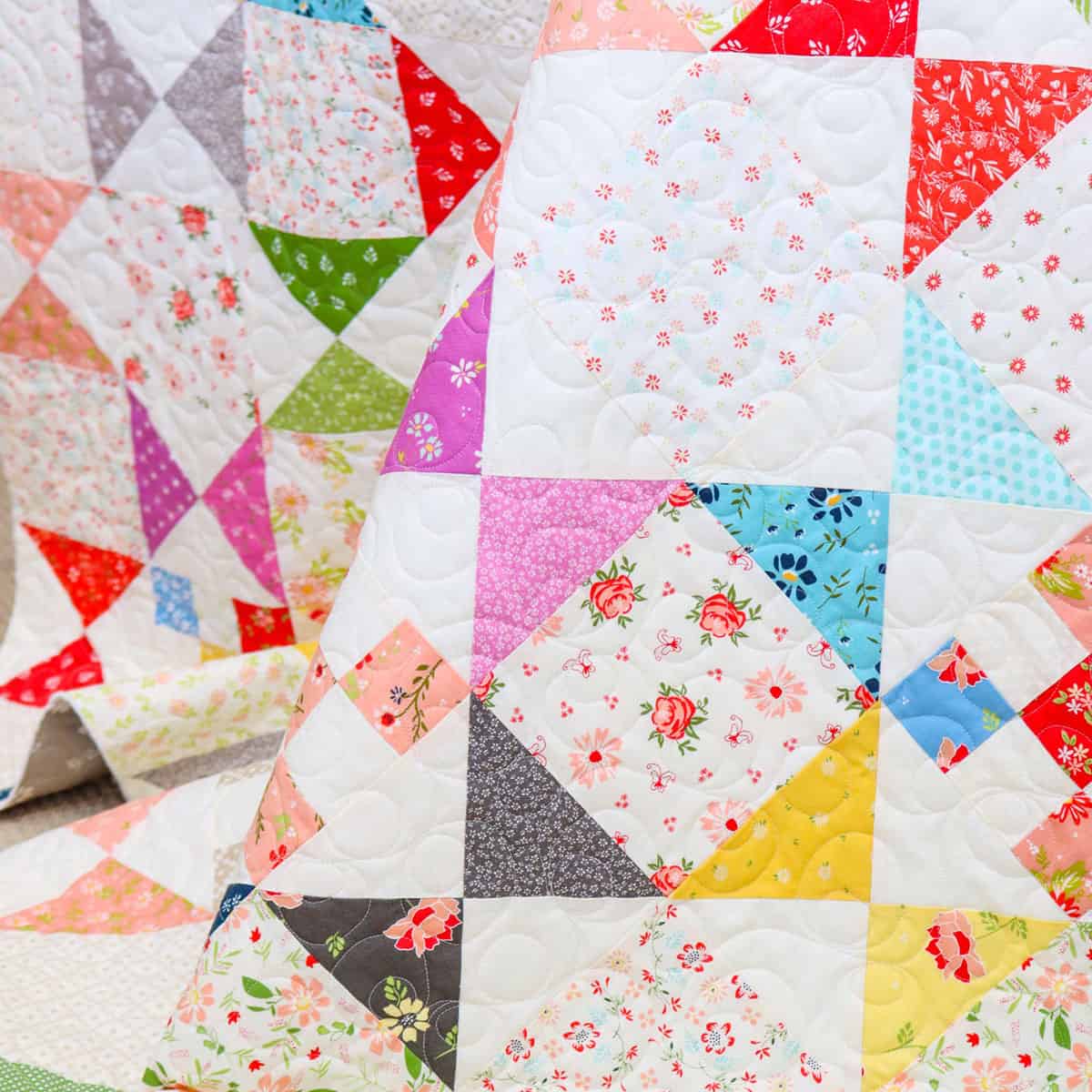 Simple Scrappy Quilt with Free Pattern
For this quilt I decided to use scraps from a variety of our fabric collections. I think I have something from every group included in this quilt. (I even added in two squares from a collection we haven't shared yet). Additionally, I also used a variety of floral and geometric prints on light for the alternate squares to add plenty of interest. And I used a tone-on-tone floral in cream for the background fabric for all of the quarter square triangle blocks to give open space and help unify the quilt. I was also able to use some already made 9-patch blocks for the quilt.
Grandma's Scrappy Quilt
The inspiration for this quilt came from a quilt I found in my grandmother's closet after she passed away. She had finished the top but never had it quilted. I brought it home, found a backing for it, had it quilted, and gifted it to my Mom. I even made myself a version shortly after that. But I've always wanted to make one with our fabrics.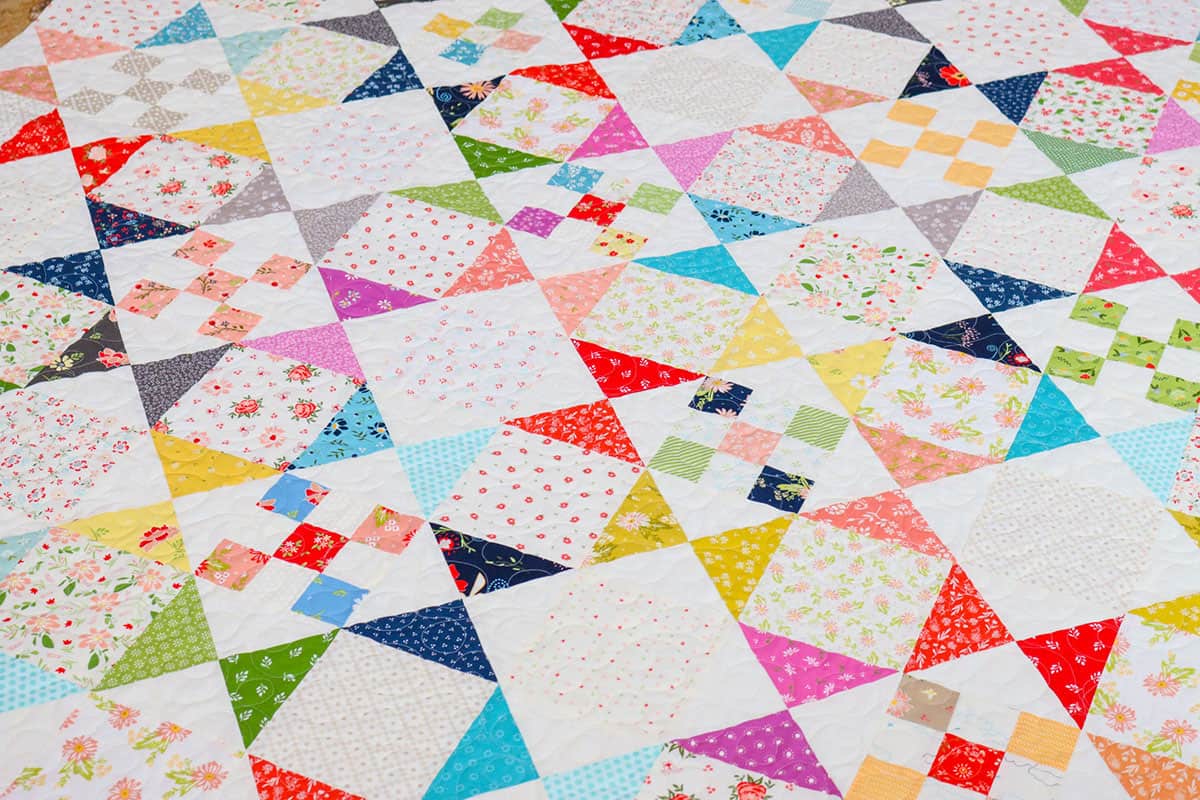 More Scrap Quilt Resources
I receive a lot of emails and questions about the best ways to make scrap quilts in order to have them look cohesive or "put together." If you watch today's video you'll be able to see a bit of my process in doing this. And below you'll find some of my top posts for scrap quilts–they are full of ideas to help you get started.
Watch the Scrappy Quilt Video
Watch the video I filmed about this scrappy quilt above or go here to watch it on our YouTube channel. In the video I share about the fabrics I chose and why, and you can also get some up close views of the fabrics and quilt.
Join Me in Sewing Scrappy Quilts This Year
If you love scrap quilts as I do, I hope you might consider making some type of scrap quilt goal for 2023. Whether you decide to make one scrap quilt or several–it's a great way to make a fun quilt from your stash.
Happy quilting!