Hello, friends! Today I'm adding to my quilting basics series of posts with A Guide to Setting Quilt Blocks: Tips & Tricks for Creating a Beautiful Quilt. Based on a recent reader question, today's post will offer helpful ideas for beginner to more advanced quilters. You'll also find links to resources for other topics in finishing a quilt like pressing, adding borders, and a variety of binding style helps.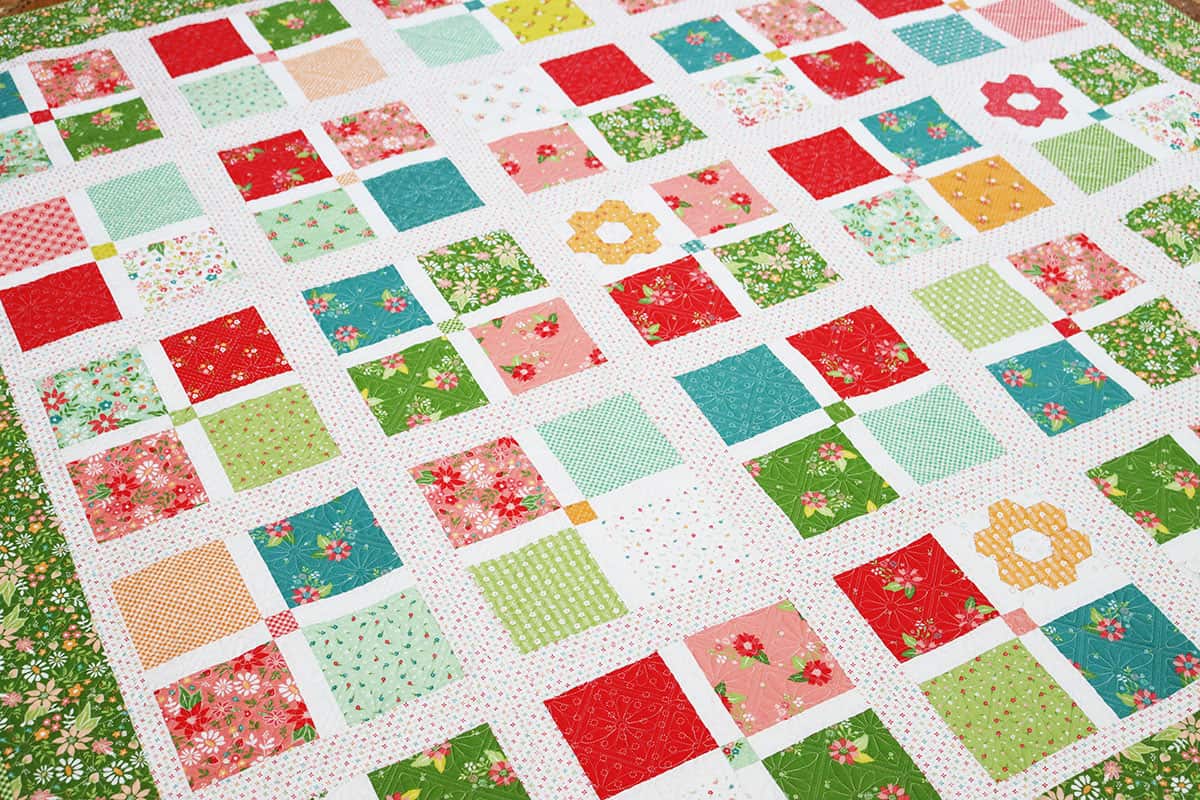 A Guide to Setting Quilt Blocks: Tips & Tricks
Straight Set Quilts: Blocks without Sashing
Many quilts are put together by simply sewing blocks together into rows and then sewing the rows together. These quilts are commonly referred to as quilts without sashing. Depending on the block style, these quilts may be easier to put together since there is less sewing involved. But when blocks with a lot of pieces need to be sewing to similar blocks, a lot of bulk can occur in the seam allowances. Below you'll find my best tips for setting these types of quilts:
If the outer edges of the blocks don't have seams, you're in luck. This is the easiest style of block to set together. Make sure blocks are the same size and then sew blocks together making sure your seam allowance is consistent.
If there are seams in the outer edges of the blocks, it's a good idea to consider if there are any pressing options that will make the blocks nest together more easily. Pinning blocks is the best option to make sure blocks with seams in the outer portions sew together neatly.
More Straight Set Quilts: Sashing + Cornerstones
Many quilt designs contain some type of sashing–fabric sewn between quilt blocks to add a space between blocks. There are a variety of different styles of sashing. Some sashing pieces are plain pieces of fabric while other sashing designs are pieced. Cornerstones are often added in quilts with sashing pieces. Again, cornerstones may be of different styles from plain and simple squares to pieced units like nine-patch blocks, square-in-a-square, or stars. Below find tips for setting together blocks with sashing and blocks with sashing and cornerstones.
Many quilts have sashing rectangles between the blocks and then long strips of fabric between the rows. When sewing this type of quilt sashing together, make sure the sashing between the blocks is the same height as the blocks. Sew the blocks and sashing together, pressing towards the sashing unless otherwise directed.
Adding long rectangular sashing between the rows looks like a simple task, but you'll need to make sure the blocks are aligned in the rows above and below for the best finish (unless blocks in each row happen to be off-set). I like to use a ruler to make sure the block/sashing edges line up and then pin to the sashing before sewing. This takes a little more time but ensures a nice finish.
When sashing is combined with cornerstones, quilts are often very simple to set together. Make sure your cornerstones are exactly the same size as your sashing so that pieces will line up correctly.
Additionally, be sure to press block/sashing rows towards the sashing. Then also press your cornerstone/sashing row seams towards the sashing. This ensures that seams will nest when block rows are sewn to sashing rows.
Pinning is always helpful when adding sashing/cornerstone rows to block/sashing rows.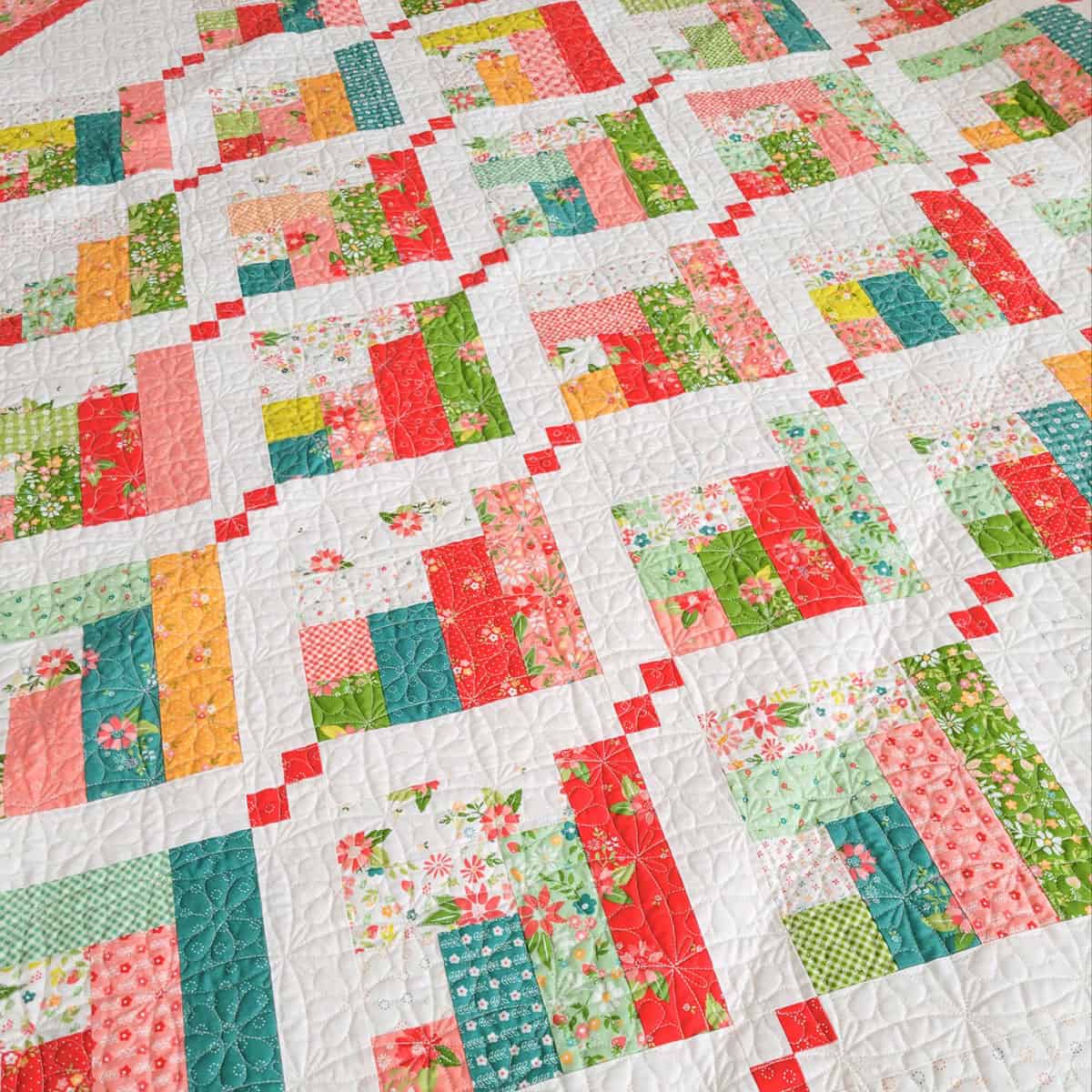 Diagonal Set Quilt Resources
I've previously written about and filmed a video tutorial for putting together on-point or diagonal set quilts. You can find the post and the video on this topic below: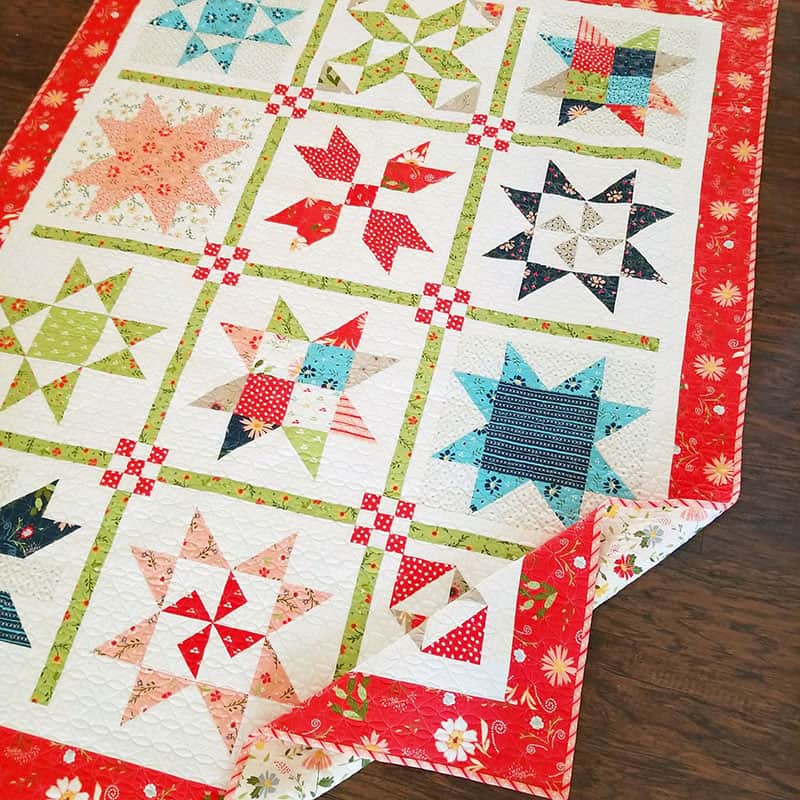 Resources for Quilt Finishing
If you're new to quilting and are looking for more resources for finishing your quilt top into a completed quilt, you'll find helpful information in the posts below: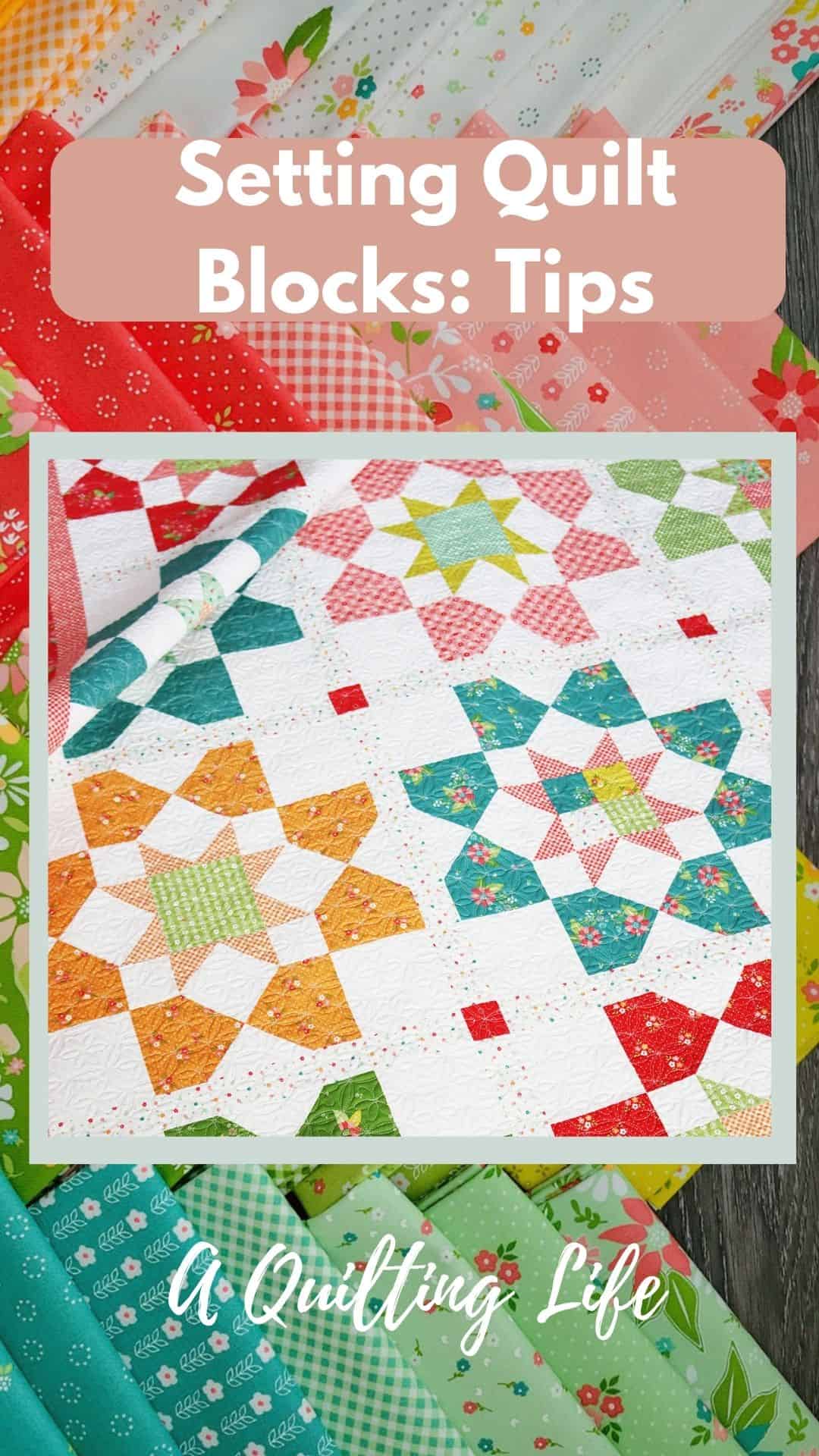 Thanks so much for stopping by to read my Guide to Setting Quilt Blocks: Tips & Tricks for Sewing a Beautiful Quilt. If you have any questions on related topics I didn't cover here, please leave your questions in the comments section.
Happy quilting!