Hello, friends. I hope you're ready for the weekend. I know I am. We did more painting this week, and I filmed six new videos for you as well. So I'm hoping for some relaxation (quilting for fun)! The tutorial I'm sharing today came about because I filmed a video tutorial where bias binding was required. And then I realized I'd never shared my bias binding method. So I hope you'll enjoy the Bias Binding Tutorial video here today. I'm also sharing my best tips for regular binding in this post as well.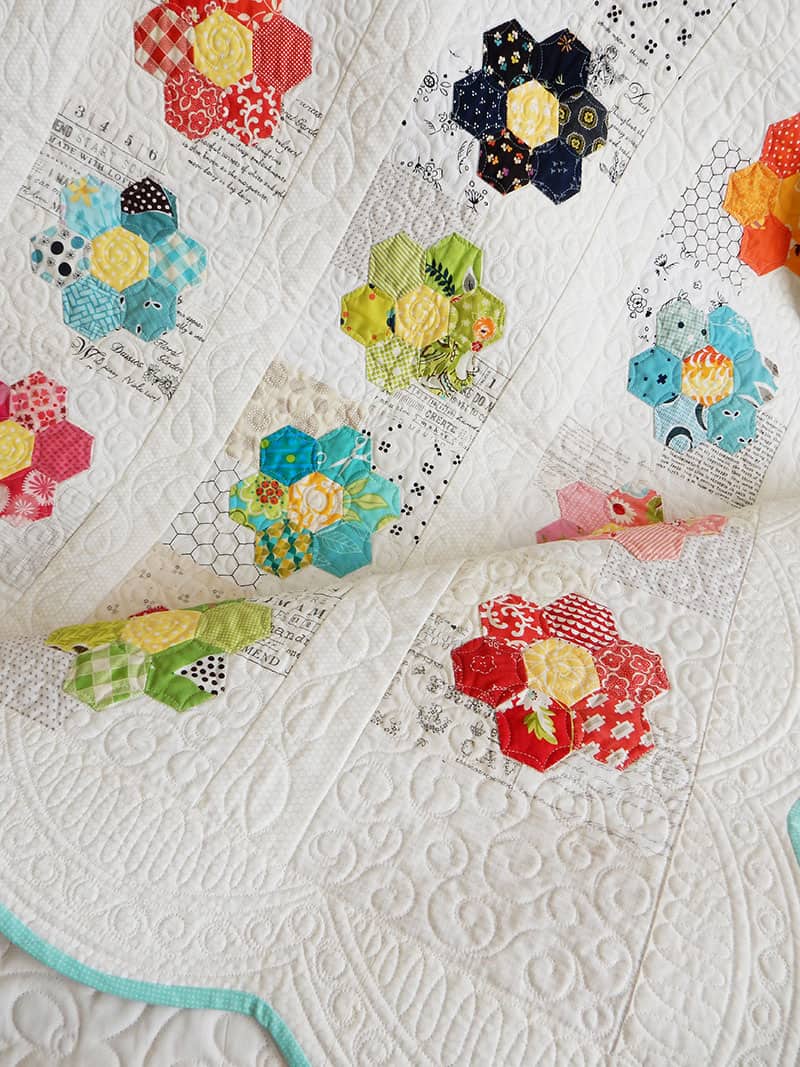 Bias Binding Tutorial
While some people use bias binding for all of their quilts, others try not to use it because of the extra work it requires. (I have friends who insist on only using bias binding because they feel like it is a stronger, more durable binding than a straight grain binding). But if you are binding curves (a quilt with scalloped or curved borders or some pot holders and bags), you'll definitely want to use a bias binding. It will allow you to beautifully bind those curved edges without any wrinkles or puckers.
Bias Binding Video
Watch my bias binding video above or watch it on my YouTube channel here. And keep reading for more binding tips for straight-grain and bias bindings.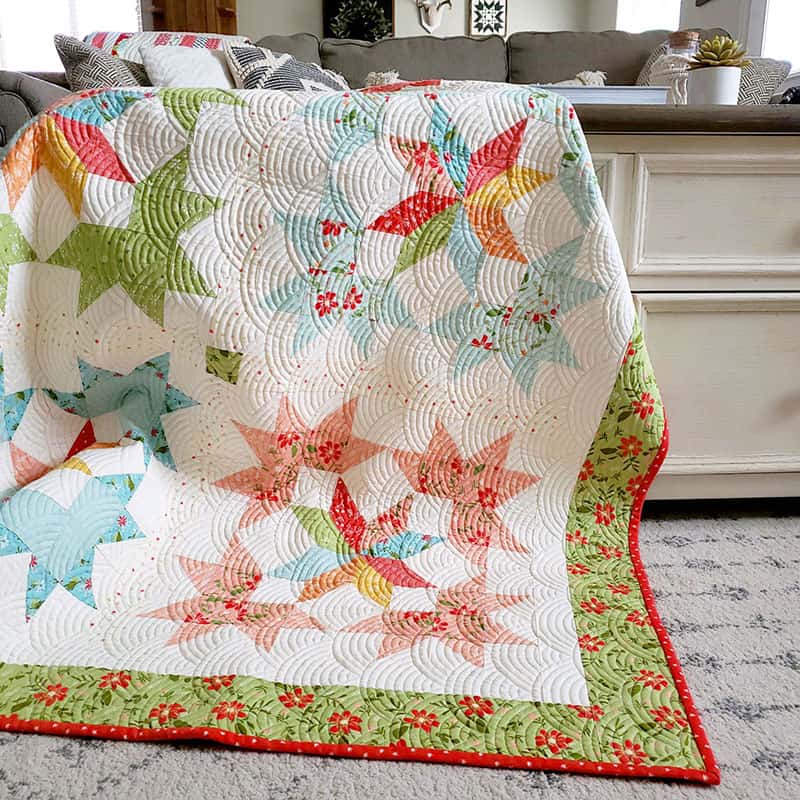 Straight-Grain Binding Tips
First, if you struggle with adding binding to your quilt, you'll want to watch my video binding tutorials where I share how to apply binding to your quilt. Watch part 1 here, and watch part 2 here.
My favorite tip for binding is something my grandmother taught me. After machine stitching your binding to the right side of your quilt. Iron all the way around, pressing out toward the binding fabric. This will give a clean finish on the front of your quilt and ensure you don't leave gaps on the front of the quilt.
Another tip is to also hand-stitch your mitered corners together when hand-stitching your binding to the back of your quilt. This makes for a sturdier binding and keeps anything from catching the fold there and pulling on your binding.
Scrappy Binding
I love a fun scrappy binding! Save extra binding pieces from projects in one place so you have ready-made bindings to sew together for scrappy bindings.
For smaller projects and for small to medium size quilts I like to use pieces about 11″ long to make the scrappy binding. With a queen or king sized quilt you can use longer pieces. I just finished a scrappy binding for a king-sized quilt and used strips 20″ – 22″ long.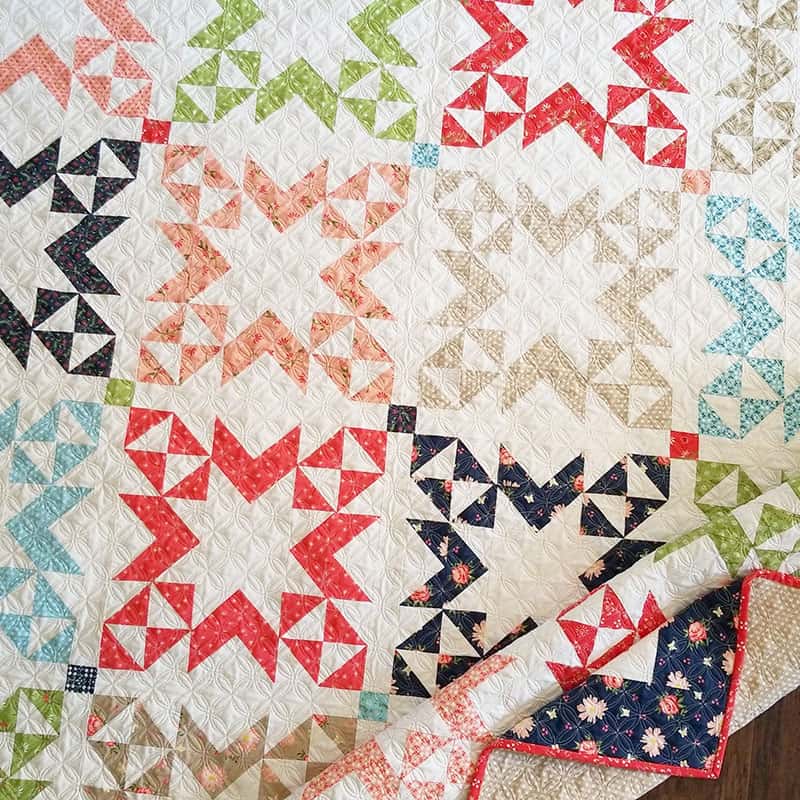 I hope you enjoyed today's binding post and video tutorial. I can't wait to share the projects I made that required the bias binding:)
Happy quilting, and thanks so much for stopping by!
PS…I uploaded a few kits for the Labor of Love Quilt Along (pre-orders that will ship in September). Get the information in my shop here.