Hello and happy Tuesday!  Today I have a fun "Tip Tuesday" post to share!  I'll be discussing pressing quilt strip sets to make sure your strips sets are even and straight after sewing.  I even have a short video clip to demonstrate the techniques I use.
Strip-set sewing can save a lot of time, especially when using pre-cut strips, but having the strips pressed correctly is extra important.  The things I'm sharing today are simple but useful methods to make sure your quilt strip sets stay straight after pressing.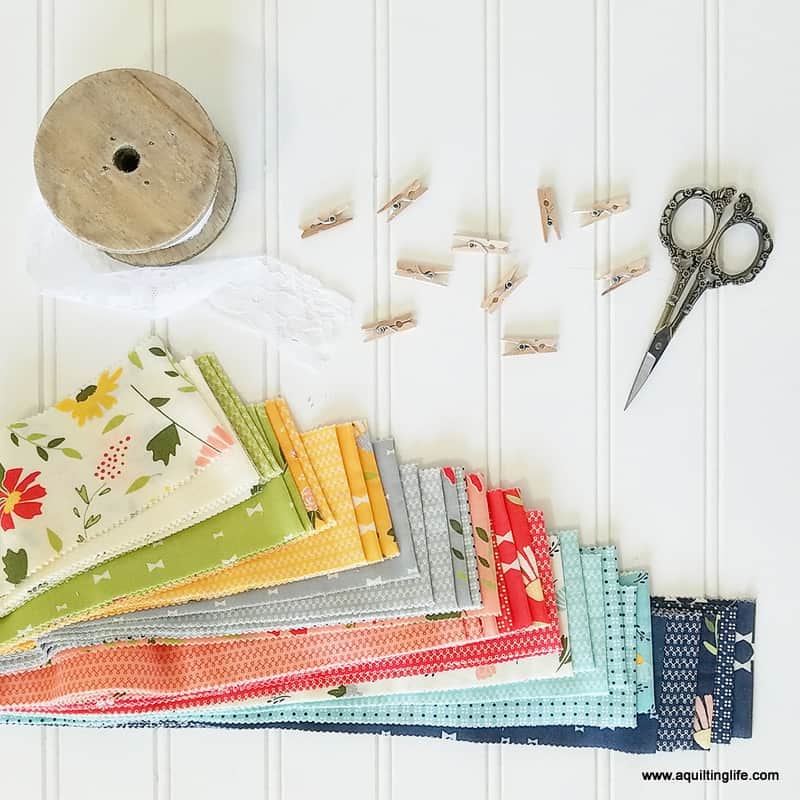 I love sewing with Jelly Rolls! (Although it's often hard to untie that string and take it apart to use)!  And a lot of the patterns that utilize Jelly Roll strips call for piecing strip sets in order to save time with block construction.  While strips sets are meant to be pressed into straight units, sometimes a curve can get introduced into the unit while pressing.  This makes for uneven units after cutting the strip sets apart.  Last year I wrote a post with some tips about sewing with quilt strip sets (see that post here). I felt like demonstrating via a video might make a great addition to the tips in that post, and today I have the finished video to share!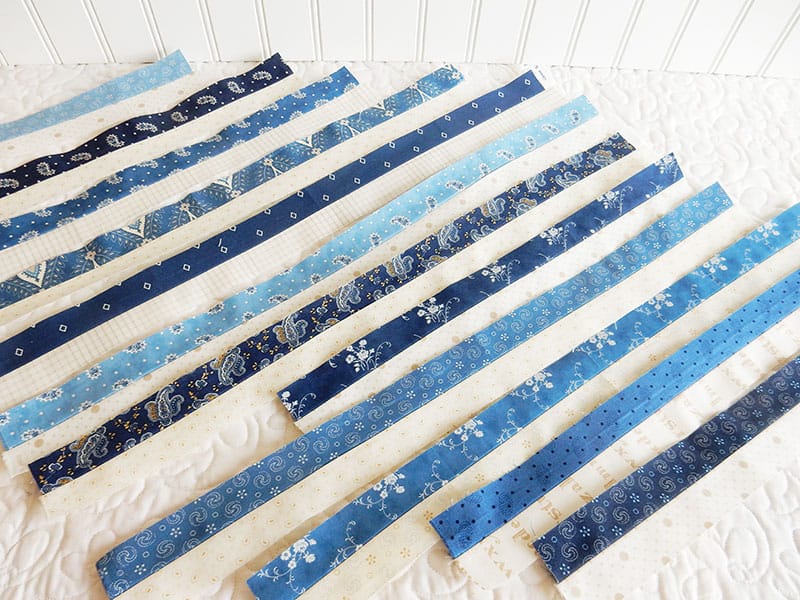 I'm currently working on a project based off of hand-cut strips that are then sewn into strip sets.  These quilt strip sets also need to be pressed accurately in order to be able to cut straight units from them. (I recently shared an update on this quilt here).
Tips for Pressing Quilt Strip Sets Video:
You can watch my video on Tips for Pressing Strip Sets above.  The video is not very long but goes over some helpful ideas (and I think it always helps to have a visual).  Techniques for pressing quilt strip sets are often a topic of discussion when I teach, and these tips have been helpful to many of my students.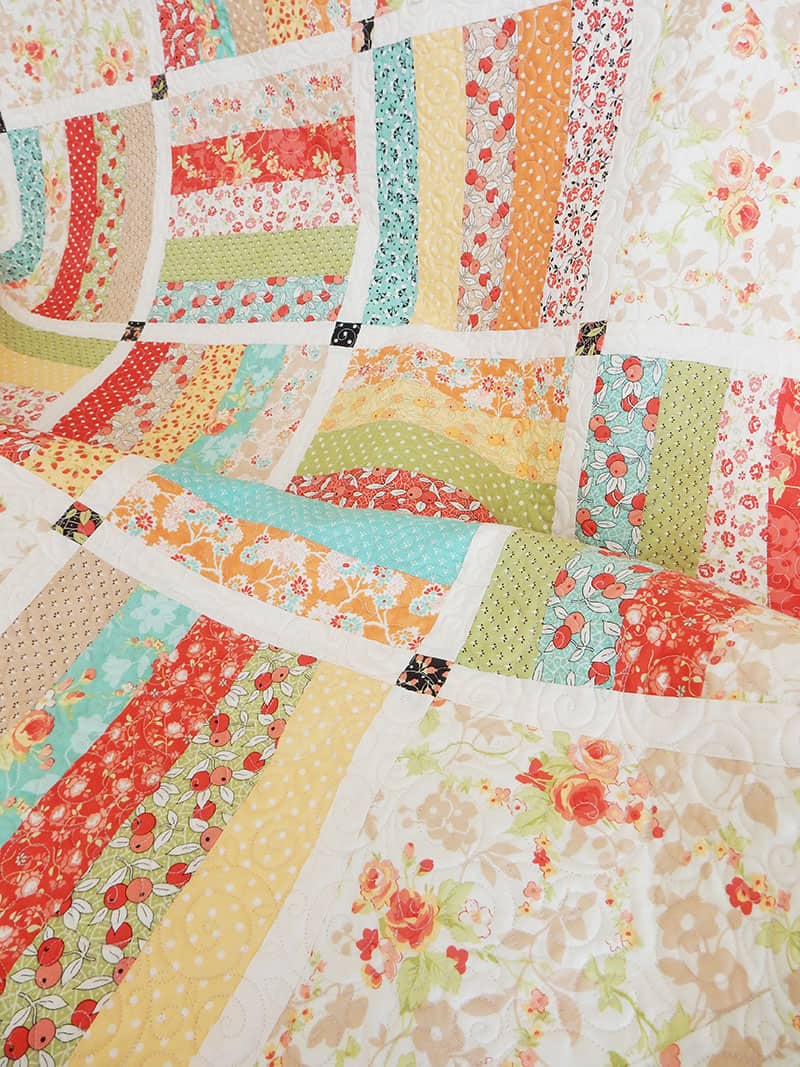 My Dreamin' quilt uses Jelly Roll strips and strip set piecing for fast and easy blocks.
More Tips for Sewing with Jelly Rolls and Quilt Strip Sets: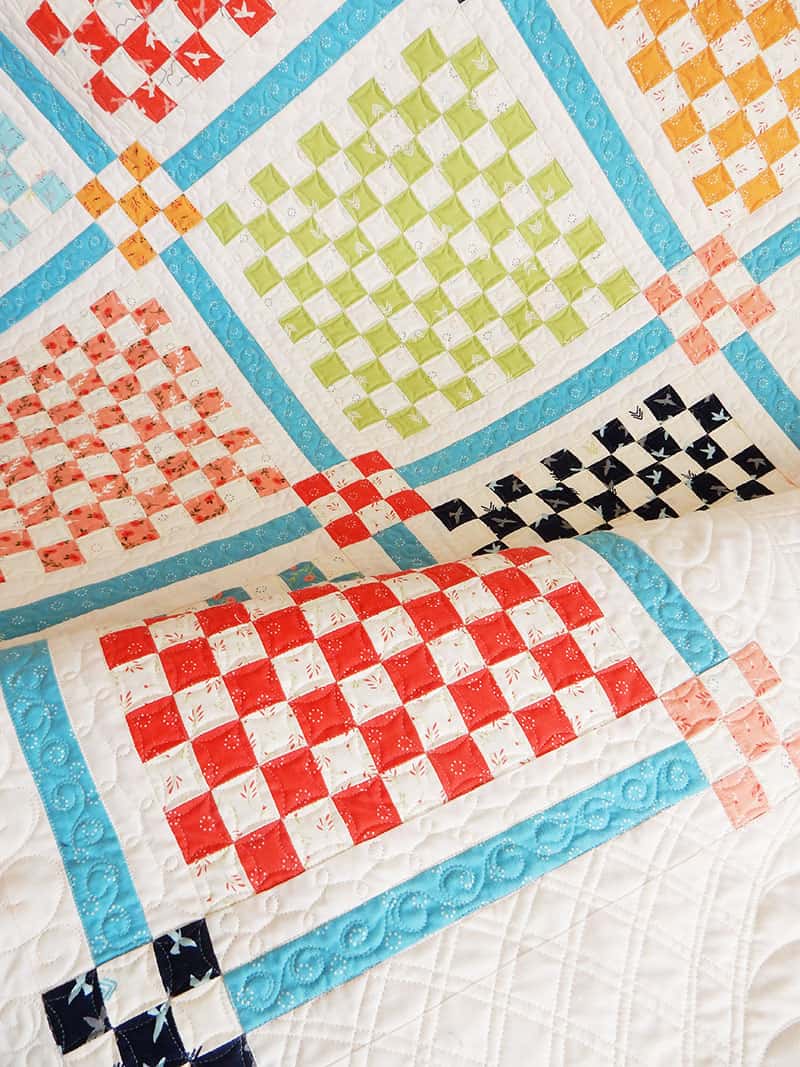 My Patchwork Garden quilt above utilizes strip set piecing for the blocks, the sashing, and the 9-patch post units. I actually write a lot of patterns that utilize quilt strip sets because strip-set sewing is a technique that saves so much time!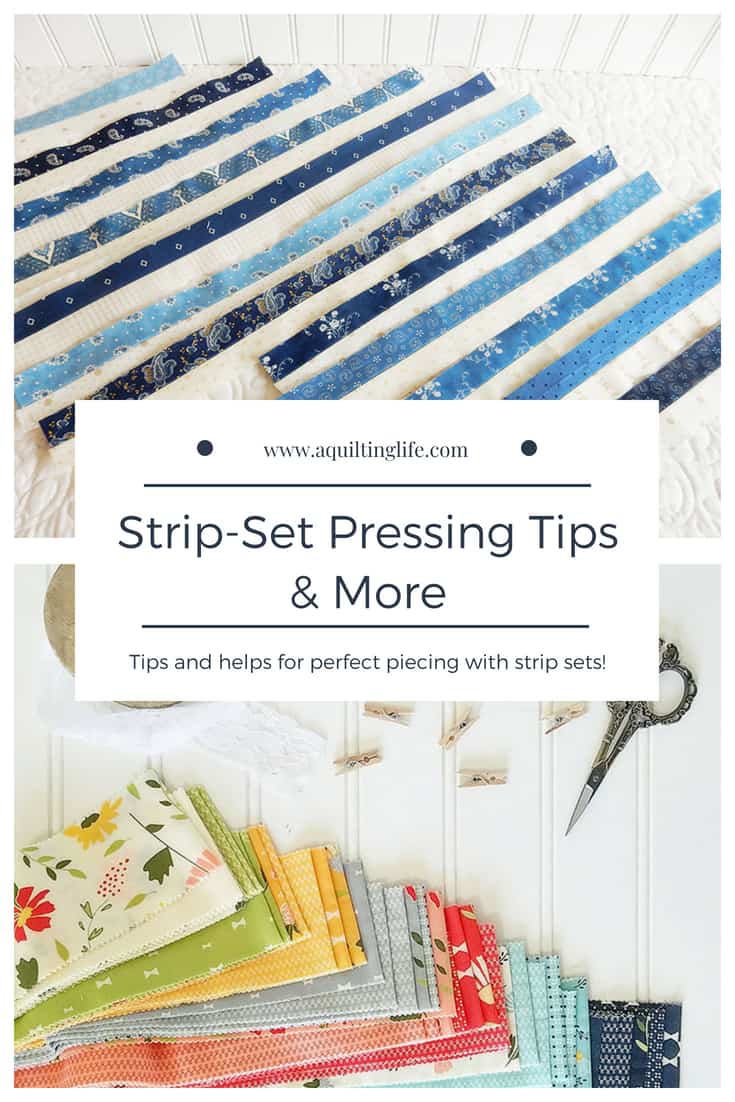 I hope these tips for pressing quilt strip sets are helpful to you!
If you have any questions, please don't hesitate to email me or leave your question in the comment section.  (I answer comment questions right there in that section).  Sometimes it's those very simple things that can really make a big difference in quilting accuracy! The image above is sized for Pinterest so you can return back to this page if needed.
Thanks so much for stopping by…and happy quilting!