Hello, friends! Today I'm sharing the Quilting Life Block of the Month December 2022 PDF pattern! This has been one of my favorite Block of the Month designs to date. (Yes, there will be a 2023 block of the month–information below! I've so enjoyed seeing all of the beautiful versions of this quilt come together through the year. Also, I have a December Calendar PDF for you to download here today.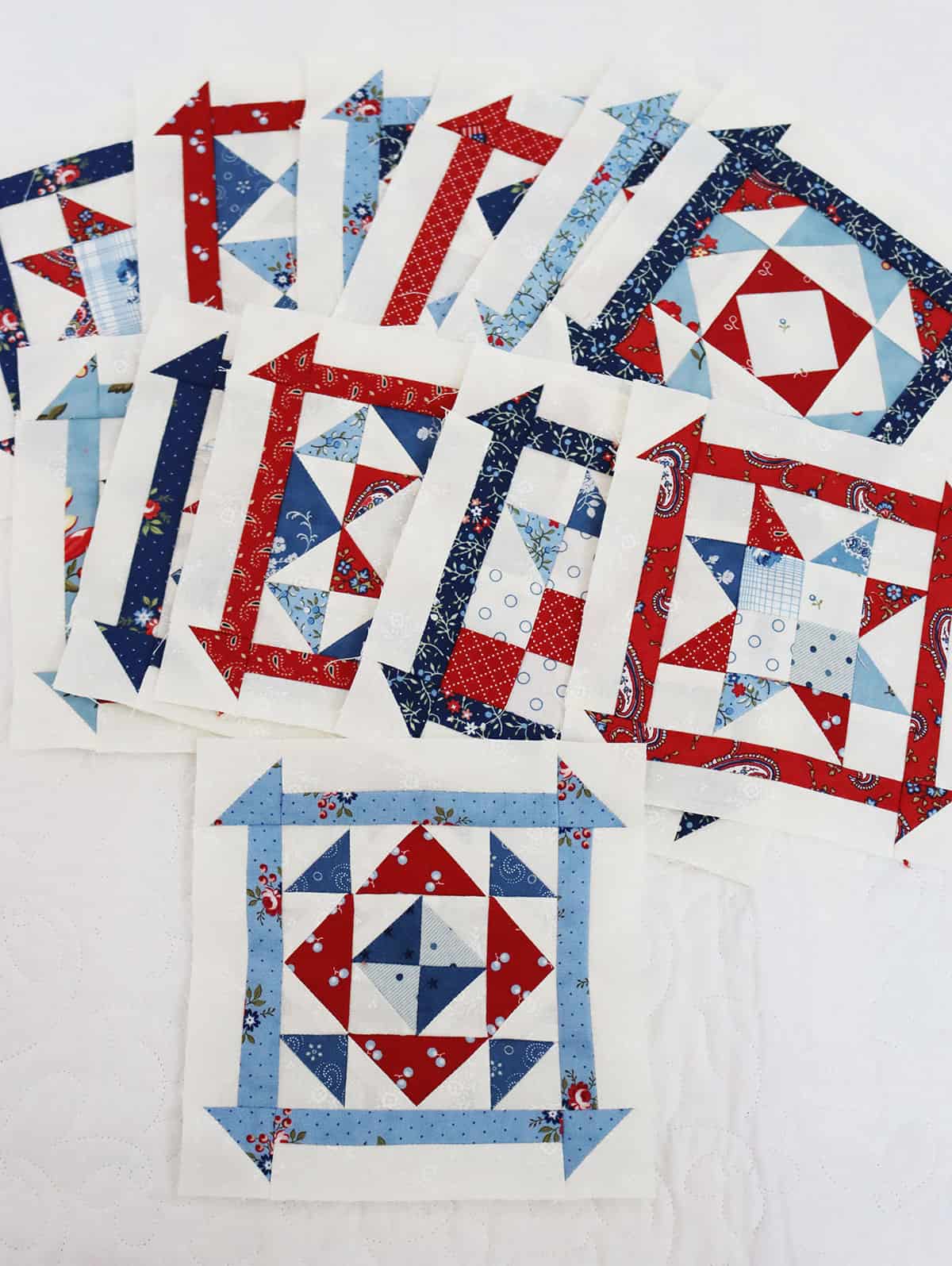 Quilting Life Block of the Month December 2022
December Block Details and Tips
This month's block features half-square triangles and flying geese units. You might even be able to use leftovers from previous month's blocks! As long as you make sure your individual units are trimmed to size, your block should go together smoothly.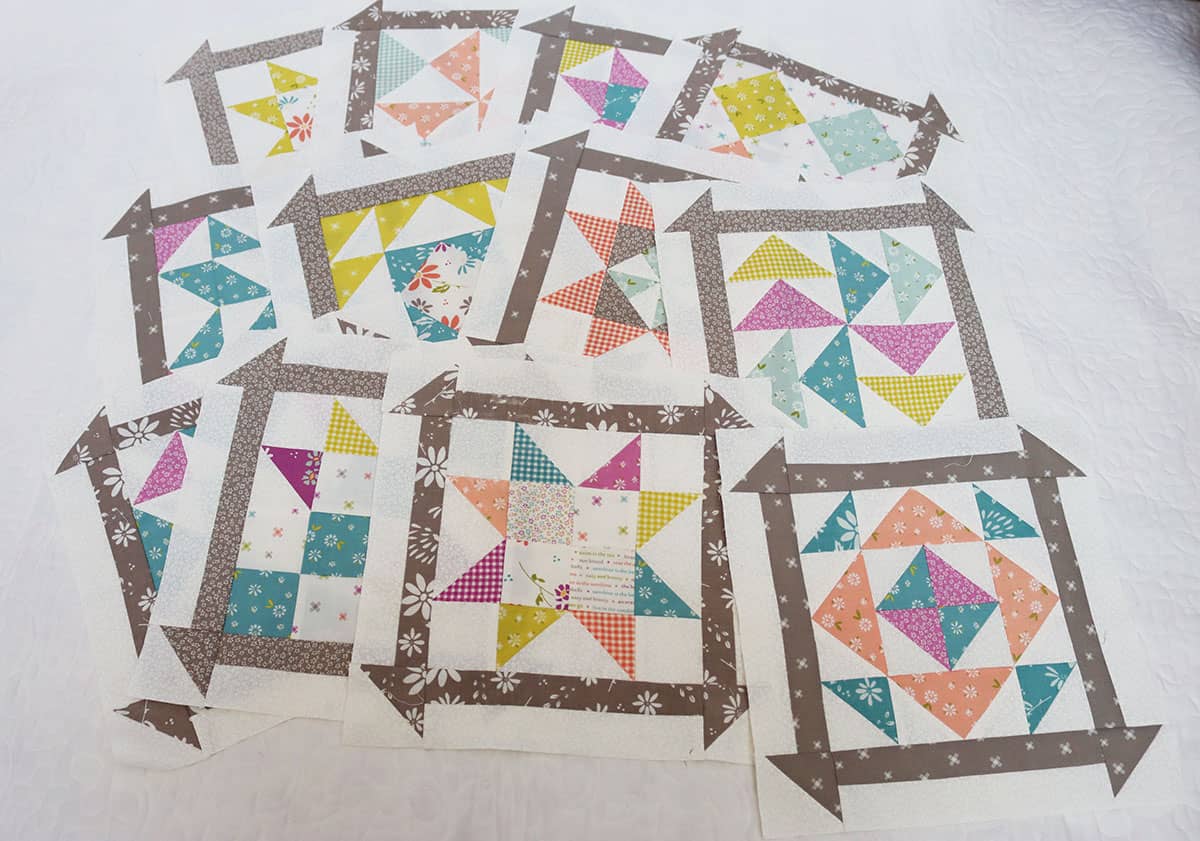 December Block Video
Watch this month's block video above or go here to watch it on our YouTube channel.
2022 Block of the Month Details
This year's quilt is a sampler with 12 different unique pieced blocks. There is no applique' or paper piecing required. Once again, I will be sharing block patterns in two sizes: 12″ finished and 6″ finished.
Patterns release monthly on the first Thursday of the month here on the blog.
Each month, a step-by-step video tutorial features helps to make to make that month's block. Watch the video here on the blog or on the YouTube channel here.
And find answers to Block of the Month Frequently Asked Questions here.
Finally, I've recently received a few questions about the finished size of this year's quilt. I haven't finalized my setting, but since the blocks are the same as last year's, the finished sizes will be similar: 27″ x 34″ for the small quilt with 6″ blocks and 52″ x 67″ for the larger quilt with 12″ blocks. Of course, you can always make additional blocks and/or add additional borders to increase your quilt size. I'm also thinking about setting my small blocks into a table runner this year…details soon!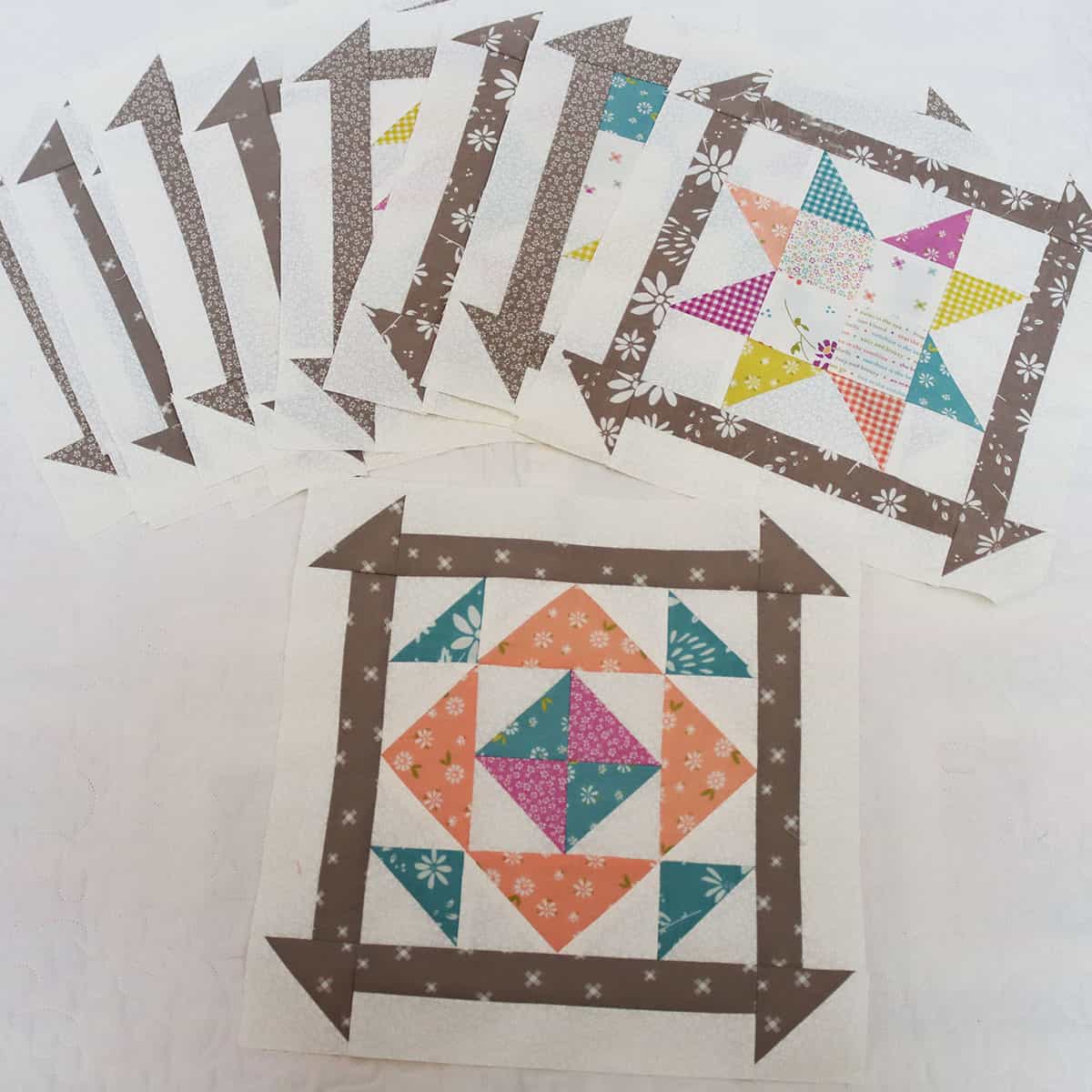 December 2022 Calendar Page + 2022 Finishing Instructions
I'll share the finishing instructions for this year's Block of the Month next Thursday. And I can't wait to share my finished projects with my large and small blocks!
2023 Block of the Month Information
Yes, there will be a 2023 Block of the Month! I'm super excited about this one, too! I will have a PDF with fabric requirements available for you very soon. And we will update the schedule just a bit for the new year. Block of the Month PDF patterns will release on the first Monday of each month beginning January 2nd, 2023!
Happy quilting, and thanks so much for stopping by!