Hello, friends! I'm super excited today to share my Rainbow Prisms Quilt which is a fun and fat eighth friendly quilt. The pattern appears in the February 2023 issue of American Patchwork & Quilting which will be available this Friday, December 2nd, 2022. I'm pretty excited to also share that my quilt was chosen for the cover of the issue 🙂
Rainbow Prisms Quilt
After finishing up my new patterns with our Simply Delightful collection last summer, I pieced together the Rainbow Prisms quilt and sent it off to American Patchwork & Quilting for publication. It's always such a treat to see the styled photography they do, and this time around it was extra special to learn that the quilt would be on the cover!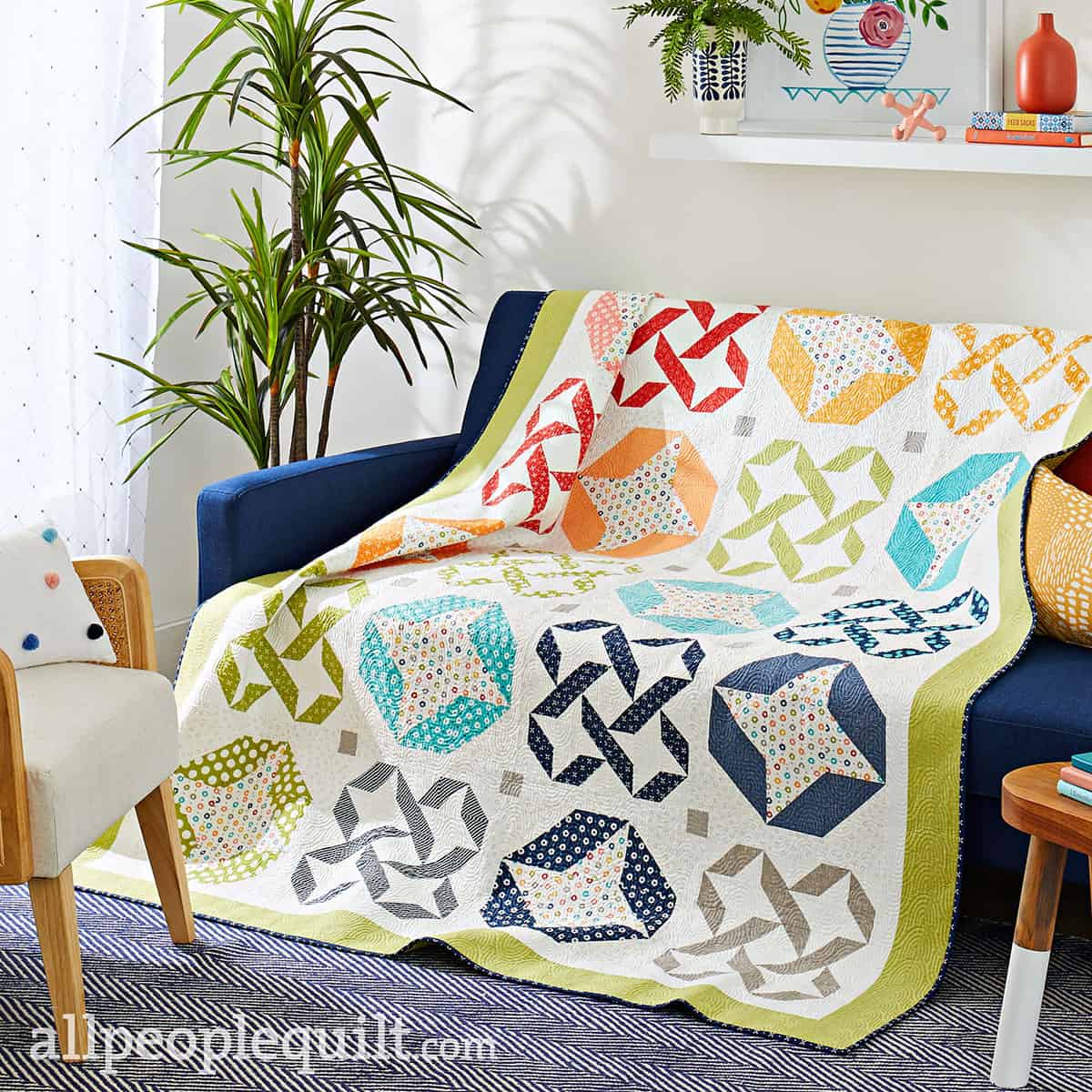 Quilt and Pattern Details
Here are all of the details for the Rainbow Prisms quilt:
Quilt finishes at 63″ x 76 ½″
I used 20 different fat eighths from our Simply Delightful collection. All of the fabric requirements are available in the February 2023 issue of American Patchwork & Quilting which will be on newsstands at the end of this week.
For the large star centers, I used one of my favorite prints from the collection–the multi-colored flowers on white.
I used the tone on tone white from the collection for the centers of the small star blocks.
And it was fun to use the grey dot circles on white for a great sashing and outer block low-volume option.
My friend Marion Bott did the amazing all-over quilting on this one.
Fabric Details
All of the fabrics are from our Simply Delightful collection which will be in stores in February 2023. You can see more details about this fabric collection below:
I can't wait to get my issue of the magazine, because judging from the cover there are a lot of fun articles and other projects I will want to read and make!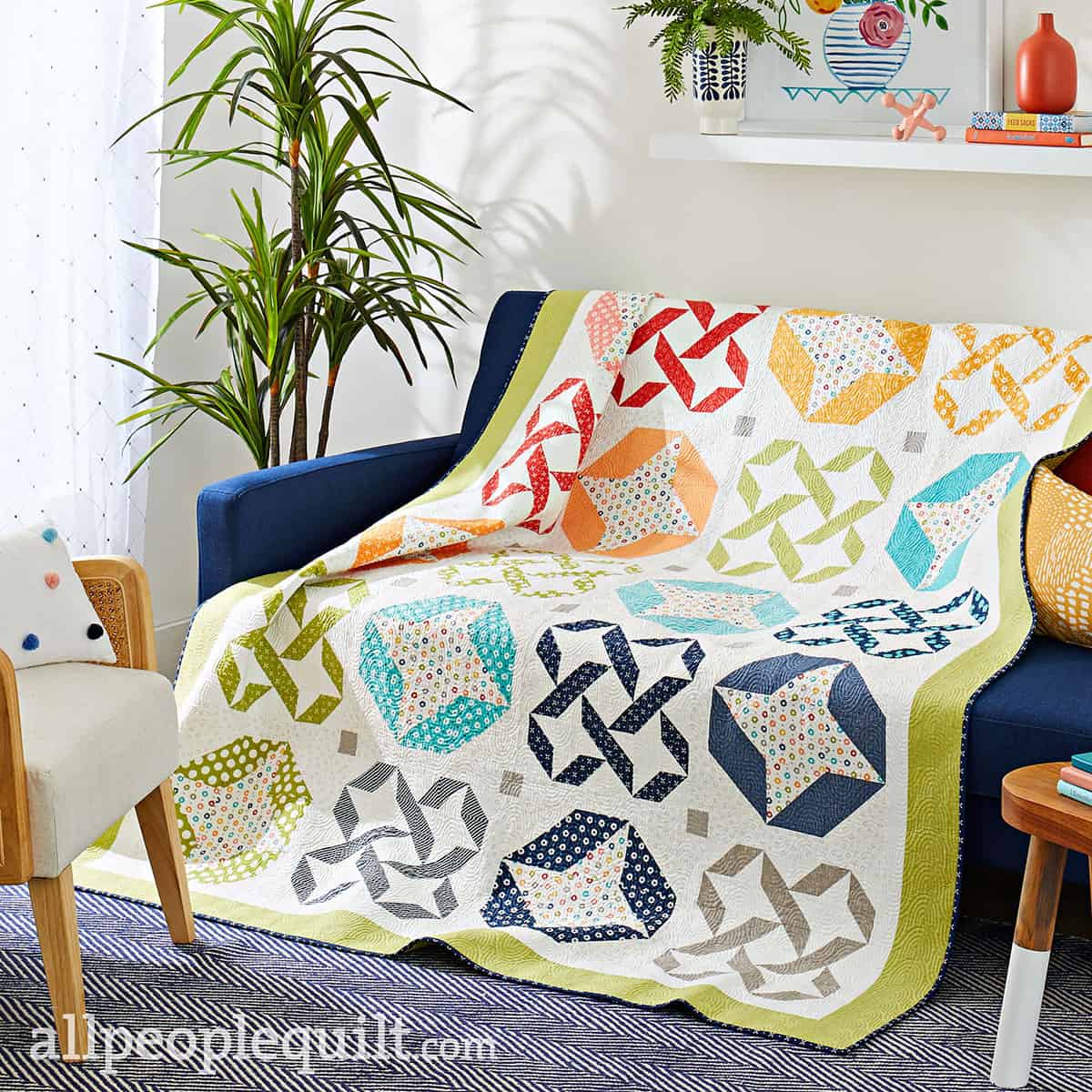 Thanks so much for stopping by, and happy quilting!