Hello, friends! It was a busy first quarter of the year here at A Quilting Life! So, I took advantage of a little free time over the past week to do my regular quarterly review and set some personal and quilting goals for the upcoming months. I hope you'll find the thoughts in my Quilting Goals 2023 + Quarterly Review post helpful as you plan your own quilting life. I'm a believer in goals, but I'm also a believer in having realistic expectations and in allowing space for life.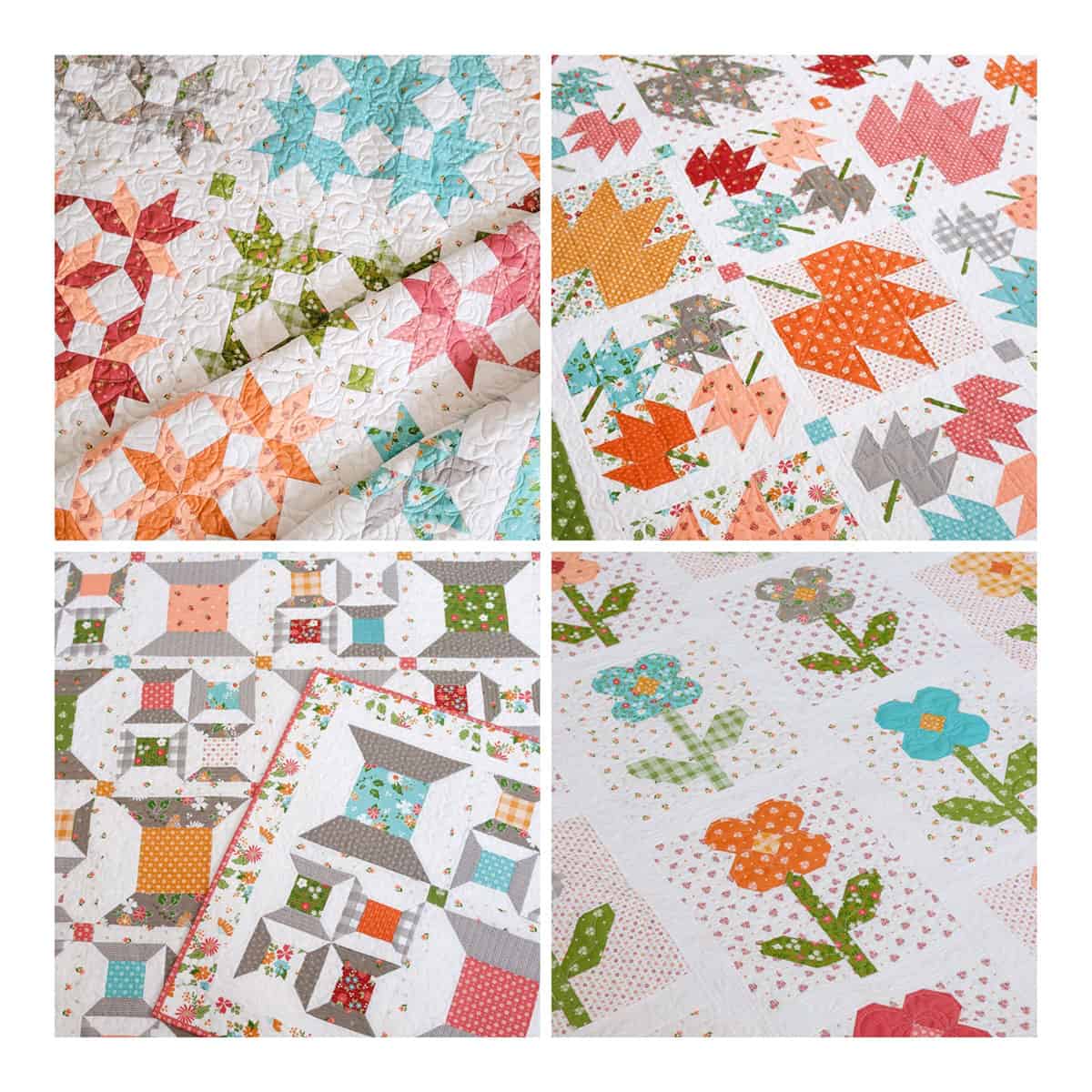 Quilting Goals 2023 + Quarterly Review
2023 Quarter 1 Review + Finishes
Last year I posted monthly about staying organized with your quilting goals and projects. (I'll link to that series below if you are interested in reading those posts). Additionally, we usually do a quarterly goals review on our Quilting Life Podcast. And I always do a year in review post of some sort. I've always found that sharing my goals and progress (or lack thereof) helps me stay motivated and accountable. My first step in reviewing is always to list my finishes. Projects I finished from January through March this year are below:
5 Bountiful Blooms Quilts (one was a wall hanging)
1 Bountiful Blooms Table Runner
8 Bountiful Blooms Bags of various styles
Many Sewcialites 2 Blocks
A WIP embroidered/quilt wall hanging I started about ten years ago (just need to bind it)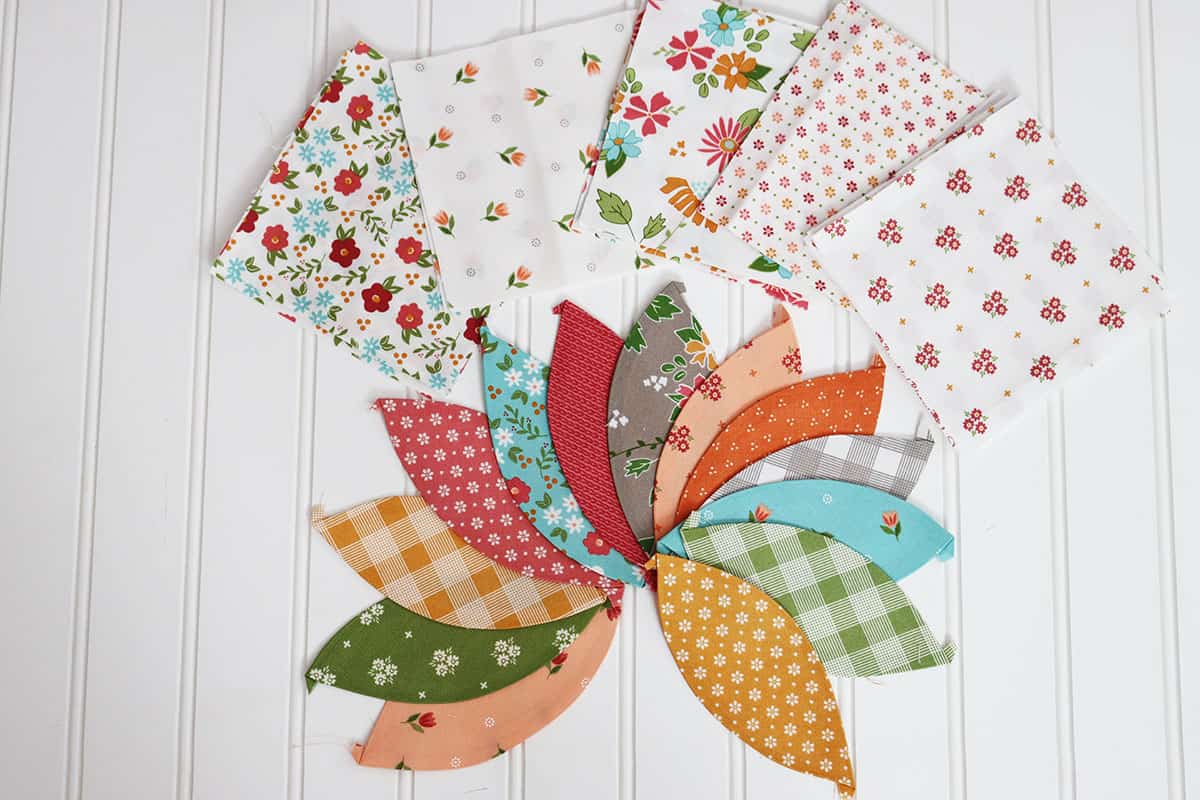 Works in Progress
Another step I always take during my review process is a look at my current Works in Progress. I have a good many on this list that I'm not in a rush to finish. Many of them use scraps from our various fabric collections, and so I like the fact that I have these on-going projects to make with those scraps. Current long-term works in progress include:
Village Scrappy House Quilt (plus find tips on this post for keeping up with works in progress)
Designer Mystery 2022 (Fat Quarter Shop)
I also have some short-term works in progress that are nearly finished:
Sewcialites 2
Bountiful Charity Quilt Along with Fat Quarter Shop (more on this soon here on the blog)
Orange Peel block project (this is my official Quilt Goals project for a Fat Quarter Shop challenge)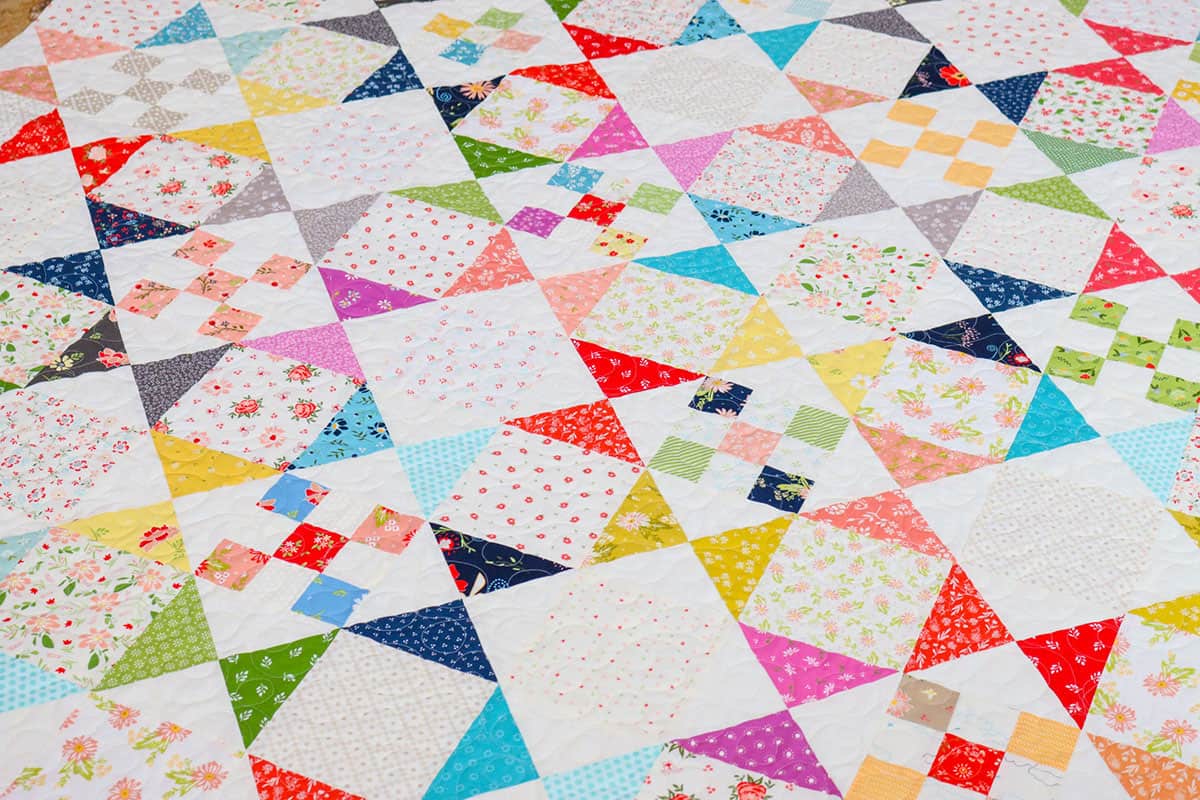 Ideas for New Projects
Next in my review and goal-setting process I make a list of projects I am thinking about starting. My recent list looks like this:
4 new quilts with our July collection release
Accessory projects with our July collection release
Letters to Santa (Moda Quilt Along)
Scrappy Celebration Quilt (by Lissa Alexander)
Scrappy Trees Quilt
Baby quilts to have on hand for gifting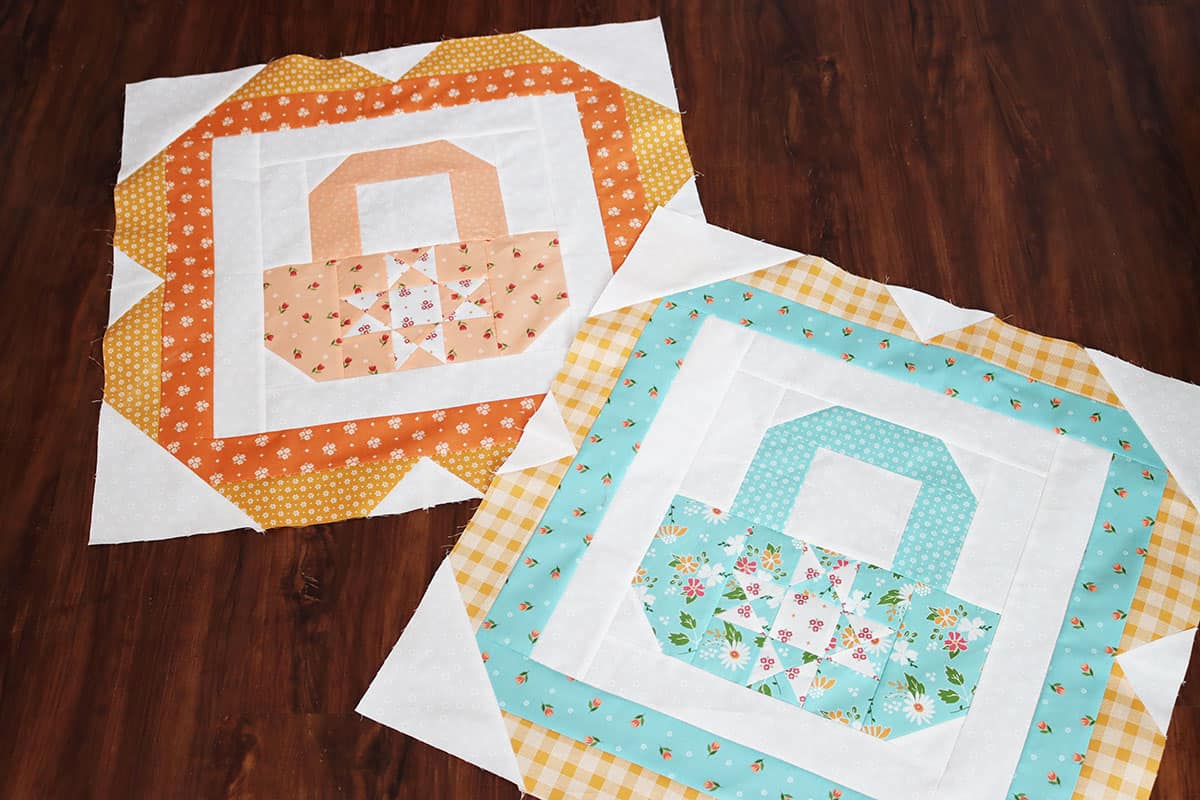 2023 Quarter 2 Quilting Goals and THE Question to Ask Yourself
One thing I have learned through all of my quilt (and personal) goal setting over the years is that we need to be kind to ourselves when we set our expectations. Life is busy for everyone, and sometimes things just happen (like our broken sprinkler line that we thankfully found Saturday evening before our back yard turned into a lake). Recently I heard of the perfect question to ask yourself when setting intentions and goals: "What do I need to finish this (day/week/month/quarter/year) to consider it successful?" With that question in mind, here are my Quarter 2 Quilting Goals:
Finish the July collection release quilts and projects.
Finish another scrappy quilt (this was a 2023 to make a scrap quilt each quarter).
Anything else is a bonus!
One note about this quarter goals is that I don't know when the sample yardage will arrive to begin sewing the July collection release projects. So, until that fabric arrives, I will be sewing whatever I want–I may get a lot done, or just a little–we will see!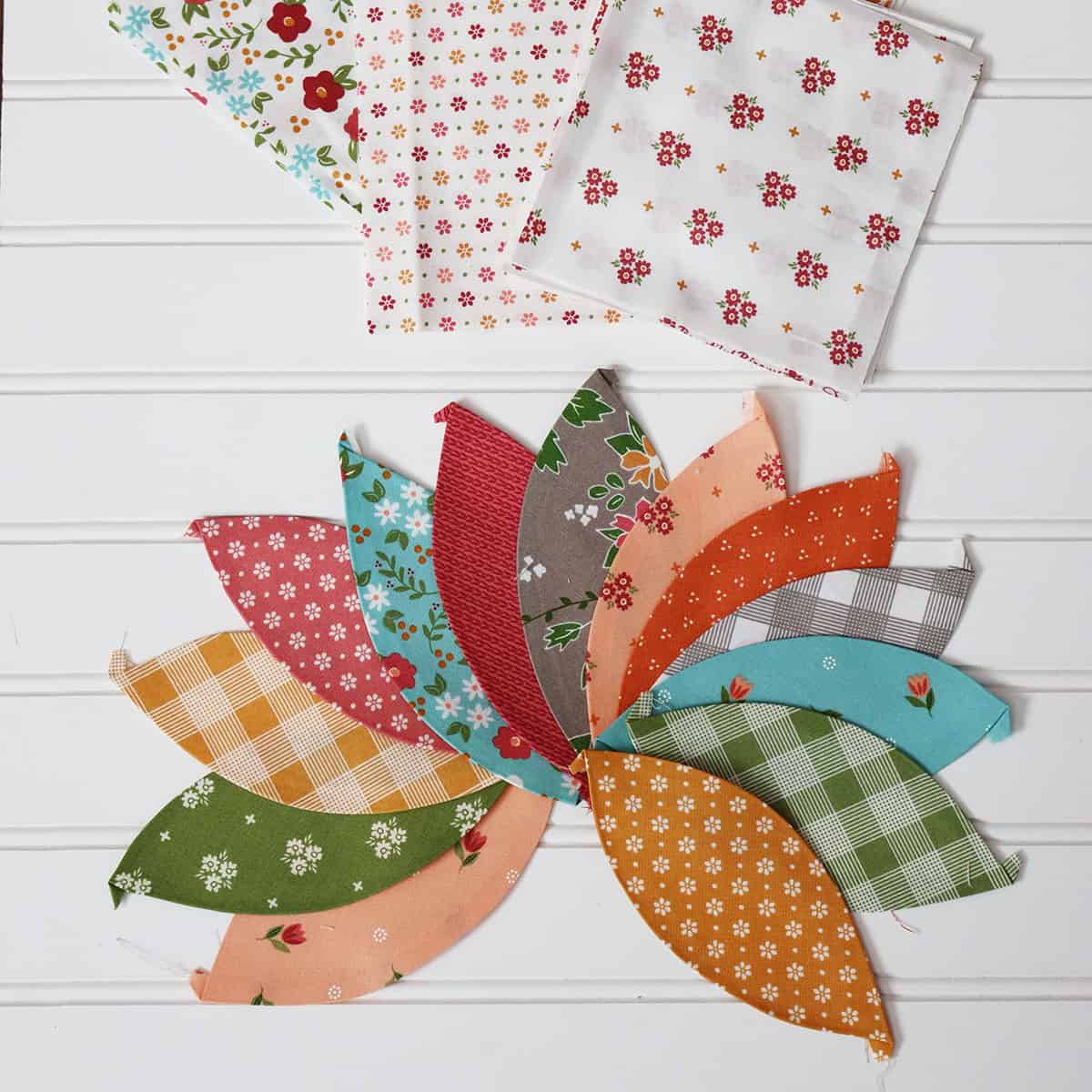 Resources for Setting Quilting Goals
Finally–for those of you looking for ½-yard bundle pre-orders of Favorite Things and Bountiful Blooms–you will find them available here now.
Thanks so much for stopping by for my Quilting Goals 2023 + Quarterly Review post. Happy quilting!