Hello, friends! Today I'm sharing More Bountiful Blooms Quilts designed by my daughter Chelsi for our new Bountiful Blooms collection. We have been very grateful for the lovely response to this collection. It's definitely a favorite of both of ours! I have photos of three of Chelsi's quilts + blocks from a quilt in progress to share with you today along with all of the pattern details.
More Bountiful Blooms Quilts
Fall at Home
The first of Chelsi's new Bountiful Blooms quilts is called Fall at Home. This delightful quilt features log cabins and maple leafs–a perfect combination. See the quilt details and find the link to purchase below:
Fall at Home finishes at 79″ x 79″ with fabric requirements listed below
1 Bountiful Blooms Fat Quarter Bundle (or at least 30 prints in a variety of colors)
¾-yard Outer Border Fabric
3 ½ yards Background Fabric
¾-yard Binding
5 yards Backing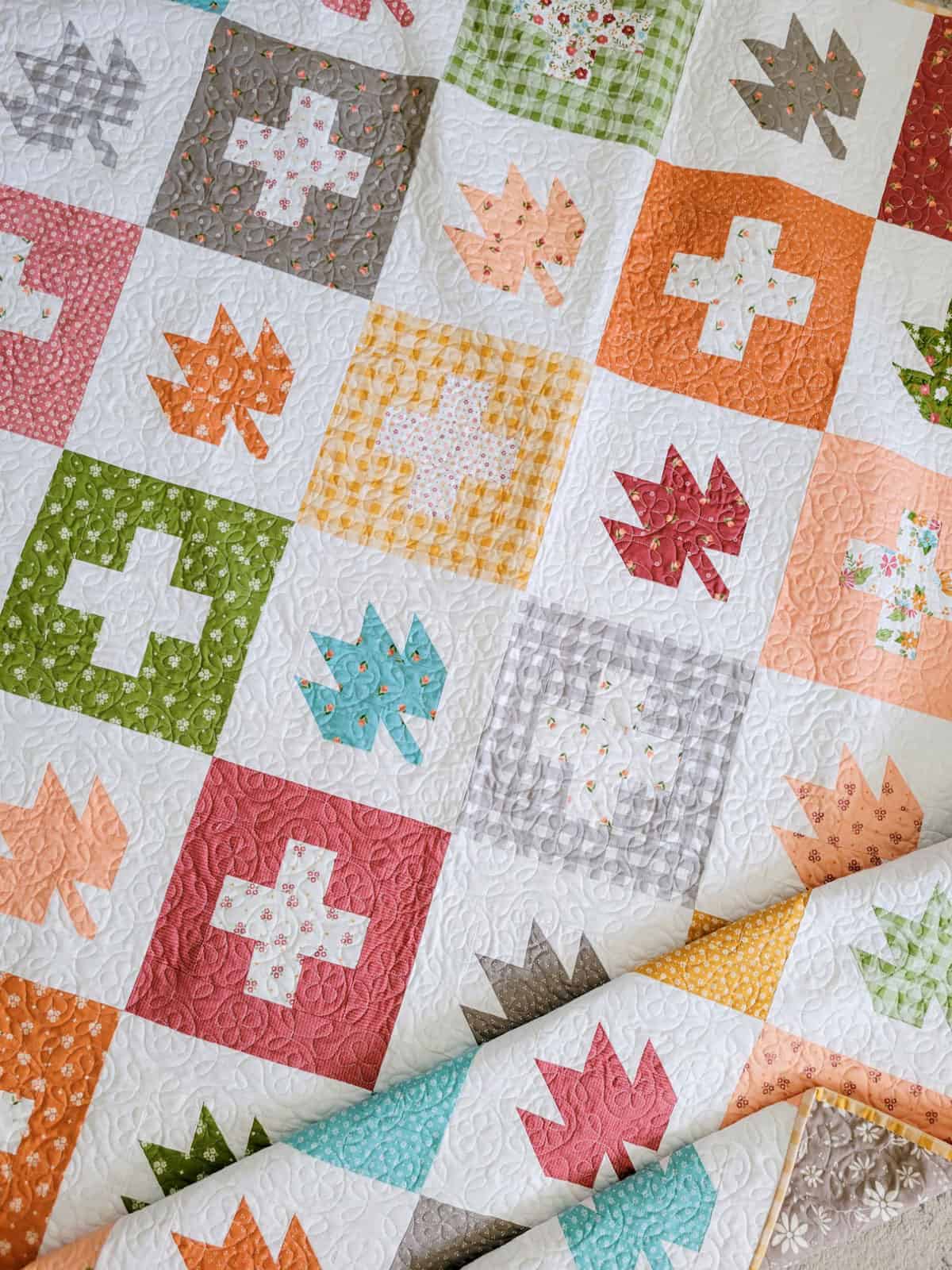 Autumnal
Autumnal is another darling Bountiful Blooms quilt designed by Chelsi that features Maple Leaf blocks and plus blocks. It's a fast and fun beginner friendly pattern.
Autumnal finishes at 60″ x 70 and fabric requirements are listed below.
1 Fat Eighth Bundle (containing at least 21 medium/dark prints and 6 low volume/light prints)
2 yards Background
⅝ yard Binding
4 yards Backing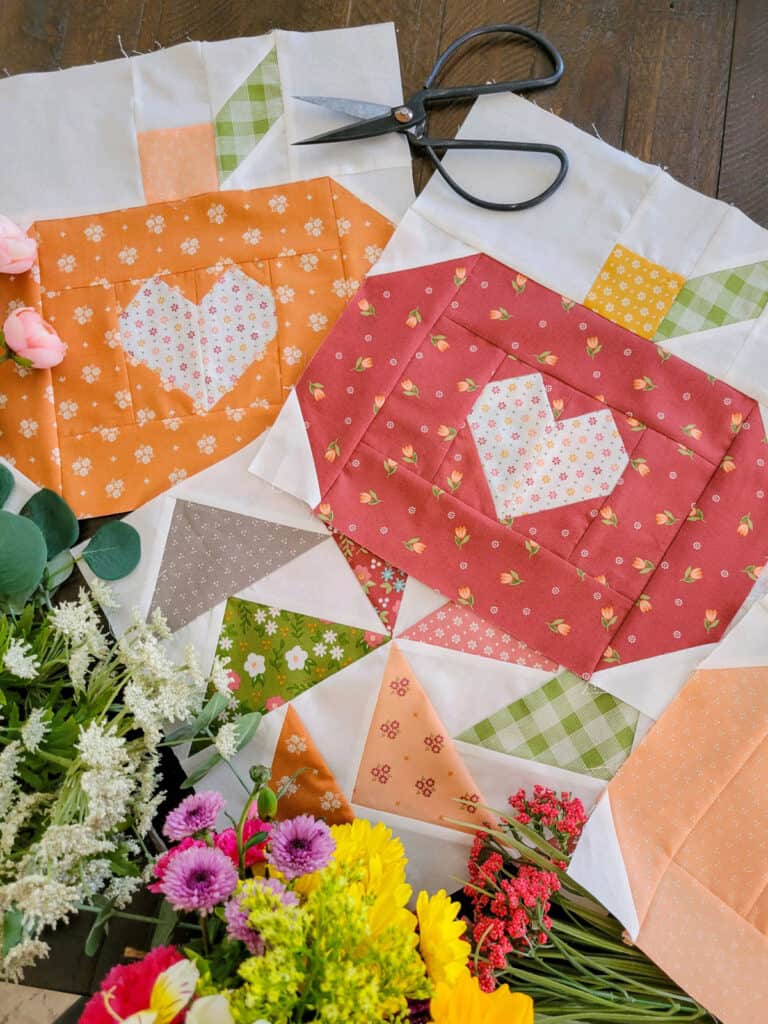 Hello Fall
Chelsi is also currently working on a Bountiful Blooms version of her Hello Fall pattern. This quilt is fat quarter friendly and features darling pumpkins and flying geese!
Hello Fall finishes at 71″ x 71″ and uses the materials listed below.
At least 30 Fat Quarters
Background: 4 ½ yards
Binding: ⅝ yard
Backing: 4 ½ yards
Regal Pines
Chelsi's Regal Pines pattern features beautiful tree blocks along with chain blocks with stars and some beautiful optional embroidery. This pattern is still being finalized, and will be available in her shop shortly.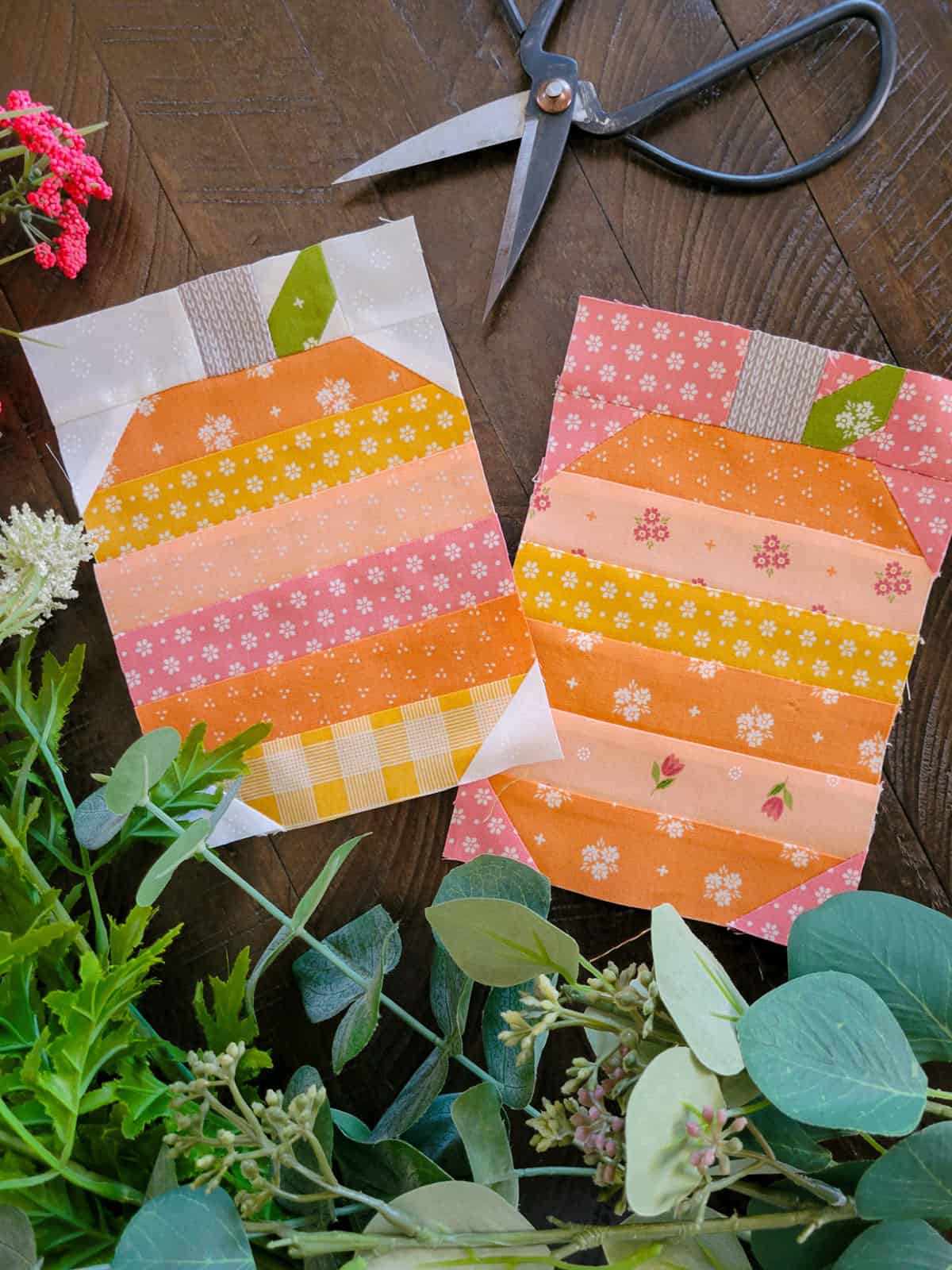 Harvest Season
Harvest Season is a darling pumpkin quilt featuring a variety of different pumpkin blocks mixed with simple patchwork and the option to make the quilt using a dark background. This quilt finishes at 61 ½″ x 66 ½″. You can see the fabric requirements for the light fabric background and the dark fabric background in the listing link below.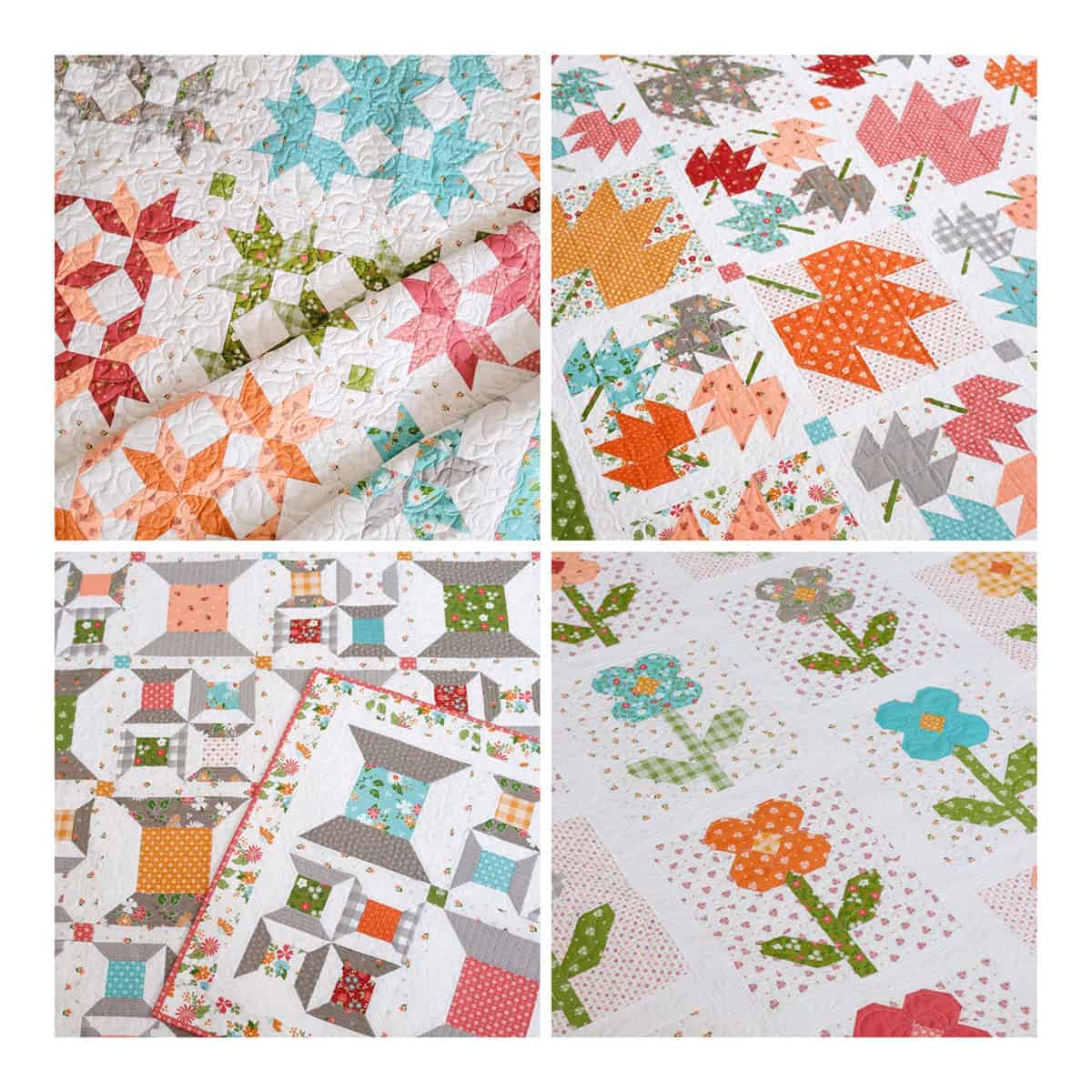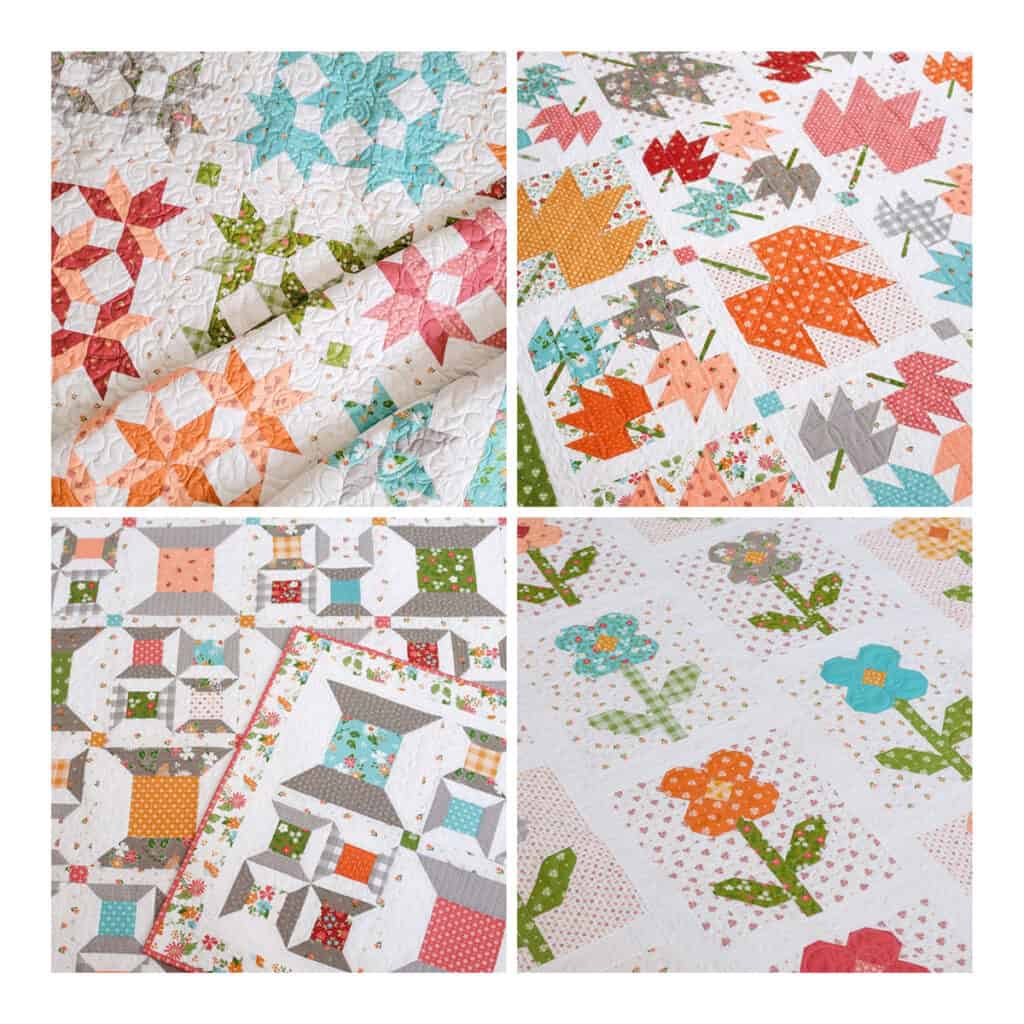 More about Bountiful Blooms + Quilts
In case you missed out on my earlier Bountiful Blooms quilt posts–you can find my new designs at the links below: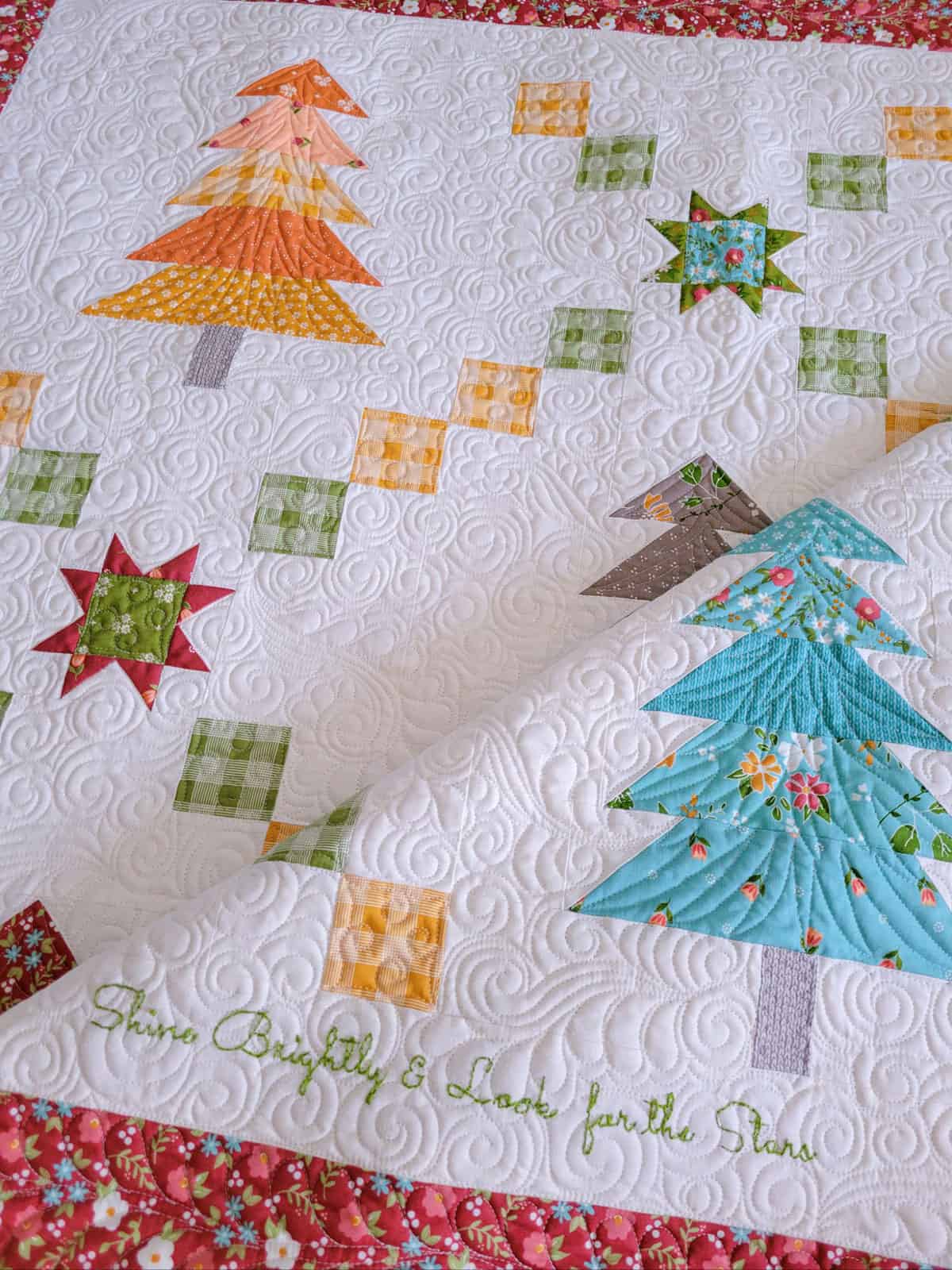 Bountiful Blooms Fabric
Bountiful Blooms has been showing to shops through the month of March and early April and will ship to stores in September 2023. Be sure to let your favorite shop owner know now if you would like them to order. I will have some limited quantities of fabric and pre-cuts available when it ships in September. And I also have pre-orders available here now if you are interested in half-yard bundles of the full collection.
Thanks so much for stopping by, and happy quilting!