Note: this post was originally published in December of 2016 and updated in January 2019. Hello! I'm trying to stay in organization mode right now…I have an entire week without too many commitments, and I've been careful to set aside this week for organizing and for some "just for me" sewing! I hope you'll enjoy today's post on 5 Tips for Setting Quilting Goals.
5 Tips for Setting Quilting Goals
The beginning of the year is the perfect time to take stock, evaluate, and set some realistic goals for the upcoming year! Here are some of my favorite ideas for getting organized so that you can have fun and accomplish your goals at the same time!
1.
Review the projects you worked on and completed this year.
First, I'm always surprised to find that I've actually completed more projects than I realized. Reviewing the prior year's projects is one of the most helpful tools for setting realistic quilting and sewing goals for the coming year.
2.
Make a list of your finishes.
Next, I like to list my finishes from the prior year according to category.  Some of the categories I used this year are: quilts, small quilts, bags, pillows, wall hangings, and accessories. Listing finishes like this helps us to realize how we spent our time. This process can also help us to evaluate what types of projects we want to focus on for the upcoming year.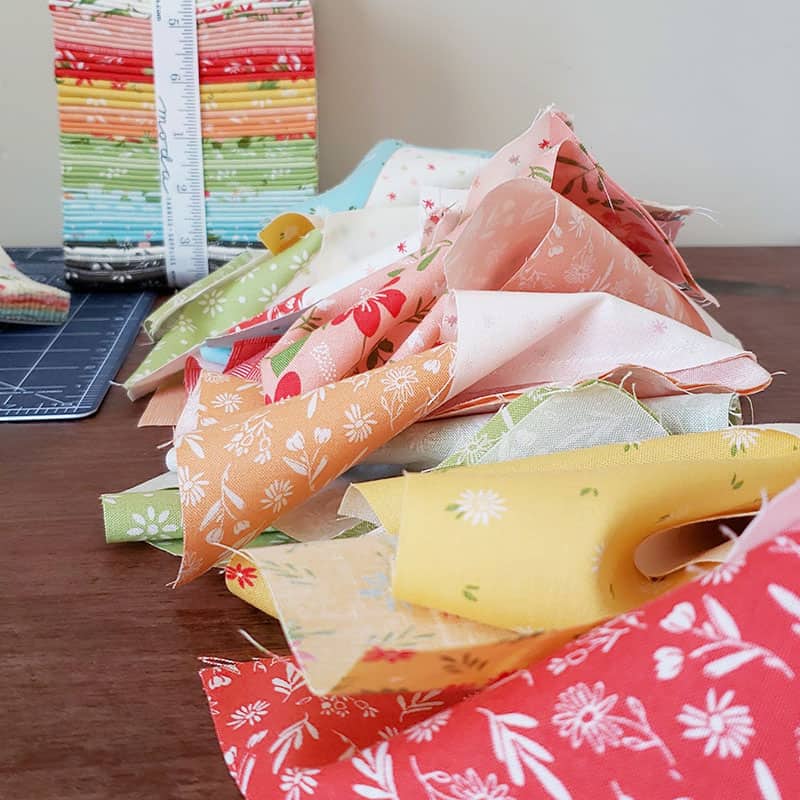 3. Make a list of your works in progress.
Use any method for this. It's helpful to have a paper list of works in progress to keep in the sewing room (and refer to as needed). For a terrific free download, AllPeopleQuilt has this handy form for tracking 12 projects.  The most helpful part of this list is the status column. Even if you don't finish this project, you can at least note your progress at the end of the year.  
4. Make a list of projects you'd like to start this year.
This is always the most fun: there are so many possibilities! I am constantly thinking of new projects I want to work on. When I fail to write them down they just don't get made. I try to keep this list to a dozen projects or fewer since I know more will get added to this list as the year goes on. Sometimes projects on this list never get started. And something else might replace it before I get to it. But I definitely feel like having this list keeps me from forgetting about a lot of want-to-makes.
5.
Clean off all of your sewing and quilting work surfaces.
For me this always means cleaning off my cutting table, my sewing machine table, and my ironing board–these are the places where I tend to accumulate clutter! Try not to get distracted by fabric and projects you might find while doing this task. If you don't have a designated place for some of your sewing tasks, make a concentrated effort to keep the areas you use extra clean: I did all of my cutting and sewing for over 15 years on our dining room table (not ideal, but you can make it work)!

I hope some of these ideas on 5 Tips for Setting Quilting Goals will be of help to you as your get ready for the new year. You might also enjoy: 10 Tips for a Great Year of Quilting. Happy quilting, and thanks so much for stopping by!
Thanks so much for stopping by!