Hello, friends! Happy 2023! I've been doing a bit of reviewing and planning over the past several days (and still have more to do). I find the new year such a refreshing time to set intentions for my personal and quilting life. So today I'm sharing my 2023 Quilting Goals: How to Get Organized ideas. I hope you'll find some useful tips to jump-start your year.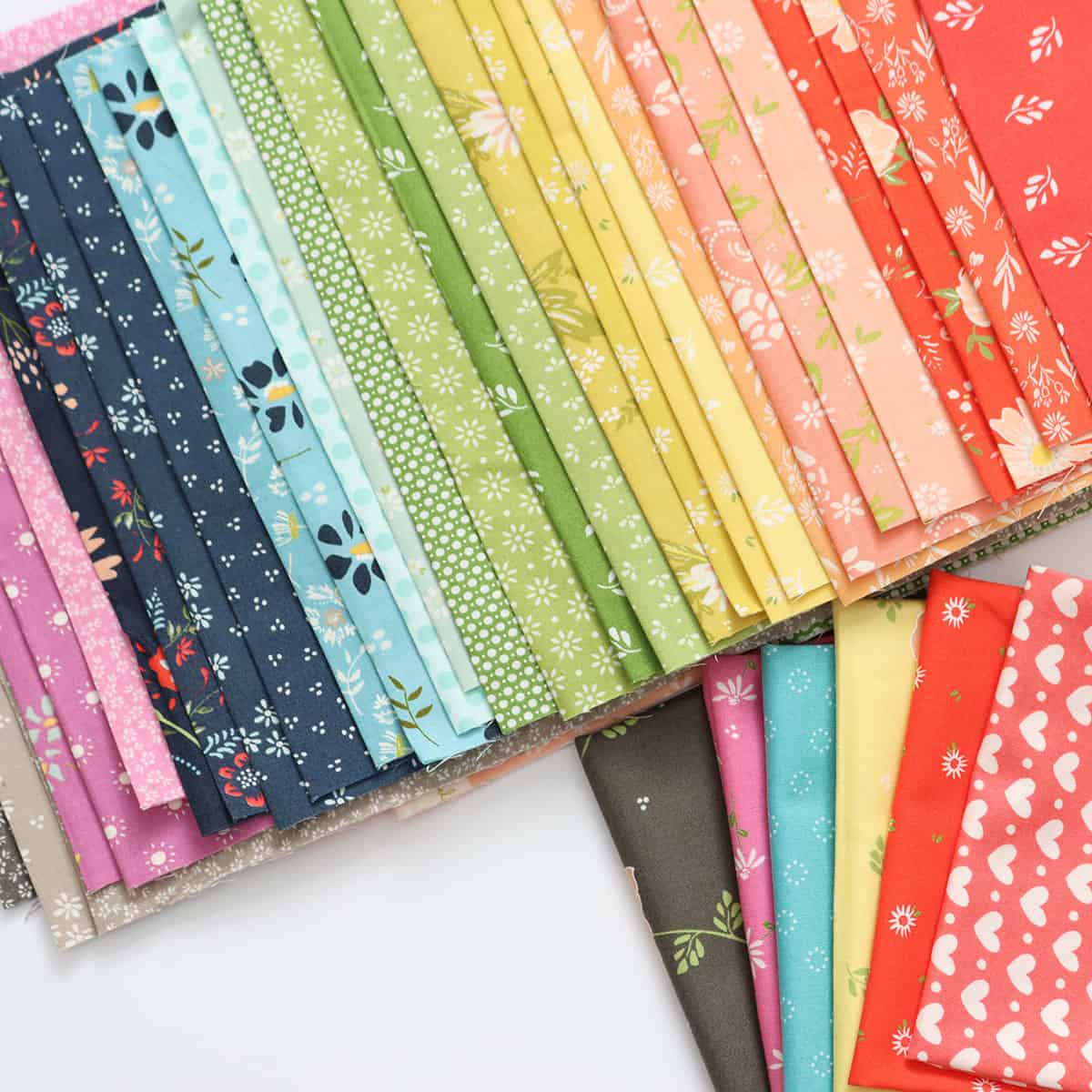 2023 Quilting Goals: How to Get Organized
I follow a similar plan each year which begins with a month-by-month review of the previous year.
1. Review your Prior Year's Finishes
This year I looked at finishes in the sewing room as usual (you can see my 2022 review post here). But I also really spent some time thinking about what projects really brought me joy. I love designing and sewing quilts with our fabric collections, but I also really love sewing scrappy projects with a variety of our collections. And small projects for a quick win are always a must for me.
2. Create a Sewing Plan
I keep a list of projects I'm working on along with "bucket-list" projects in my Quilting Life Planner & Workbook. It makes it easy to review the things I'm currently working on and want to begin working on in the near future. I like to keep my planner easily accessible in my sewing room so I can record my progress. I also look to add simple things to my list like cutting squares for scrap quilts to make in the future.
3. Develop a System for Working on Projects
For me, the most helpful part of getting and staying organized in my sewing room has been developing some simple systems for working on projects. I wish I were able to get to sew every day, but sometimes that just doesn't work out. The following have really helped me make the most of my sewing time:
I always leave something ready to go in my sewing room. It might be a stack of fabrics to cut or iron. Or it might be some flying geese to trim to size. Having something simple to work on right away makes it easy to jump in and get something done even when I don't have enough time.
When I know I will have a longer period of time for sewing I try to have a plan in place based on what needs to be finished next.
I am generally able to get into my sewing room on Saturdays. So, I have a rotating schedule that I try to work on for 30 minutes to an hour each Saturday before sewing:

Scrap management: sorting and trimming scraps
Surface cleaning: clearing away clutter from all of my flat surfaces and making sure the ironing board is clear
Storage review: reviewing if things are stored in the best places
Works in progress review
Stock review: checking to see if I need to order anything
4. Review Project Storage
It took me quite a while to figure out how essential it really is for me to store my projects in the best possible way. Things that are out of sight are really "out of mind," so I always note where projects are stored. I try to label all of my project bins and baskets to make this easy as well. And I'm frequently moving projects from one bind to another as they begin to take up more space or are finished up.
5. Create a System for Review
Reviewing is definitely one of the best kept secrets of productivity. How often you'll need to review most likely depends on how many things you are working on at any given time. Some quilters might be okay with a monthly review session, but I have been using a weekly review session for sewing for quite a while. It's been super helpful to be able to change goals, pivot, and keep working on the things that bring me joy because of these weekly reviews.
6. Organize Your Space
I used to propose that organizing your space was the first step in working on quilting goals. But I feel like a lot of people really get overwhelmed when starting with space organizing. Organizing your space is important, but it can be done a step or an area at a time while you are working on getting your list of projects ready to go. Find tips for arranging your sewing space here.
More Helpful Posts
You might also find some of the posts below helpful as you begin your quilting journey for 2023: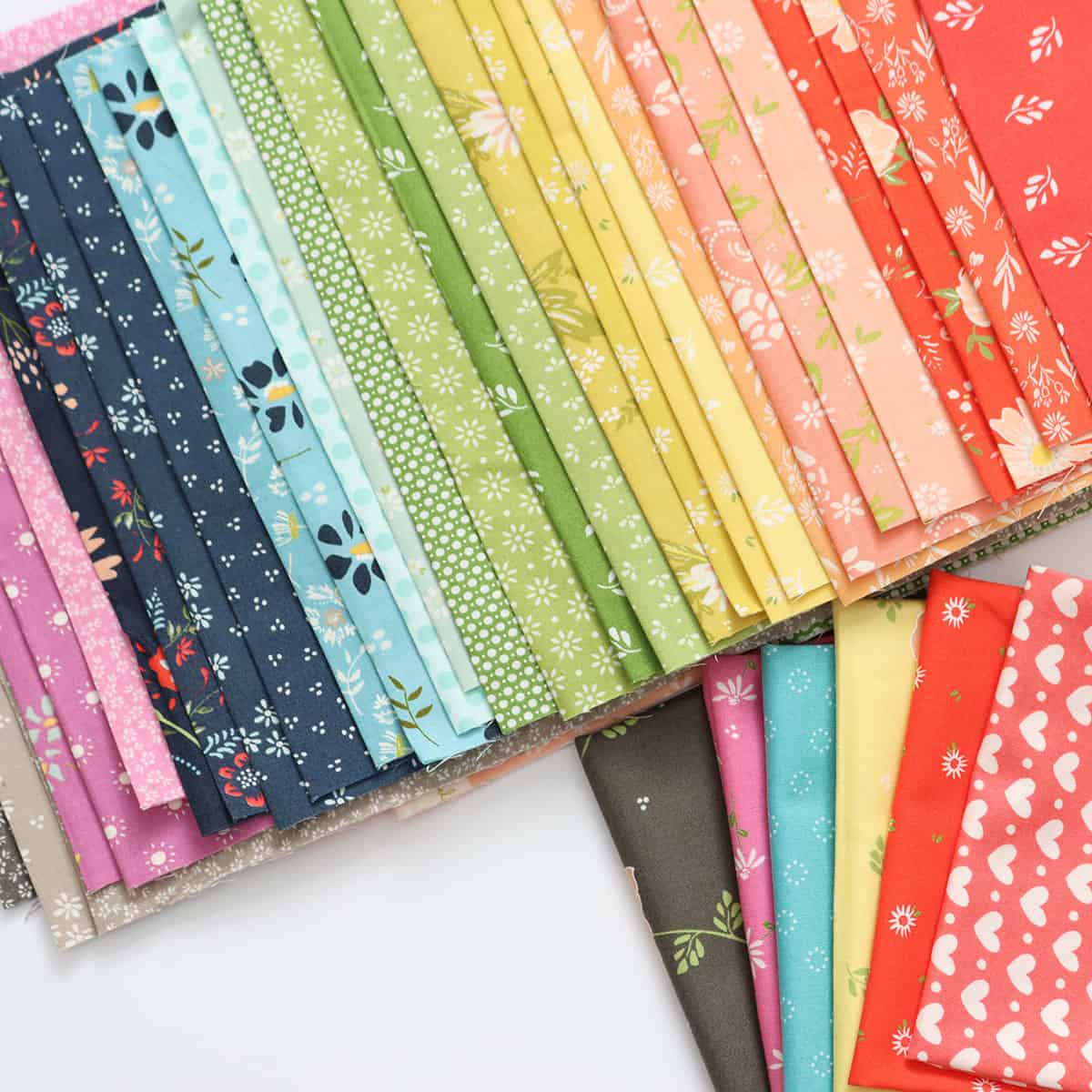 I hope the ideas in today's post will be helpful to you as you begin to plan your 2023 quilting and sewing goals. Here's to a great year of quilting!
Happy quilting!