Hello and happy Monday, Friends. Today I'm writing about a favorite topic of mine, and I've also filmed a video discussion of these ideas. I know things are crazy everywhere now, so I feel like these 11 Productivity Tips for Quilters are pretty timely. Whether you are getting a lot accomplished these days or are just looking for some simple tips, the ideas in this post and video are sure to help!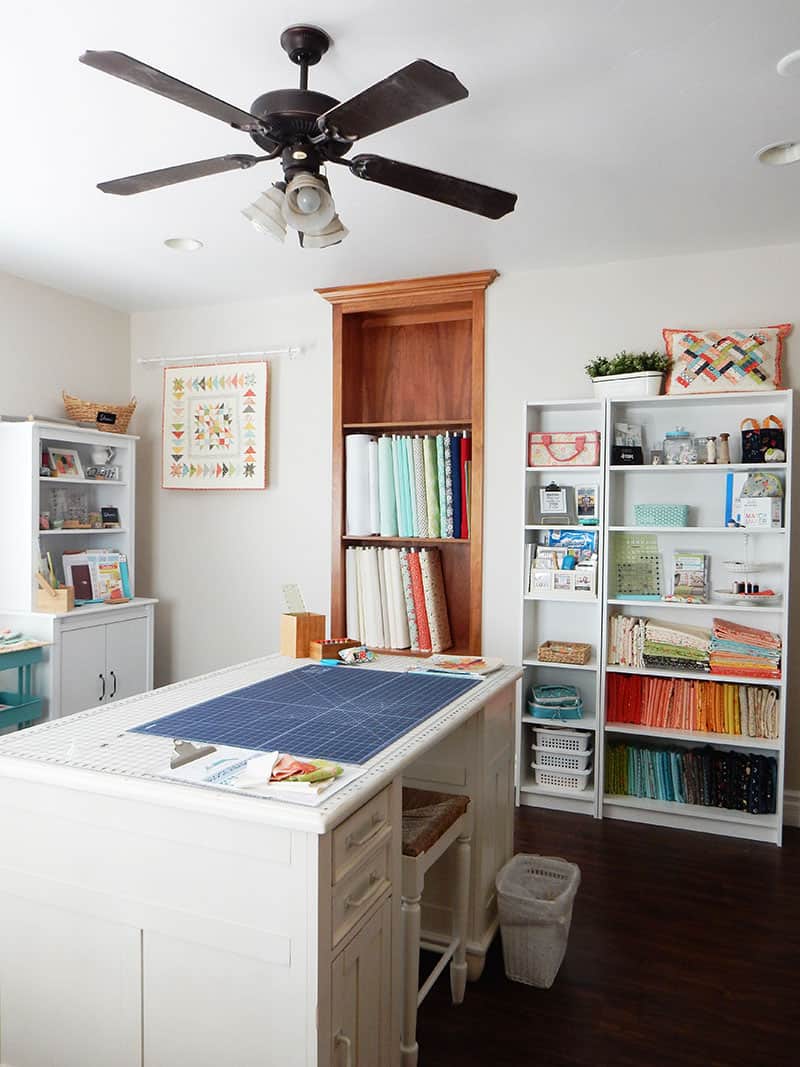 11 Productivity Tips for Quilters
Productivity Tips Video
Watch my Productivity Tips Video above (or go here to watch it on my YouTube channel). In the video I not only share the specific tips that help me but also talk about why I believe each tip is so helpful.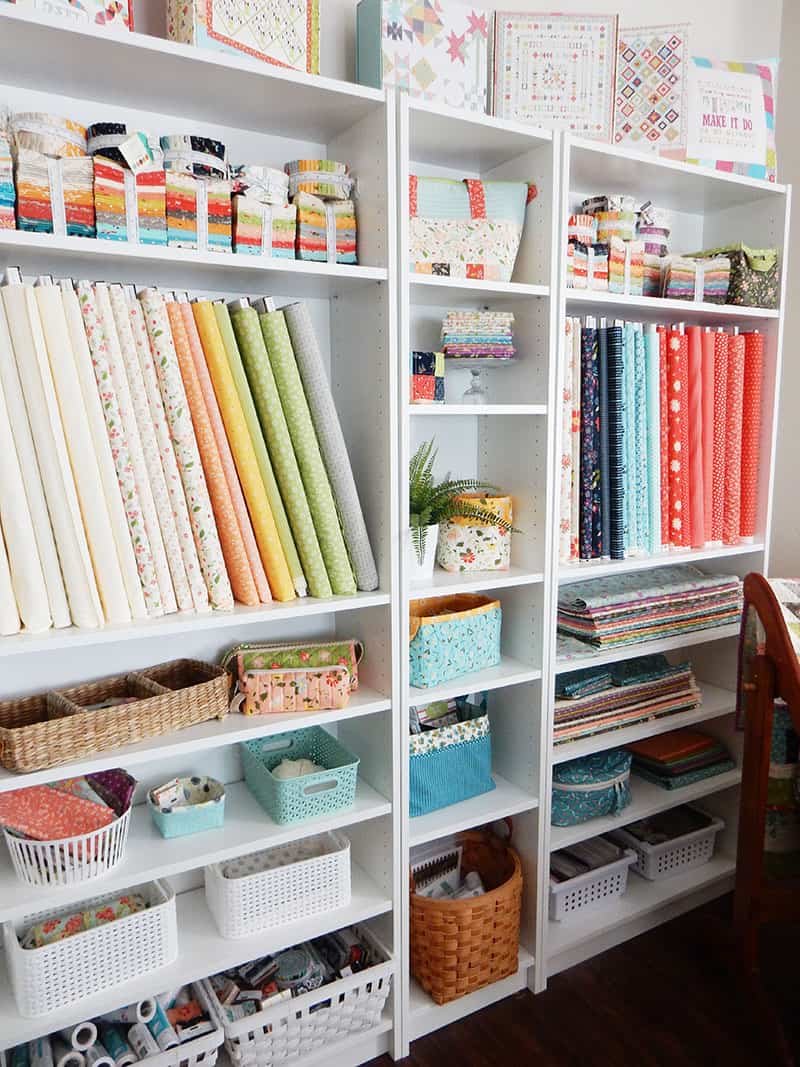 All the Tips!
While I feel like the video is the best way to learn about my best tips, I'll also list them here with a brief explanation of each one. I'm also linking some previous posts below along with one of my favorite productivity books mentioned in the video.
Brainstorm— I believe brainstorming is not only part of the creative process but also part of the productivity process. Use your favorite method: Browse books, pattern, Pinterest, blogs, and Instagram!
Sort & Organize your Works in Progress–it's amazing how going through older projects can jump-start your productivity! Many of your older projects might even be nearly finished.
Schedule Regular Planning–Be sure to make note of your recent finishes and what you want to get finished next when you make plans.
Make Lists–make lists of works in progress, bucket list projects, quick projects, gift ideas, and more. Then, you can easily get inspired to work on and finish the items on your lists.
Have a Realistic Time Frame–I feel like not planning on the correct amount of time for finishing projects is one of the biggest hindrances to finishing. I struggled with this until reading the book Essentialism and learning to add 30% more time to all of my estimates.
Menu Planning–this one is not quilt-related but oh, so helpful! I feel menu planning is one of the best ways to get more accomplished in all areas of your life.
Quick and Frequent Clean Ups–I've always suggested this tip as it relates to productivity. I've really seen it in action since the stay-at-home orders began and I started filming more videos. By cleaning up my studio once or twice a week it's been much easier to keep caught up and even to get ahead!
Cut out Multiple Projects at Once–By cutting out multiple projects at once you can save time on the cutting process. You'll also have projects ready to begin which means you'll be able to more quickly get to work.
"Ready to Sew" Projects–This involves having projects right at your machine ready to begin working on the second you step in the room. I share examples in the video.
Ready to Take Projects–I also like to have something small that is always ready to take along in the car or on a trip. I put everything needed in a project bag and have them ready to take at a moment's notice.
Create Top 3 Lists–I have a daily top three, a weekly top three, and a monthly top three. These projects can be small. In fact it's good if they are easy projects if you know you'll be having a busy day/week/month. The idea is to keep the list short to help with focus and to make it easy for you to cross things off the list.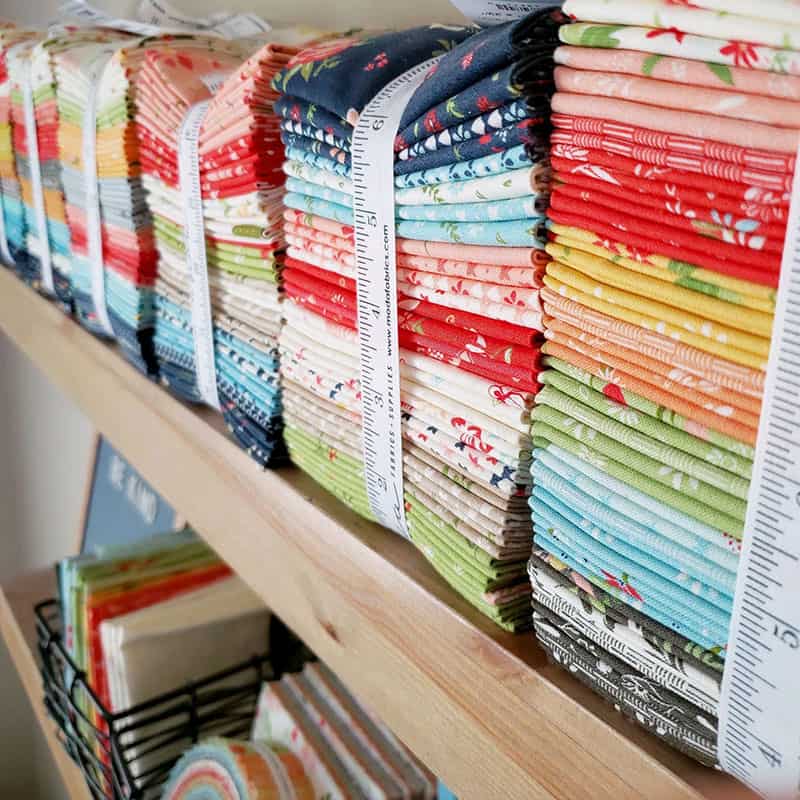 More Reading: Productivity Tips and Tricks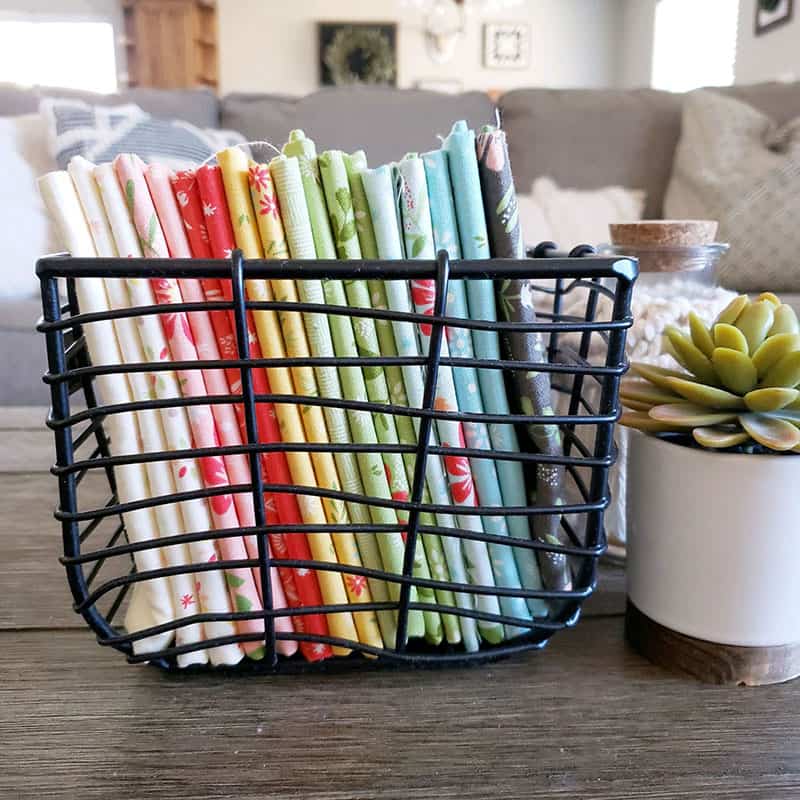 I hope you've enjoyed these ideas with tips to help you get more done. I hope your week is off to a great beginning. Happy quilting, and thanks so much for stopping by!