Hello, and happy Friday, friends! Have you heard about the Moda Sew Along that is beginning today?! Moda Fabrics is sharing a fun quilt block PDF to use with Honeybuns and 1 ½″ strips. And I've filmed a short video to show you exactly how to make these fun blocks (bet you can't make just one)! I hope you'll enjoy today's Scrappy Honeybun Quilt Block Tutorial.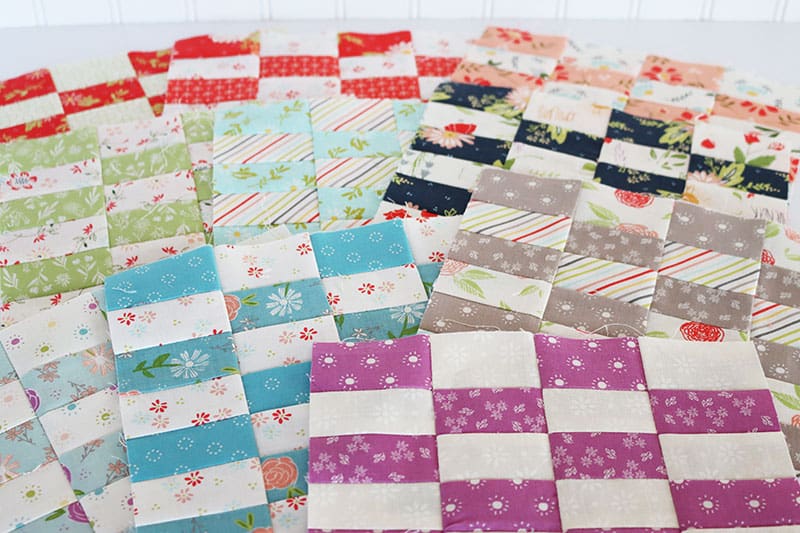 Scrappy Honeybun Quilt Block Tutorial
As soon as I heard about this fun quilt along from Moda, I knew I was in. And then when I saw the fun pattern they created I hurried and started gathering fabrics. Not only do I have lots of left over honeybun strips, but I also have scraps that can be cut to the right size. I've even thought of trimming left over binding pieces to the proper size to get a good mix of fabrics. Right now my plan is to make a scrappy king-sized quilt with these fun blocks, alternating darks and lights in every block.
Honeybun Quilt Block Video
You can get all of the information for making these blocks from the Moda blog here. For a step by step tutorial you can also watch the Honeybun Quilt Block Video above or go here to watch it on my YouTube channel.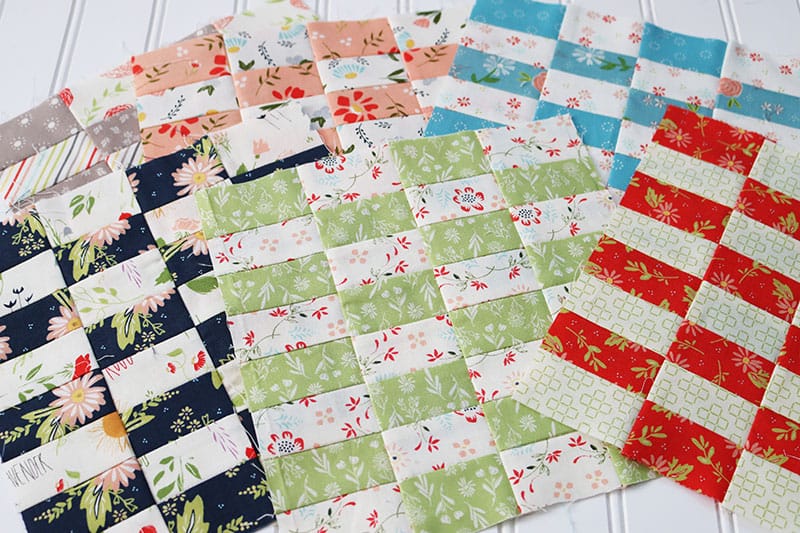 Honeybun Quilt Block Links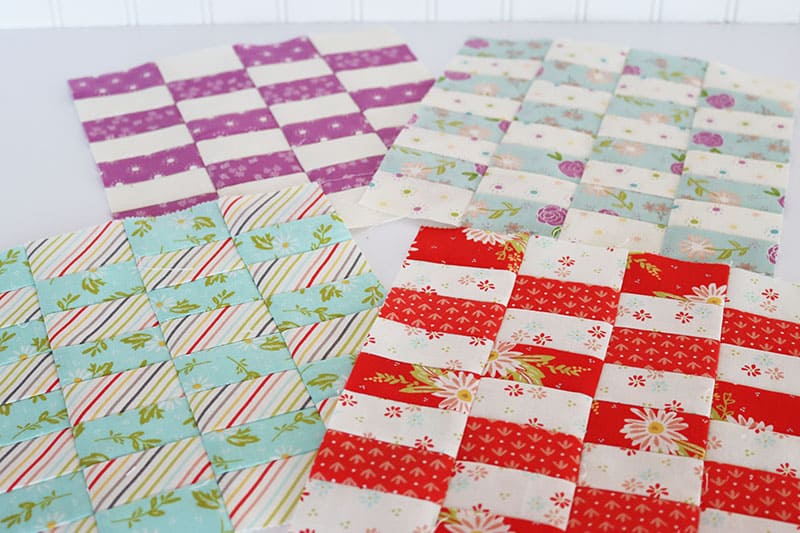 More Ideas
I made several of my blocks using more than two fabrics–and I love those blocks just as much if not more. Watch my video to see what I did with those blocks.
Also, I share my pressing tips on the video to make it easier when sewing blocks together into rows.
Finally, since I'm making a king-sized quilt I've decided that I'll need to make at least 169 blocks for a 14 x 13 layout that will finish at 112″ x 104″. I may decide to make it a 14 x 14 layout after get a row assembled and try it out.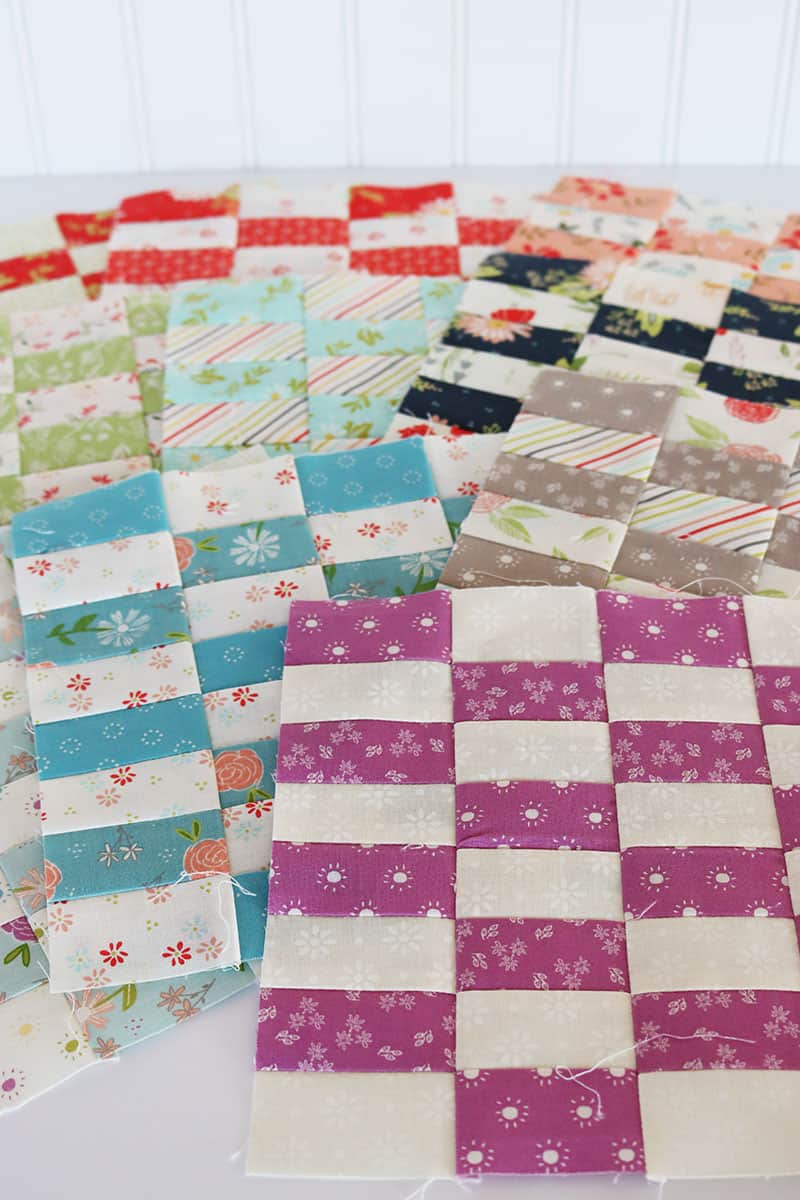 Sew Along!
You'll find lots more inspiration by following Moda Fabrics on Instagram. If you are sewing blocks, be sure to use the hashtag #modahoneybunqal to share your blocks.
Happy quilting, and thanks so much for stopping by!