Hello, friends! Today I'm writing about all things Quilted Bag Supplies and Tips. If you're looking for a fun, quick and practical small project, you might consider a quilted bag. In today's post I'll share all of my favorite supplies, fabrics, stabilizers, notions, and tools. In addition, I have links to some of my favorite Quilted Bag projects.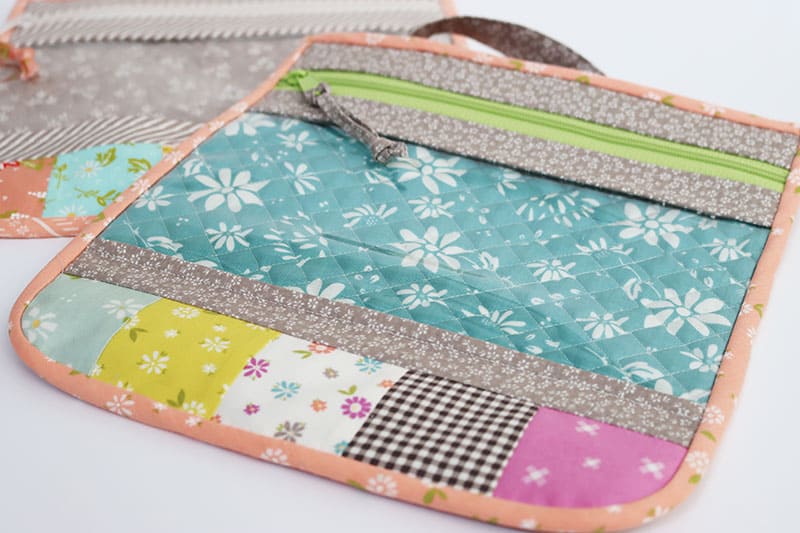 Quilted Bag Supplies and Tips
Fabrics and Stabilizers
First, you'll want to gather fabrics and stabilizers for your bag. My first choice is the same high-quality cotton I use for quilts. Sometimes I also like to use canvas, decor fabrics, and orphan blocks (blocks left over from previous quilt projects) for my bags. For most of my bag projects, my stabilizer of choice is Soft & Stable which is a foam-like product that adds a bit more body to bags and yet is also washable and easy to work with. You can also use batting or fusible fleece for your bag stabilizer. If I'm using a heavier material like a canvas or decor fabric, I'm more likely to use a fusible fleece or batting since I already have more stability in the fabric. Here are links to my favorite stabilizers: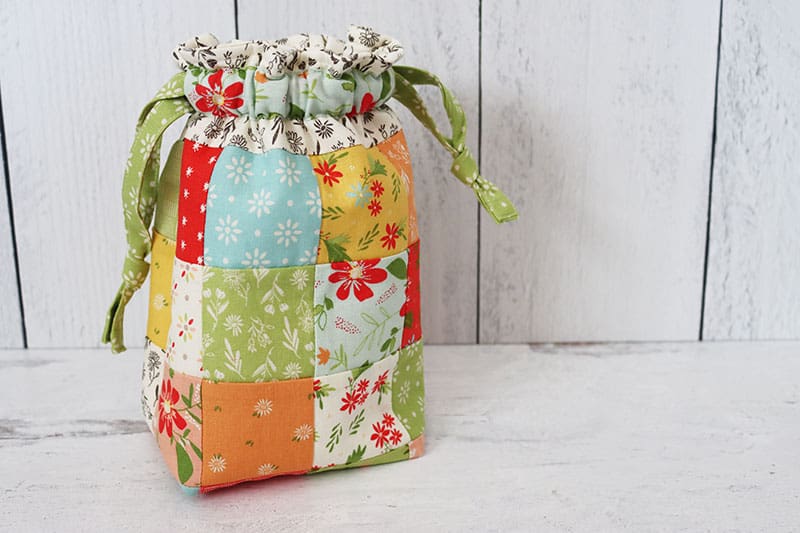 Notions and Tools
Notions and tools are really important in bag making. Having a few of my favorites on hand can really simplify the process. While I do occasionally use standard polyester zippers, I really love the flexibility of the By Annie Zippers for so many reasons: They are easy to work with, don't require a zipper foot, and also make it easy to add a decorative fabric zipper pull. You'll absolutely want to use Clover Wonder Clips instead of pins as well. I have a couple of options for marking your fabrics (the Chaco Marker in white is my favorite). Using a stiletto helps keep fabrics in place without getting your fingers too close to the needle, and I love the Curved Corner Cutter Ruler tool for rounding my corners. All of these favorite tools are linked below: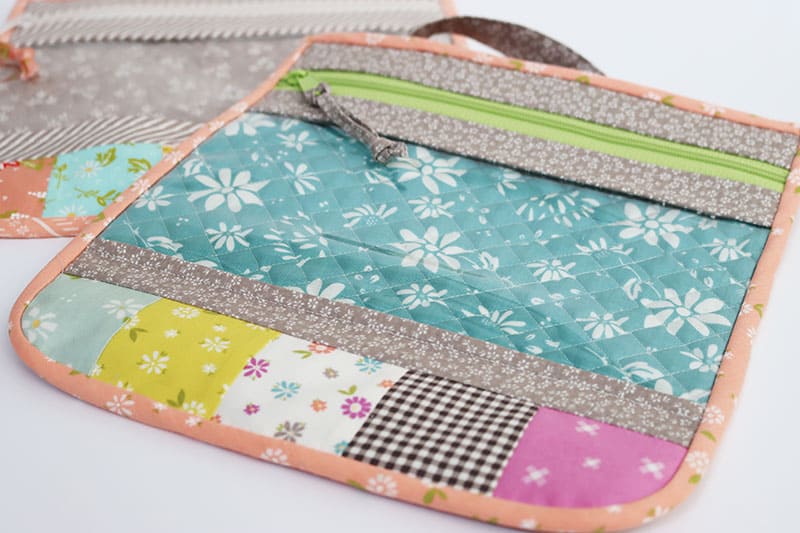 Quilted Bag Project Ideas
Here are some of my favorite quilted bags and projects: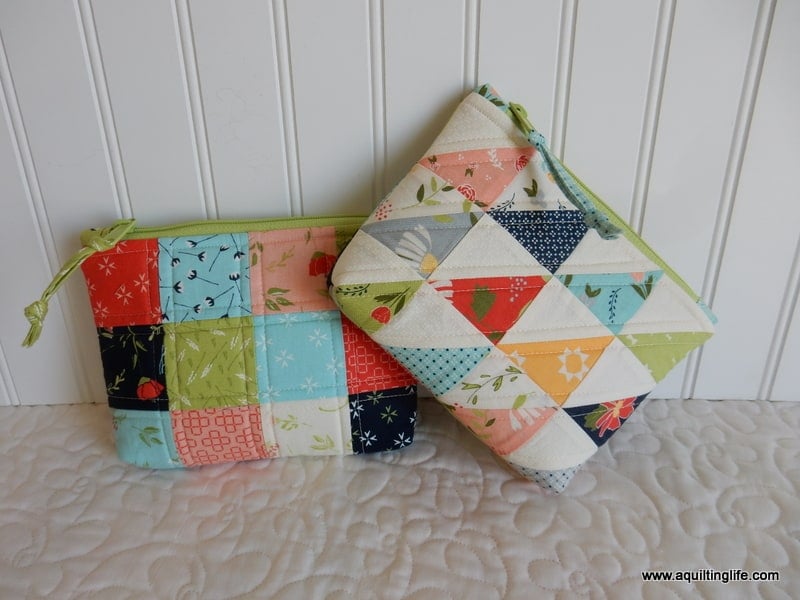 More Quilted Bag Tips
Here are a couple of more posts that will be helpful as you sew quilted bags: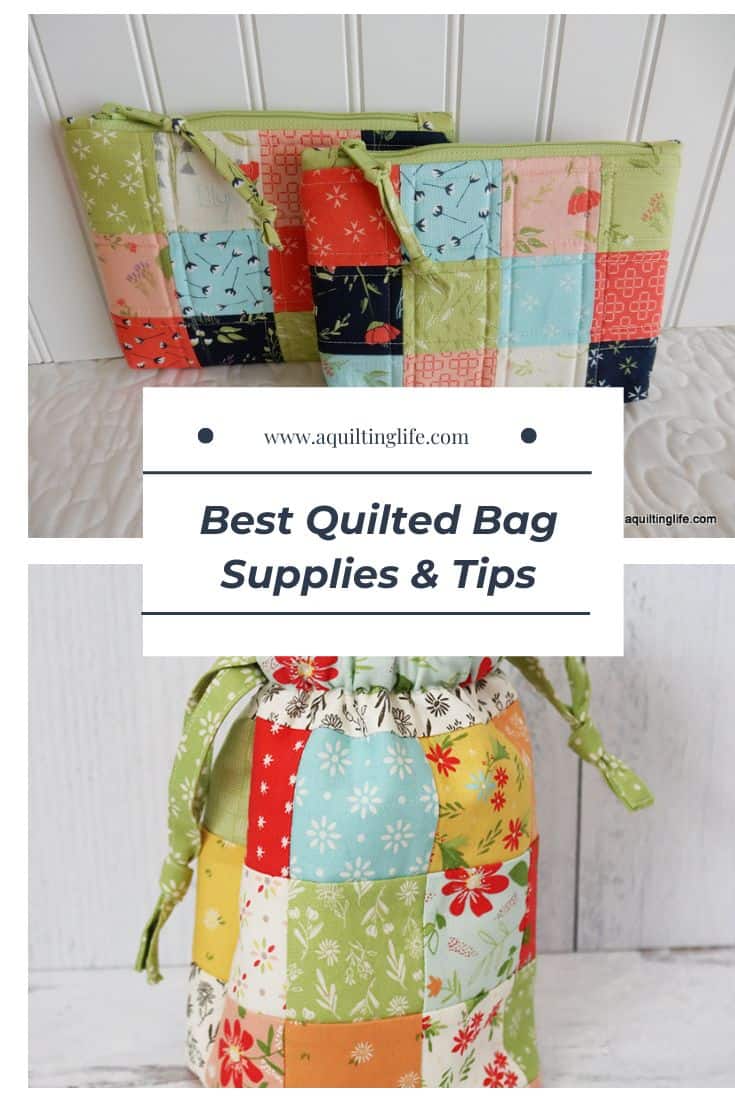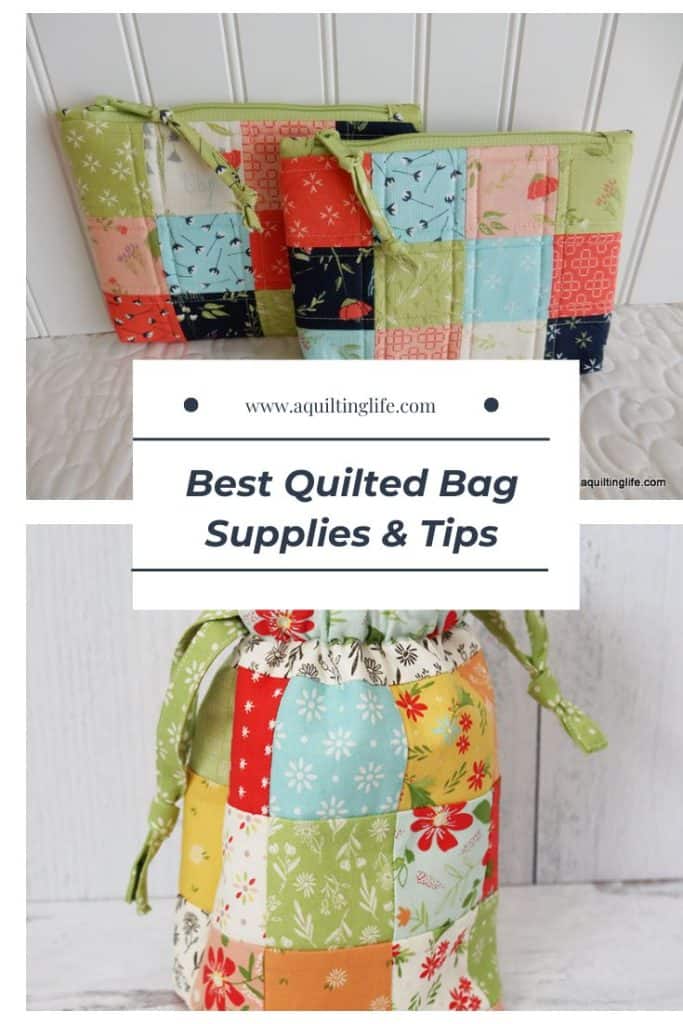 Thanks so much for stopping by for today's Quilted Bag Supplies and Tips. I hope you'll find some helpful ideas and information here.
Happy Quilting!