I've been having a lot of fun cutting Happy Days yardage since it arrived on Tuesday. But I realized that I haven't yet shared my new Simple Zipper Bags Pattern, the Everyday Zip Bags. I've been meaning to put the directions for these three favorite bags into a stand-alone pattern for some time now. (I previously published the two patchwork option bags in Quilts & More magazine several year ago). And I had lots of fun making them in our Sincerely Yours Fabric this past January.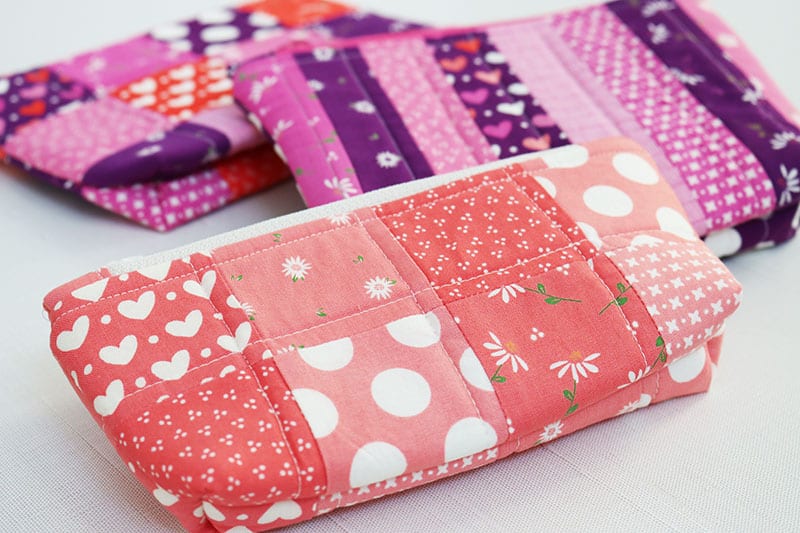 Simple Zipper Bags Pattern
The Everyday Zip Bags pattern contains directions for three different bag designs. Two can be made with mini charm squares and some additional fabric for lining, zipper tabs, and zipper pulls (if desired). The third design is perfect for strips and scraps. I had fun making all three! I am going to be making more soon, too, because I've already gifted two of them.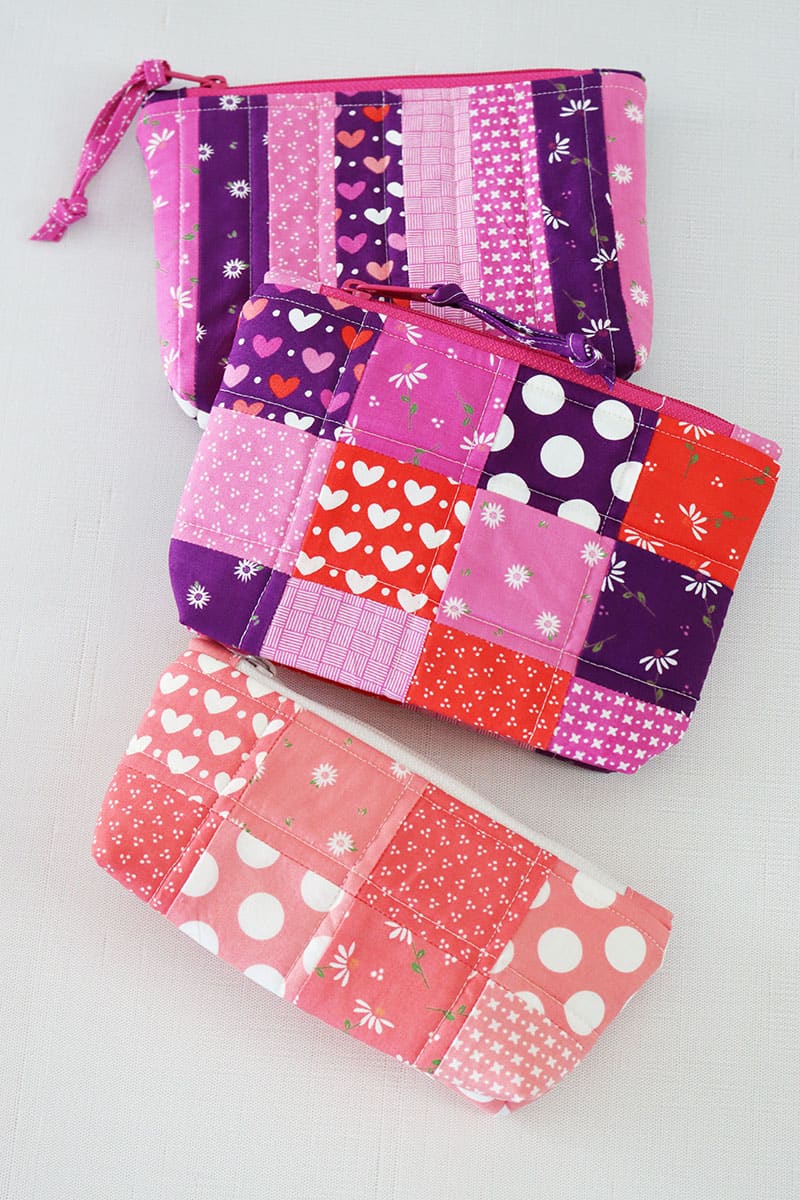 Everyday Zip Bags
These Everyday Zip Bags might become a little addicting. They have such a variety of uses and are terrific for using up scraps. I keep them in my purse for make-up and pencils. I have them in my sewing basket to store English Paper Piecing supplies and Clover Wonder Clips. And I often make them for friends and family.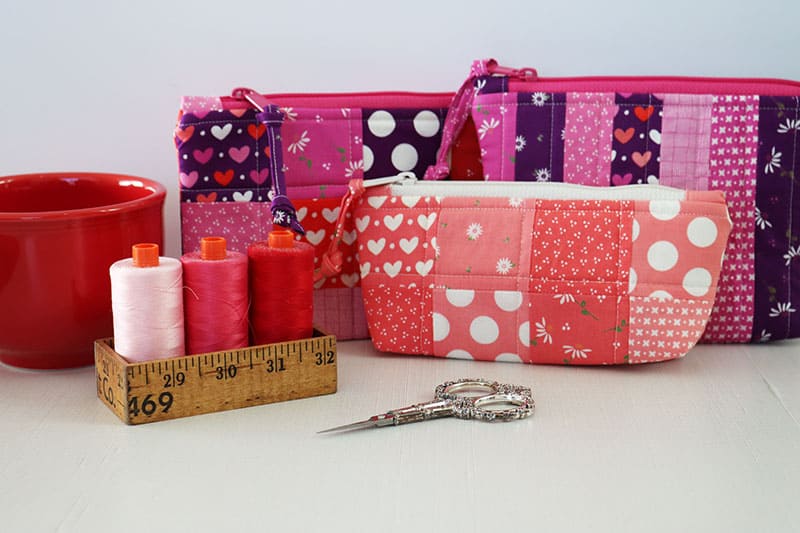 Notions and Supplies
I love using the ByAnnie zippers to make these bags. It makes it so much easier to install the zippers because the zipper tape on these zippers is just a bit wider. I don't ever have to worry about using a zipper foot. And while you can easily use batting for a stabilizer, I do love the added body that Soft & Stable gives to these bags. (If you do use batting, I suggest first using ShapeFlex to line the wrong side of the bag sections.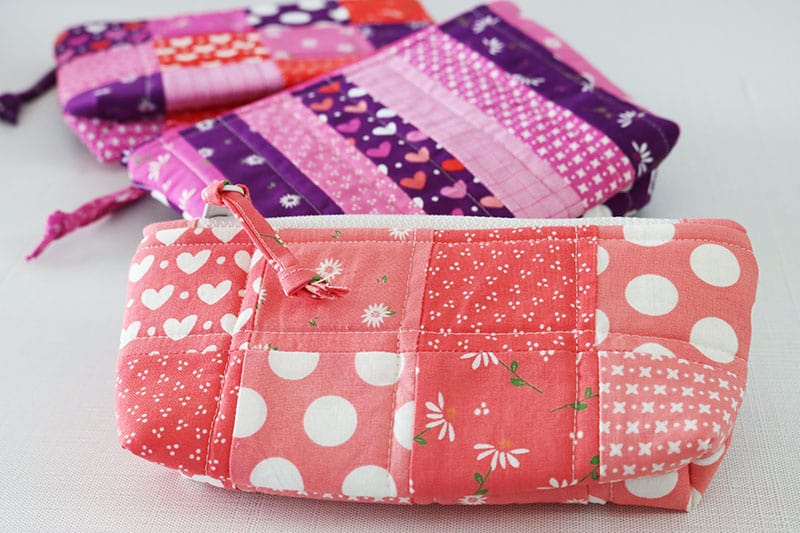 Everyday Zip Bags Patterns
Find the patterns available now in paper and pdf in the shop here. (I just know you'll love making these bags). You can also watch my video tutorial here if you've never made a bag with a zipper before. You won't worry about zipper installation at all in these bags.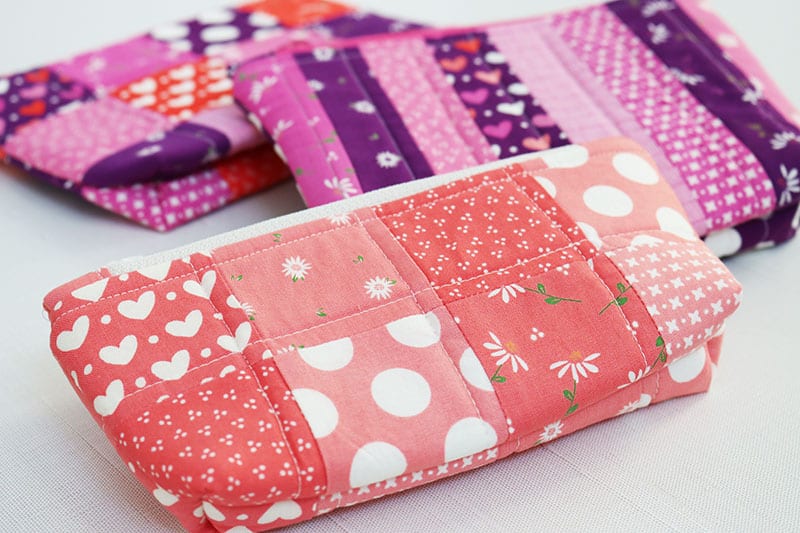 Happy quilting, and thanks so much for stopping by!