Hello!  Today I'm sharing an update to my simple patchwork bag tutorial from last fall.  I had a lot of extra half-square triangles left over from quilt sewing and decided they would make a fun bag!  Even if you are new to bag-making, this is a simple project that is fast and easy!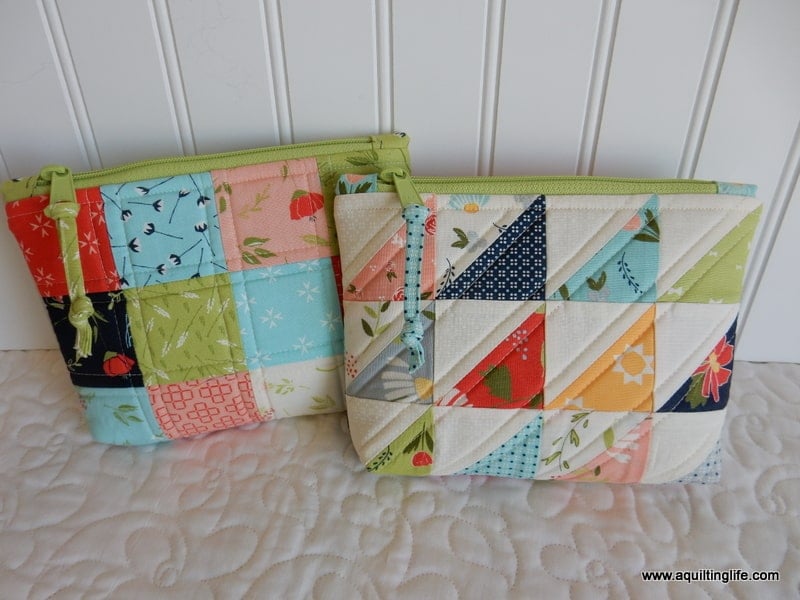 I used half-square triangles trimmed to the same size of the squares in my original tutorial.  This gives a fun look to the pouch and allowed me to play around with some diagonal quilting on it!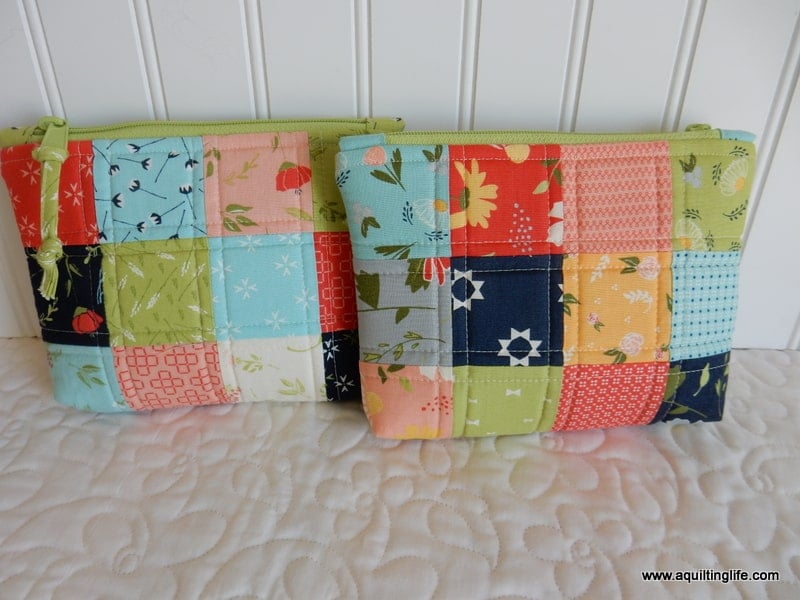 You will notice that I used simple squares on the back of the new bag.  Since the bag on the left is made with The Front Porch fabrics, and the new bag is from our Clover Hollow collection, you can see how well these groups work together!  I can't wait to make some scrappy quilts with these fabrics combined!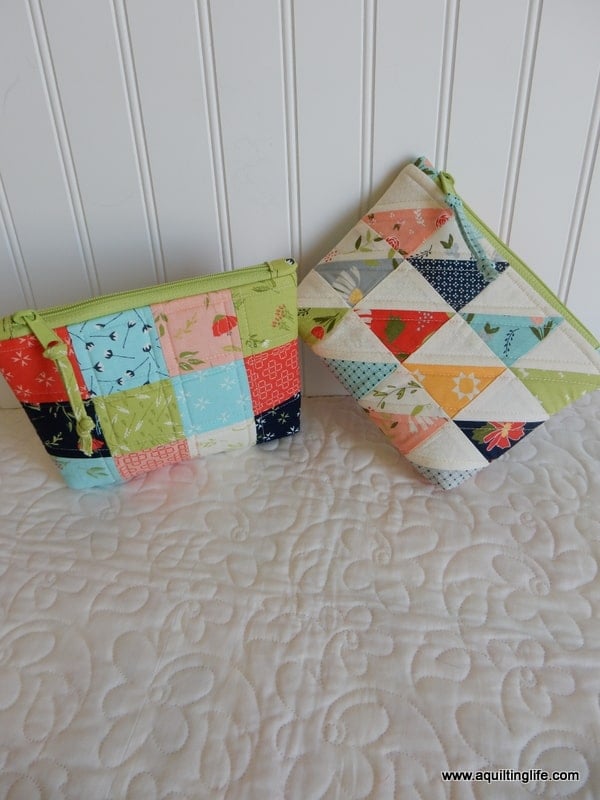 Because these bags are so fast and fun to make, I might just have to make a few more of these! The half-square triangles where I've used one of the low-volume prints in place of a solid background or tone on tone background are my favorites.  I might also have to try some with half-square triangles made with all prints and no "background" fabrics at all!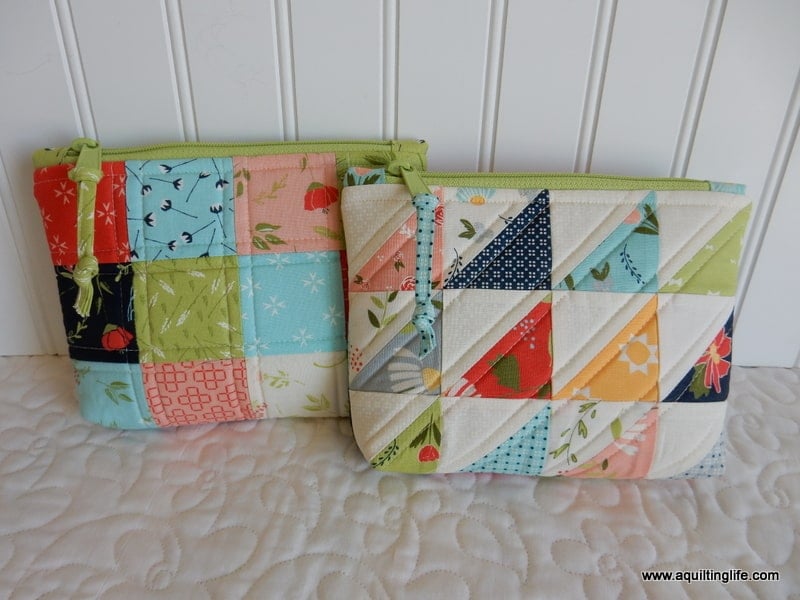 Tutorials and Helps for Sewing:
You can find the original tutorial to make these patchwork bags here. You can substitute half-square triangles for the squares on the front, the back, or both!  It's up to you!  And with Mother's Day just around the corner, you might want to make one or more now (they go together quickly, especially after you've pieced the bag fronts and backs). And the original tutorial has step-by-step photo instructions for each step in bag assembly–perfect if you are a beginner and have never sewn a zipper bag before!
I also have a video tutorial showing how I made the cute zipper tabs you see on these bags!  Watch above to see how easy it is to make the zipper pulls!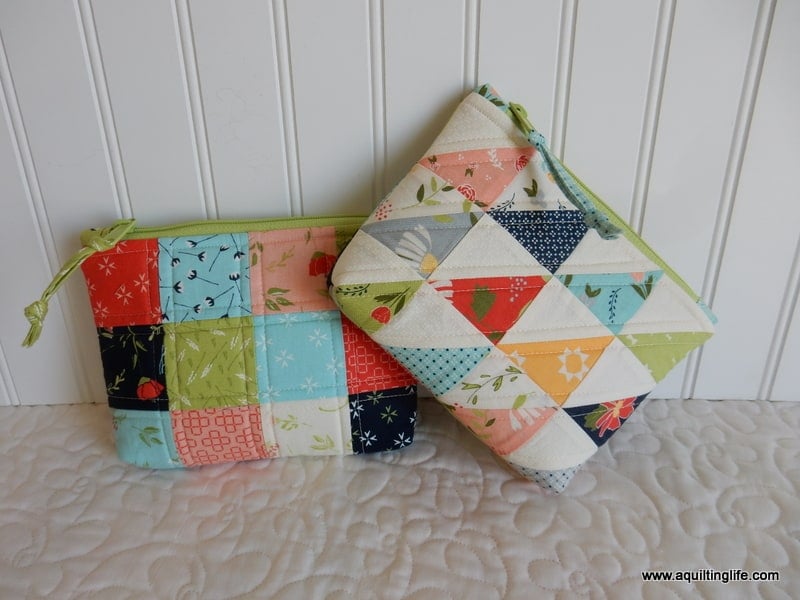 Finally…you might have noticed a few changes were happening here (I'm in love with my new blog design)! There are still a few more things to do, and then I'll let you know about some of the terrific new features I'll have soon on the site!  Thank you so very much for reading, and I hope you have a wonderful weekend. I'll be back Saturday with a new edition of the Saturday Seven!  Happy quilting!