Hello and happy Tuesday!  Today I'm sharing my easy zipper tab pull tutorial.  I love embellishing zippers by adding fabric pulls on the bags and zippered pouches and projects I make.  It's a nice way to add a finishing touch, and it also makes it easier to open the zipper!  A video tutorial was in order for this tip, so I hope you'll enjoy watching it!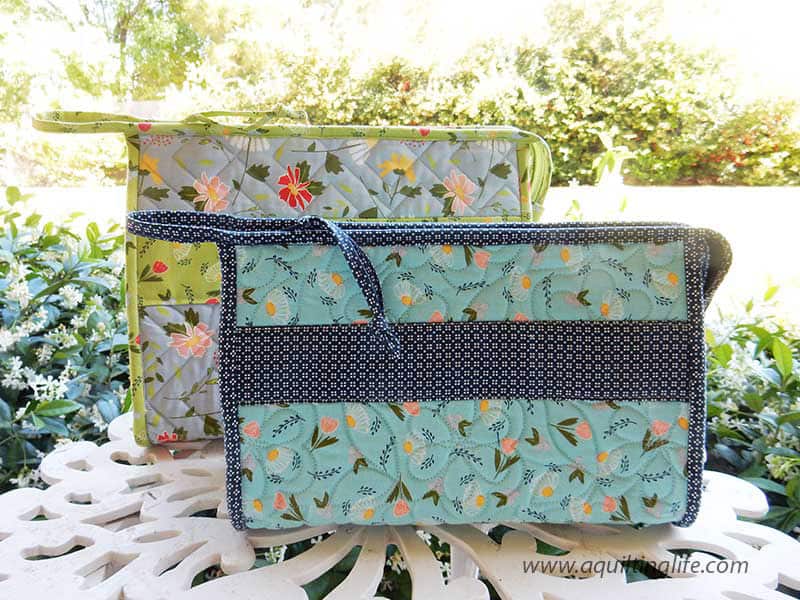 I added zipper tab pulls to both of my Open Wide accessory bags shown above.  With both of these bags I used the same fabric as the outer binding.  But using a contrasting fabric for the zipper tab pull is fun, too!  You can see the original post I did on these bags here (pattern and supply links are included in the original post).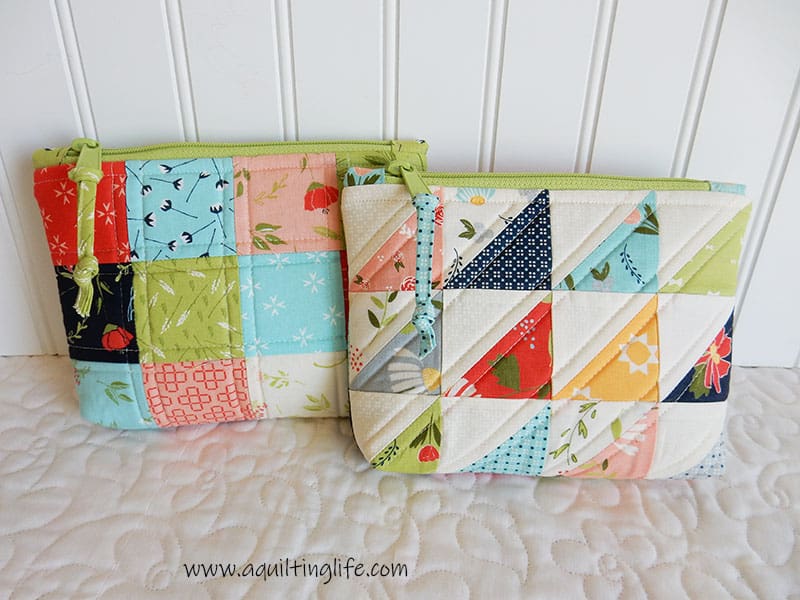 Another project perfect for easy zipper tab pulls is my patchwork pouch.  In contrast to the coordinating zipper tab pulls on the Wide Open bags, you can see that I used contrasting fabrics for the easy zipper tab pulls on my patchwork pouches in The Front Porch fabrics (left) and Clover Hollow fabrics (right).  A tutorial to make these bags can be found on this post.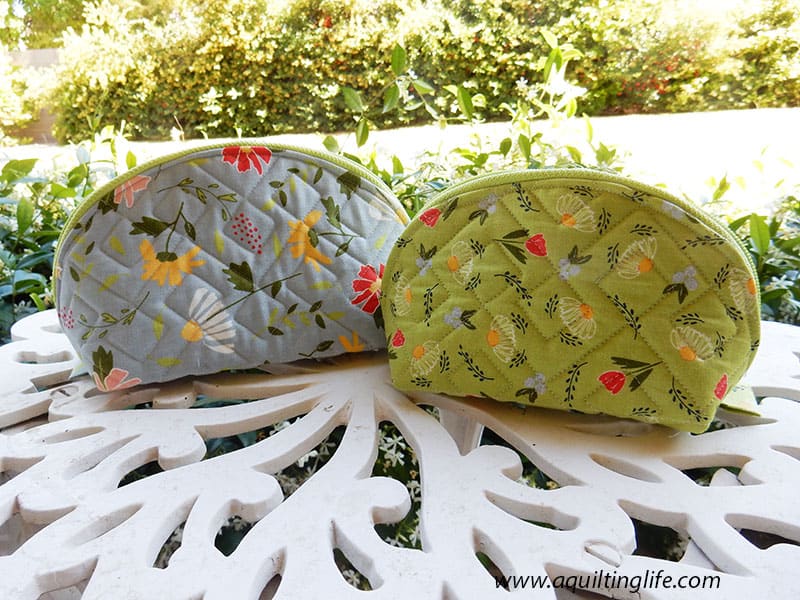 Easy Zipper Tab pulls are perfect for the small clam-shaped zipper bags I made with our Clover Hollow fabric.  (See the original post here).  Likewise, I  also use these easy zipper pull tabs on larger projects such as my quilted duffel and travel bags.  (See some of those bags in this post).
The video doesn't take very long to watch and shows the simple method I use to make the easy zipper tab pulls.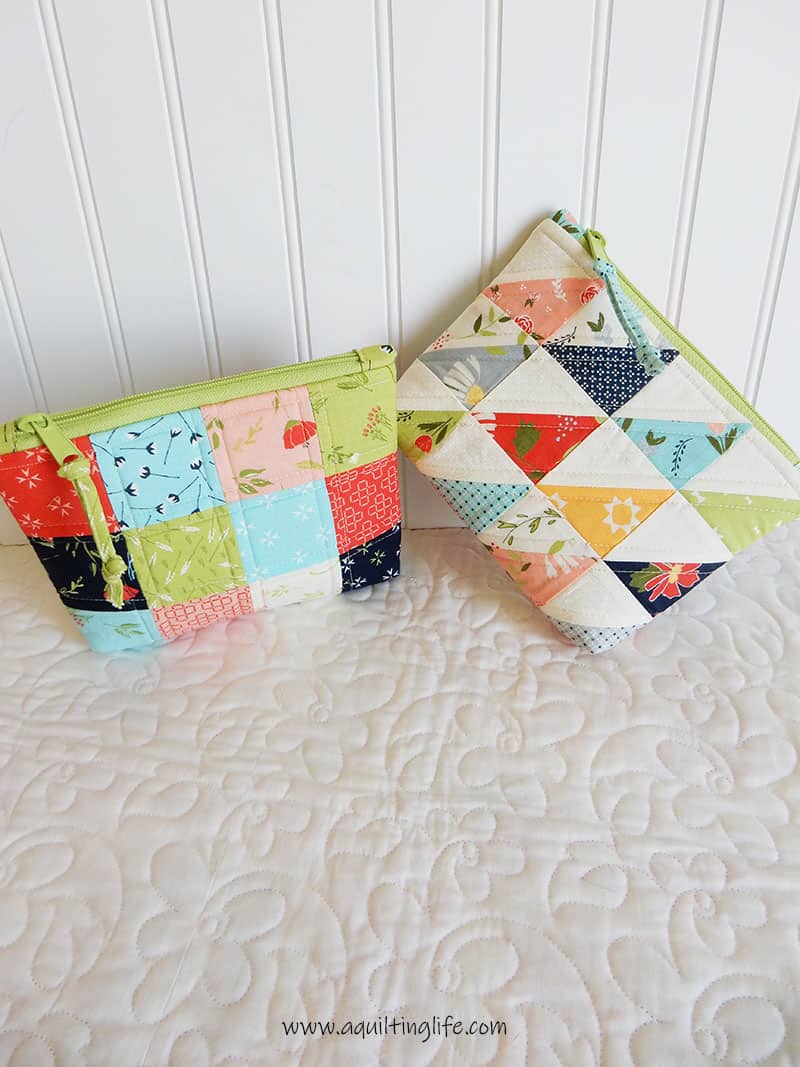 The Clover Bias Tape Maker
The Clover Bias tape maker featured in the video makes it really simple to make these pulls.  They come in all different sizes; however the size I used in the video and which creates the perfect sized strips for zipper tab pulls is the ½″.  You can find the ½″ Clover Bias Tape Maker here.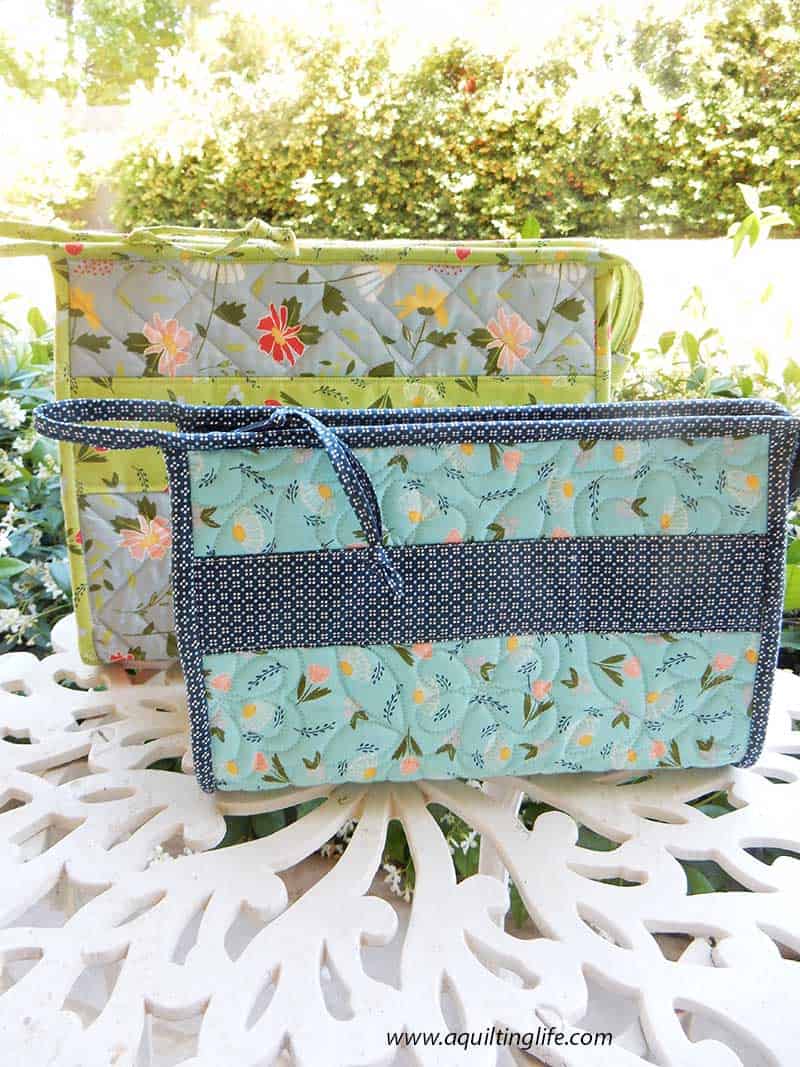 I hope you've enjoyed the Easy Zipper Tab Pull Tutorial video!  These tab pulls are easy and fun to make and might just be a little addicting.  Be warned that after you make one you might feel the need to add them to all of your zippered bags and pouches!
More Video Tutorials:
Finally, the easiest way to see all of my other video tutorials is to visit my Videos page where all of the videos are uploaded individually.  Happy quilting, and thanks so much for stopping by!