Hello and happy Wednesday! Today is an exciting day, but a bittersweet one as well. There are just those quilts that are hard to finish–not because they are difficult or because you don't love them–but because you have enjoyed the process and the journey of making so much that it's hard to have it come to an end. Today I'm sharing Moda Block Heads 2 Block 52 and the full quilt reveal. And this quilt definitely falls into the category I mentioned above.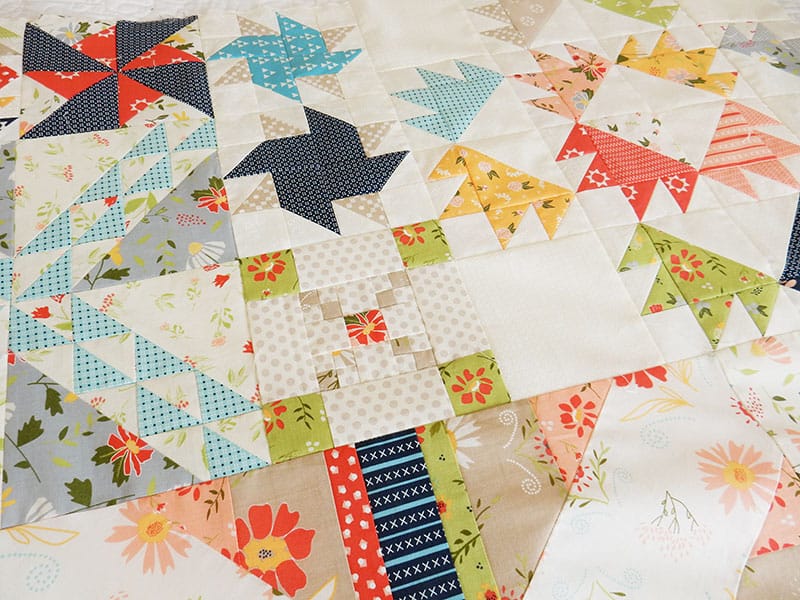 This week's block 52 is by Corey Yoder and is called "Scrappy Checkerboard." I used the taupe polka dots from our very first fabric collection, Bright Sun along with a taupe floral and a green floral from our Walkabout collection (in stores now). I didn't really think of the significance of that as I was making the block–that I was using one of our first fabrics in combination with some of the most recent ones (at the time) in the final Block Heads 2 block. Kind of cool!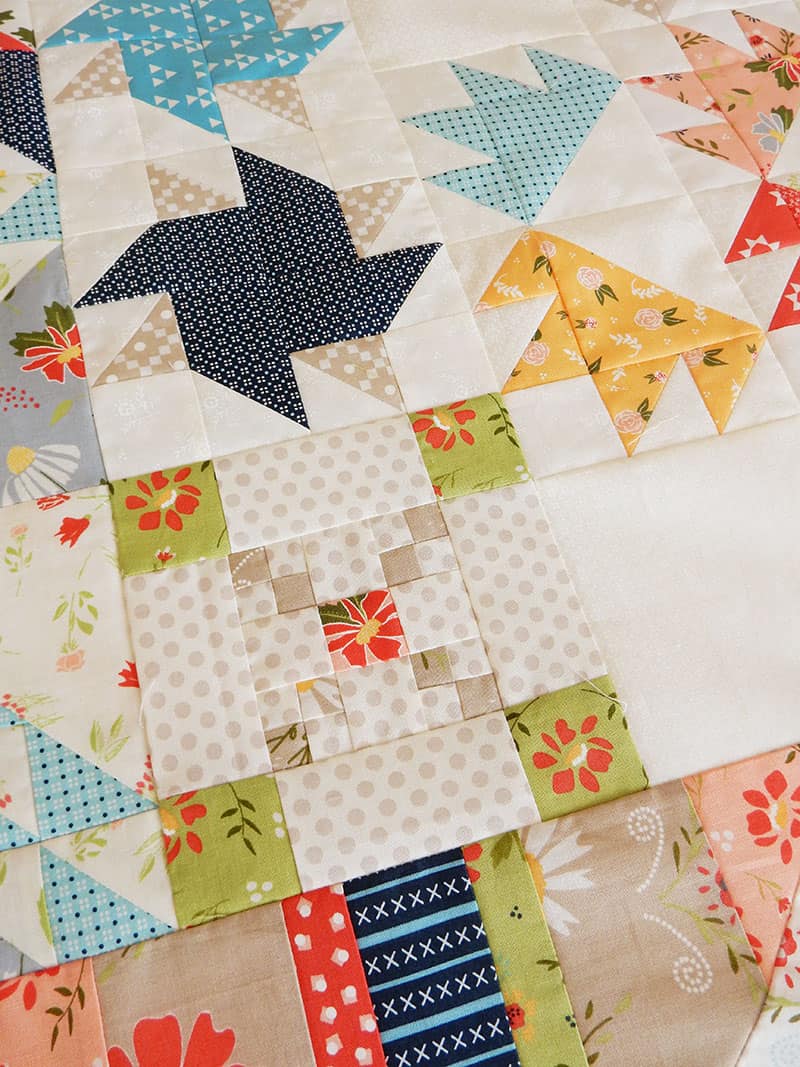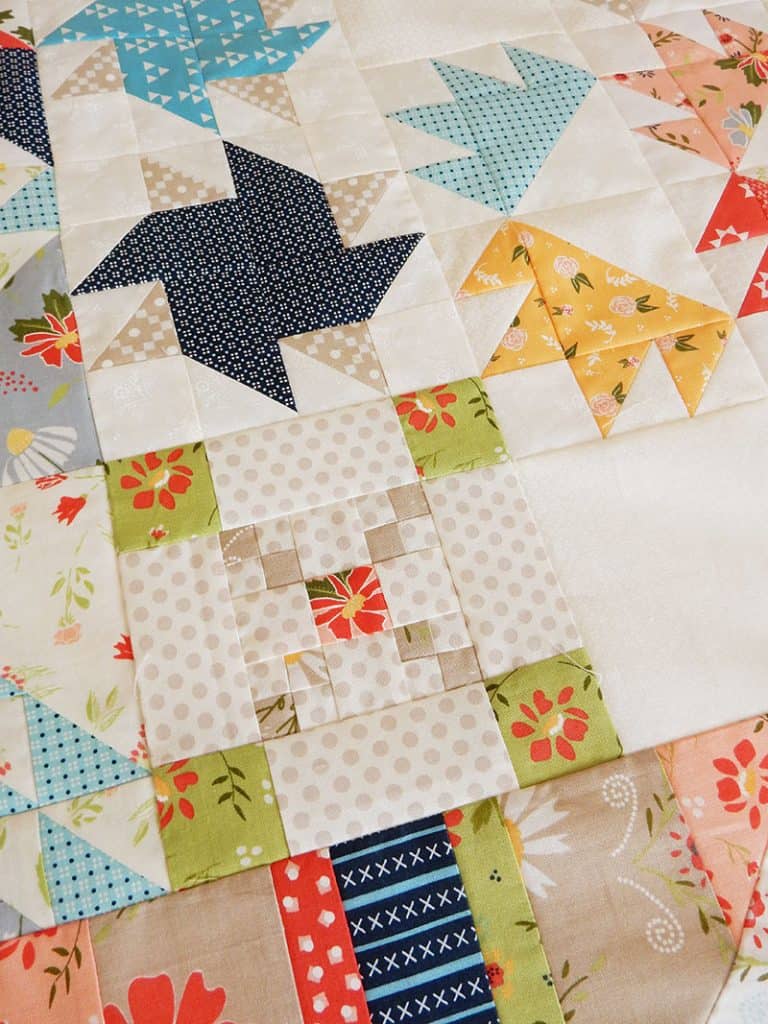 Moda Block Heads 2 Block 52 Links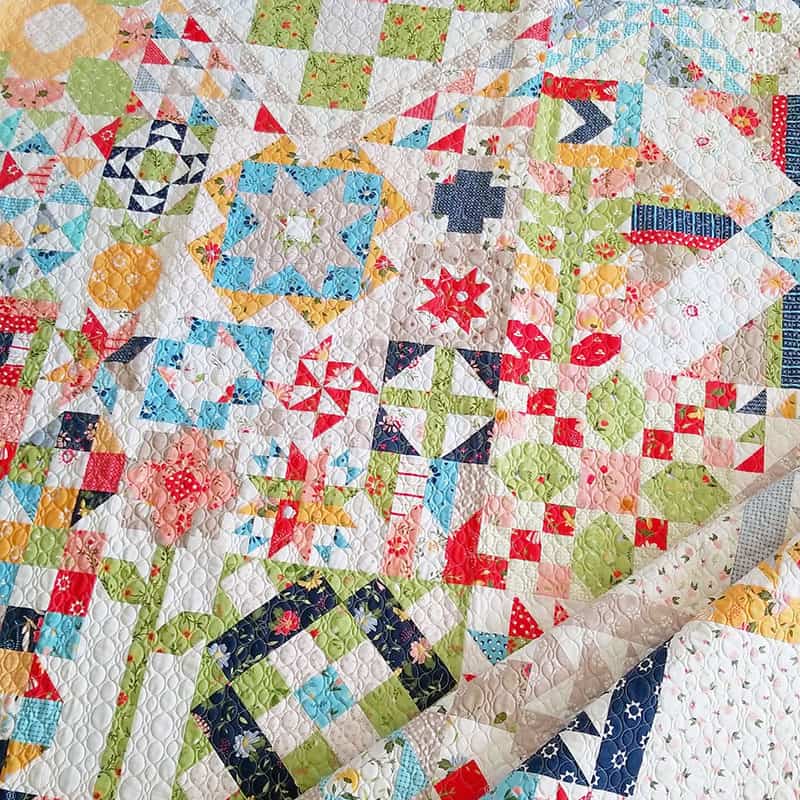 And Find the Other Moda Block Heads 2 Designers Here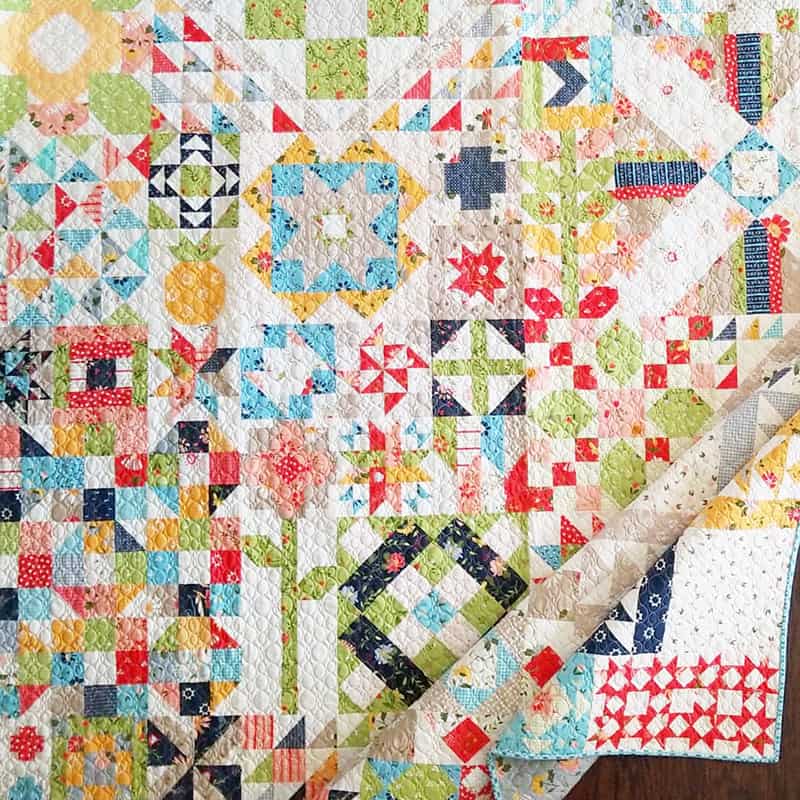 Just love everyone of these photos…it's really a big quilt so is hard to photograph.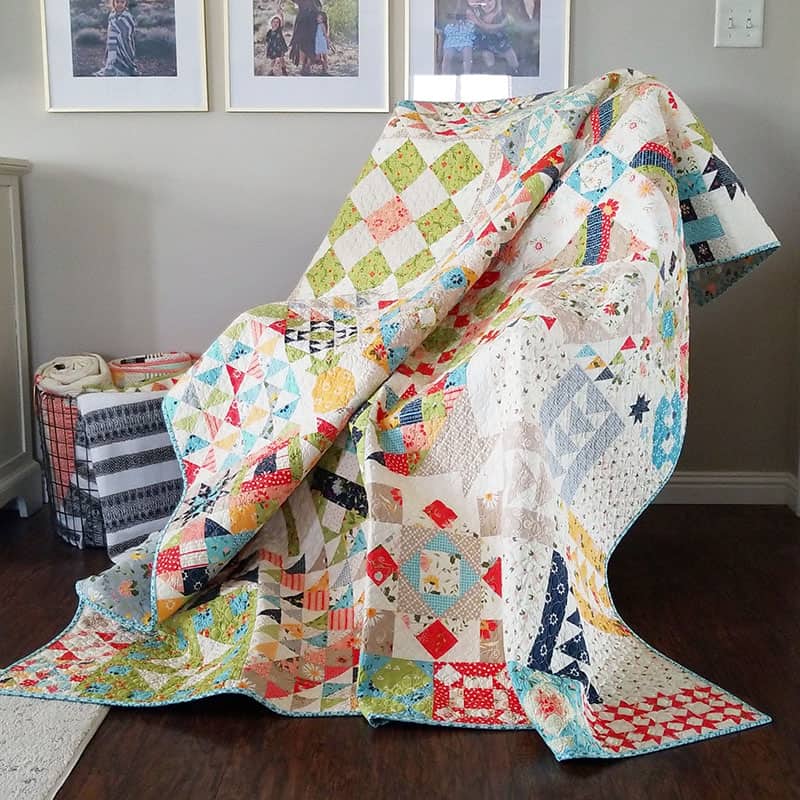 This has truly been a wonderful journey! I'm so appreciative for the fun and friendship this quilt along has inspired! It will be fun to follow along in the Facebook group where hopefully many of you will post your finished quilts. Happy quilting everyone!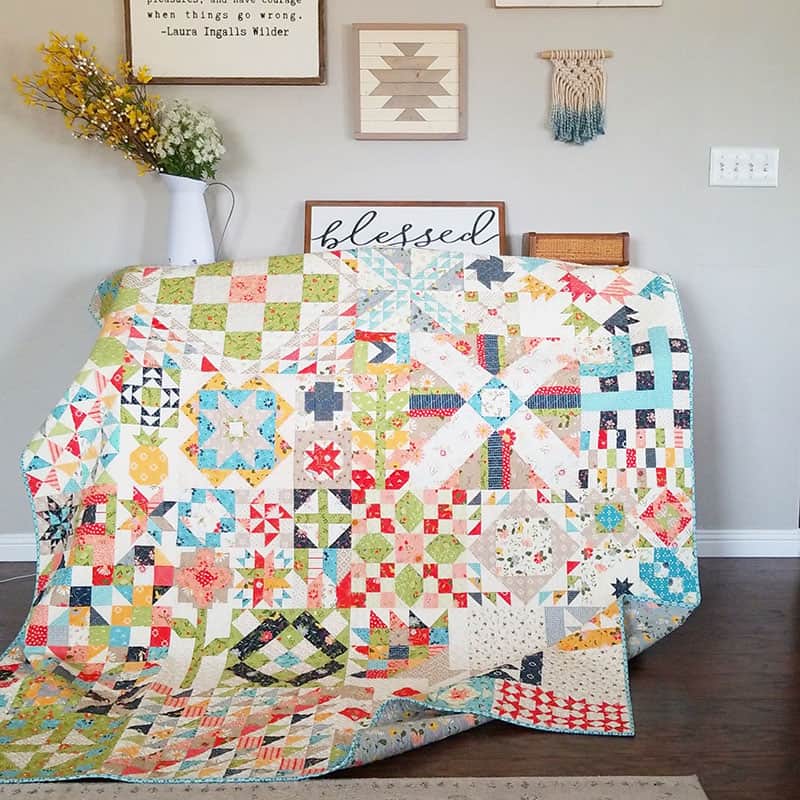 Thanks so much for stopping by!