Hello and happy Wednesday! Today I'm sharing my November Works in Progress update. Because there is so much to do before the end of the year, I'm trying to stay on track. I have quilts with deadlines to finish that I can't share yet, but I also have so many gifts I want to make. And then there is the organizing I want to do for the new year.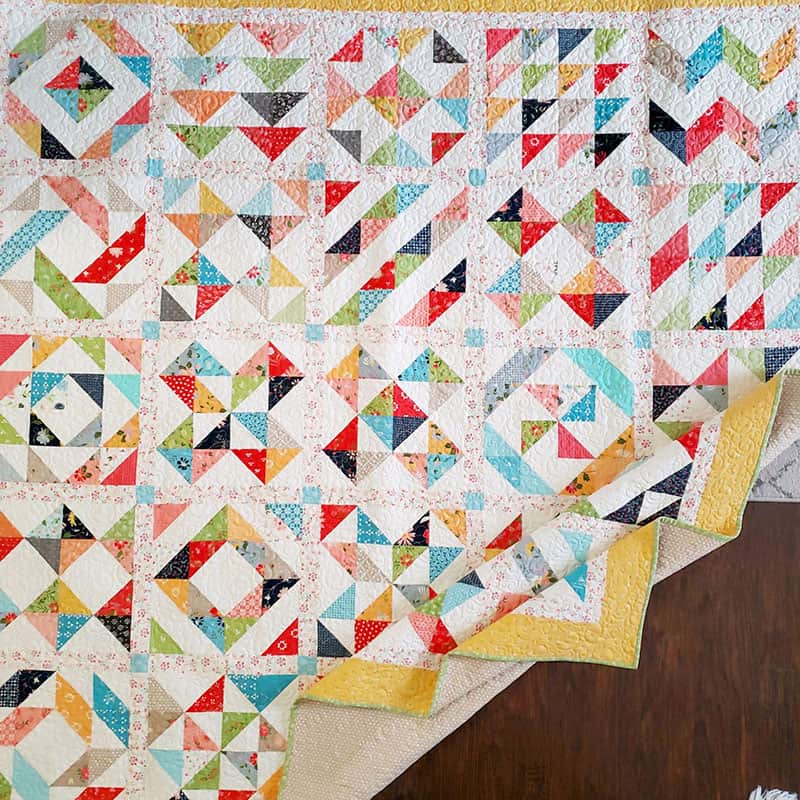 2019 Mystery Block of the Month
On Monday I was able to pick up my 2019 Mystery Block of the Month quilt made with so many of our Sherri & Chelsi fabric collections (December blocks haven't yet been released). I absolutely love everything about this quilt, and the quilting just finished it off perfectly.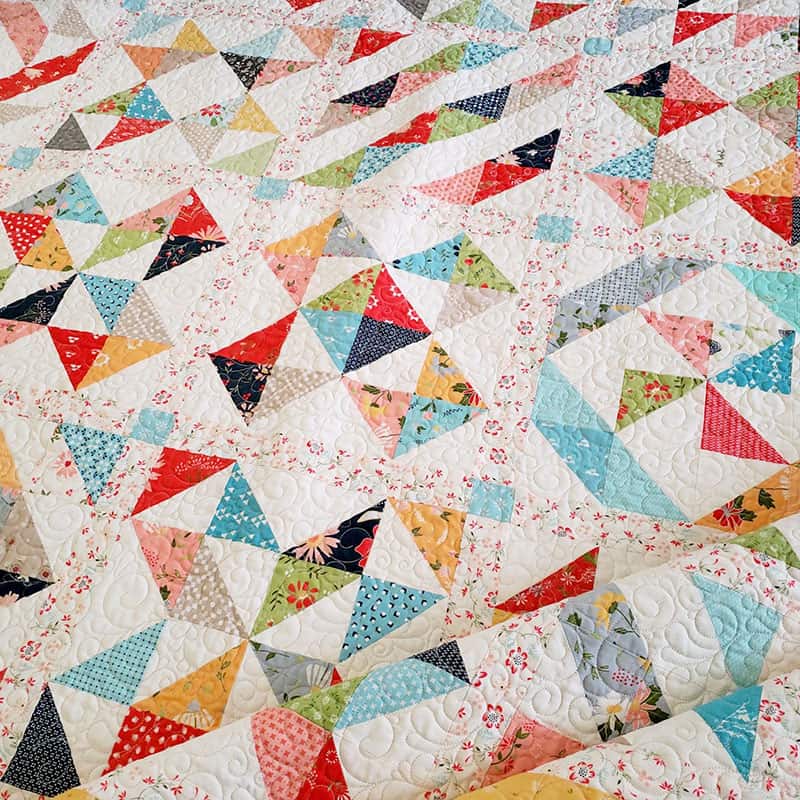 I just love how all of the fabrics work together in this quilt, even if they don't all perfectly match.And I really love how the sashing adds some added texture without being too overwhelming.
I've been putting the red and green version of this project together this week as well. I have the blocks sewn into rows and hope to get the rows sewn together today. Photo on my Saturday post, hopefully!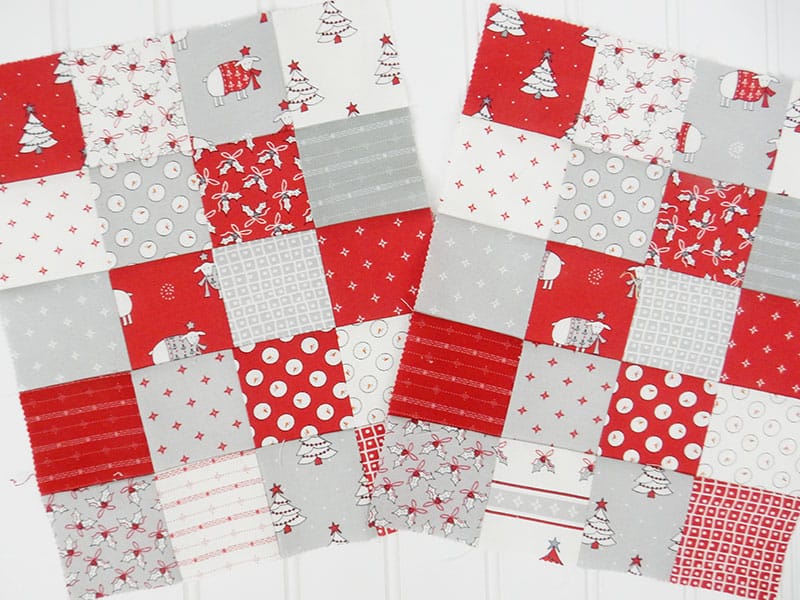 Christmas Sewing
I'm hoping to make a lot of Christmas pot holders for Christmas gifts this year. I think they will be fun to give with a small loaf of bread wrapped inside. I'm using this tutorial (with a free PDF download of the pattern) and all of the Christmas Mini Charm packs I've been saving this year. The fabrics above are from a mini charm pack I got at market, so they aren't available in stores yet. But I have some fabrics that work for backing and binding.
More Scrappy Sewing
I've also been making more scrappy 16-patch blocks to use for this quilt. I've been sewing these in-between my other sewing, using them as leaders and enders. They've been so much fun.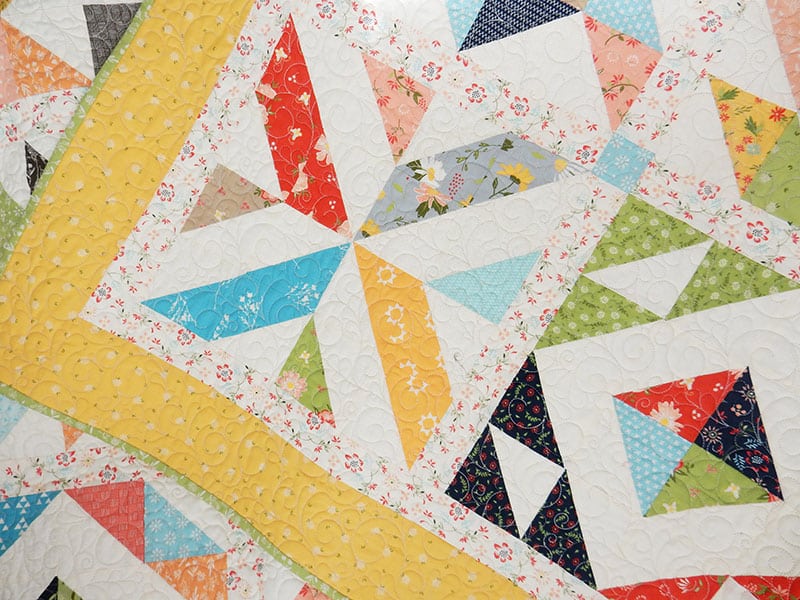 Coming Soon
Thanks so much for reading my November Works in Progress update. I feel like sharing our progress (and sometimes even the lack thereof) can help us stay accountable and motivate finishes! I'll be back on Friday with the next block in the Sunday Best Quilts Sew Along. Happy quilting, and thanks so much for stopping by!