Hello, friends! Today I'm happy to be sharing a brand-new finish, my Fall Dash Wall Hanging Quilt. I've been wanting to make a smaller version of my Fall Dash quilt for quite some time now and am so happy to have this version finished up and ready to share! I've pieced it in our Bountiful Blooms collection which will be in shops in just a few weeks, too! Keep reading for all of the pattern and quilt details.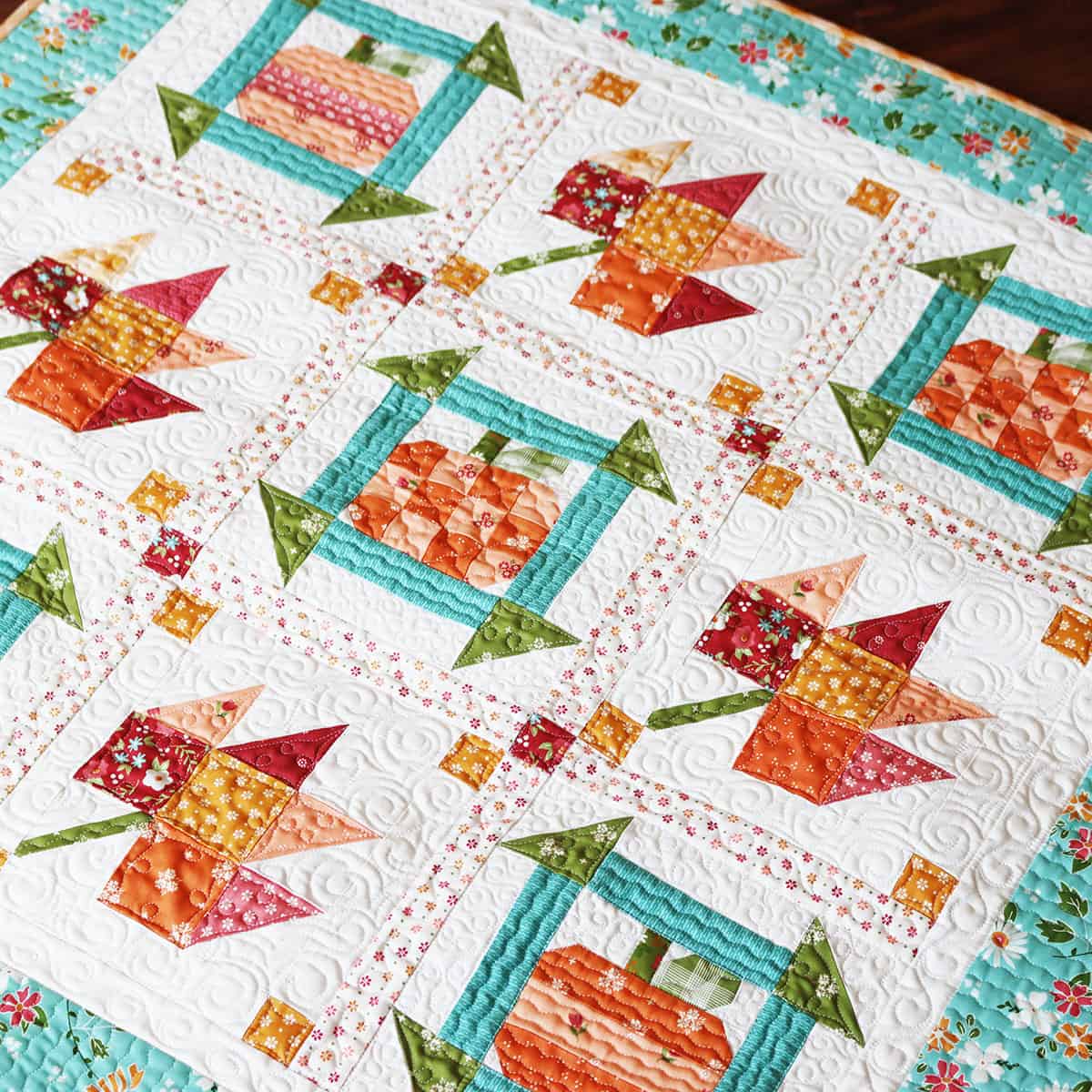 Fall Dash Wall Hanging Quilt
The new Fall Dash Wall Hanging finishes at 33 ½″ x 33 ½″ making it the perfect size for a table topper or small wall hanging. The larger version quilt that inspired this new design finishes at 53 ½″ x 68 ½″. (For comparison, you can see my full-size Fall Dash quilt with details here). Materials required for the new quilt include:
1 Charm Pack, or assorted squares and scraps for pumpkins, stems, and leaf sections
⅛-yard green for churn dash corners
⅛-yard blue for churn dash frame
⅛-yard gold for leaf block corners
⅛-yard light for sashing
1-yard light for background and inner border
½-yard outer border
⅓-yard binding
1-yard backing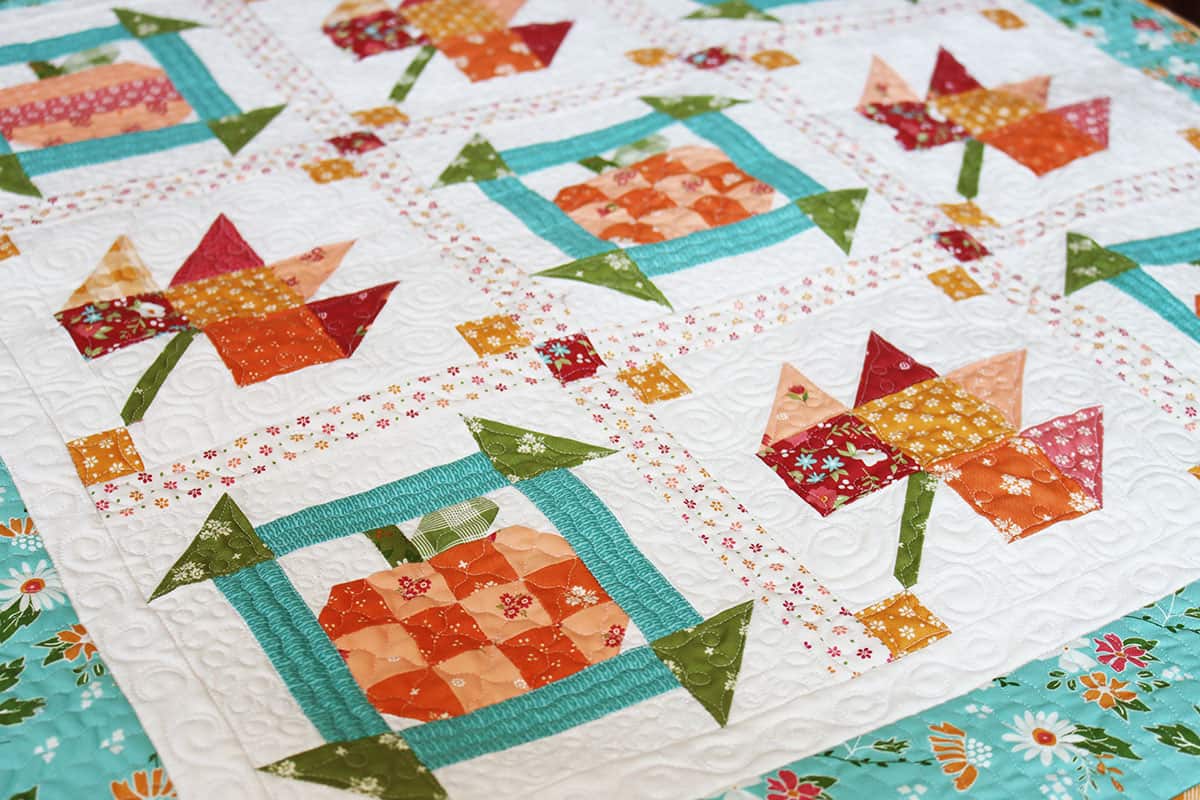 Fall Dash Wall Hanging Details
The Fall Dash Wall Hanging includes four patchwork leaf blocks and five pumpkin blocks in two different styles. Use simple piecing methods and techniques for putting the blocks together. You'll find this post helpful when making the stem units.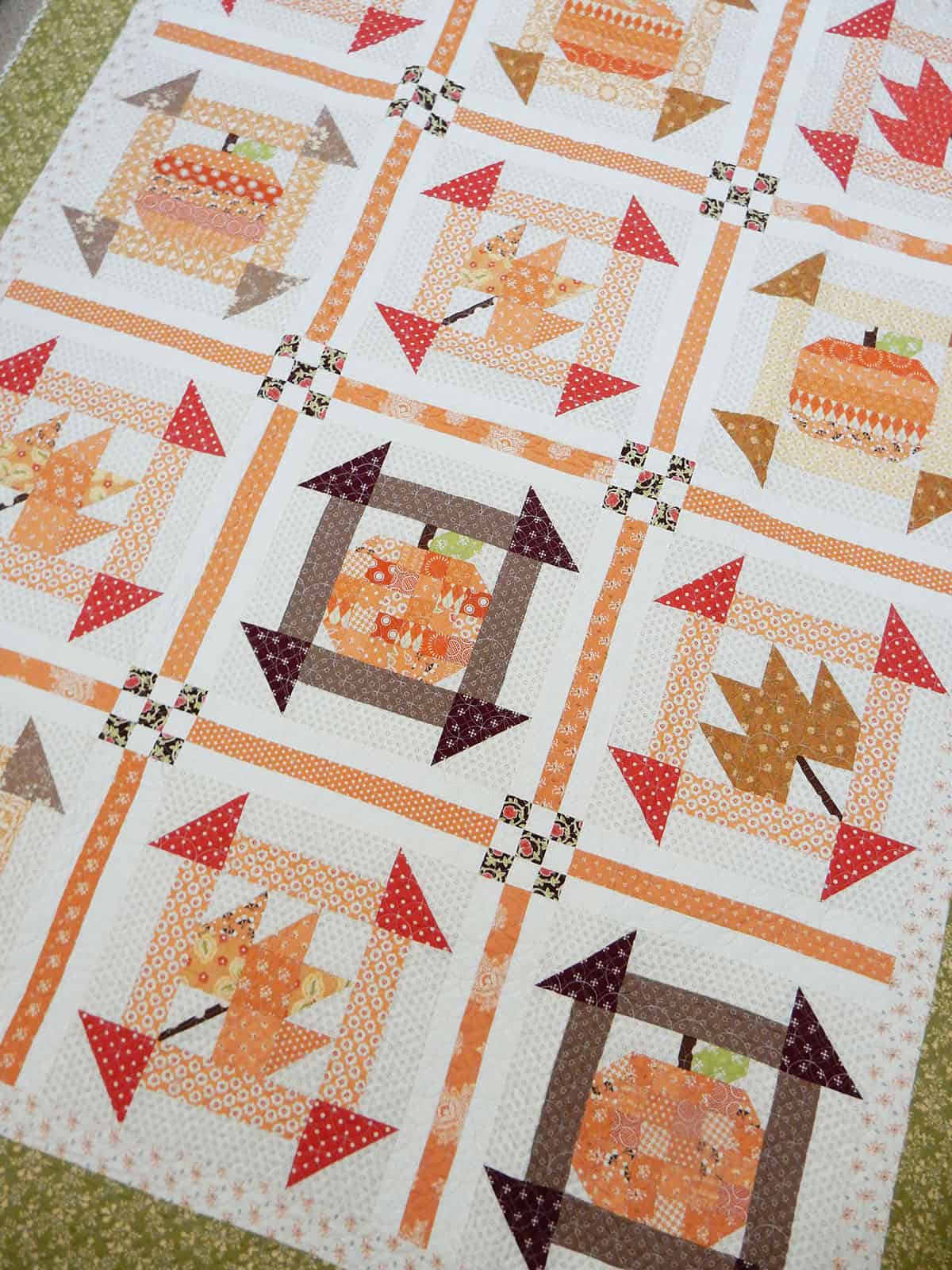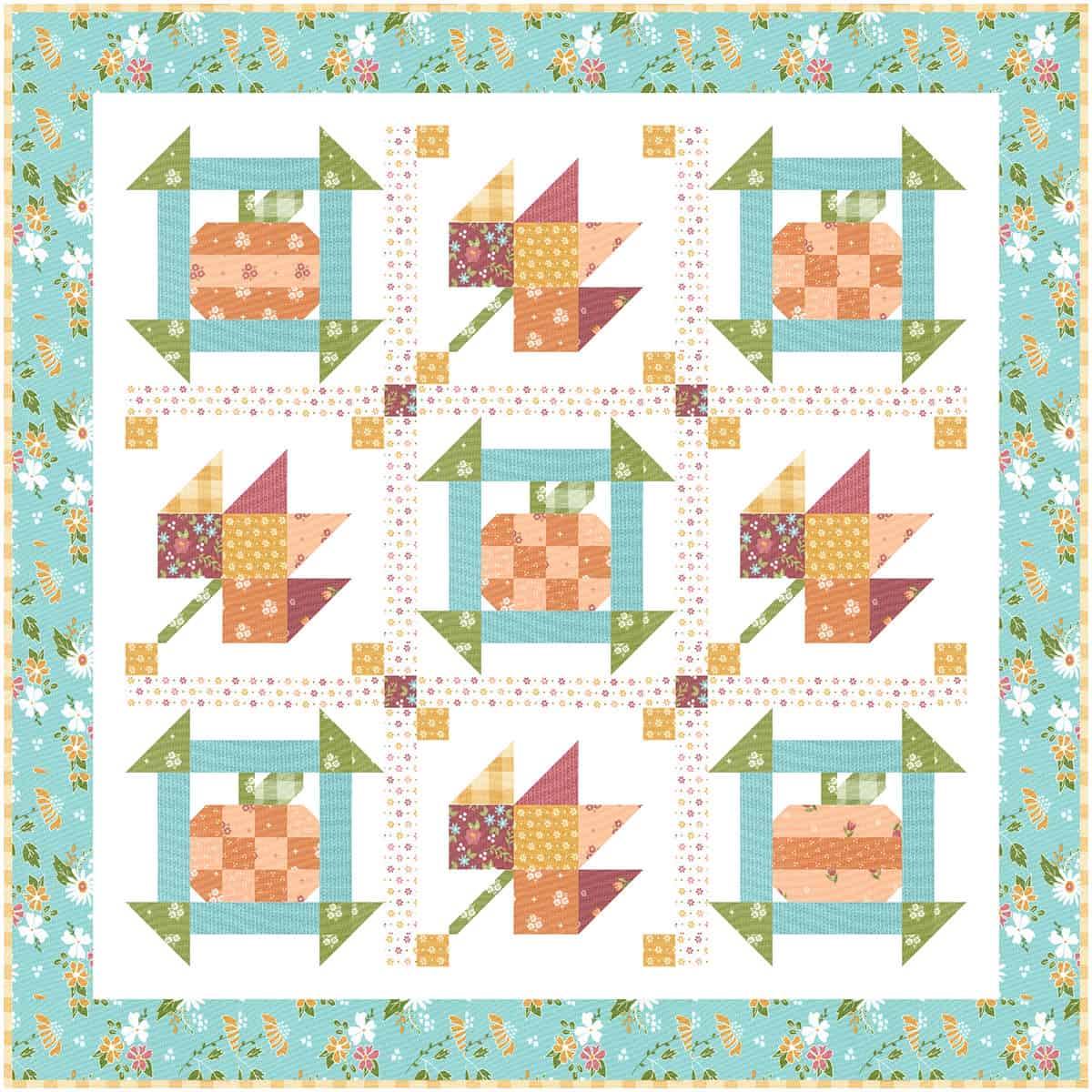 Watch the Fall Dash Wall Hanging video above, or head over and watch on our YouTube channel!
More with Bountiful Blooms Fabrics
Our Bountiful Blooms fabrics will be in stores in September 2023. See more about the fabrics and the quilt designs with this collection below: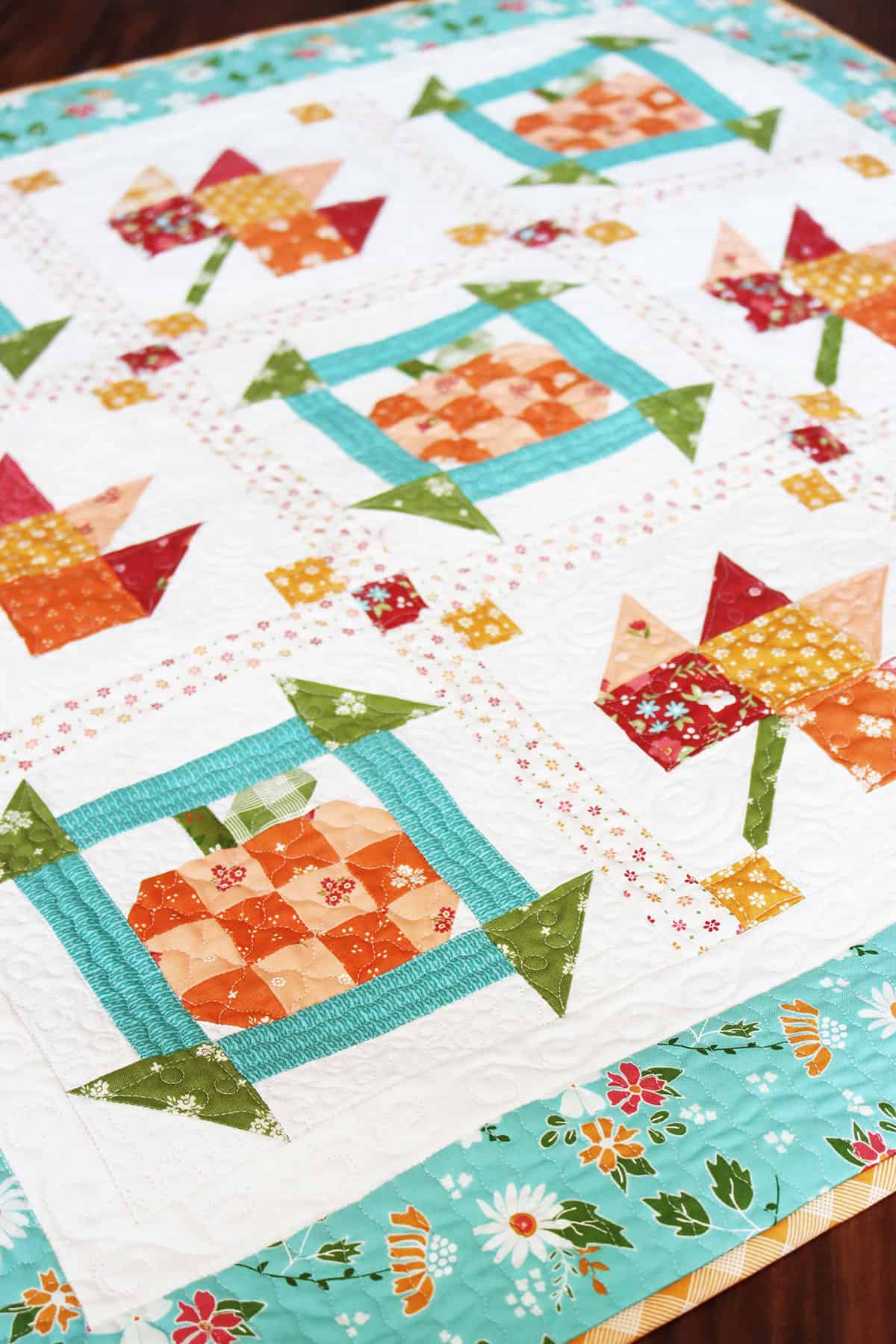 Thanks so much for stopping by to learn about the new Fall Dash Wall Hanging Quilt. It's a fast and fun finish, so you have plenty of time to get one done for your fall decorating.
Happy quilting!